If you're looking for the best sergers for beginners, this list will help you decide. The most reliable, easy to learn and use beginner-friendly overlock machines – you'll find below my top 3 picks.
What is a serger?
First, take a quick look at the inside of what you're wearing right now, be it a shirt or a dress. Chances are the side seams were finished using a serger.
Regular sewing machines can imitate an overlock stitch if you use an overcast foot. However, since there's no knife to cut the raw edge, you can't get those neat, perfectly finished seams as you'd have with a serger.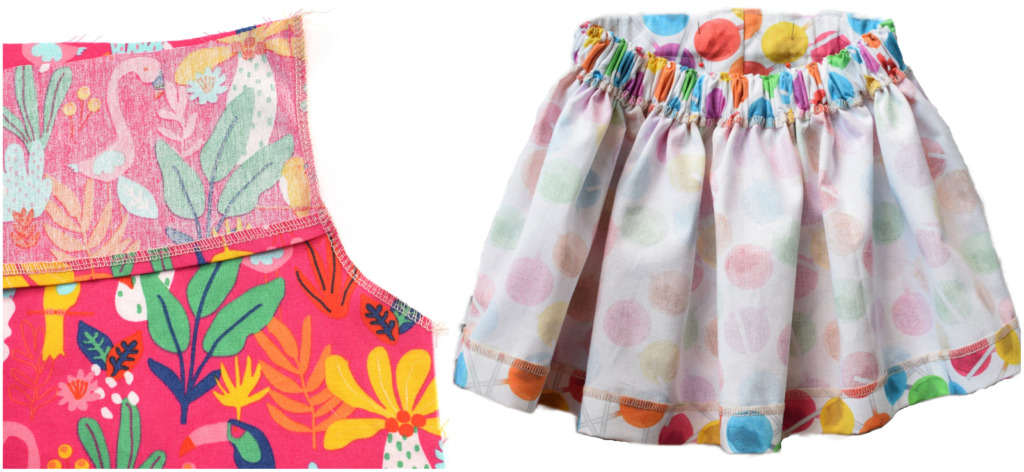 A serger machine trims the raw edge of the fabric and encloses it inside a thread casing.
The most important benefit of using a serger is that it gives your sewing projects a clean and professional look, while also strengthening the seam line.
Therefore, a serger improves the durability and quality of your garments, and that's no small feat.
While sewing machines are generally the "sit down and sew" type, sergers are not the same. There is a somewhat steep learning curve, but it's well worth it.
Beginner-friendly sergers
All of the overlock machines below come from highly reputable brands, are easy to thread and use, and have a powerful motor that makes them fast and efficient. Furthermore, all offer great features like color-coded threading and rolled hems.
Best sergers for beginners in 2023
I have been using a Brother 1034D serger for about 7 years now, and I think it's great value for money, a versatile and well built machine. My serger still works like a cham today.
There are a a lot of instructional videos on Youtube that explain clearly how to thread and use this cool little machine.
Also, there is a Facebook group with over 18.000 members, called "Brother 1034D Serger Tips" and a dedicated website with troubleshooting and tips for how to use your serger. This is the largest most active Brother Serger user group on the internet and it covers almost all models of Brother Sergers.
All you have to do is take time to first read through the User Manual and learn some basics, so you do not break it right off the bat by using it incorrectly.
Click here for current pricing for the Brother 1034D serger on Amazon.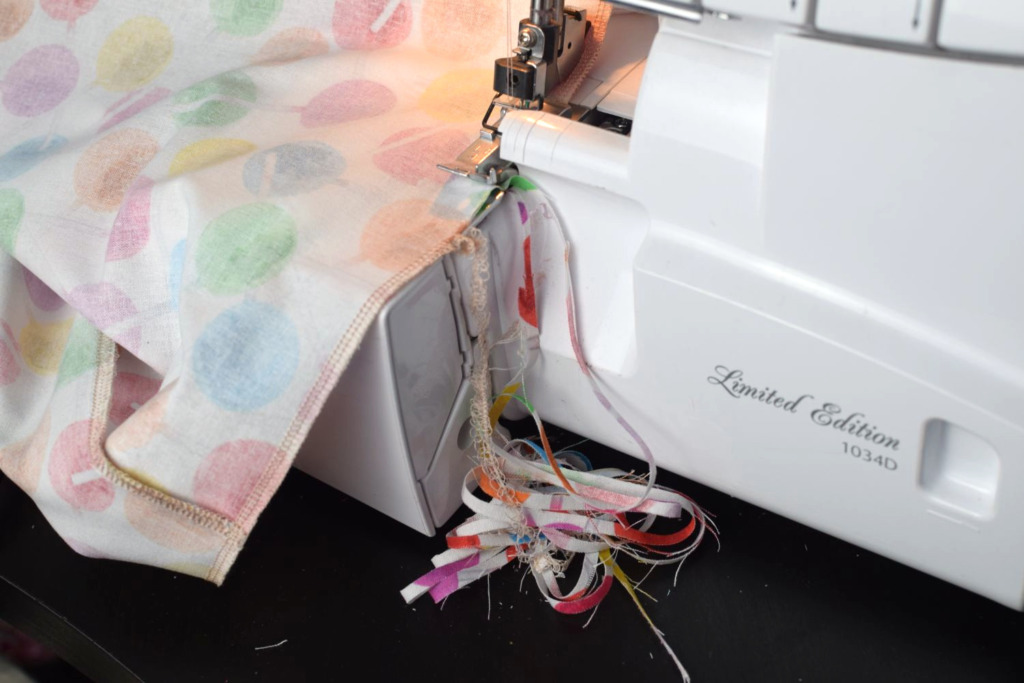 Two needles and 3 or 4 threads
Versatile stitch options – 4 thread overlock, 3 thread overlock, narrow hem, rolled hem, and ribbon lock stitches
Easy color-coded threading
Differential fabric feed
1300 stitches per minute
Adjustable stitch width – 3.00mm to 7.00mm
Presser foot pressure adjustment dial
High-quality metal frame
If you're a sewing beginner and always have been a fan of the brand Singer, this serger is a great choice for you.
Compared to Brother 1034D, this model features a 2/3/4 thread configuration. That means that, in addition to 3/4 overlock stitch options, it can produce a nice 2-thread rolled hem stitch on sheer, lightweight fabrics.
There are plenty of Youtube tutorials by the official Singer channel to help you understand how this fantastic sewing tool works.
The SINGER | ProFinish 14CG754 serger is awesome and is perfect for both beginners and more experienced sewists, and it's conveniently available on Amazon. You can see their current prices by clicking here.
2-3-4 thread serger
Adjustable stitch length and width
Differential feed
Color-coded lay-in threading provides ease of use
Carry handle makes it easy to transport
1.300 stitches-per-minute speed
4 built-in rolled hems
This is a great heavy-duty serger for beginners and many intermediate sewists alike. The machine feels dense, compact, quality, and it cuts like a dream, even through multiple layers of thick fabric. Surprisingly, JUKI MO654DE is also a lightweight and portable serger machine.
Moreover, this machine is faster compared to the other two sergers listed above (1500 stitches-per-minute speed), and very quiet compared to most other sergers. It doesn't tremble on the table while in use, and the stitching line looks great.
Click here for current pricing for the Juki MO-654DE serger on Amazon
2/3/4 Thread serger with automatic rolled hem
Color-coded threading breakaway looper external adjustment for stitch length and differential feed
Powerful knife system with dedicated drive mechanism.
Sewing speed: max. 1500 stitches-per-minute
Sews light to heavyweight fabrics. Max. stitch length – 4mm
Differential feed – 0.7 : 2.0 Ratio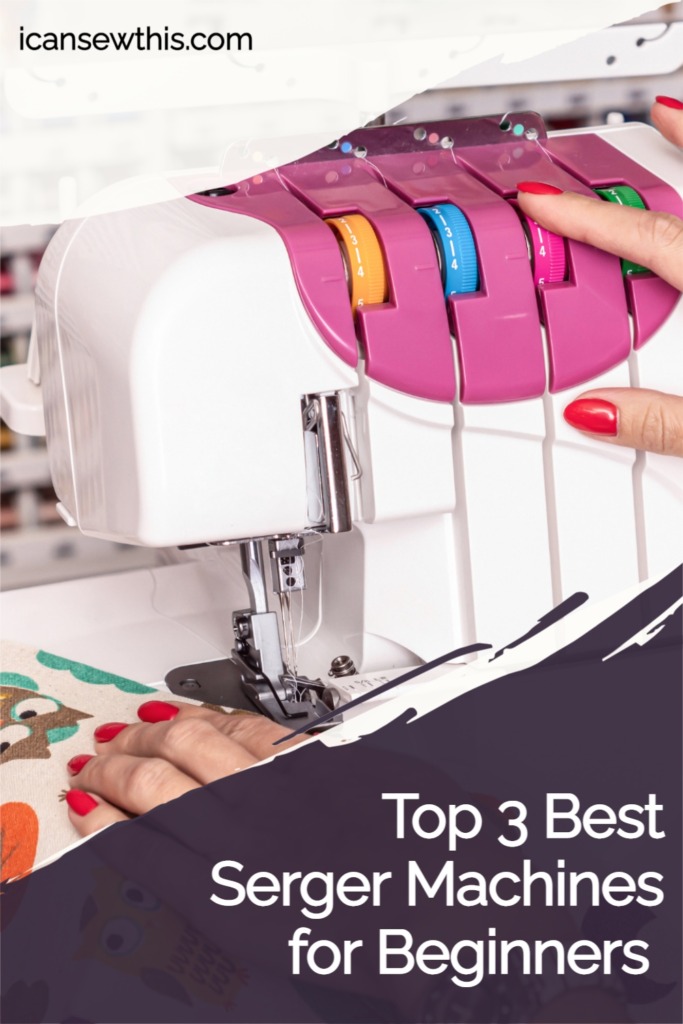 What serger/overlocker do you have? Do you like it? Which model would you recommend for beginners?
Let's keep in touch! You can find me on Facebook, Instagram, and Pinterest.