Hi, I'm Violet! I am a sewing enthusiast living in Romania and a 33-year-old mother of three.
This is my crew. 🙂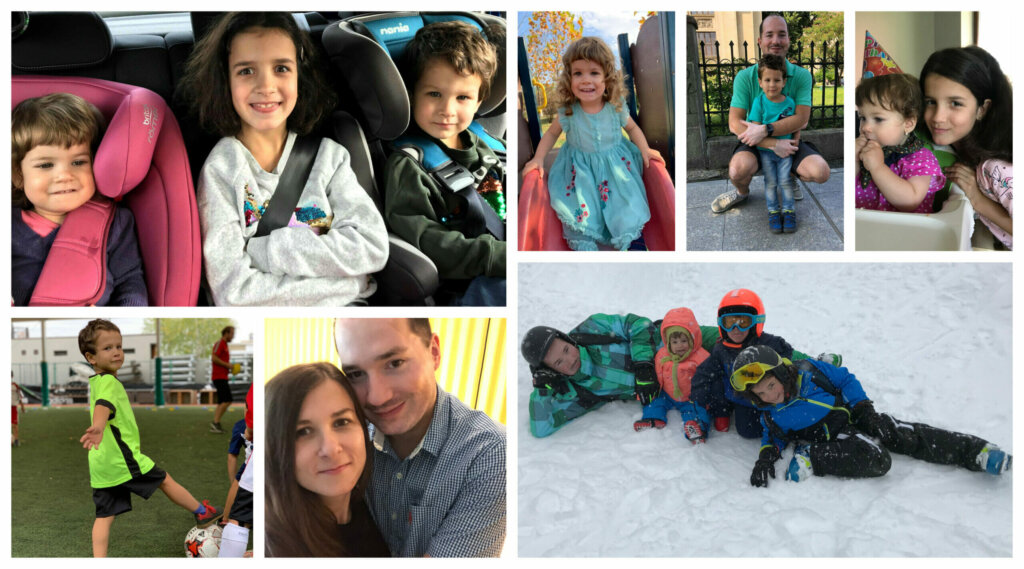 Our family is composed of five members: me, my awesome husband (a wonderful man and a super smart IT geek – he takes care of the technical details of this blog, I don't know what I would have done without him), and three kids – two girls (ages 10 and 2) and one boy (age 5).
My family is my everything and a constant source of love, support, and inspiration. They make up a huge part of who I am.
Hi there! My name is Violet.
Welcome to I CAN SEW THIS!
This is my little happy place where I share my sewing projects and ideas. I hope to inspire you to make something new and fun today!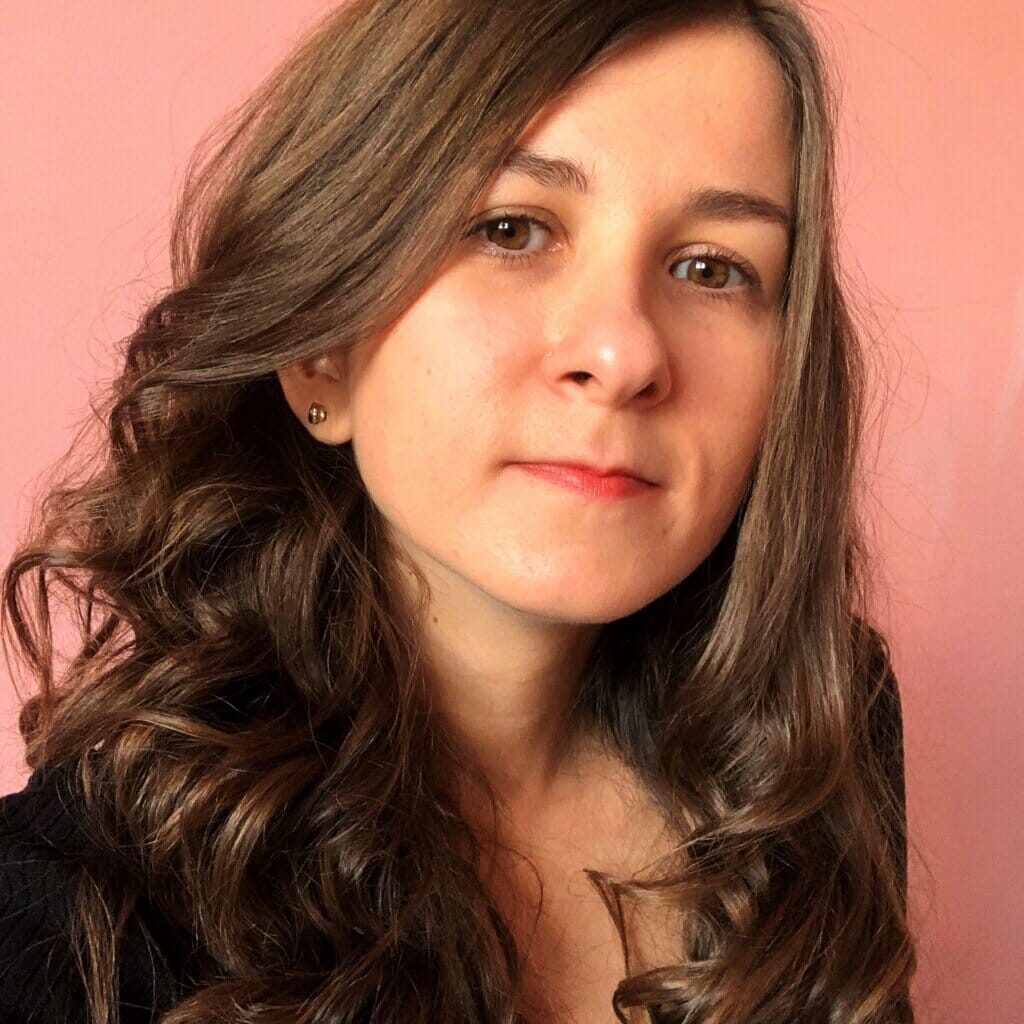 How I started sewing
The first thing you should know about me – I learned to sew five years ago. That means five years ago I didn't even know how a sewing machine looked like, not to mention how it worked.
And here's the second – I am completely self-taught.
I never took a sewing class and I never saw anybody else in real life sewing something by machine. Although I really wanted to and often felt I would never make it on my own.
But I had no other choice because when I started this hobby my kids were little and I couldn't leave the house. So I mostly sewed during nap time and at night, and I learned at my own pace.
My skill level right now? Confident beginner, I would say. Still, I often go for quick and easy sewing projects since I don't have the time, or the energy, to tackle more difficult patterns.
Therefore, if I can sew this, most probably you can do it too!
You can contact me at violet (at) icansewthis (.) com
Why I started blogging?
There are essentially two main reasons why I started this blog.
Firstly, I want to be part of this wonderful sewing community. I don't want to sew alone in my tiny office anymore. I learned a lot from YouTube, sewing blogs, books, and magazines, and I still do every day.
Maybe one day someone else will learn a thing or two from this blog, too. One can only hope!
Secondly, I want to get better at this. I am aware that I need to improve my sewing skills and I think sharing my projects will keep me motivated.
What is this blog about?
Icansewthis.com is my little corner of the internet where I share my sewing projects and ideas.
I mostly sew for my kids, but also for the home and myself. I think learning something new is always fun!
Thank you for reading this blog and I'd love to connect with you!