Looking for the perfect fit for your little girl's skirt? This practical chart provides a comprehensive guide to skirt length measurements for girls of different ages, including waist size and lengths for above the knee, knee-level, and maxi skirts.
When it comes to making clothes for kids, a lot of sewing blogs suggest using a skirt that fits your own child or measuring their waist. But let's be real, that's not very helpful if you're making clothes for someone else's kid, right?
Also, I have be honest with you, sometimes I'm in a rush when making skirts for my daughters, or I forget to measure them, or I'm just not feeling like hunting down an old skirt that fits. So, what do I do? I try to guess the length. But honestly, that doesn't always pan out for me.
Just the other day, I messed up again and had to shorten the skirt and redo the hem. Luckily, I usually play it safe and go a little longer than too short.
Although I don't mind making adjustments along the way, I would much rather get it right on the first try. So, I took the time to put together a helpful chart that I know I'll be using myself. And believe me, it's worth having it handy for any future sewing projects you might have!
Using a standardized chart is not only practical but also a great idea overall. There might be some variation, of course, but it can help you figure out the right length for your skirt.
However, these are general guidelines and the actual measurements may vary depending on your little girl's individual body type and height. Each body is different, so it's always a good idea to take measurements to determine the best fit. Also, it's worth noting that maxi skirts may not be practical or comfortable for younger kids, but I included them anyway in this chart.
Baby and toddler girl skirt length chart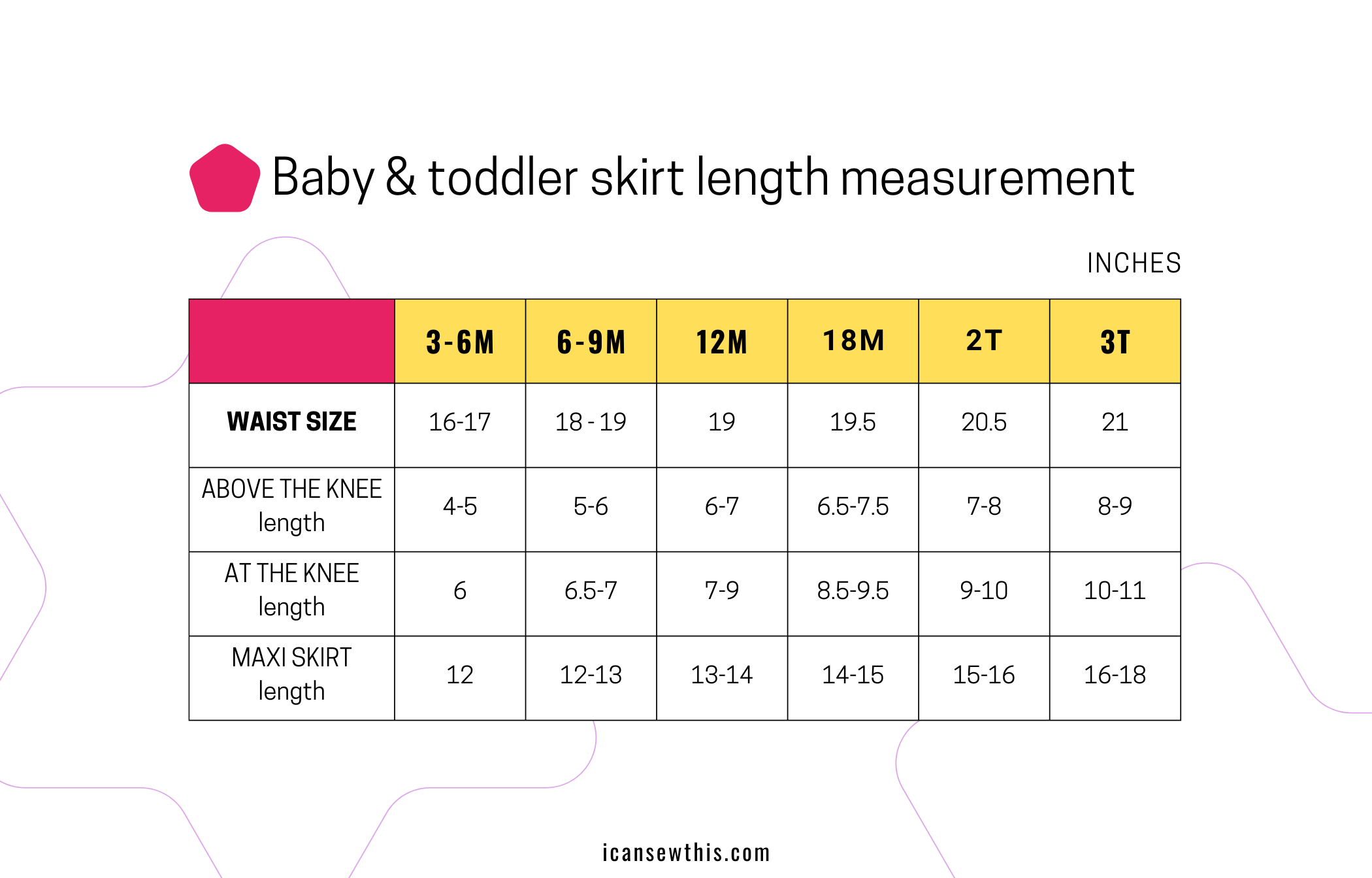 Girls skirt length chart (ages 4-13)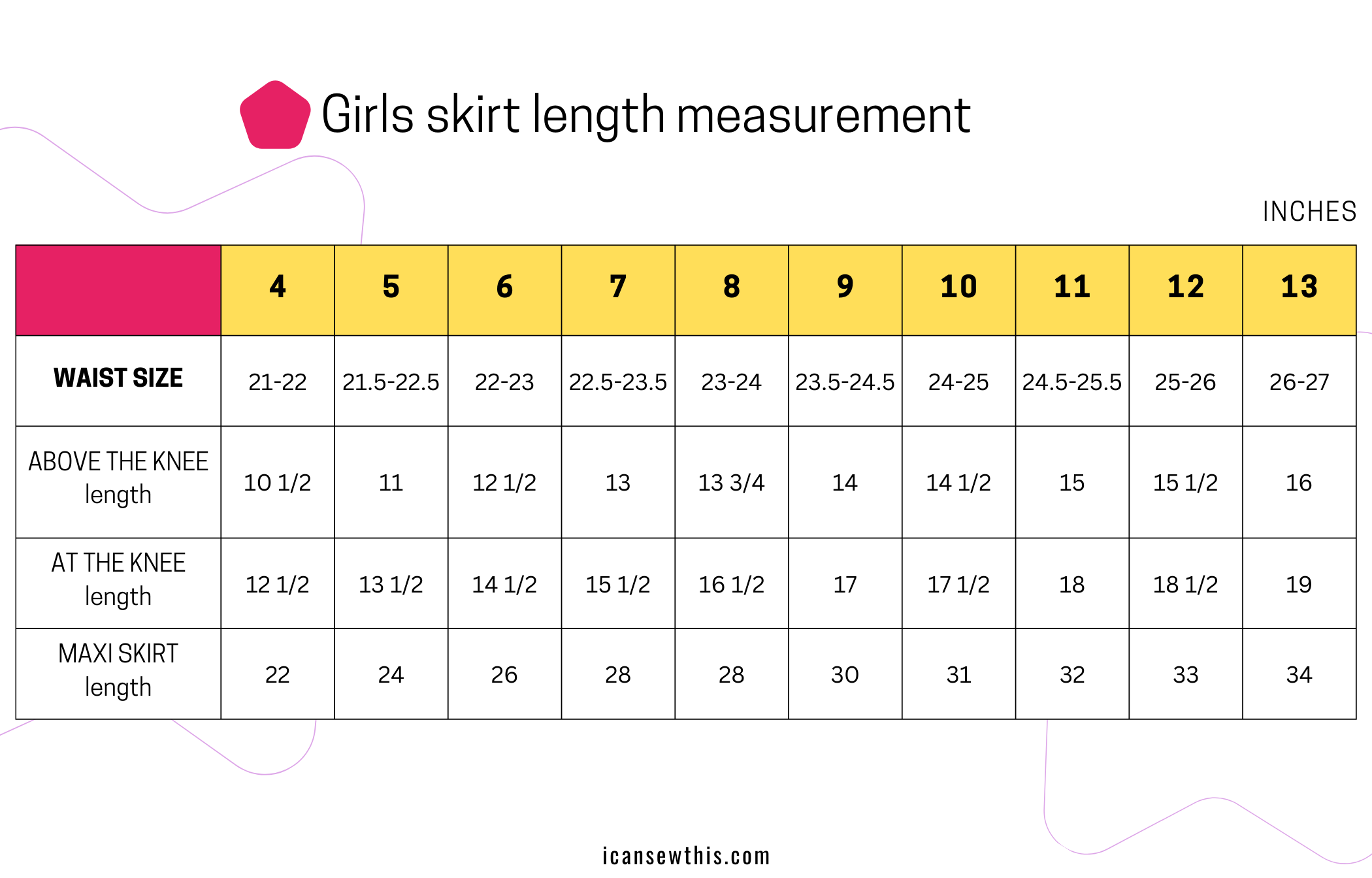 Note:
LENGTH (above the knee, at the knee, and maxi) is the overall length of the skirt. When cutting your fabric pieces, make sure to add additional fabric for the hem and elastic casing.
I hope this quick guide comes in handy for all your skirt sewing adventures!
Let's keep in touch! You can find me on Facebook, Instagram, and Pinterest.