Making a tutu skirt for girls is an incredibly easy and quick DIY project. Learn how to make a fun no-sew tulle skirt in less than 30 minutes, even if you don't consider yourself a creative or crafty person.
A cute little girl in a tutu skirt will brighten up anyone's day!
My toddler daughter loves dressing like a princess every single day. She picks the most adorable clothes and combinations – and by this, I mean one or two dresses PLUS one or two skirts – she goes by "more is more".
Being able to create and find joy in everyday life is truly amazing.
In case you have some tulle fabric at your fingertips, maybe you can surprise your little princess with a cute and fluffy tutu skirt made by yourself.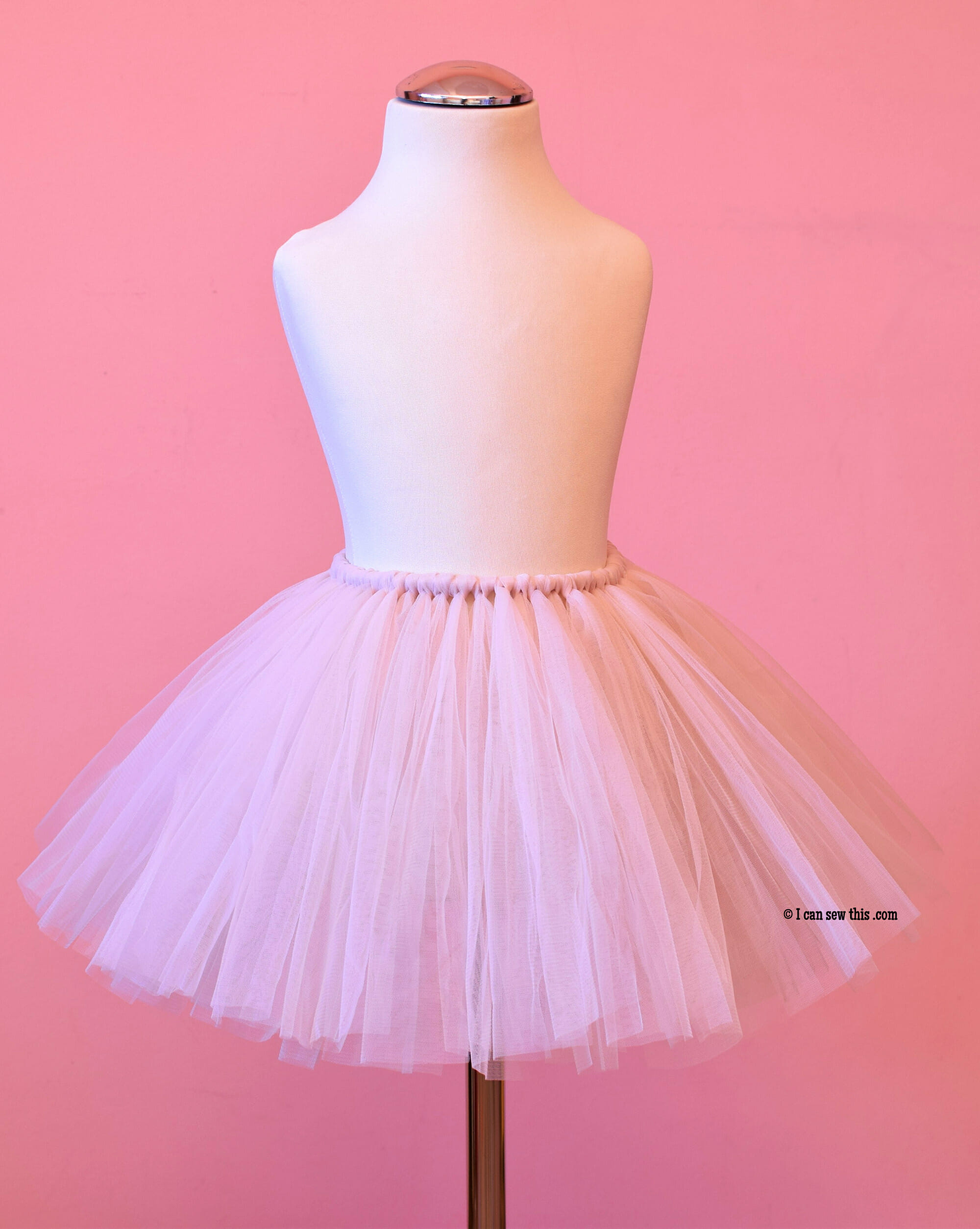 I love creating beautiful tulle skirts, but occasionally I enjoy simple and quick projects that can be done without a sewing machine. To make this easy tutu skirt for my 2.5-year-old daughter, I spent half an hour in the afternoon.
Looking for a fun and educational activity for your little ones? Try this free maze generator – customizable mazes that will entertain and engage young minds!
Before you start making your own tutu skirt, you might want to check this tutu size chart for children. The chart is based on estimates, so it's always best to accurately take your child's measurements.
The length of your tutu skirt is entirely up to you – you can make it shorter or longer, there's no wrong or right length. These measurements are for (approximately) above knee tutus.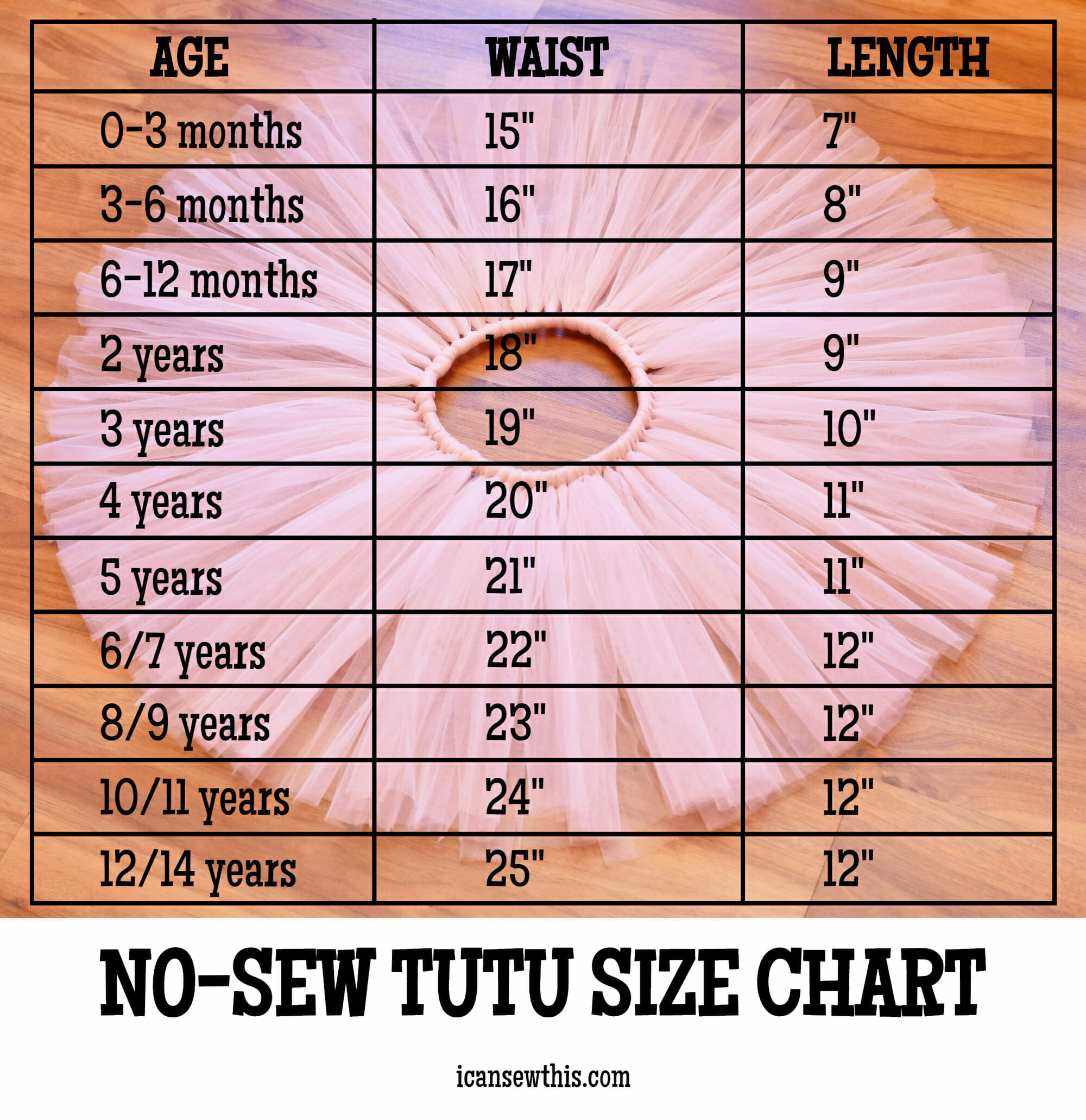 Because I had tulle fabric in multiple colors, I also made this rainbow no-sew tutu skirt for my daughter. I used 10 different colors, and approximately 6 strips of tulle from each color. In total there are about 60 strips of tulle fabric.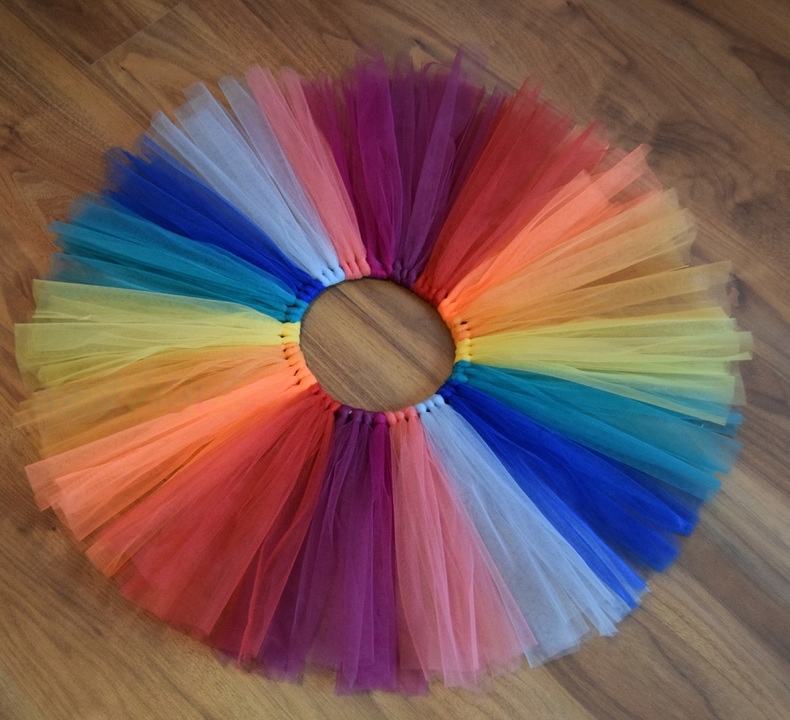 Here's how to whip up a simple no-sew tutu skirt that will make any little girl feel like a princess.
Step 1
First, decide how long or short you want the tutu skirt to be. Then, take the desired finished length and multiply it by 2. Next, add 1.5 or 2 inches to this number to get your strip length.
I used 118-inches wide soft tulle fabric, so I folded the yardage 3 times. This way, the width of the fabric becomes approximately 14.7 inches. The fabric piece in the picture below has 8 layers of tulle. Now, you can easily cut the tulle with a rotary cutter or scissors.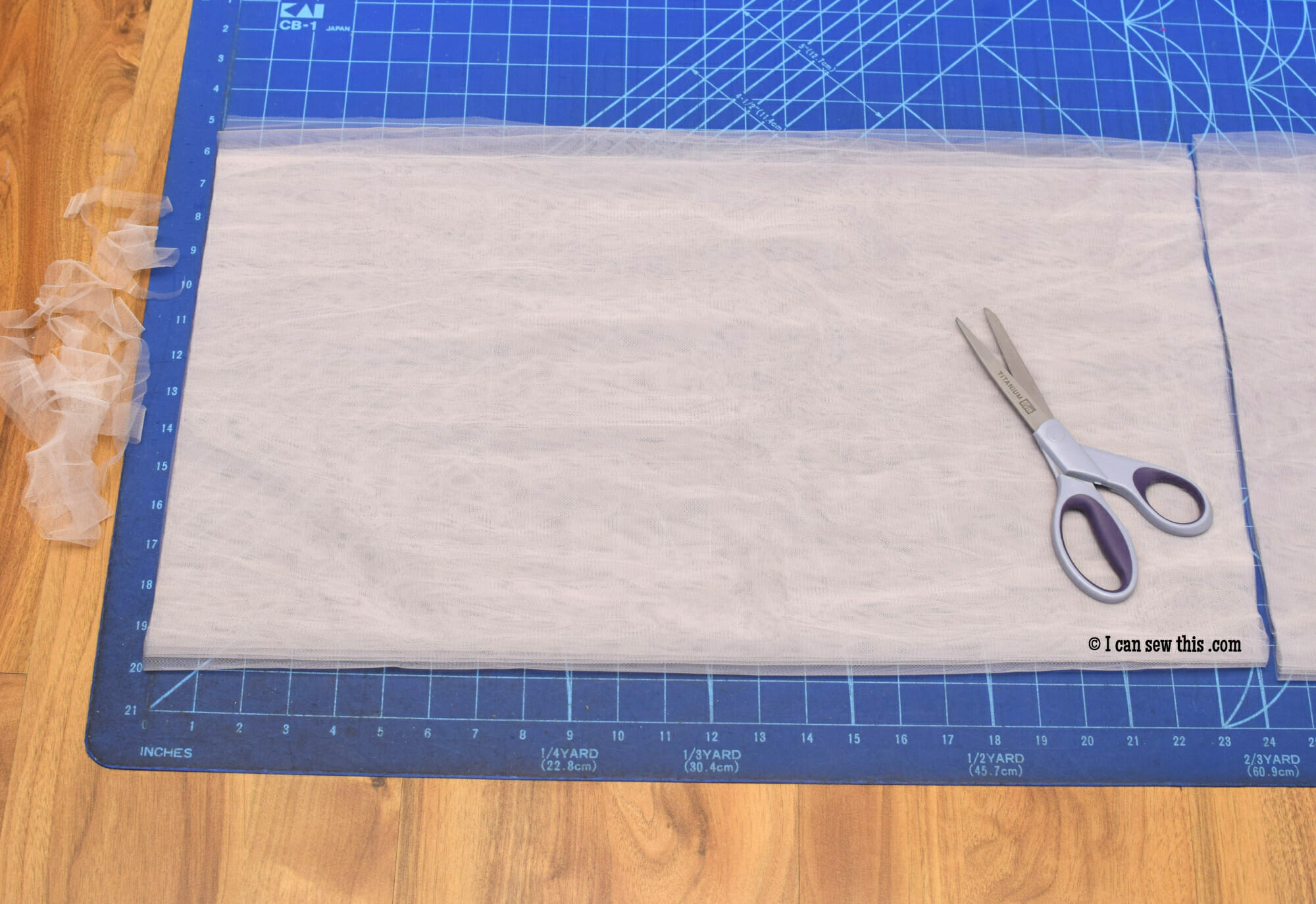 The desired length for my tutu is 10 inches, and the strip length is 24 inches.
As a result, I cut two such fabric pieces – each 24 inches long and 118 inches wide.
This is enough to make a tutu skirt in 3T size.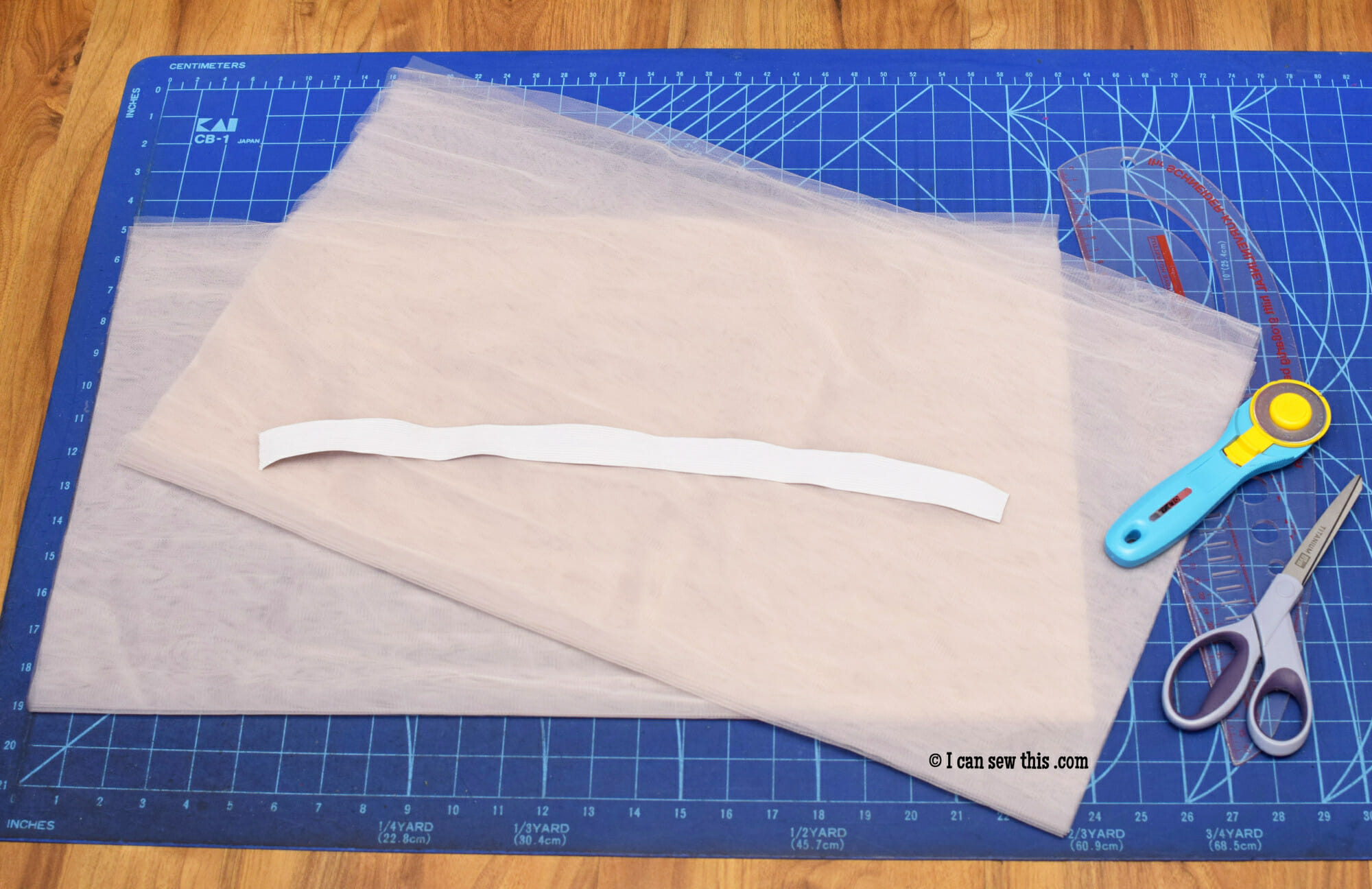 Important tip! Please notice that the tulle fabric stretches in one direction. You must cut the strips along the direction with hardly any stretch.
If you use tulle from spools, you'll need about 2 to 6 25-yards long rolls of 6-inch wide tulle for the tutu skirt, depending on the person wearing it. It's a good idea to buy more tulle than you need.
Most tutu skirt are solid colored, but feel free to mix different colors of tulle to create something fun and unique.
Step 2
Next, I folded one of my fabric pieces (118 x 24 inches) in half lengthwise, then folded in half widthwise – so I ended up with a rectangle 59-inches long and 12 inches wide. Then I started to cut my tulle strips.
I chose to make each strip 4 inches wide.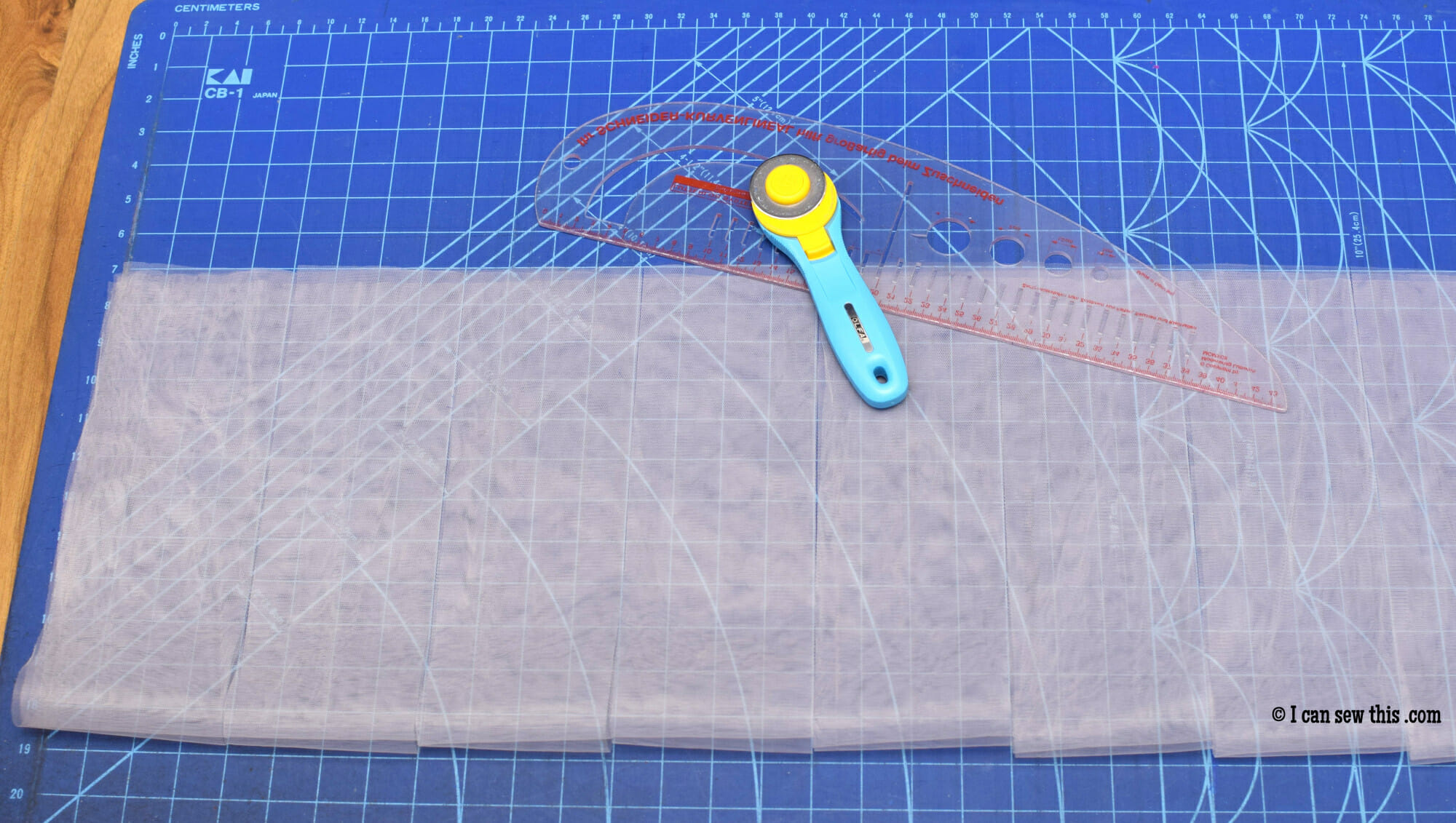 After each cut, I got two tulle strips 24 inches long and 4 inches wide.
Each tulle fabric piece gave me 28 such strips.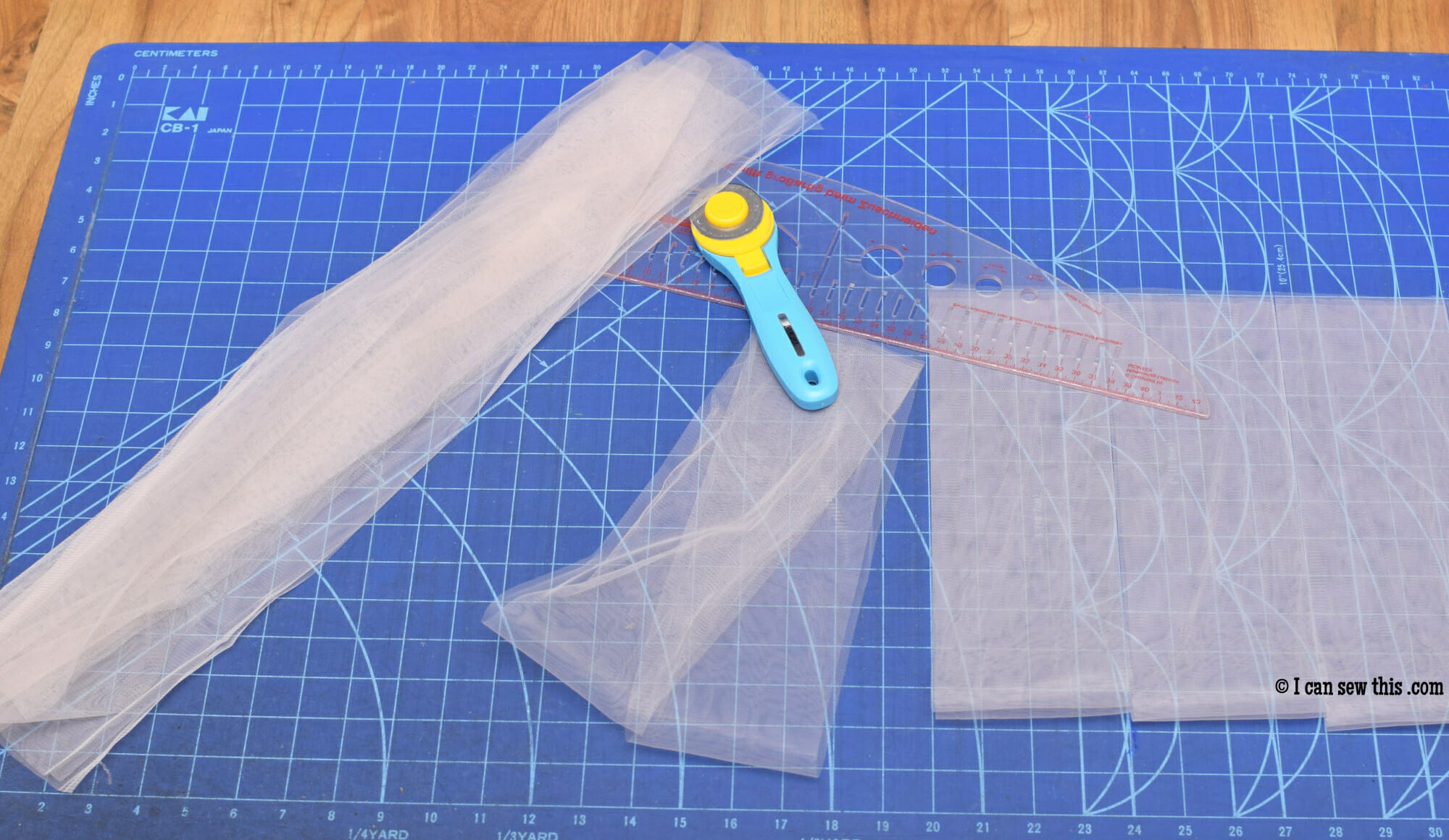 Now that I've finished cutting the tulle, I ended up with 56 strips of tulle fabric, waiting to be tied into a cute tutu skirt.
Step 3
So, now we prepare the elastic waistband.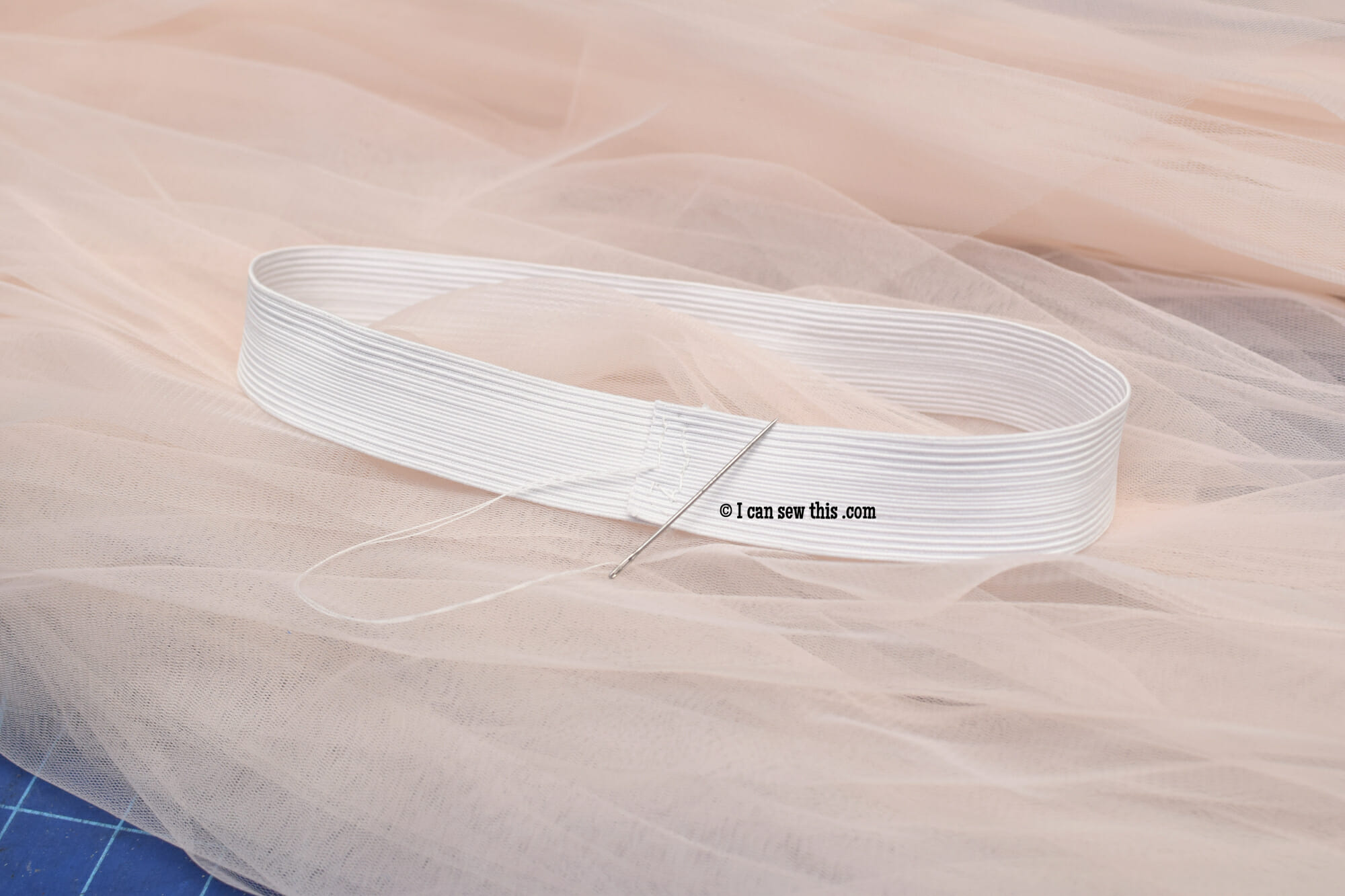 If you want this project to be a total no-sew, you can glue the ends of the elastic together, but I wouldn't really recommend that – it feels a little bulky. I chose to sew by hand the ends of the elastic, and finished in less than 1 minute!
You can use a ribbon instead of elastic for the waistband, but I prefer elastic because this way it's easier for the child to put on the skirt without any help.
Step 4
Now let's have some fun.
I put the elastic around my leg so it's easier to tie the tulle strips.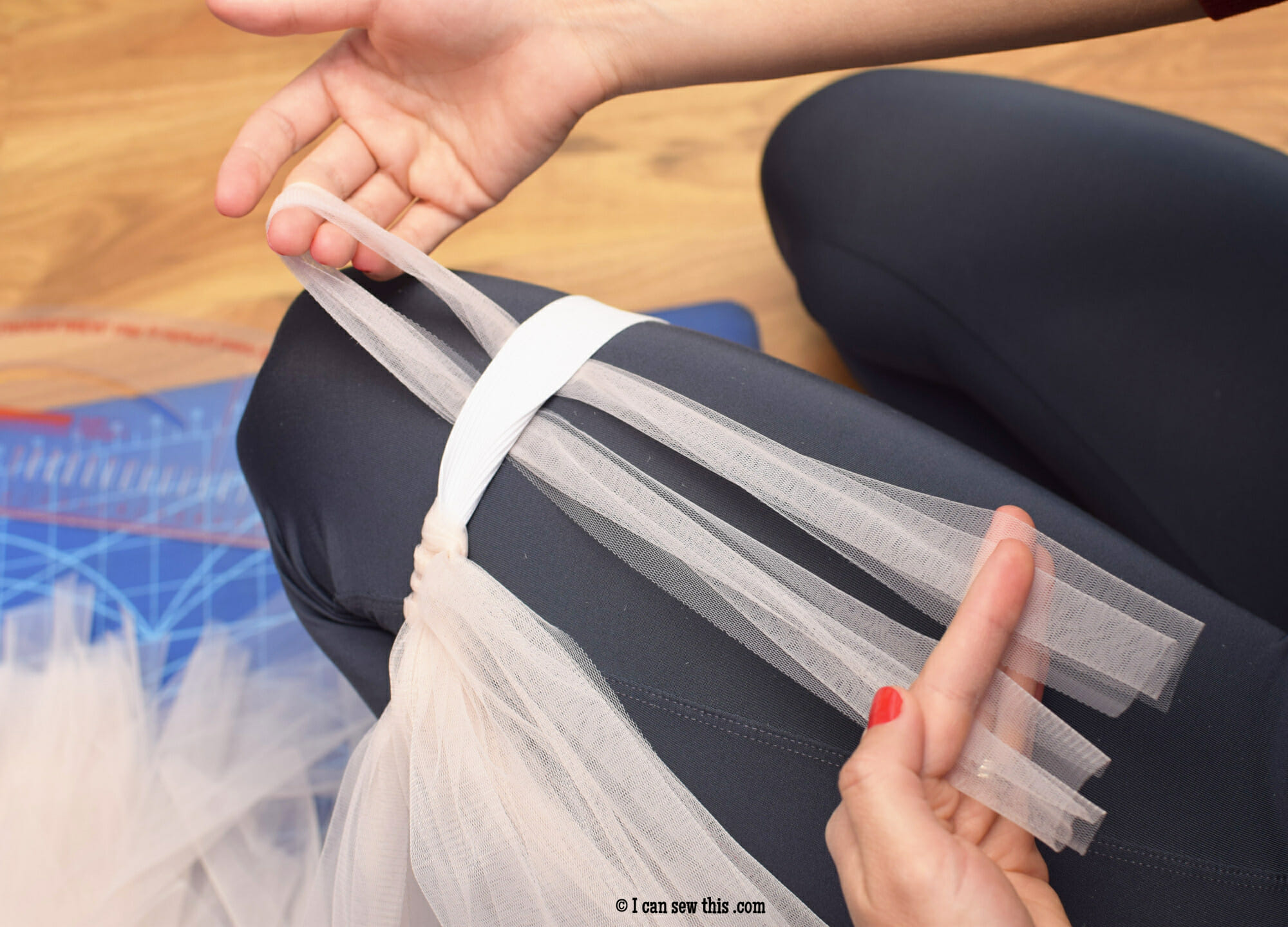 Take one strip of tulle and fold it in half. Grab the two ends of the tulle strip and bring them up through the loop.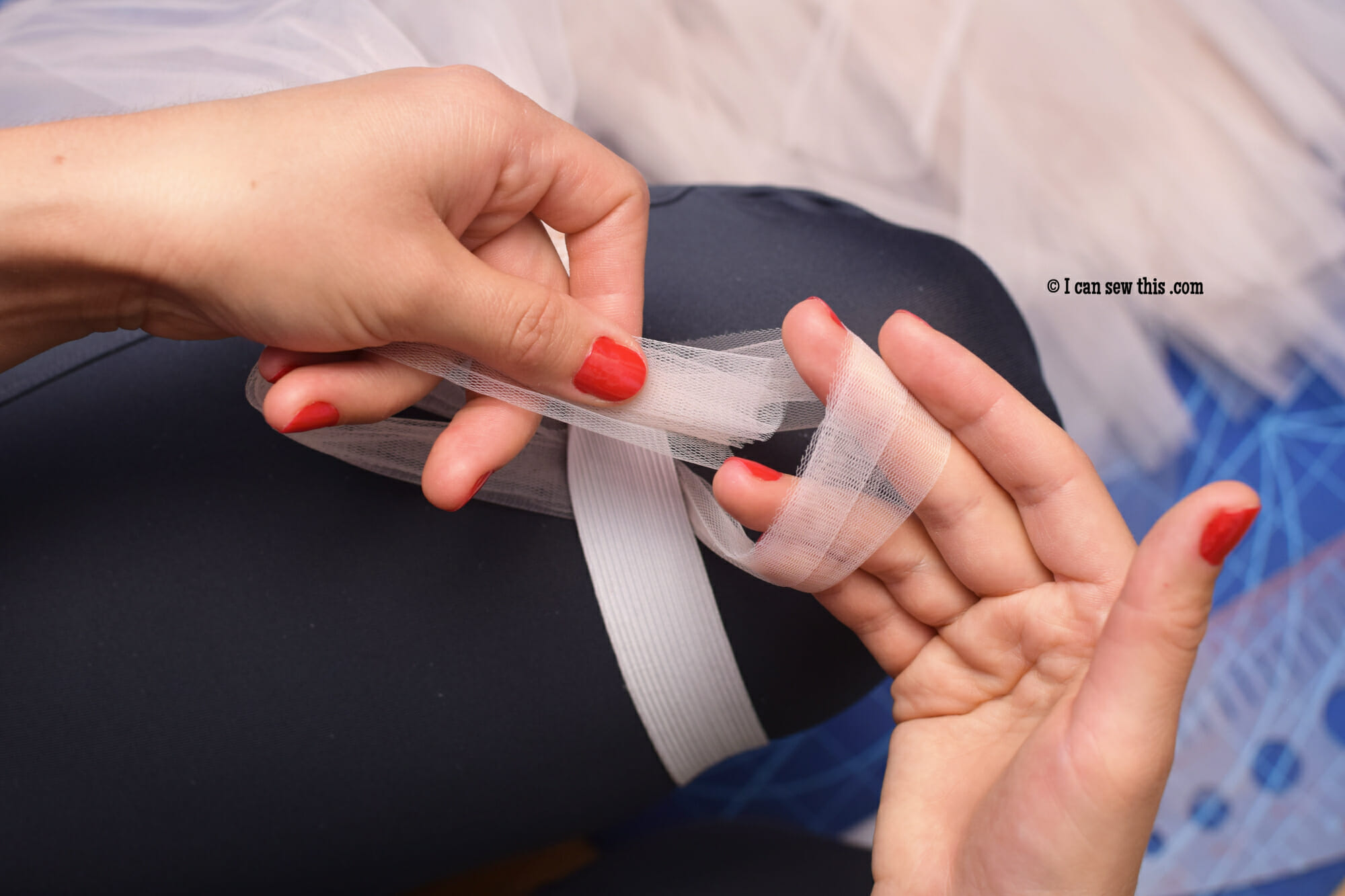 After that, pull the tulle strip tight, securing it around the elastic.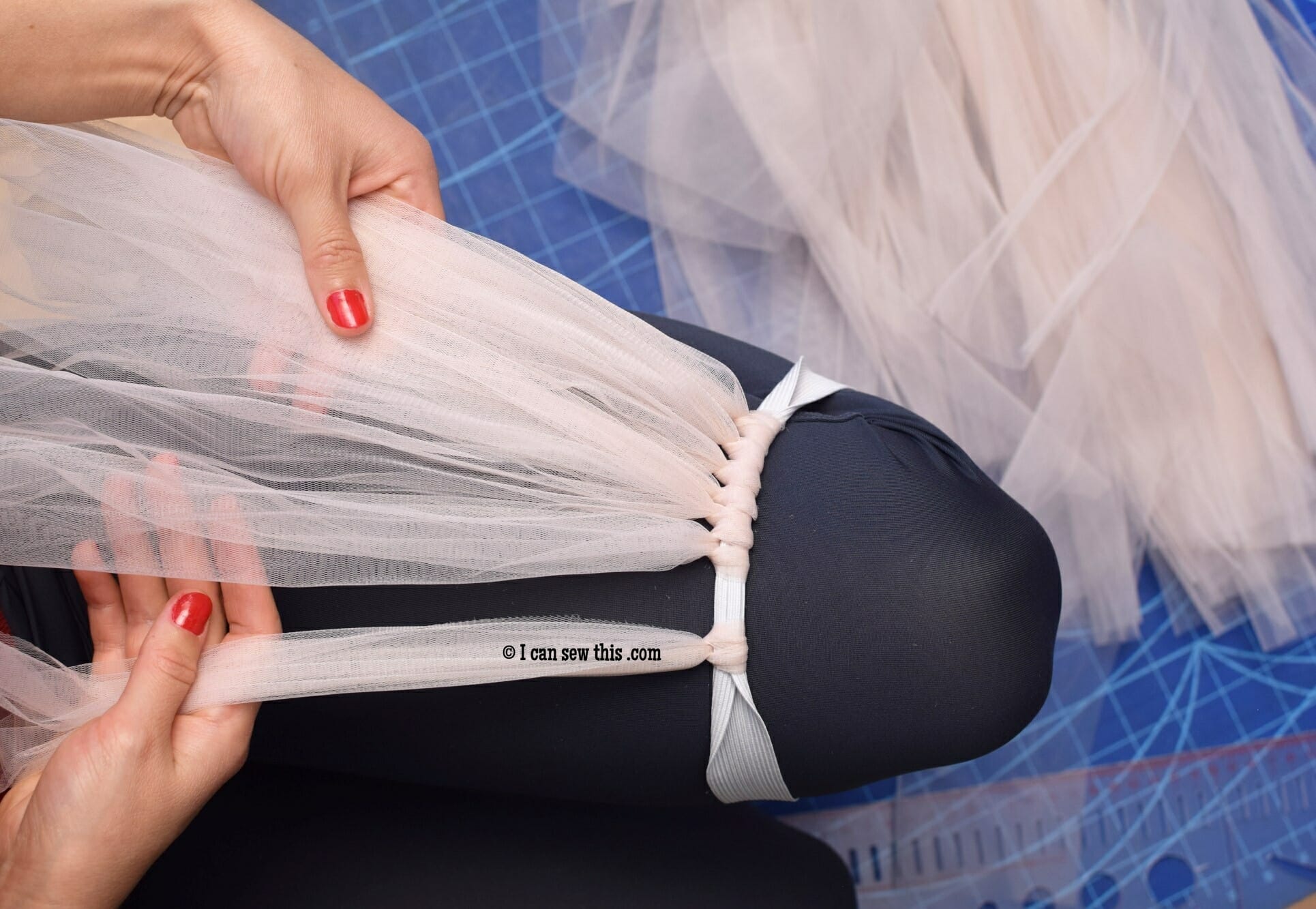 Repeat this step with all the tulle strips until the entire elastic is covered.
Step 5
Lay the tutu skirt on the floor and use your fingers to comb through the tulle from the waist down to the hem. Trim some tulle strips if needed.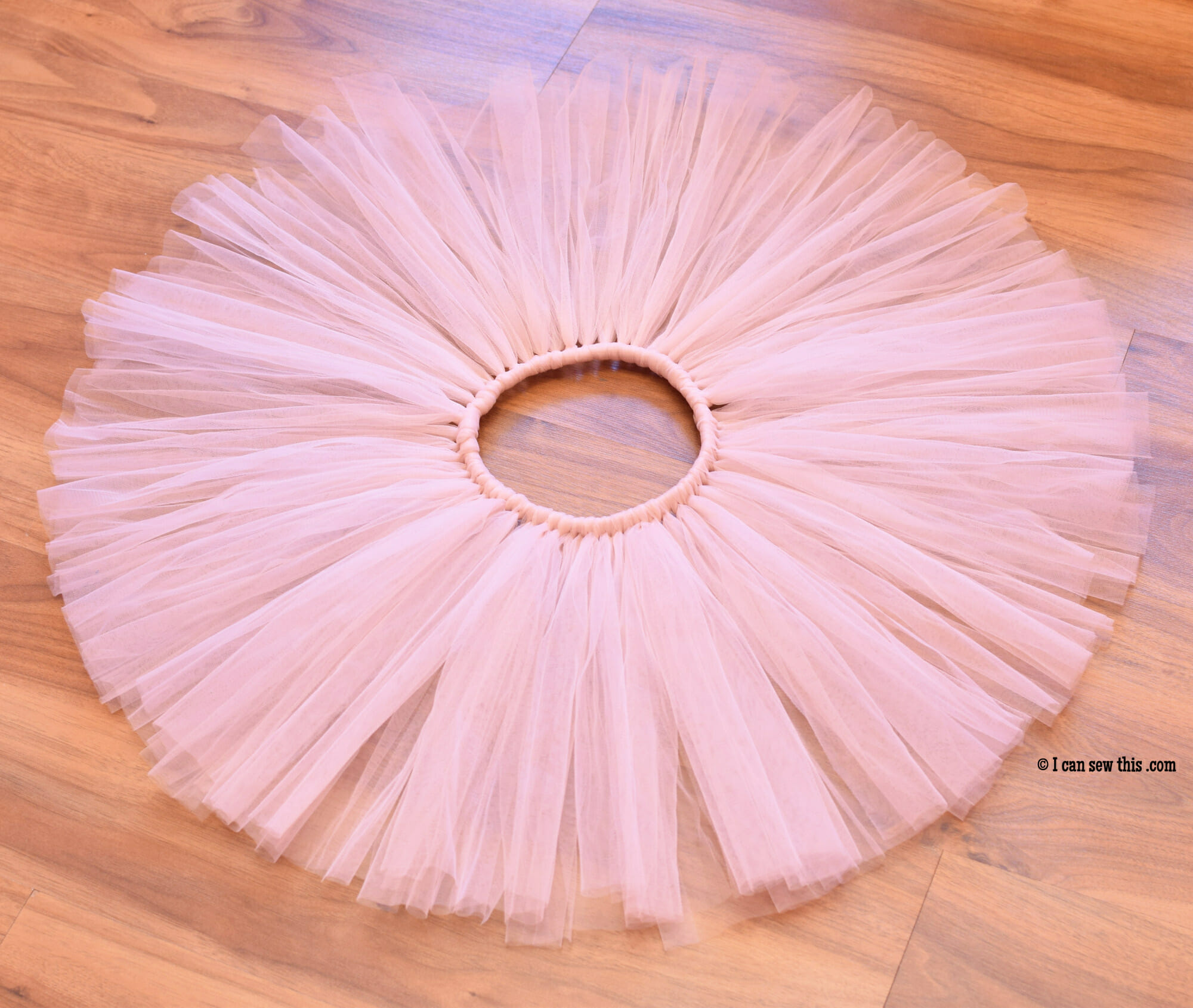 And that's it!
These tutu skirts are perfect for pretend play, lightening up the mood, spontaneous parties, and can help create the most amazing photos.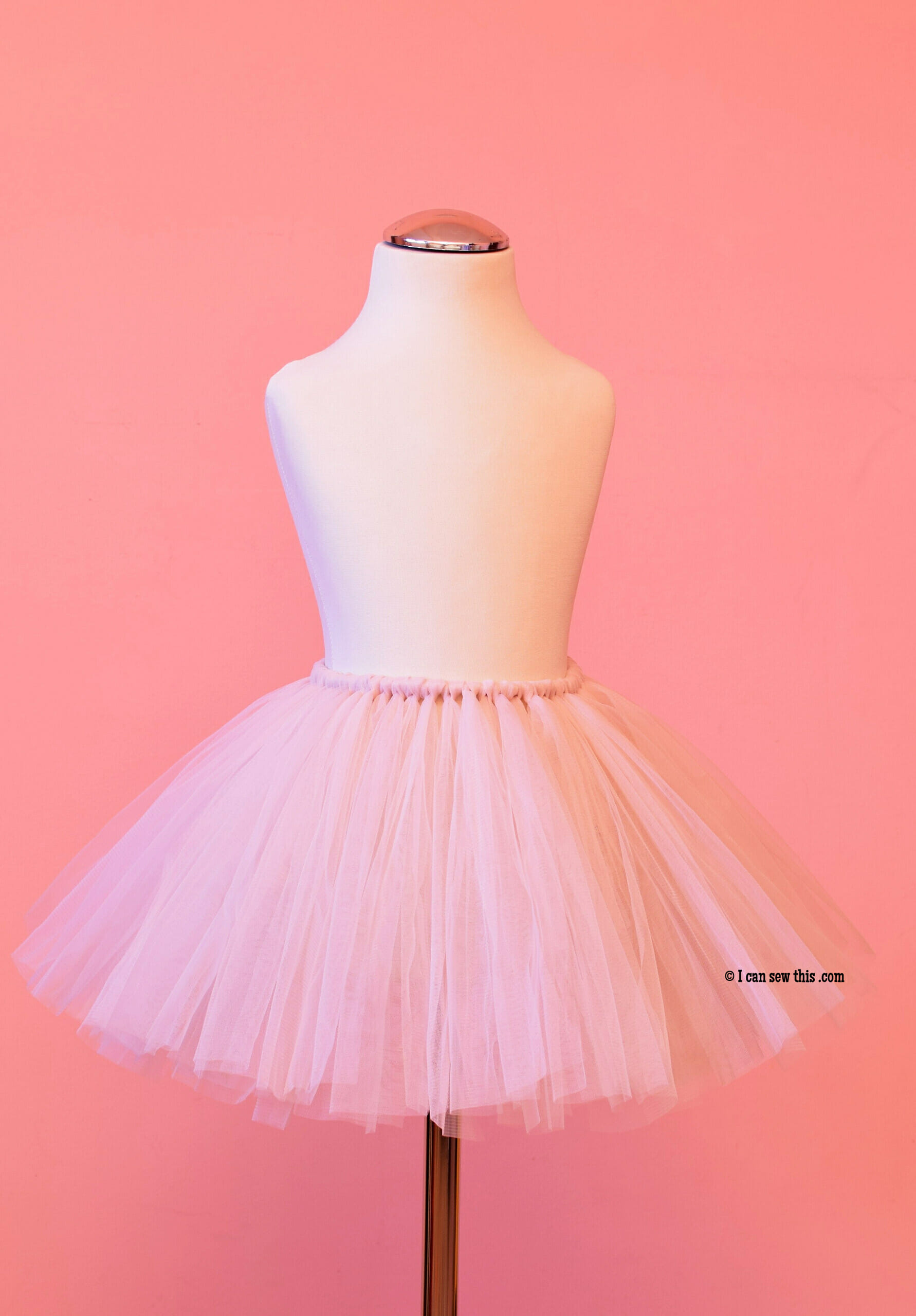 With basic care like hand-washing, storing the tutu on a clothes hanger and ironing on a low-temperature, this tutu skirt should last for years. As your little girl grows, you can untie a few tulle strips and then add elastic to get longer wear from it!
Let's keep in touch! You can find me on Facebook, Instagram, and Pinterest.