Learn to make a long sleeve peasant top for your little girl with this free pattern and tutorial. A great beginner sewing project – no buttons, no zippers, no stress.
A cool and comfy blouse with a relaxed fit that accommodates easy on and off, and provides unlimited freedom of movement.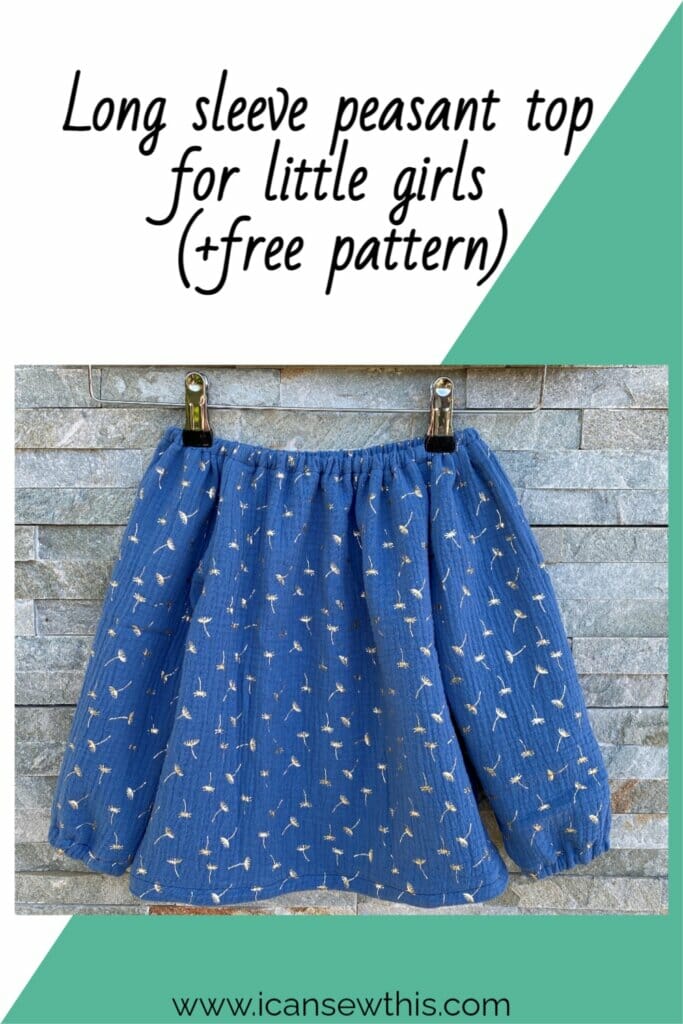 Long sleeve peasant top, perfect for mild weather
This cute double gauze top is perfect for fall and spring, and a great piece to dress up your toddler's favorite jeans or skirt.
The free sewing pattern that you can download below is for a simple long sleeve peasant top. However, you can embellish your own blouse with bows, pockets, lace, rick-rack, buttons, contrasting band, a mini pom-pom hemline, or appliques.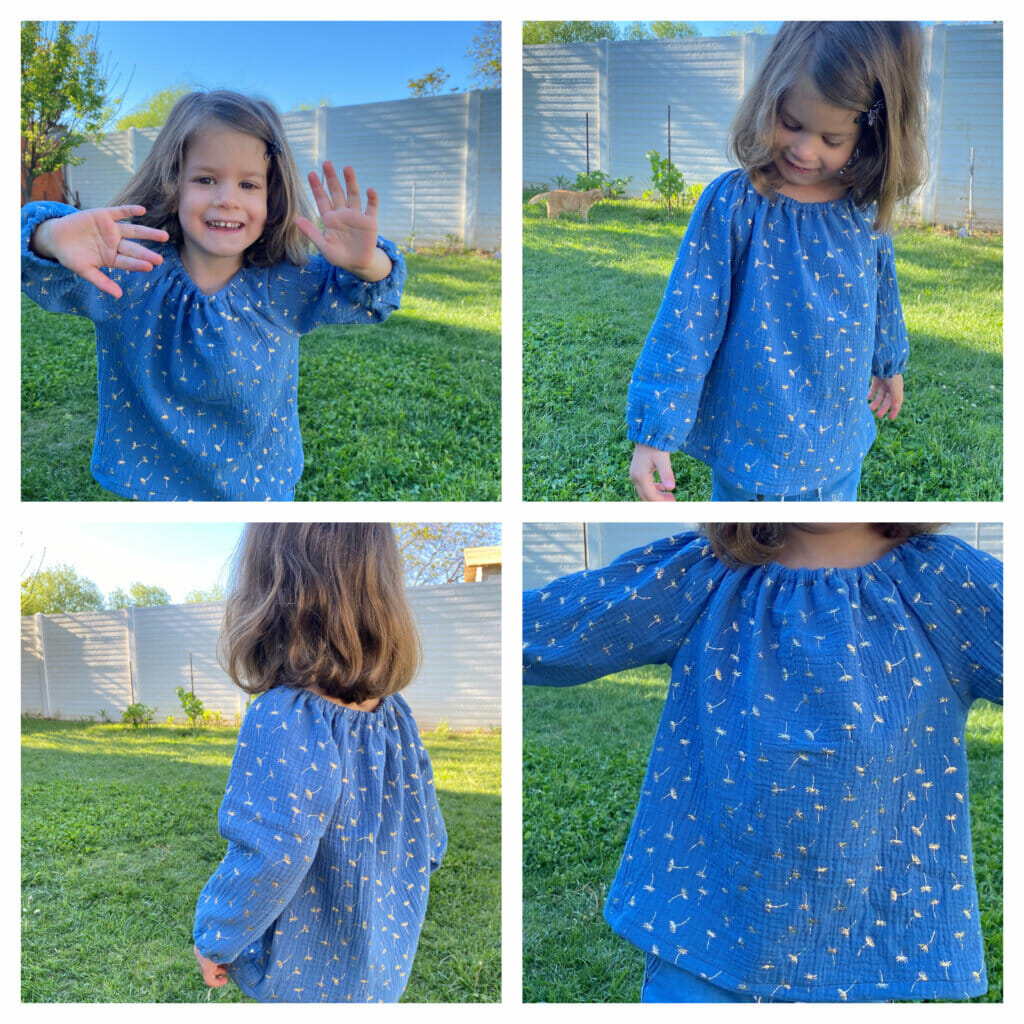 Furthermore, you can always lengthen the pattern to make it a little girls' peasant dress.
Important: prewash your fabric before sewing to avoid shrinkage.
Note – the free pattern is for personal use only. I think it's obvious for everyone that this pattern is drafted by hand (and that I am not a professional pattern-maker), however, it fits my daughter perfectly. She is 3 1/2 years-old and about 38 inches tall right now.
Sewing supplies – little girls' long sleeve top
Girls' long sleeve peasant top – PDF pattern available below – size 3T-4T. Make sure you print it at 100% or "actual size".
1 yard of fabric – double gauze, cotton, linen, chambray, viscose
1/4" elastic – I used 33″ of elastic
Ready to sew this adorable long sleeve peasant top? Let's begin!
Step 1
First, cut the fabric pieces on the fold – 2 bodice pieces (front and back) and 2 sleeves.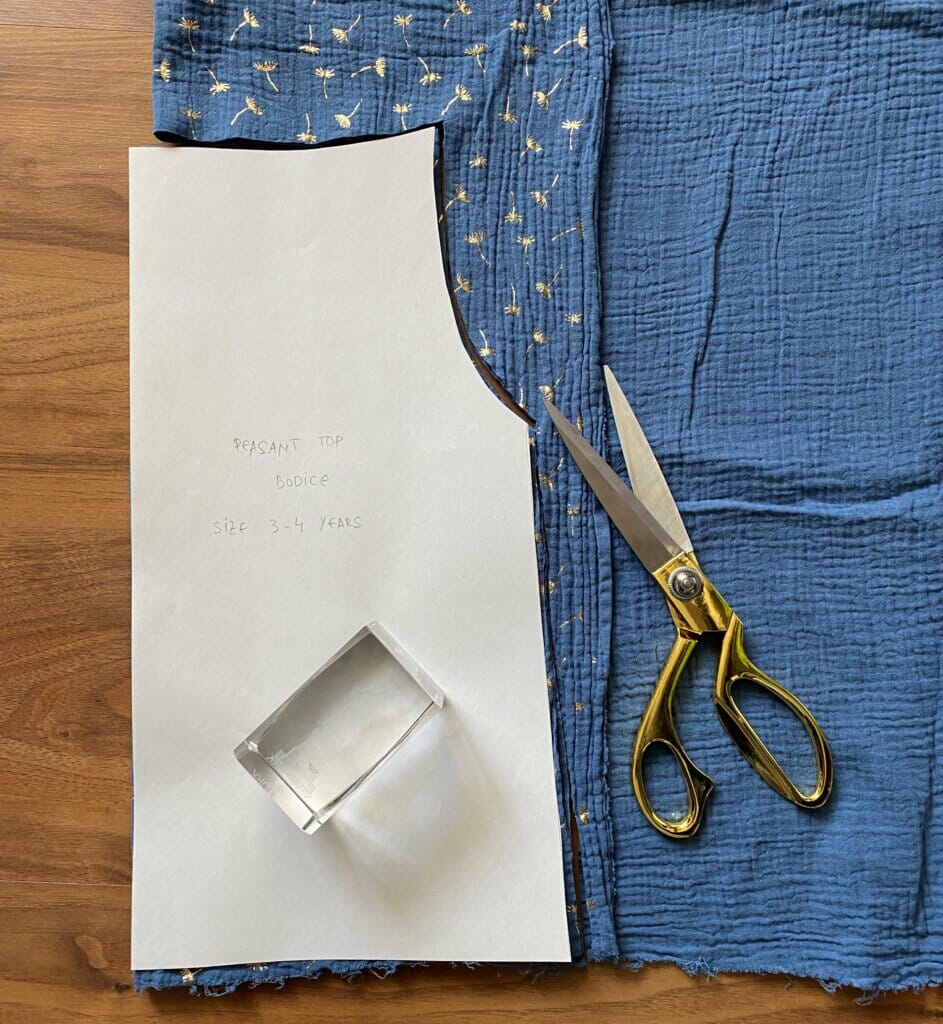 Next, prepare the elastic as well. You'll need 1/4" wide elastic as follows – 2 x 7" for the sleeves and 18-19" for the neckline (not pictured here).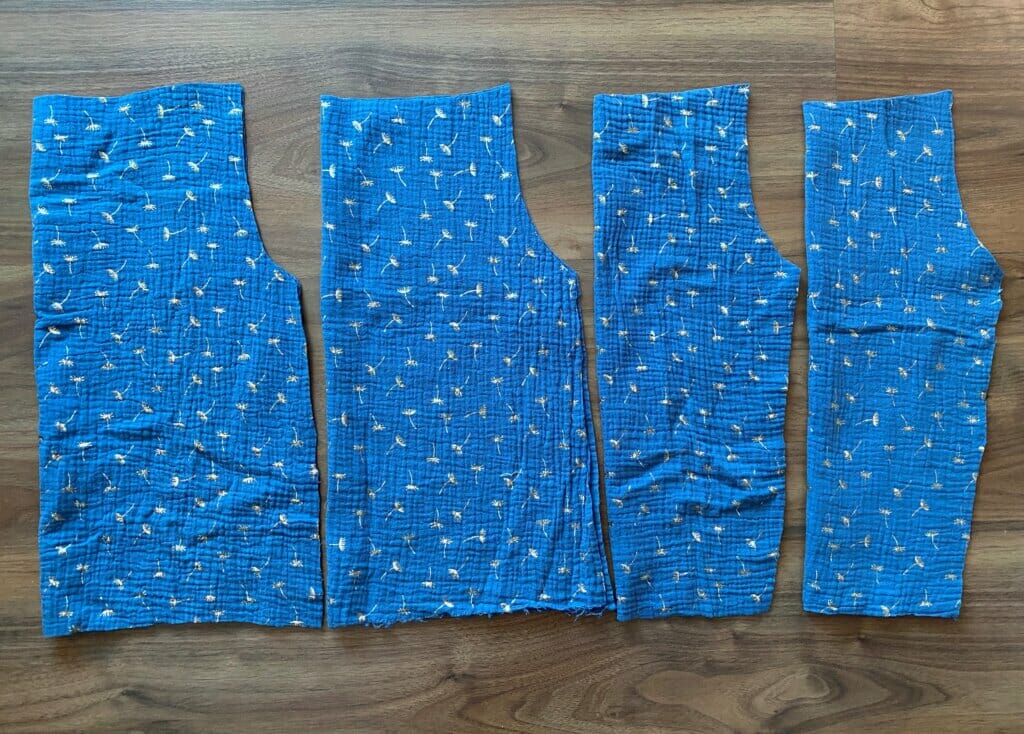 Step 2
Now, with the right sides together, match one sleeve to the bodice back armhole. The curves should fit perfectly. Sew the sleeve to the bodice, then repeat with the second sleeve.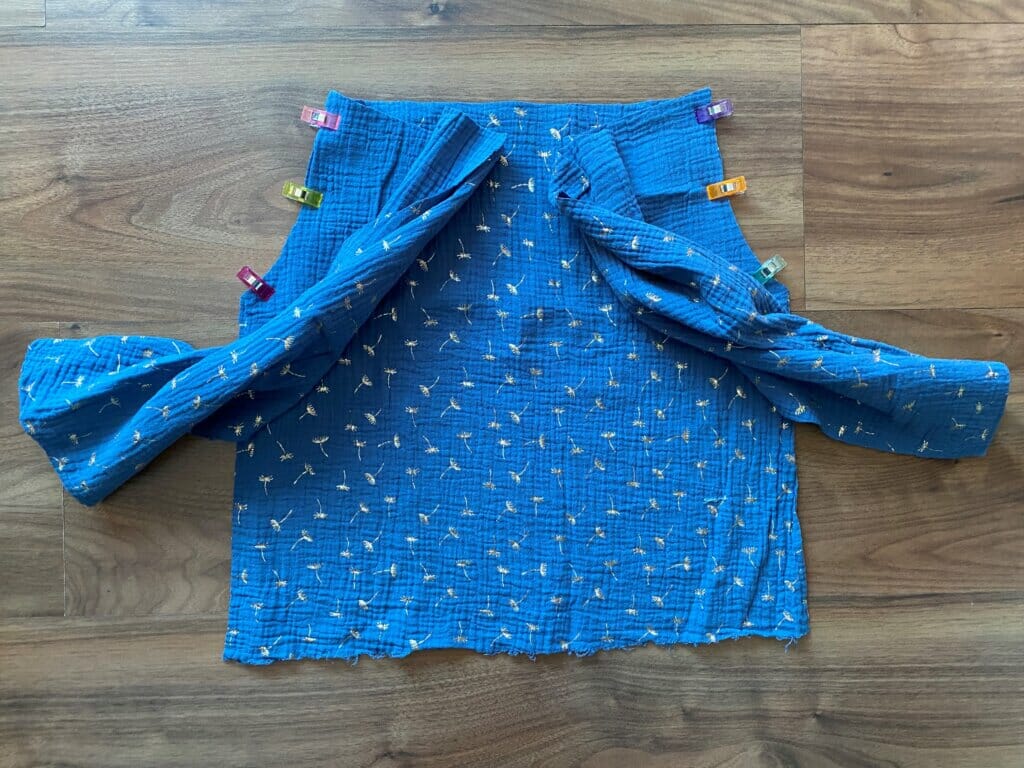 Note: In this tutorial, all seam allowances are 3/8".
Line the other sleeve's edges up on the bodice front as shown in the below picture. Finally, everything is starting to come together now. At this stage, our DIY project already looks pretty much like a peasant top.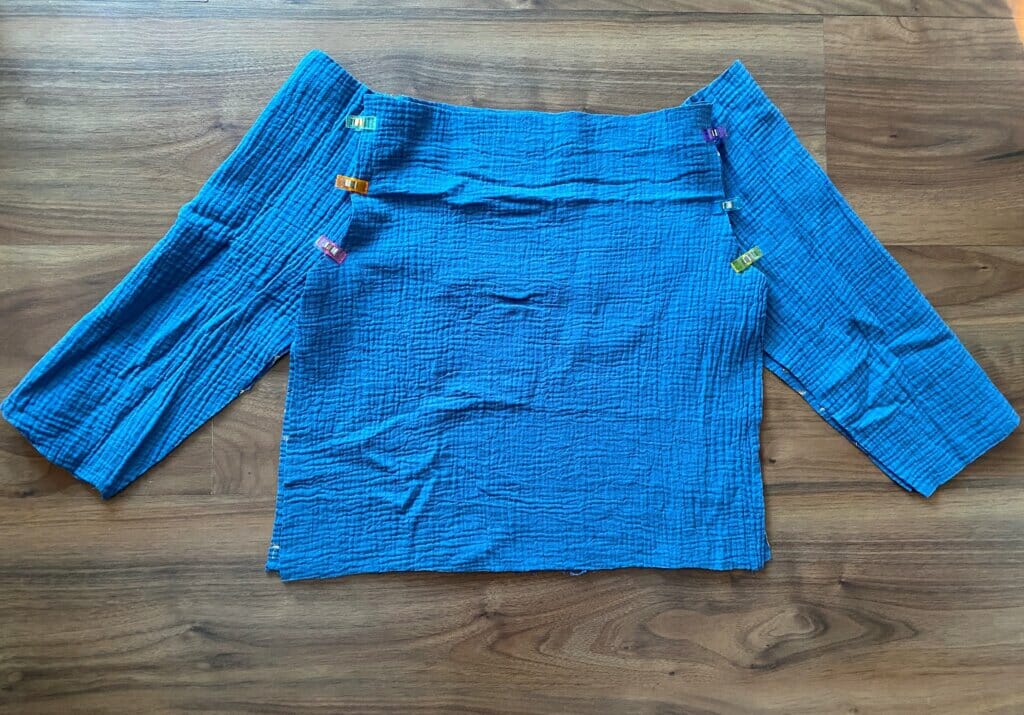 Once you've sewn all the sleeves into the armholes, finish those raw edges with a serger, zig-zag stitch or pinking shears.
Step 3
Next, place the bodice pieces right sides together and sew the sleeves and the side seams in one long seam.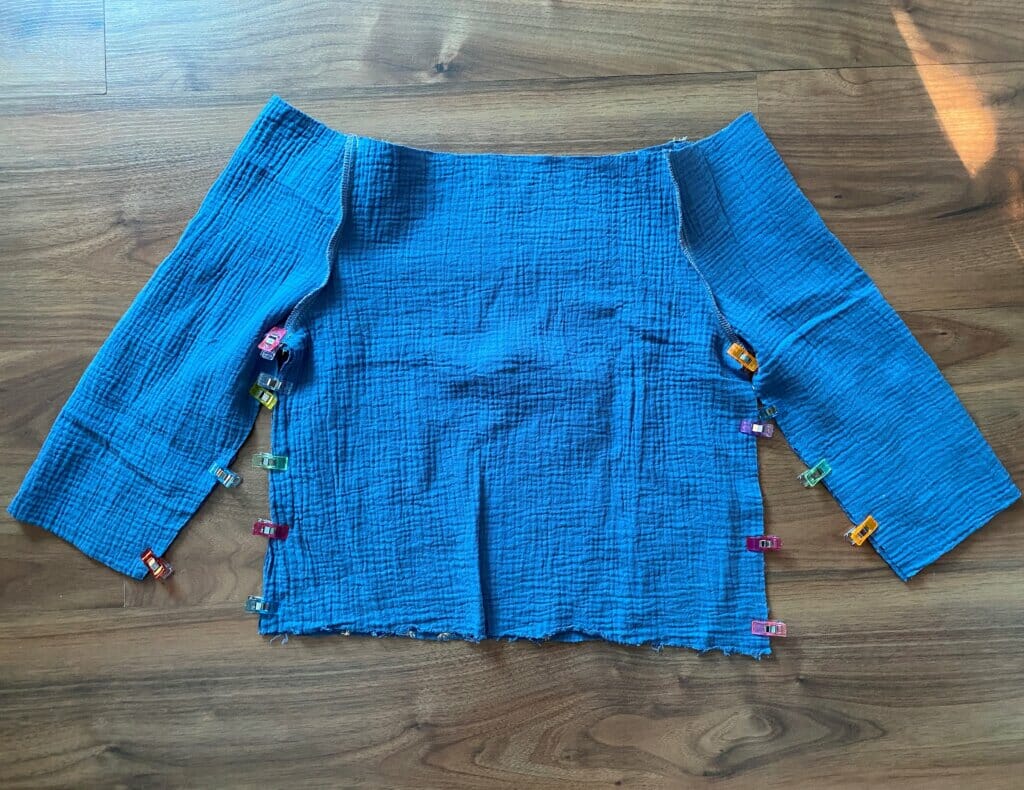 Make one continuous seam from the sleeve hem to the hemline.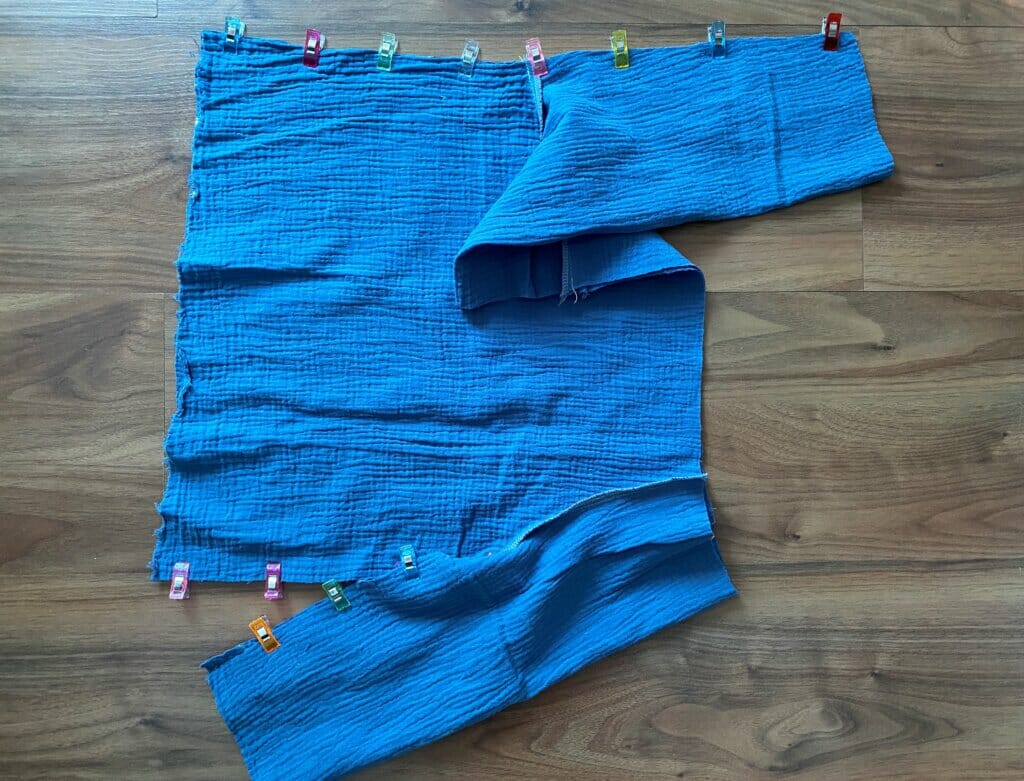 This is how you'll get a flat and even seam in the underarm – just treat it as a continuous seam.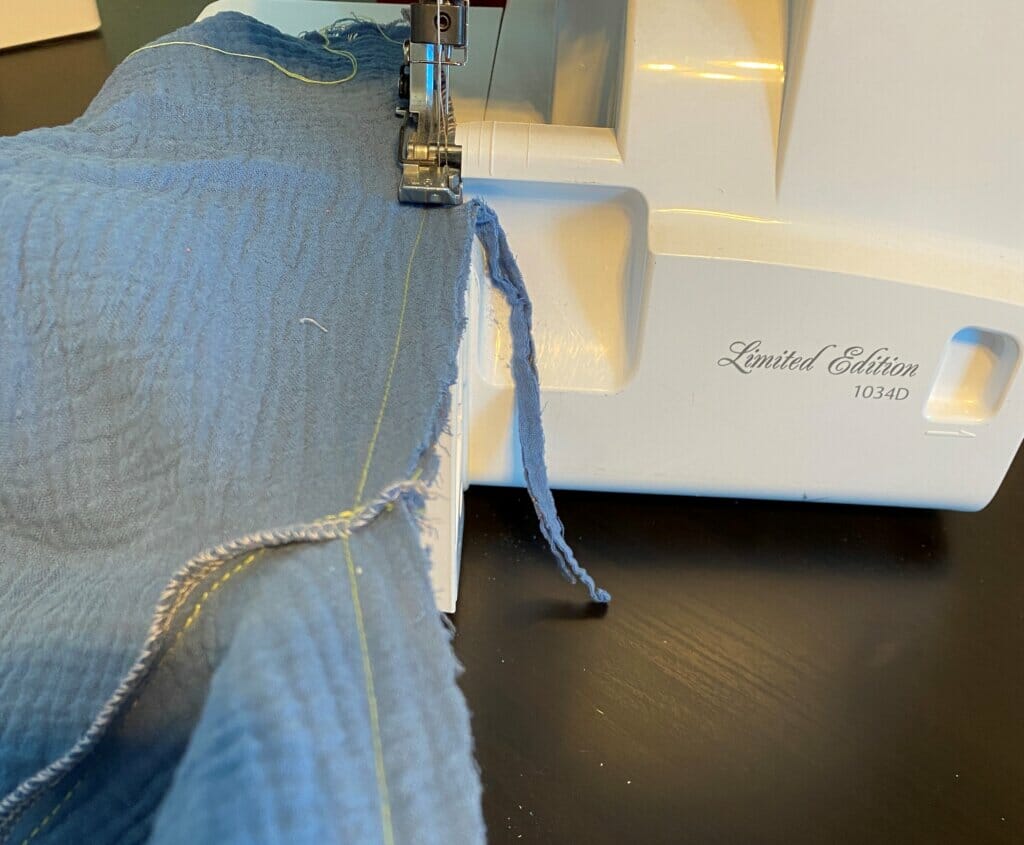 Step 4
Serge or zigzag the raw edges together. While you're at it, serge the bottom edges of the sleeves, and the top and the bottom edges of the peasant top as well.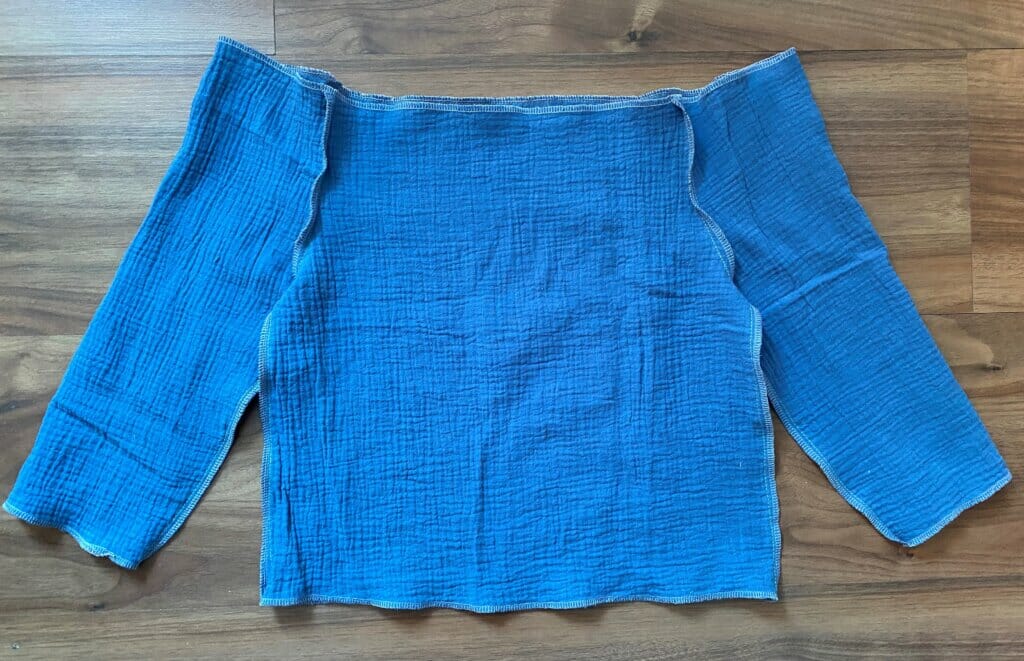 Step 5
Now, let's create the casings around the neckline and the armholes.
To form the top casing, fold the top edge over 1/2″, then pin and sew 3/8" from the folded edge. Backstitch at the beginning and end and make sure to leave a small opening so that you can feed your elastic.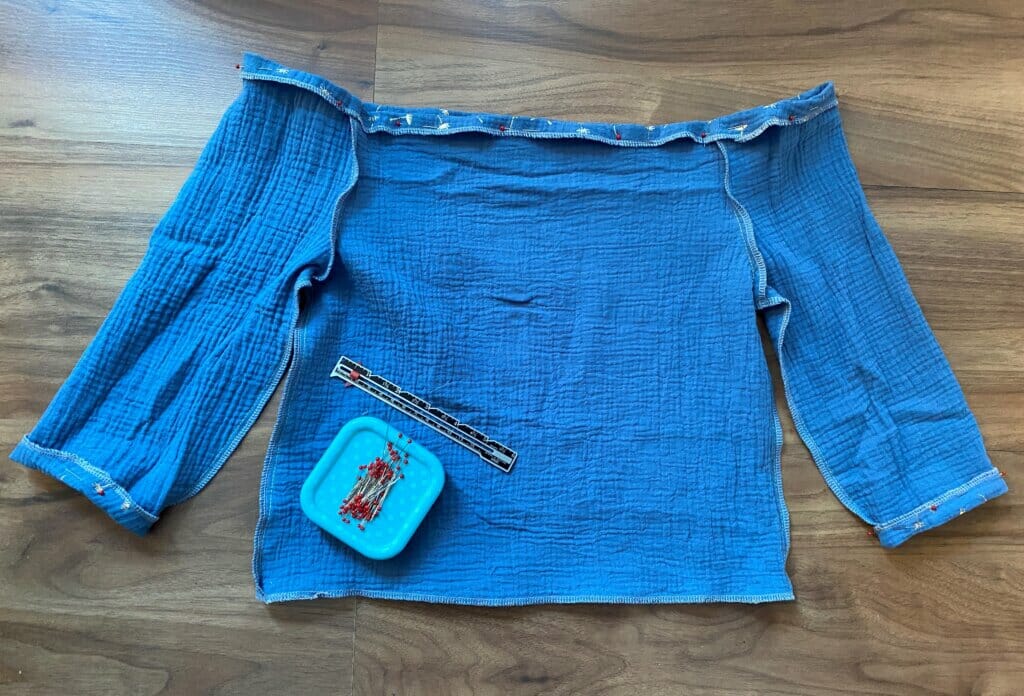 Then fold the sleeves under 1/2" and repeat the same steps.
Step 6
Thread the elastic through the top and sleeves' casings with a safety pin, then overlap the elastic ends and stitch them together.
I used approx. 7″ of 1/4″ wide elastic for each sleeve of this peasant top and 18-19" for the neckline.
Alright! Now all you have to do is hem the bottom of the peasant top. Fold the fabric to the wrong side 1/2″, then stitch in place.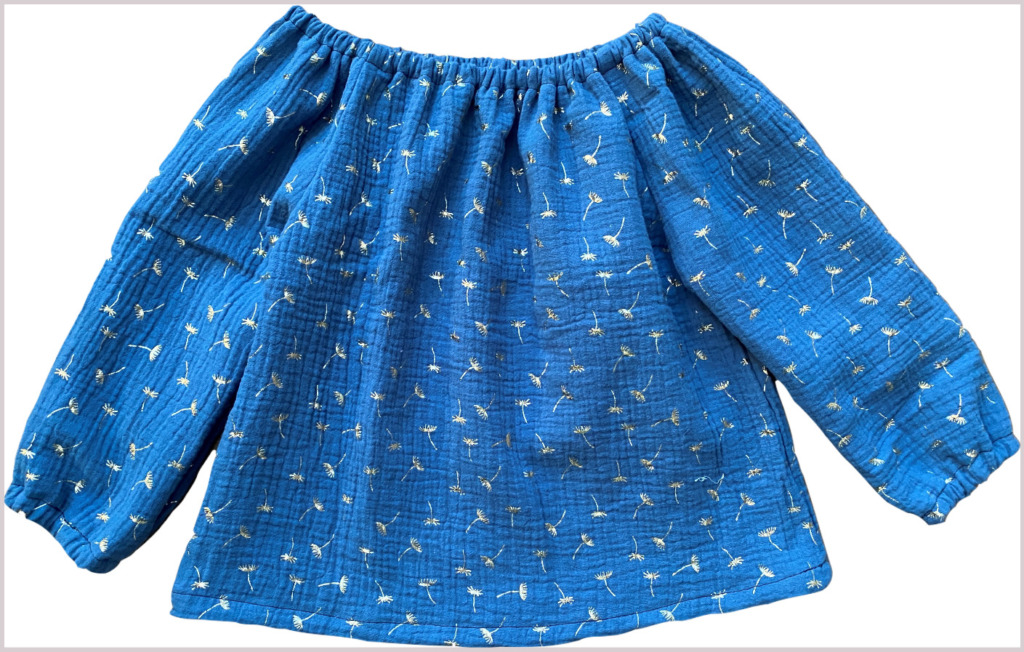 So easy to wear and comfortable, this pretty peasant top is ideal for playing and exploring the world. Will you give it a try? I'd love to hear from you!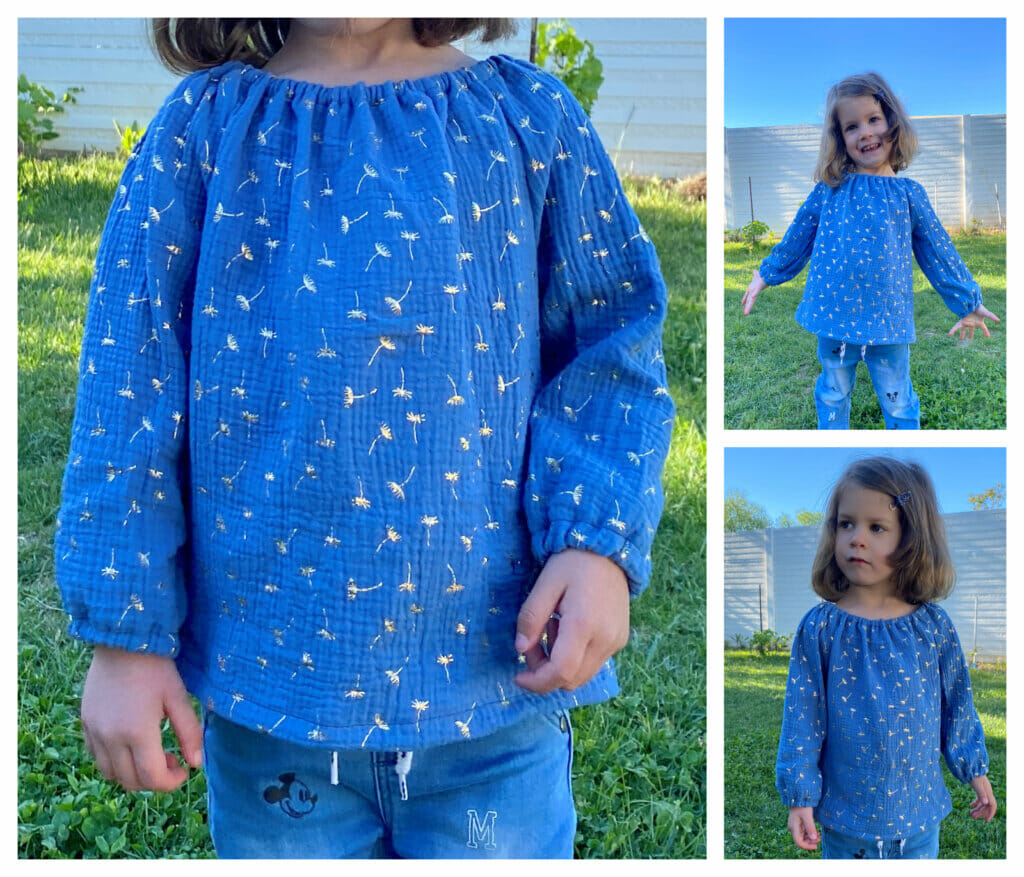 Let's keep in touch! You can find me on Facebook, Instagram, and Pinterest.