Learn to make drawstring cords for your drawstring bag or any other DIY project using sewing thread. These twisted cords are easy, fun, and inexpensive to make and have so many useful purposes!
The simplest way to get a drawstring is to buy one. But what if you need cords in a lot of different colors to match a certain fabric, and you need them fast?
I faced this situation many times, so here's my quick fix.
Making cords for drawstring bags – that's a simple and easy DIY project. You can make them in any size you need, using knitting yarn, sewing thread, or embroidery floss.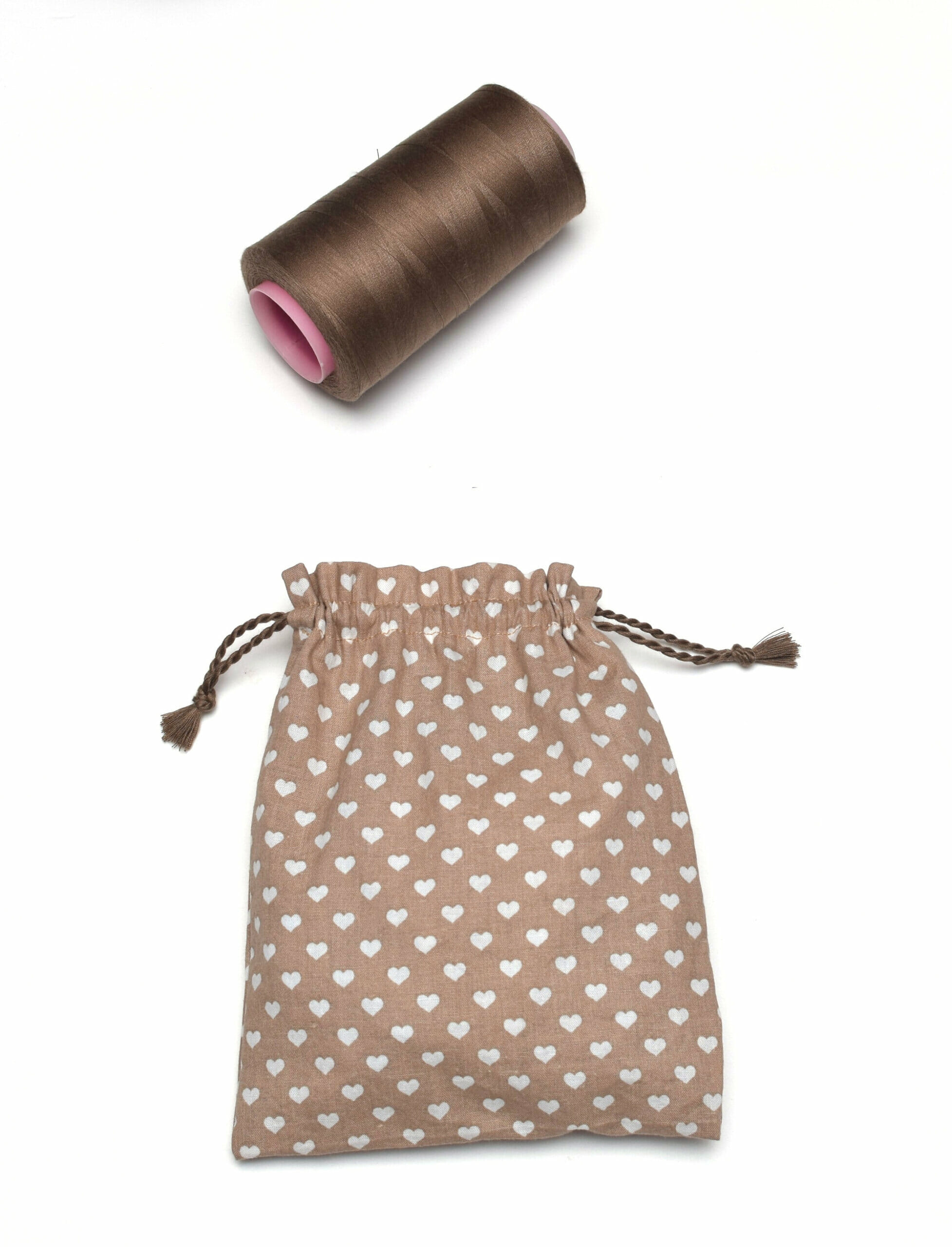 Good, fast, and cheap
You know what they say, that you only have three choices – good, fast, or cheap. Well, in this case, your DIY drawstring made with sewing thread can be all three.
These drawstring cords can be used in much the same way you'd use the store-bought ones. They're great for drawstring bags, friendship bracelets, button loops, to decorate skirts, dresses or shorts with a bow-knot, or to be added to a waistband.
This is my tried and tested method.
The drawstring bags tied with this type of twisted cord are secure and they cinch tightly at the top of the bag.
Just try this simple trick, you have nothing to lose, except for a couple of minutes and a few yards of thread.
You already have everything you need handy, in your own home. And there are no costs involved at all.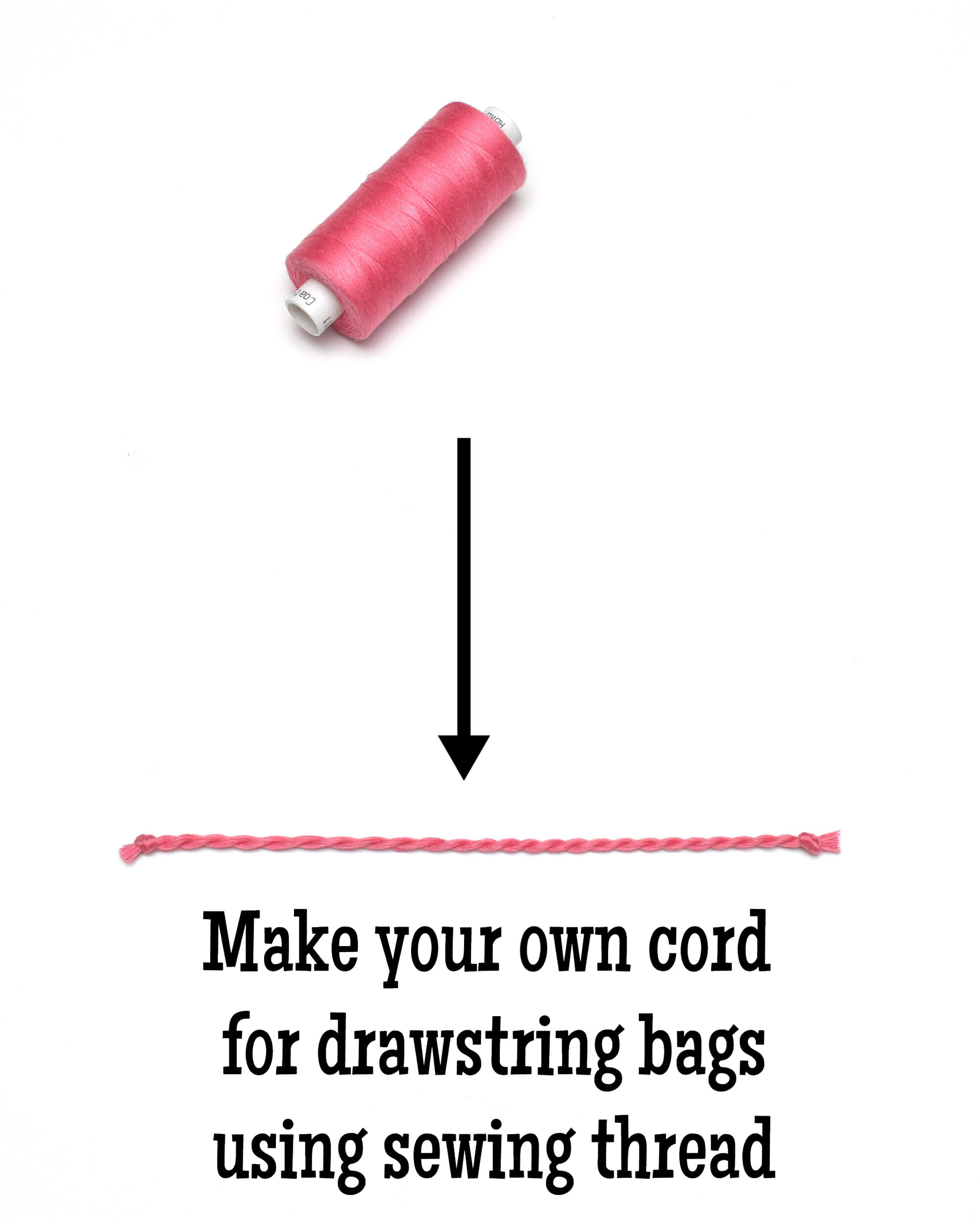 It doesn't get any better than this.
You can make your drawstring cord in a great variety of vibrant colors, allowing you to put a personal touch on your DIY projects.
A good drawstring rope will enhance the appearance of the drawstring bag while making it more functional at the same time.
Whether you're simply tying down drawstring bags or decorating your own clothes, the possibilities are endless.
What's a Drawstring?
Drawstrings are cords that may be threaded through a casing and tighten or close an opening, as of a bag or clothing, when one or both ends are pulled. The fabric will cinch up and the ends of the drawstring may be tied to hold it in place.
What can you use as a Drawstring?
Some of the frequently used drawstring ropes are pp cord/polypropylene cord, trimming, jute rope, twist drawstring rope, ribbon, fabric drawstrings, or twisted cords made with thread or yarn.
Make Your Own Drawstring With Sewing Thread
Before you start, decide how long and how thick you want your finished cord to be.
You'll need about 20 to 30 strands of polyester thread for a fine yet strong ¼" wide drawstring cord, great for a small or medium drawstring bag.
You can use more or fewer strands of thread depending on the thickness you need.
The length of the strands should be two times the desired drawstring length + 3-4 additional inches, to make up for the cut ends and the knots.
Caution: I have to admit that it might be a bit tedious to make long drawstring cords with sewing thread. The longest cord I've made so far is about 12 inches. If you need long ties, it may be a good idea to use yarn or embroidery floss.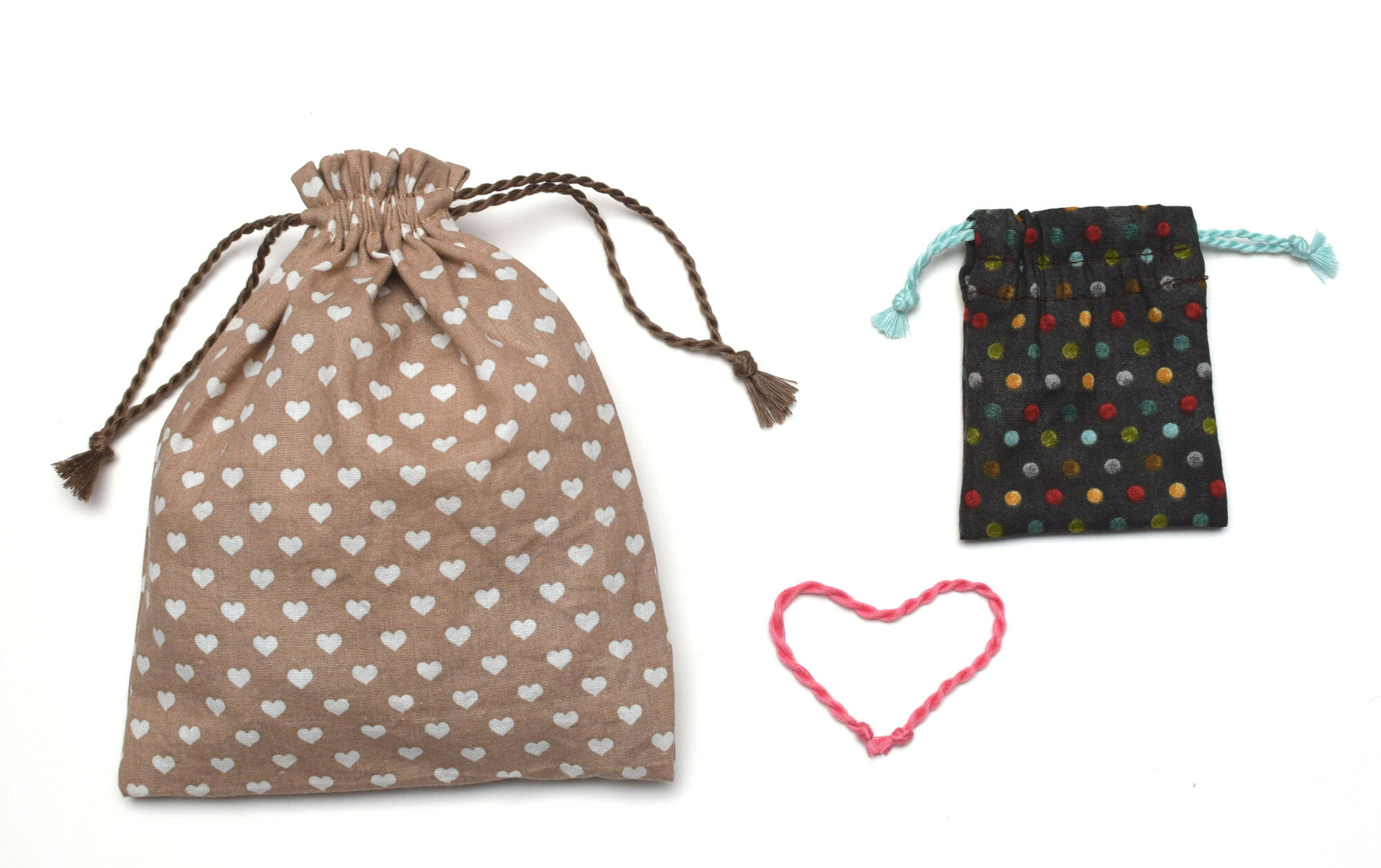 Supplies
How to quickly make a Drawstring
Step 1
Gather your supplies – thread, scissors, and a safety pin. Cut the desired number of strands to the length you need and lay them out parallel to one another.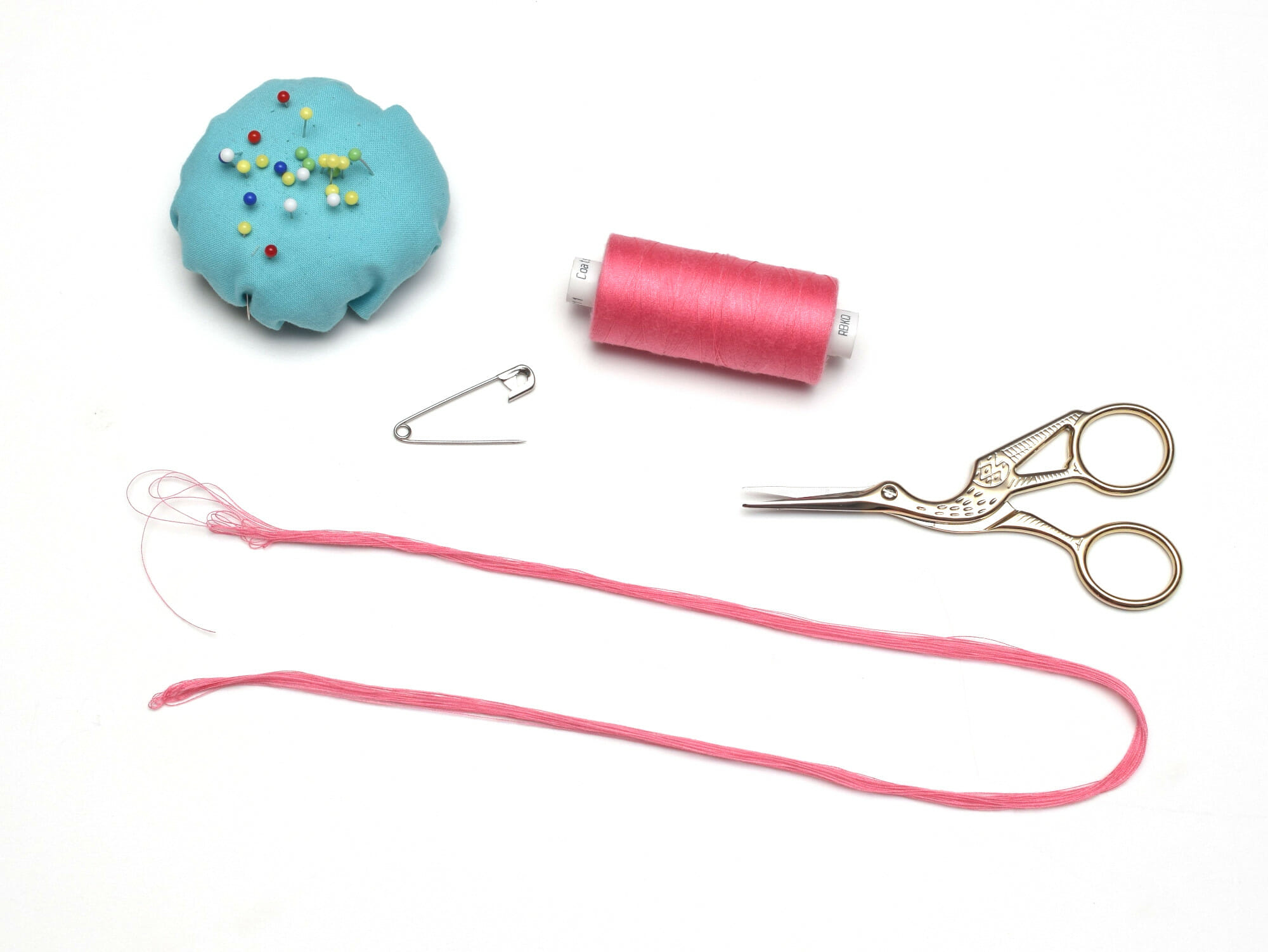 Step 2
Tie a simple knot near one end of the strands. To keep the threads steady, secure that knot to a stable object, either with a safety pin or with tape.
Step 3
Stretch the cord out to its full length and start twisting it from the other end, in the same direction.
Once you feel you've done enough twisting, fold the cord in half, making sure to keep the tension, and pull taut. (not pictured here)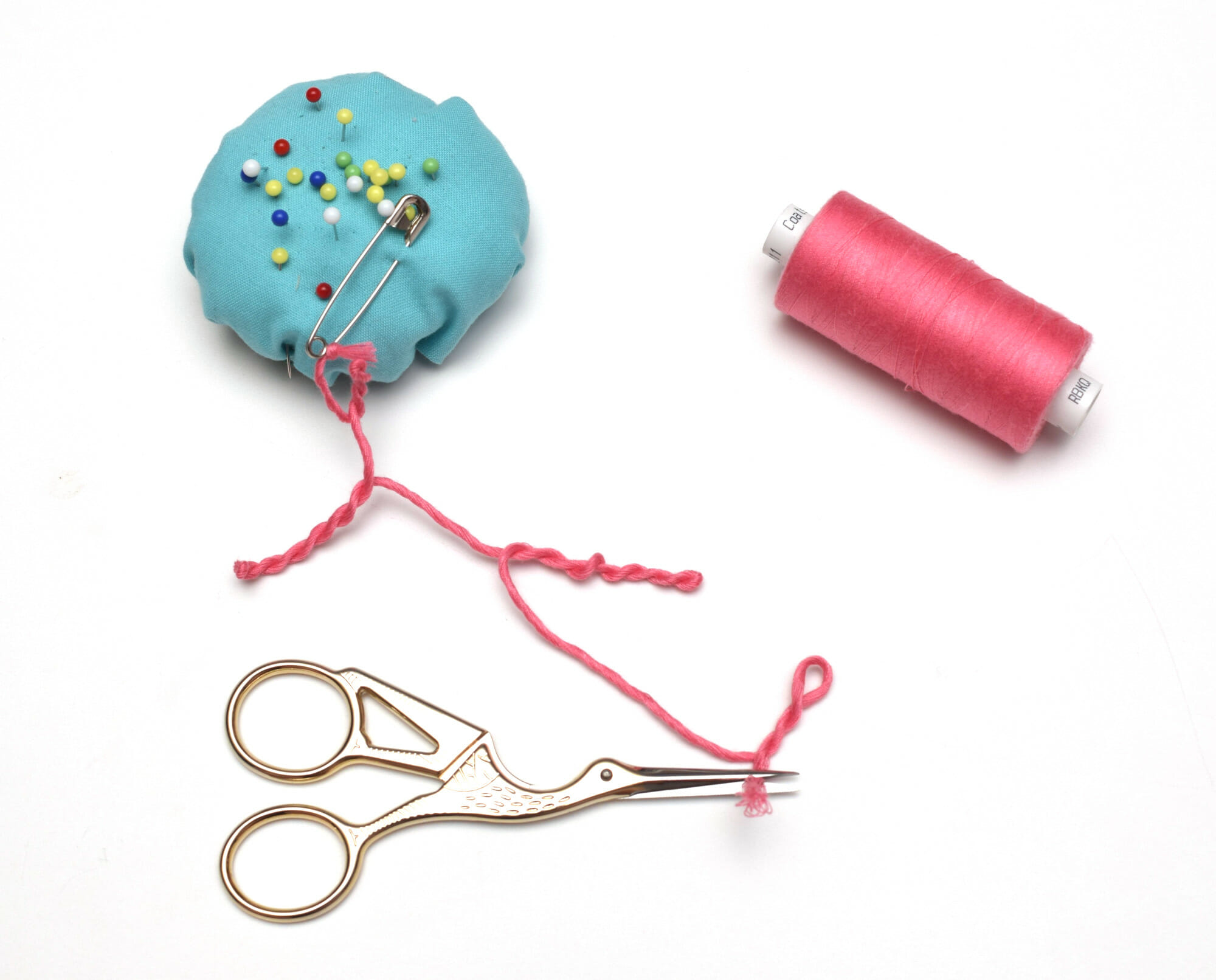 The resulting drawstring will have a natural tendency to curl around on itself.
Gently move your fingers up and down a few times, to smooth the drawstring cord.
When you're satisfied with the result, just tie the thread ends in a knot to prevent the cord from unwinding.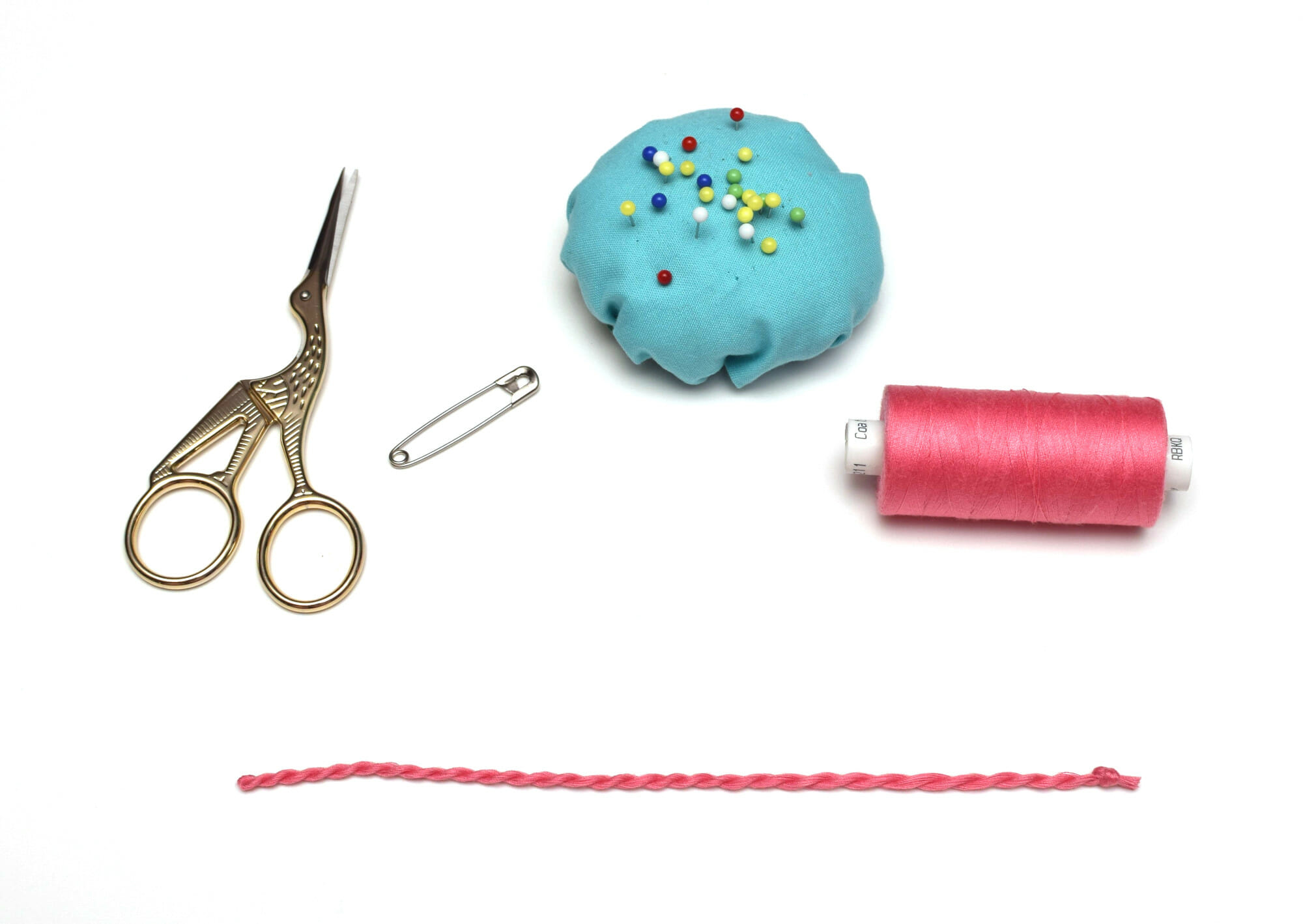 That's it!
It's so easy and fast, and still, many people are unaware of this clever little way to make your own cord for drawstring bags.
This DIY drawstring can be used to make a fashion statement or to add interesting detail to your existing clothing.
However, they're my go-to resource when I want to color coordinate my drawstring bags to the cords.
Would you try it? I'd love to hear what you think of it!
Let's keep in touch! You can find me on Facebook, Instagram, and Pinterest.