Learn to make a round bottom drawstring bag that stands on its own with this free pattern and tutorial. You can use it for just about anything, is reusable, roomy and beautiful. This easy sewing project takes about half an hour to make and is beginner-friendly.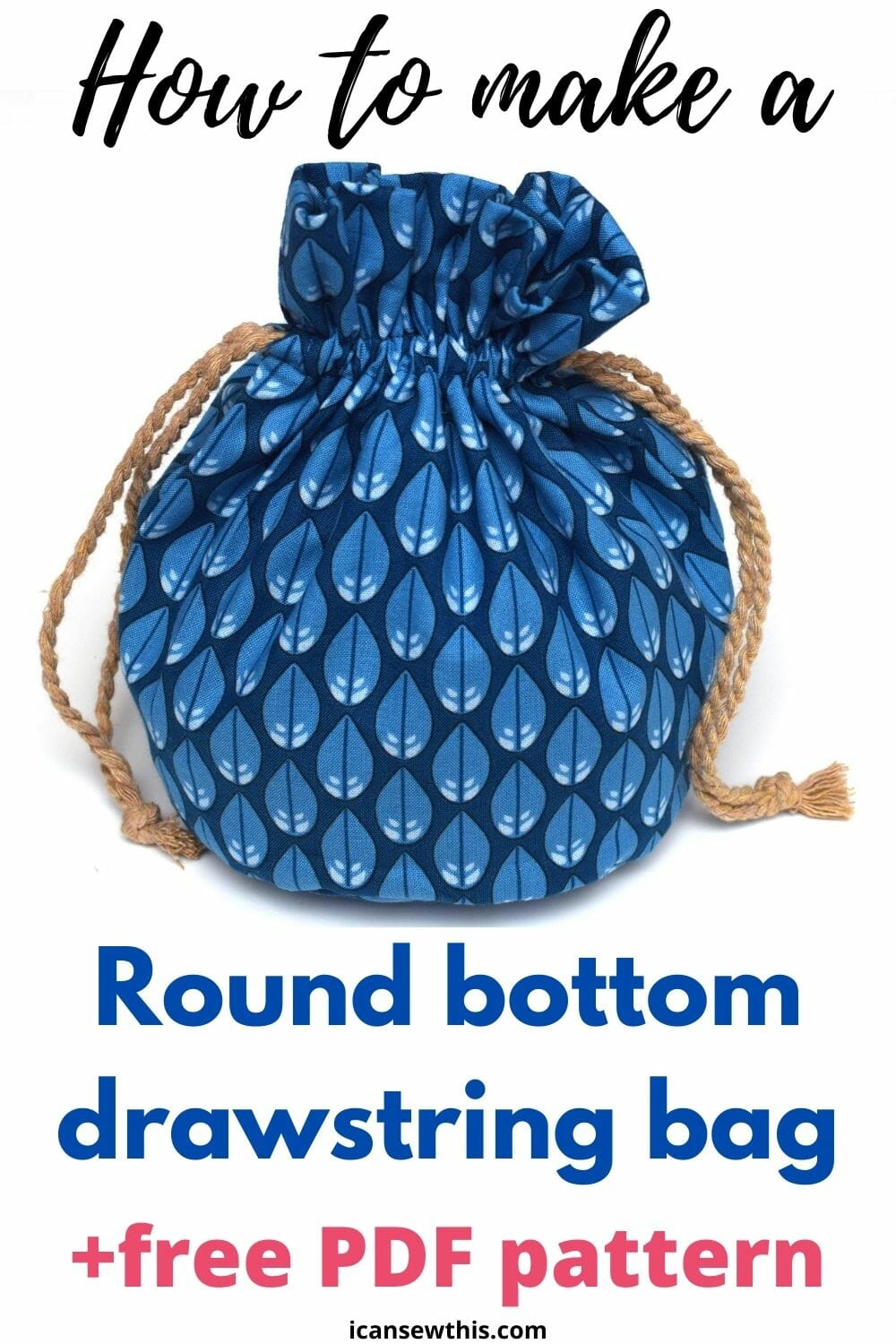 I love things that are just as practical as they are cute, and I love the polished look of this beautiful flat bottom drawstring bag.
What is so great about a drawstring bag with a flat bottom?
First, I like being able to easily see what's in there. Then, adding or removing items from it is much quicker than with a two-dimensional drawstring bag.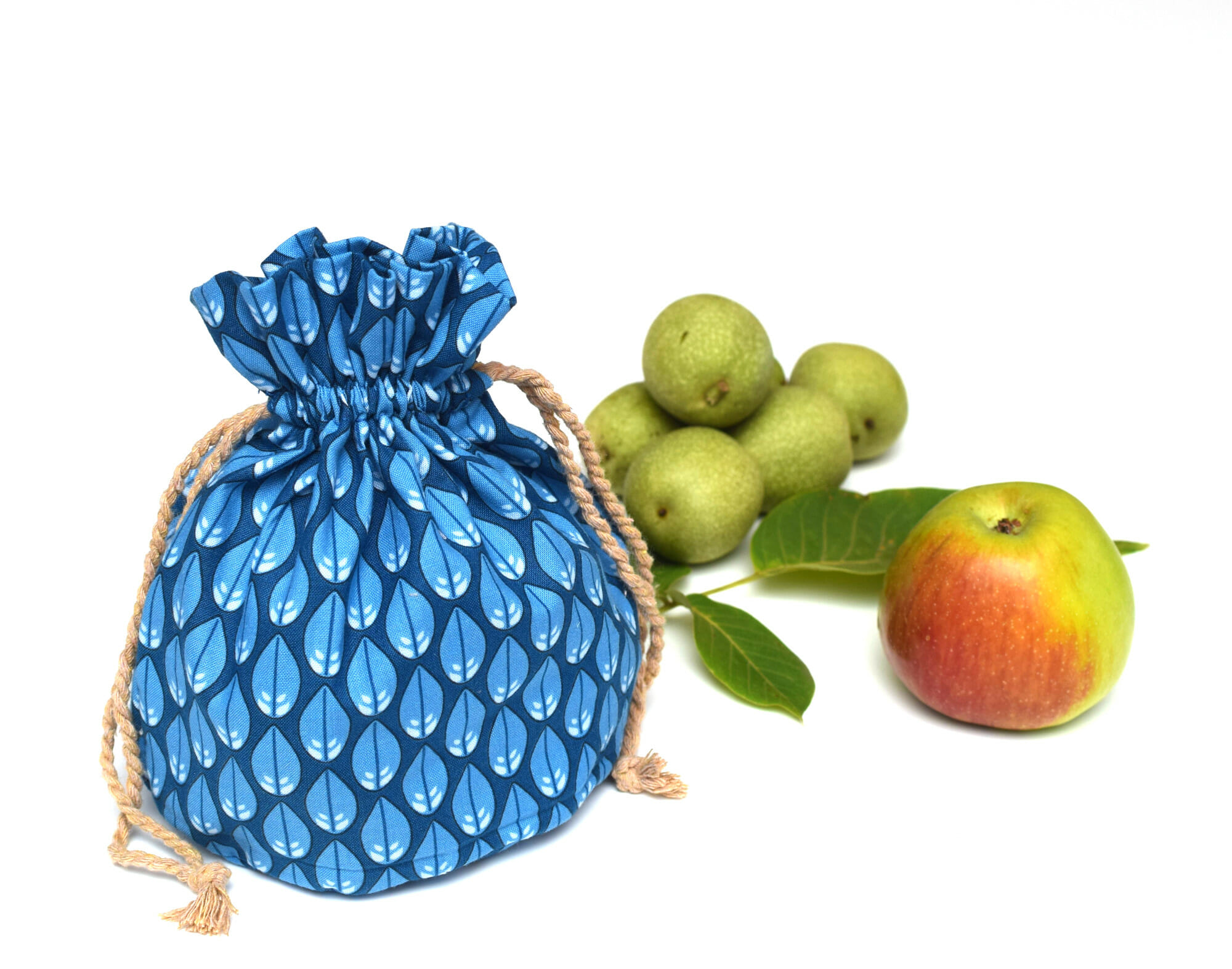 The circle bottom adds a nice touch to a simple drawstring bag that is straightforward and quick to sew.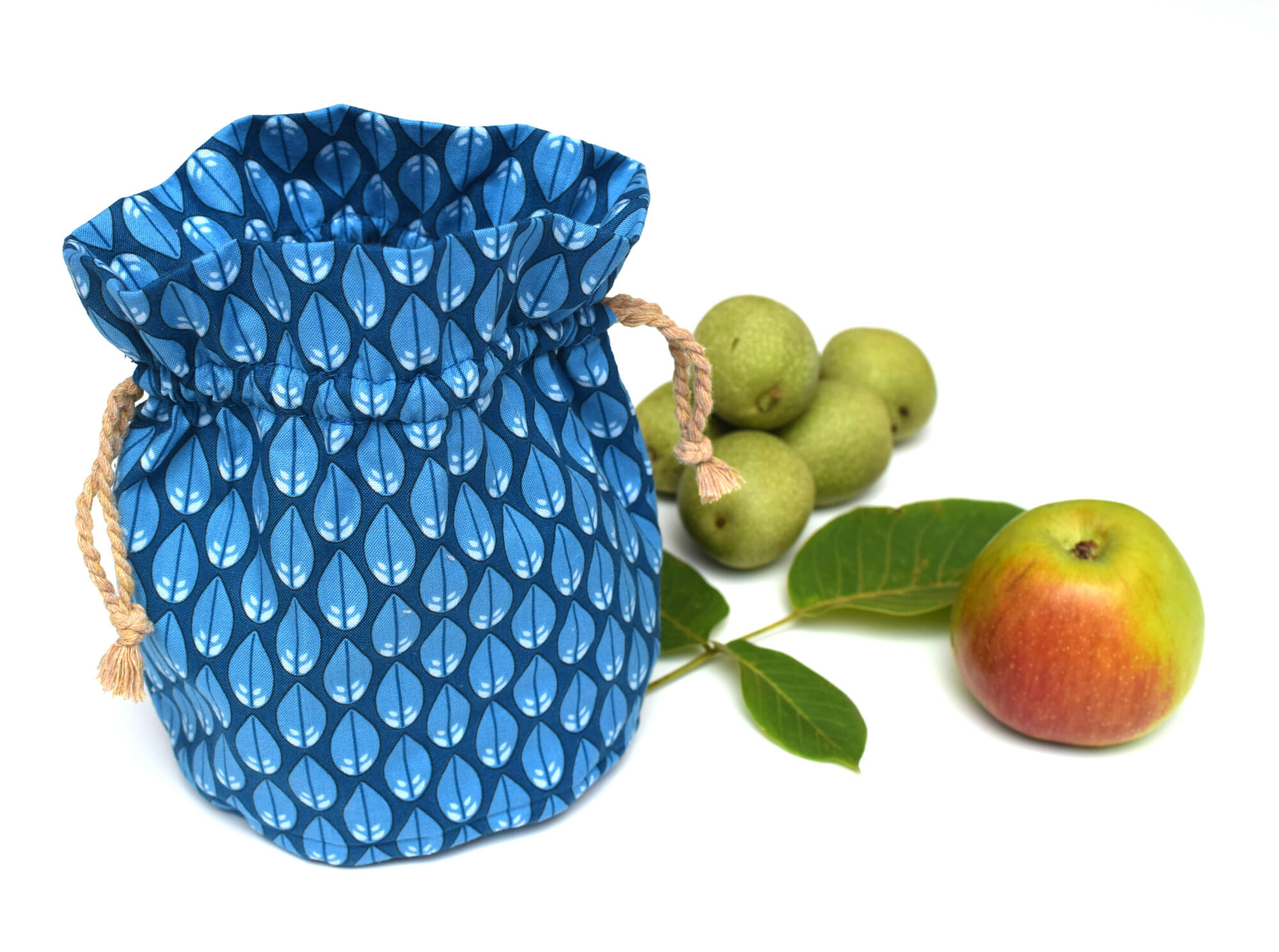 One more detail – the drawstring closure is 1 1/2 inches from the top edge of the bag and is very tight so you don't have to worry about small things falling out.
Cute 3D Drawstring Bag Tutorial
This beautiful bag is perfect for gifts, easy travel, or storing kids' toys, jewelry, makeup, or candy.
I made it with a single layer of 100% cotton fabric, so it's not lined. You may not want to use this bag for carrying heavy items, but it would certainly be more durable if you made it from canvas or denim fabric.
However, the bag is holding up nicely and stands on its own as well when the bag is empty as when it's full.
You only need three relatively small fabric pieces to make this round bottom drawstring bag, so it's a scrap busting project.
It took me about half an hour to make it from scratch, but if you are a complete beginner take your eyes off the clock! Just take your time and don't rush the process, it will come up much faster the second time.
I also included a free pattern for the circle bottom in case you don't have a bowl in the same size as mine, or a compass to draw the 5 7/8" (15 cm) diameter circle.
Sewing supplies – flat bottom drawstring bag
free PDF pattern – ad-free version. Download below
fabric – cotton, canvas, denim
ribbon or cord – 2 pieces, each one measuring two times the width of the bag, plus 2 inches
Step 1
Cut the three fabric pieces – one 5 7/8 inches diameter circle (see the free PDF pattern) and two rectangles – each measuring 9 3/8" in width and 10 inches in height.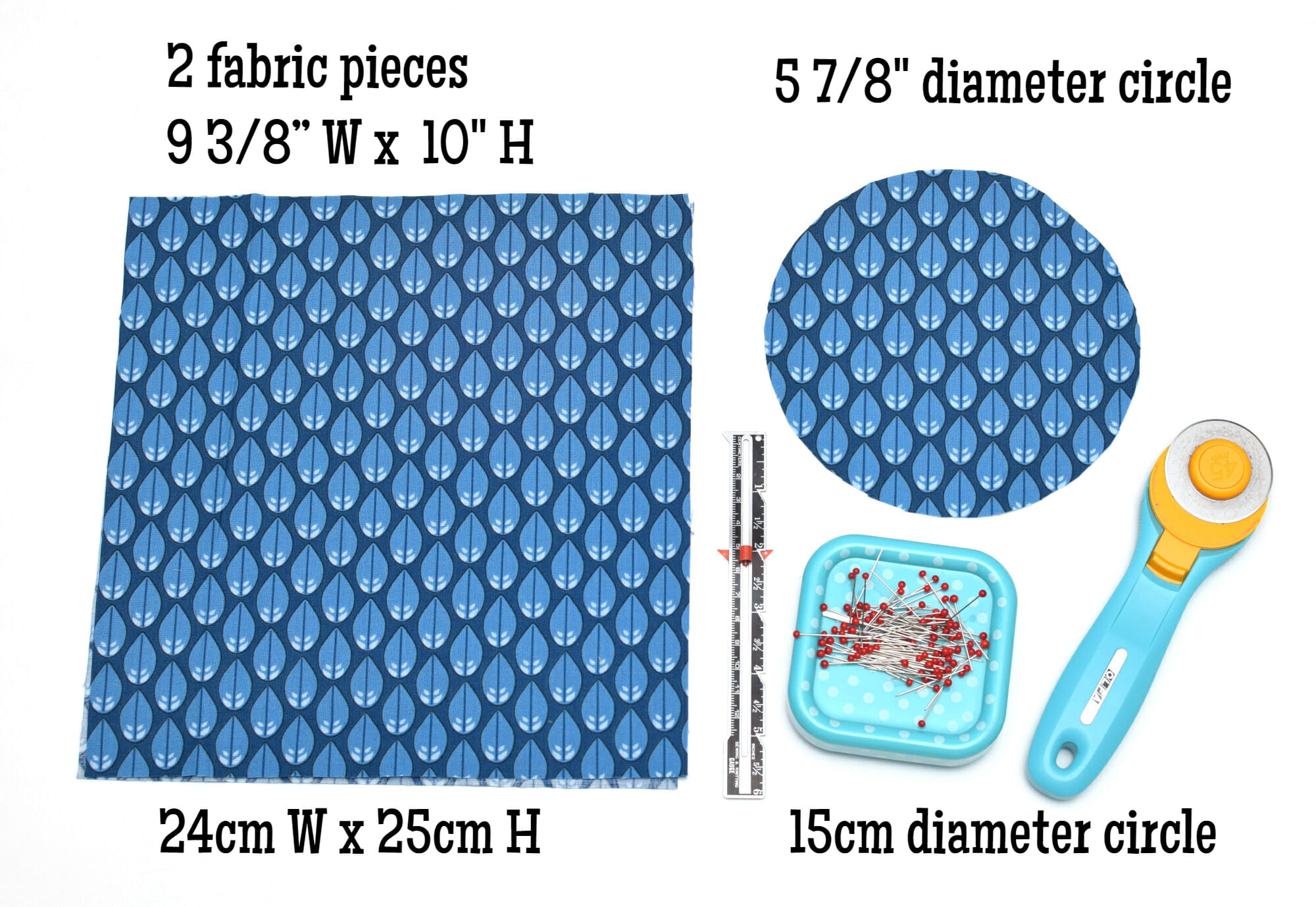 Step 2
Serge the 10" edges. I used a directional print, so it was easier for me to see the top and the bottom of the bag. If you're sewing with a non-directional fabric, avoid confusion by using a pencil or chalk to mark the 10" edge.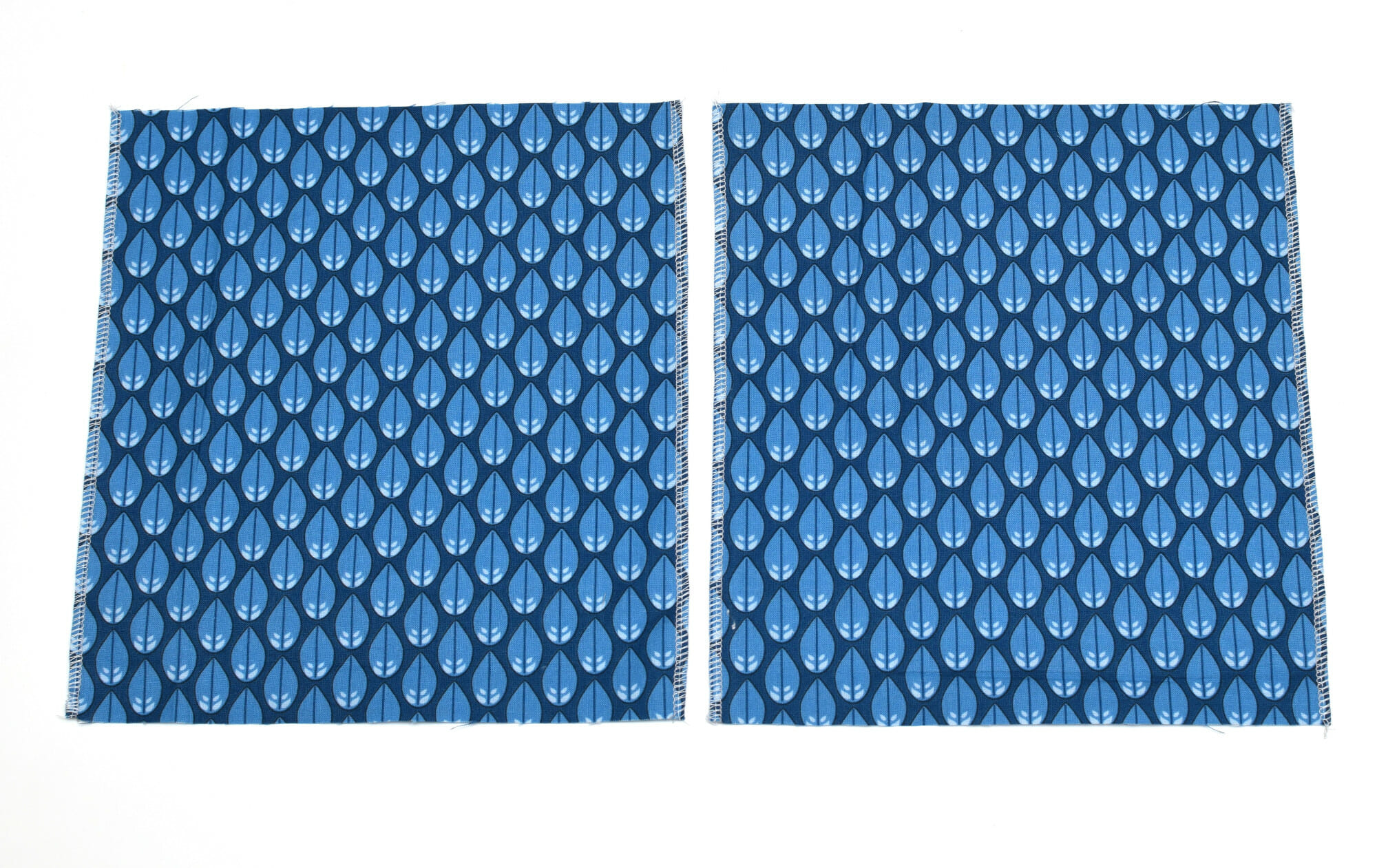 Step 3
With the right sides together, pin the serged edges. Use vertical pins to mark two points on each side of the bag – the first 3 1/2" and the second 4" from the top of the bag – and leave this portion unsewn.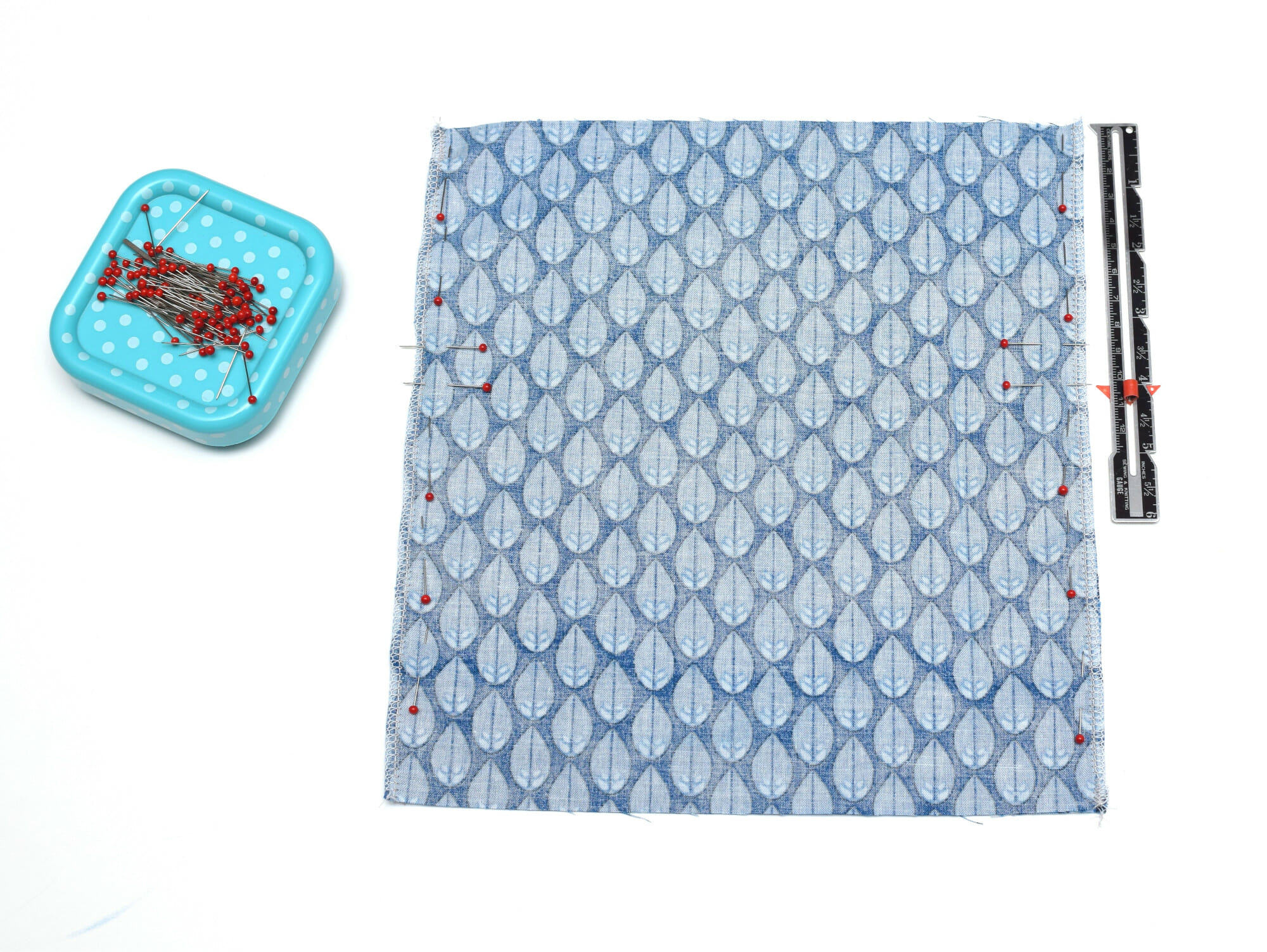 This is going to come in handy a bit later when we'll make the casing for the drawstring cord.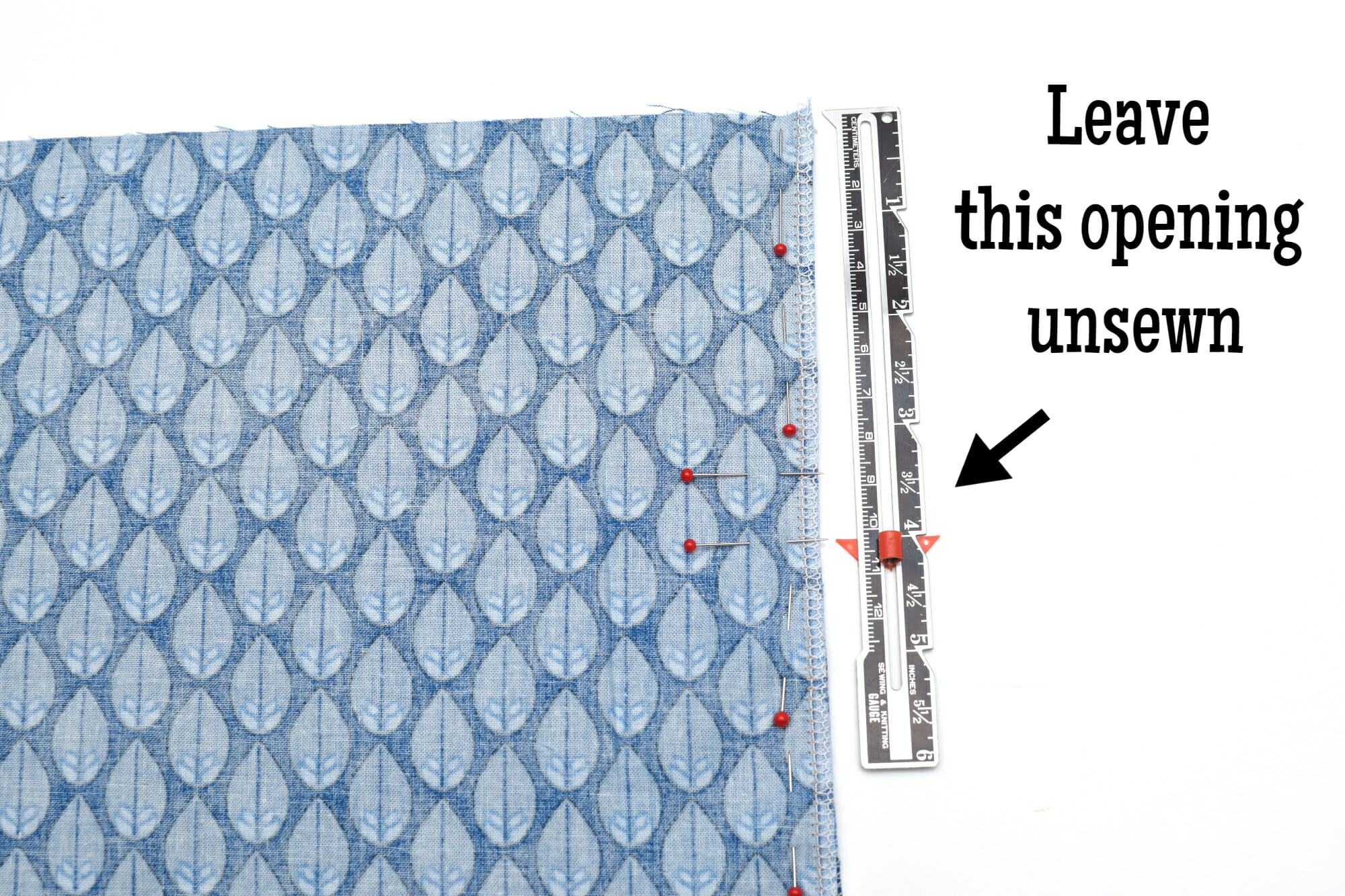 Sew the side seams of the bag with a 3/8" seam allowance, and remember to leave that 1/2" gap at the top of your bag open.
Backstitch at the beginning and end of your sewing.
Step 4
Press the seam allowances open and stitch into place around that small opening.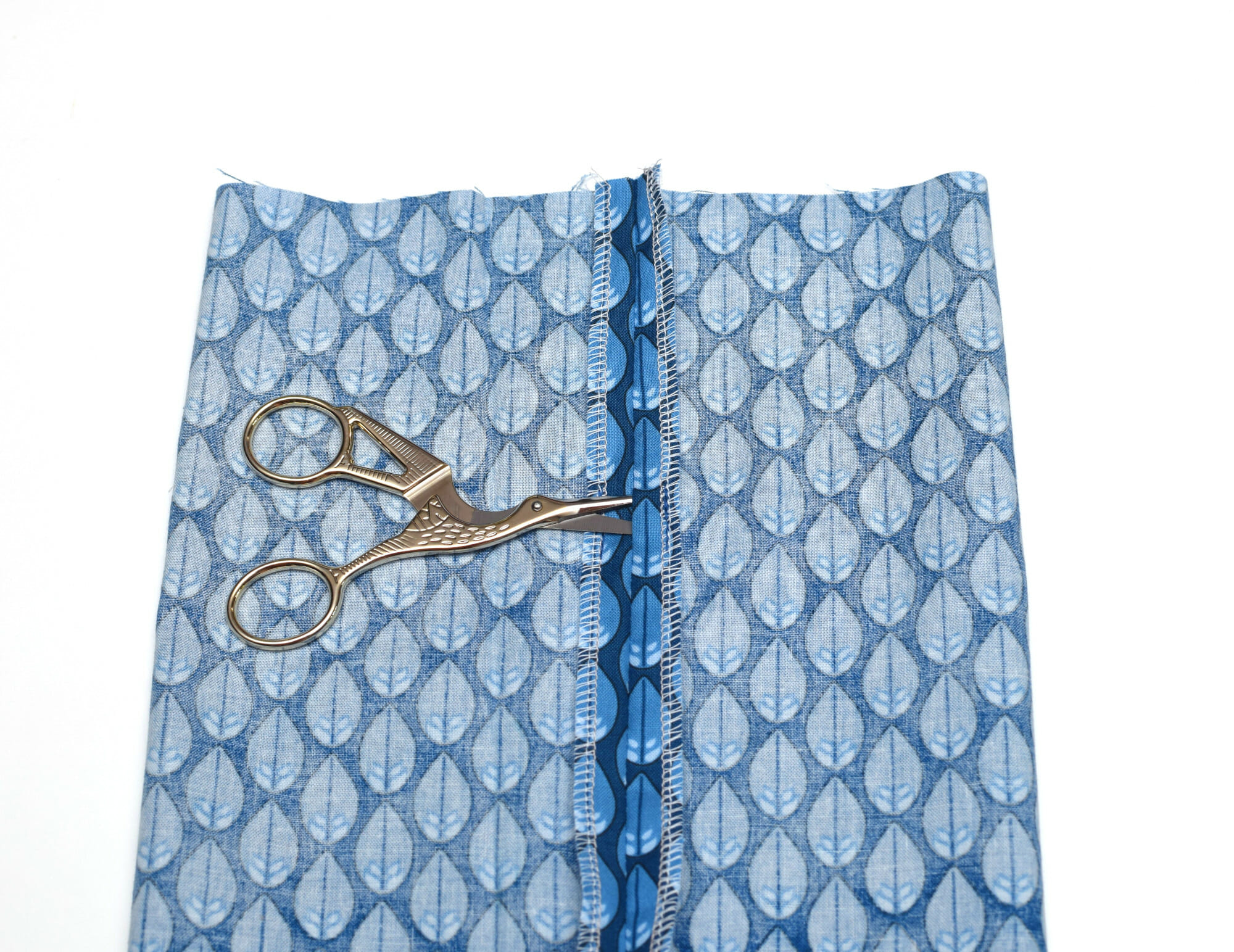 Sewing the seam allowance in place is our best chance of getting it out of the way. Otherwise, the safety pin will most likely get stuck in there while trying to insert the cords into the casing.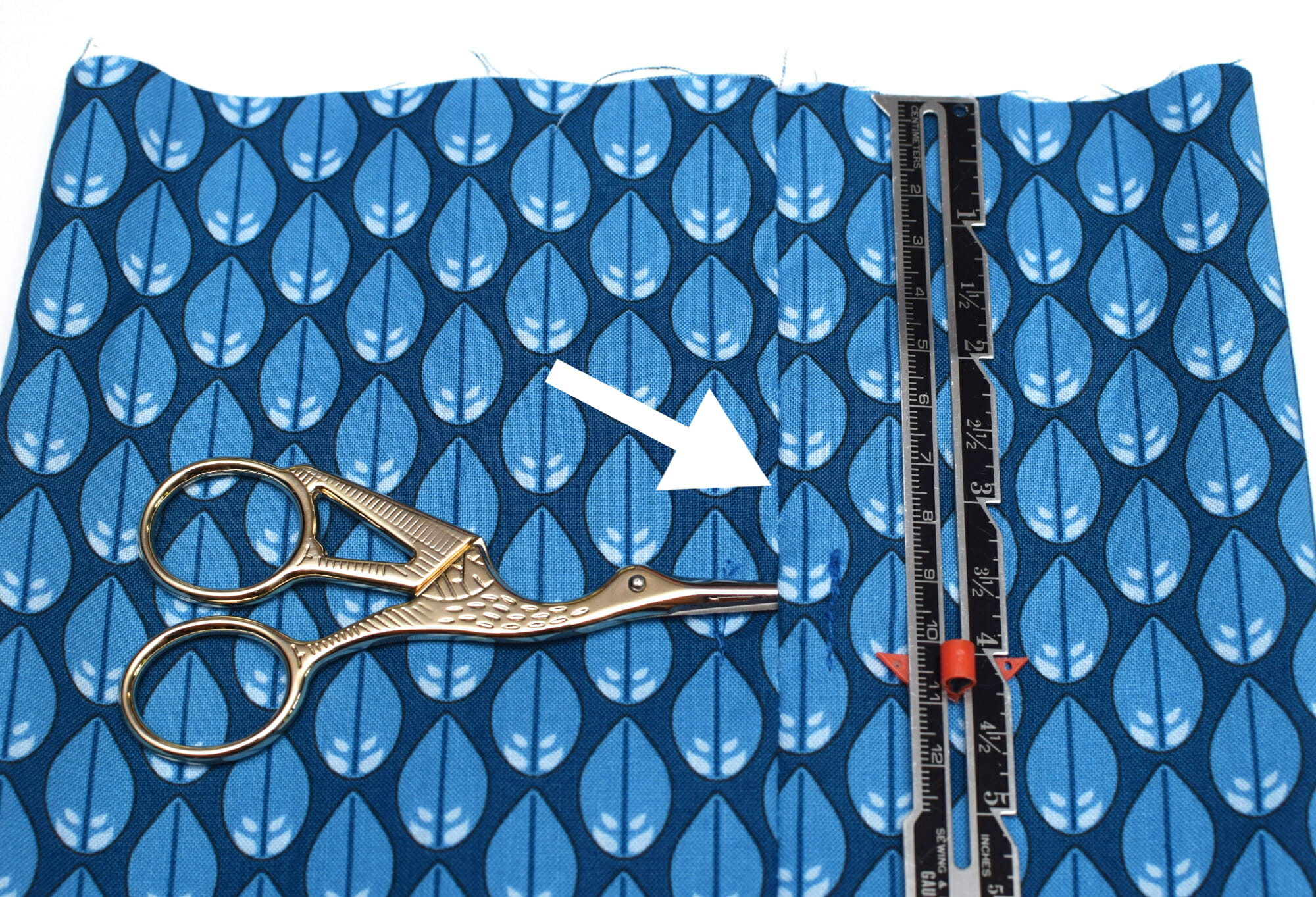 Step 5
Pin the fabric circle to the bottom of the bag – double-check the position of that opening – and sew it with a 1/2" seam allowance.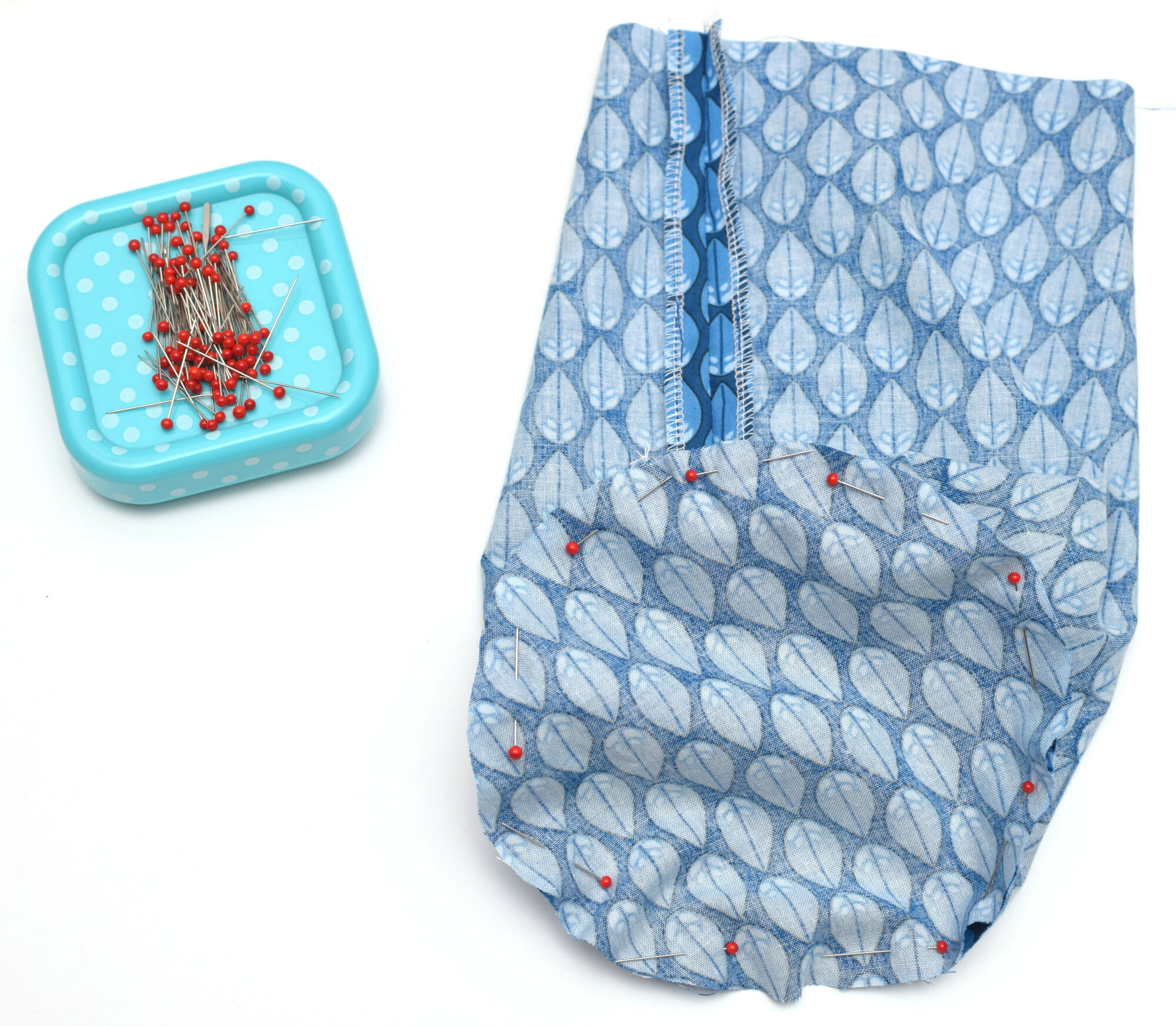 Then finish the seam with a serger or pinking shears.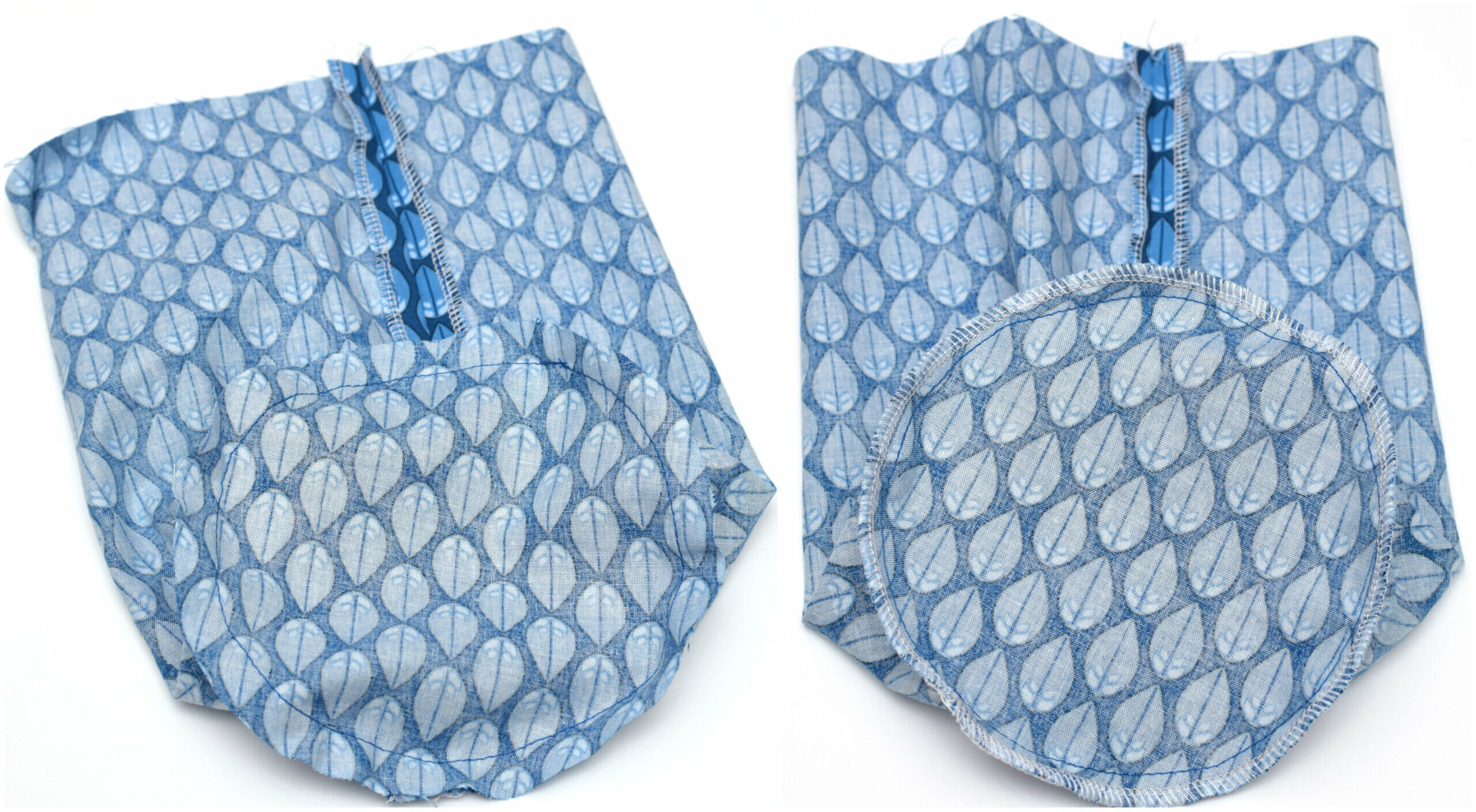 TIP:
Sewing a curve is not hard if you think of the curve as a number of small straight stitches. It's useful to adjust the stitch length to 2.00 or 2.5 mm so you can sew more slowly.
Every third or fourth stitch or so, you have to lift the presser foot and pivot the fabric slightly before putting the foot back down as you sew. This helps you guide the needle around the curve. If you've never sewed around a curve, here's a useful Youtube tutorial that can help you.
Step 6
Serge the top edge of the drawstring bag. Then turn it over 2 inches, and check on the right side of the bag to make sure the opening is in the right place.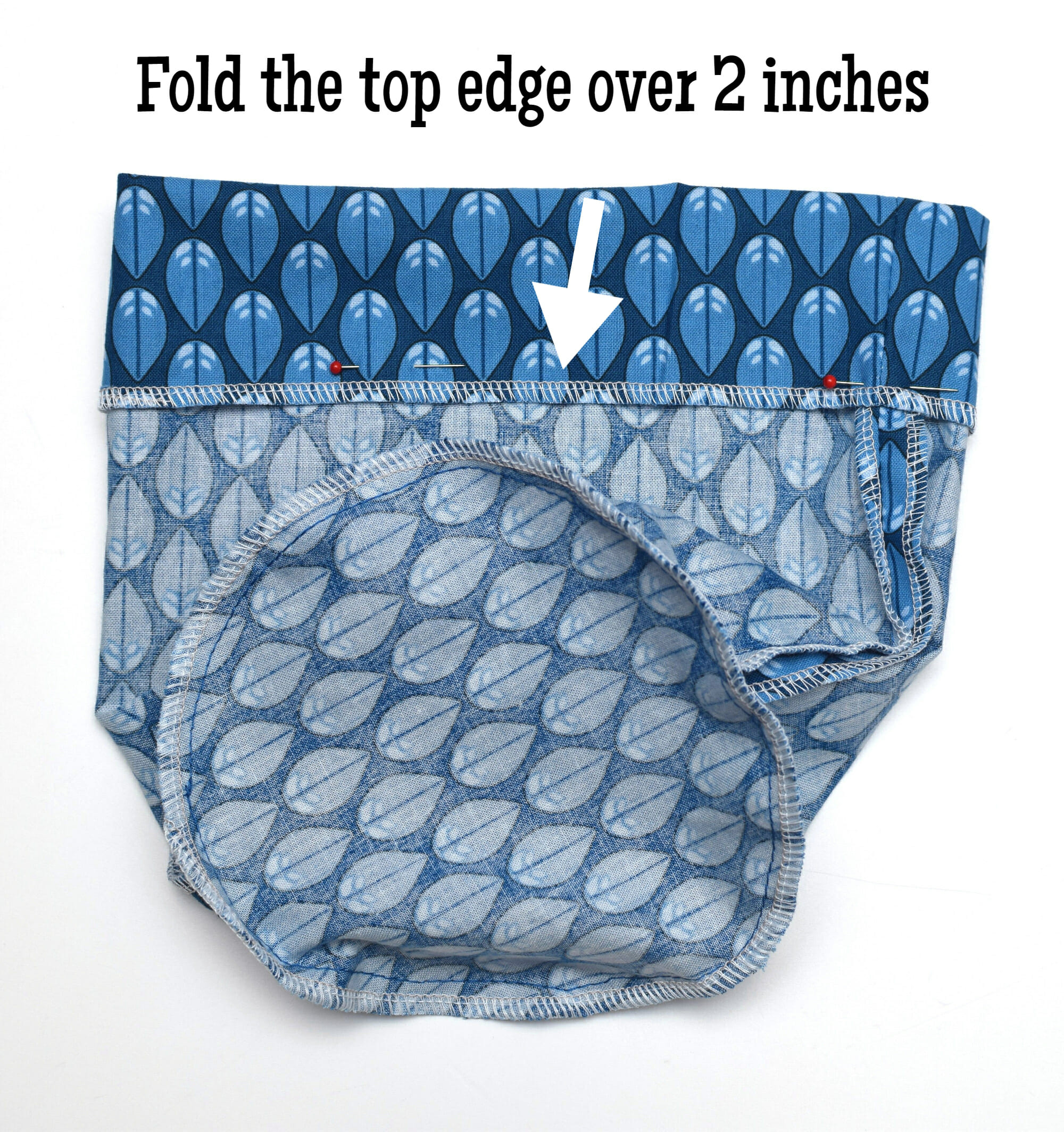 Now let's create the drawstring channel. We aim for two lines of stitching parallel to the folded edge, one above and one below the small opening.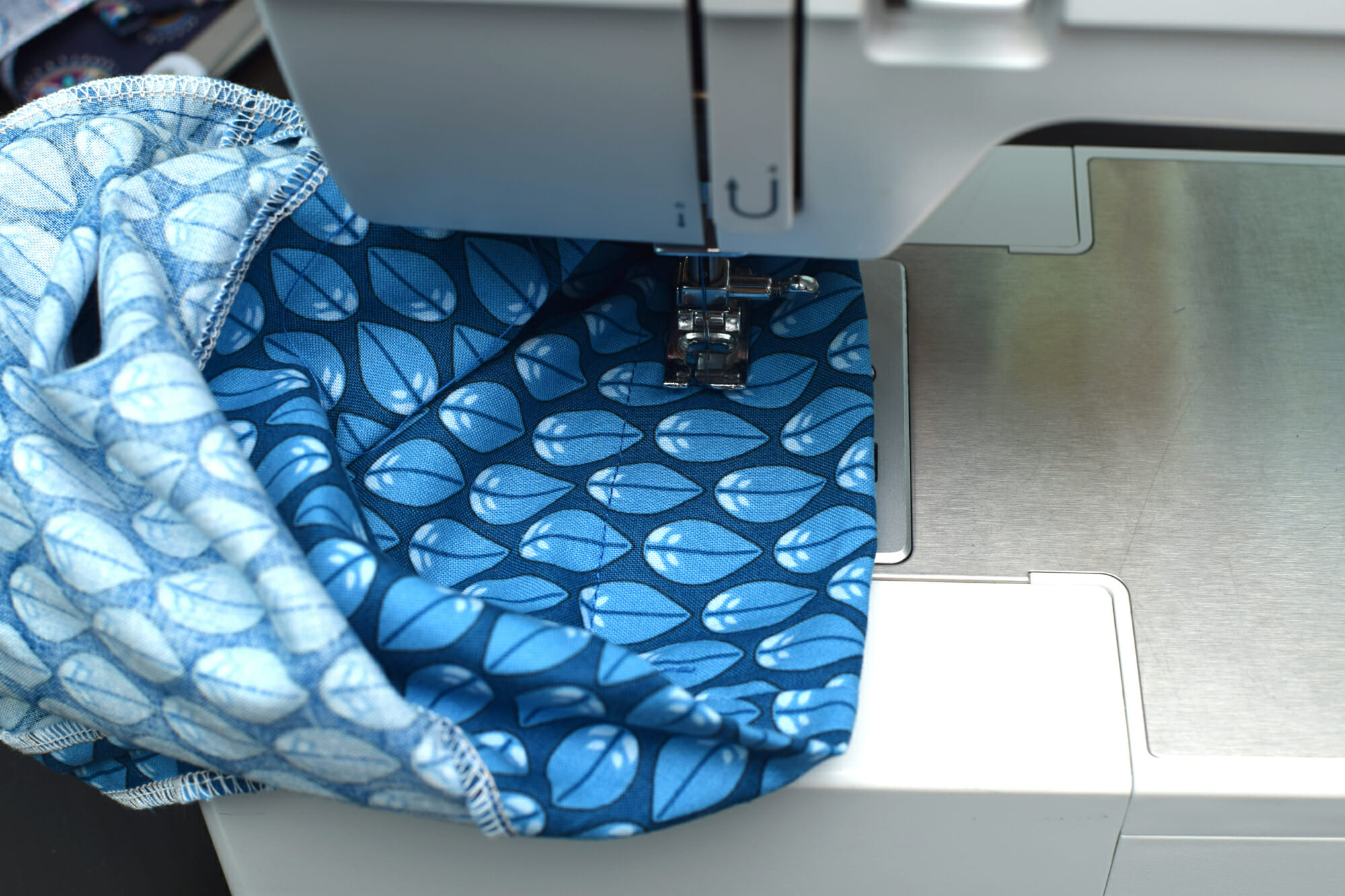 The distance between the rows should depend on how thick your drawstring cord is. For a thin cord, a 1/2 inch spacing works just fine, but for wider cords, you might want to go up to 1 inch.
Step 7
Attach a safety pin to the end of one cord and insert it through all the way around. Tie the two ends together into a knot.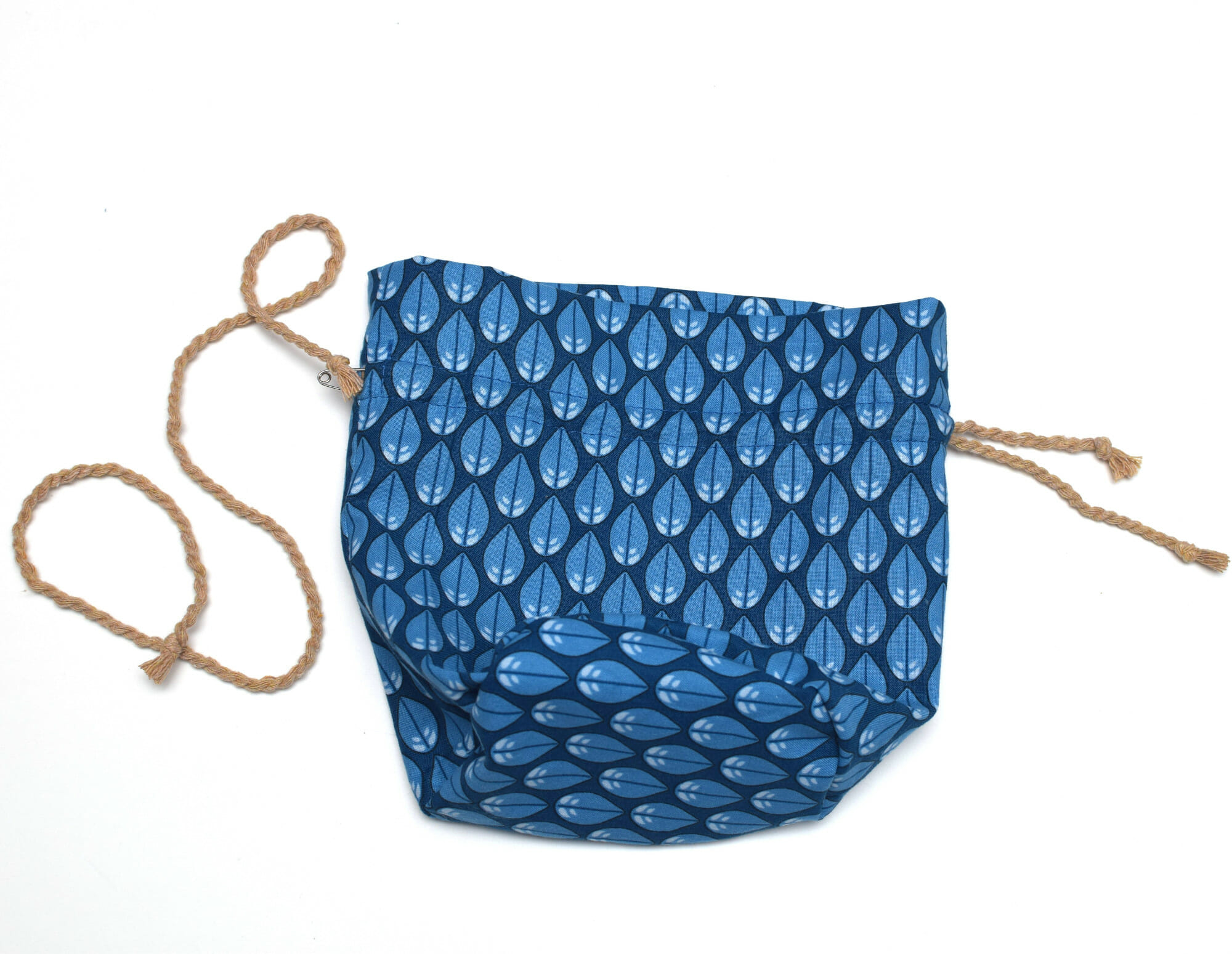 Then, insert the other piece of cord from the opposite side. Having two strings is awesome – that's what cinches the bag's top closed when pulled.
And your round bottom drawstring bag is ready to be filled with whatever you like!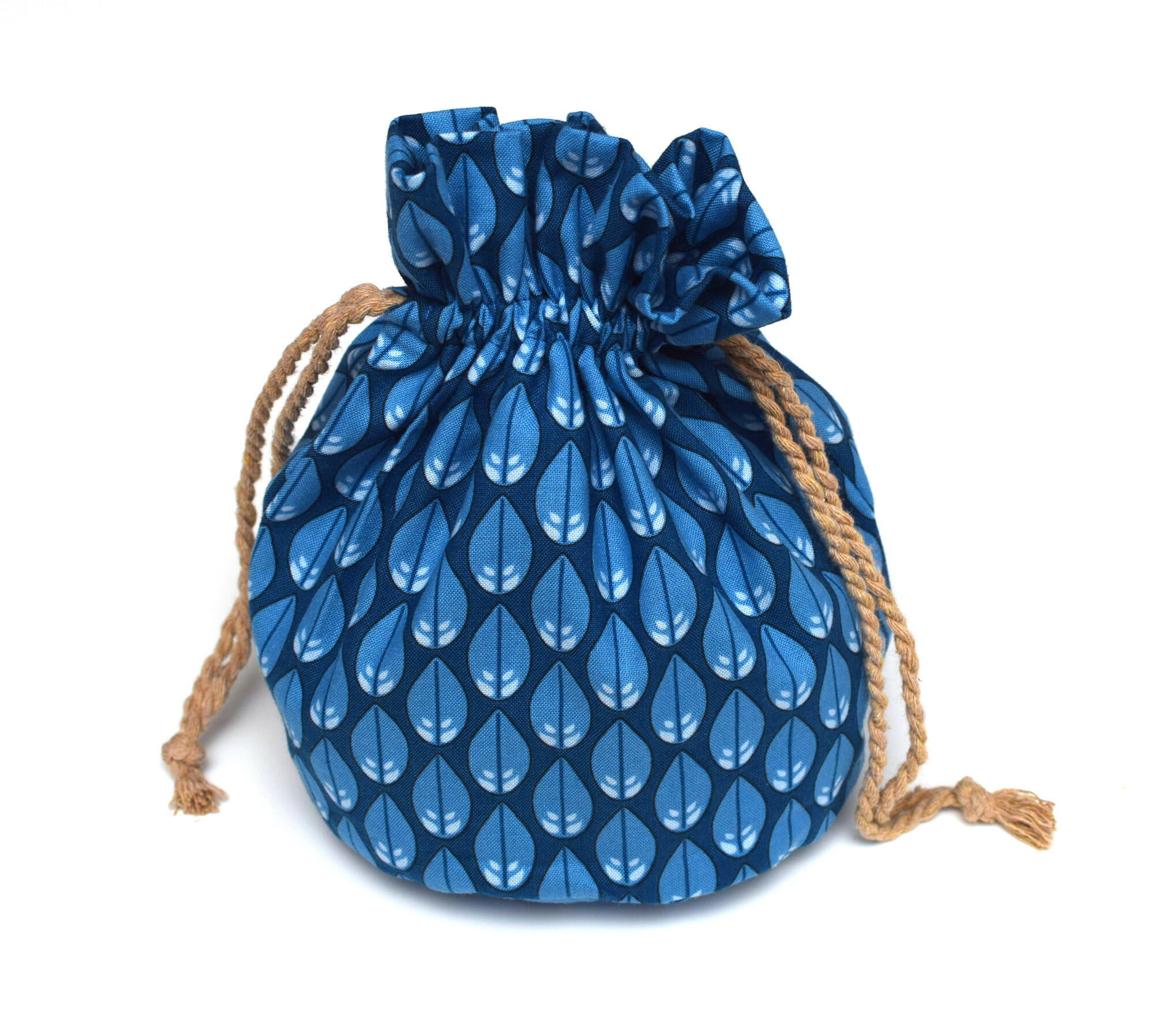 I'm in love with this cute drawstring bag that stands on its own like a champ! It really makes me want to sew some more.