Here's a collection of 10+ free sewing patterns and tutorials for making face masks with size options for toddlers, kids, and teens. These are probably the best patterns for making your own DIY cloth masks that are available right now.
The US Centers for Disease Control and Prevention (CDC) and the World Health Organization (WHO) recommend using masks to reduce the spread of COVID-19. In a matter of months, the face masks have become part of the new normal.
Related: 10+ free face mask sewing patterns and tutorials / 15+ of the best sewing kits for kids
Kids face masks – a must-have item during the COVID-19 pandemic
The efficacy of cloth masks is generally lower than that of medical masks and respirators, but they have some advantages. Cotton masks are less irritating to the skin than medical-style masks, they are reusable, provide a bit more comfort when the mask is secured behind the ears, and can be made in a variety of prints and colors.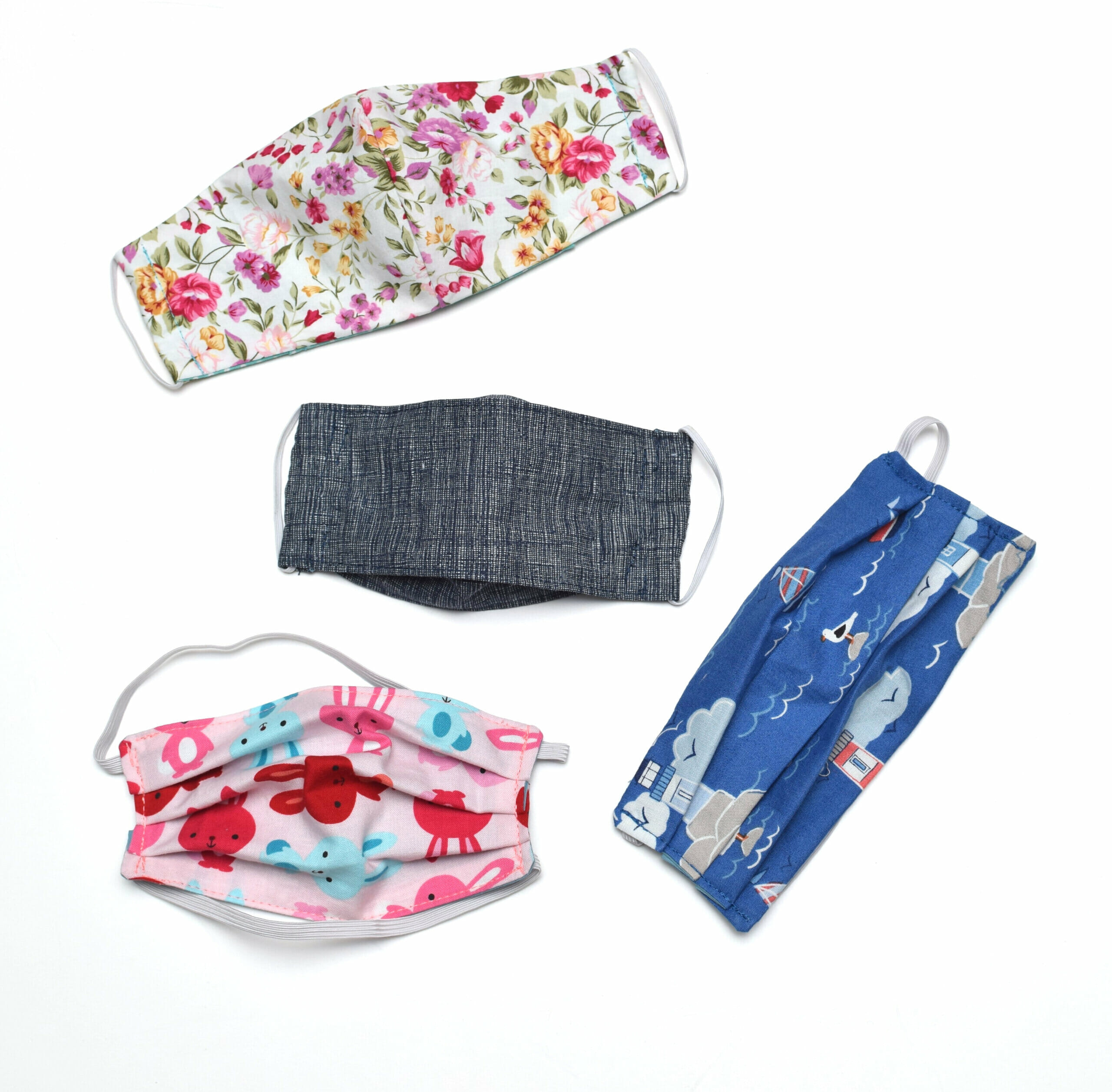 My older kids actually love wearing masks, even more so if those coverings are colorful and cute. My 3 years old toddler is not used yet to wearing masks, but we're working on that.
I recently batch sewed face masks as I have 1 preschooler and 2 school-age kids. The school begins less than a month from now, and I want to help them get accustomed to wearing masks.
They have to practice keeping on their masks, and also keeping hands off their little faces. During the next weeks, we'll make sure they learn how to put on and take the masks off correctly.
The most effective mask would be the one that is comfortable enough to be worn properly, as frequently readjusting the mask can lead to cross-contamination.
I wanted them to have choices, so I tried three different patterns from this list that appealed to me – the Made Everyday mask, the Olson face mask pattern offered by Sew Can She, and the See Kate Sew pattern.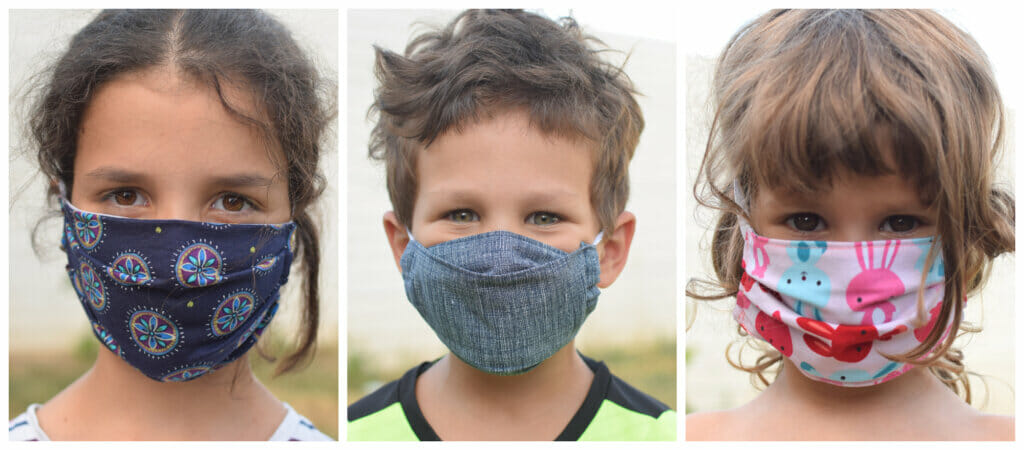 Tried and true free kids face masks sewing patterns
All of them are easy sewing projects that can be done in 15-30 minutes, depending on your experience.
The Made Everyday mask is the most straightforward. There you have two fabric rectangles, you make some pleats, add ties or elastic, and that's it.
The Olson pattern is a bit more complex, as you have to cut and sew together six small pieces of fabric. But once you get the hang of it (it's only a matter of minutes), everything works out smoothly.
I find the See Kate Sew origami-style pattern very interesting – it was truly a pleasure to make those masks. The kids loved them too.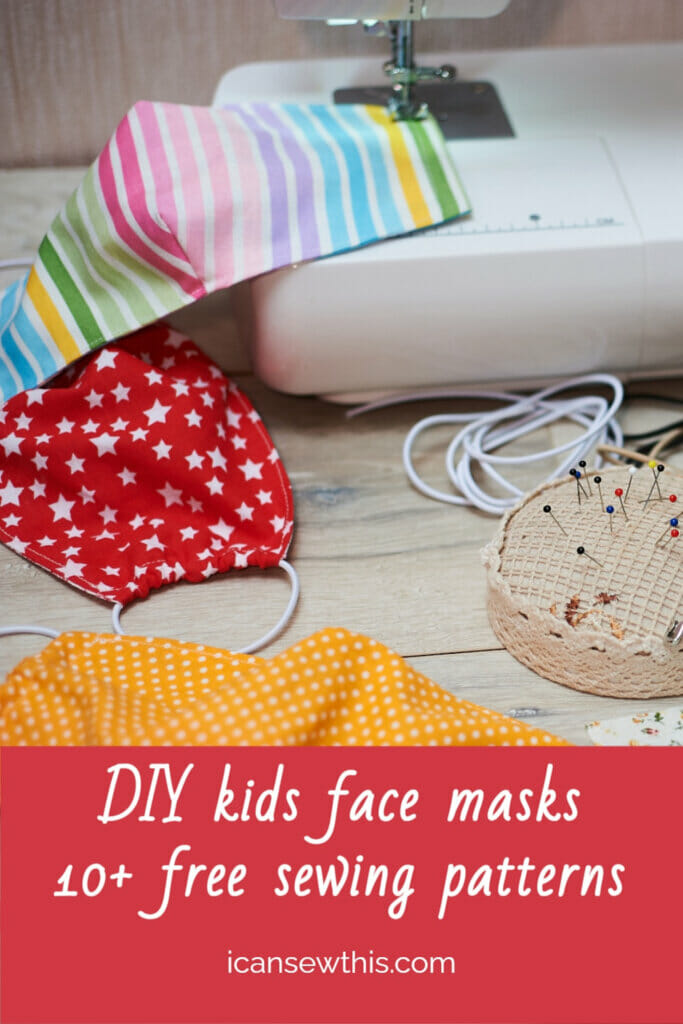 All the masks fit well, are comfortable, and the kids actually want to wear them.
Face mask making supplies
This is everything you need to start making fabric face masks:
If you're new to sewing, you're going to need basic supplies like:
So, if you too are looking for kids face mask patterns, take a look at this collection. Most of these cloth face coverings have options for an inner layer with a filter pocket or an adjustable nose wire.
1. 3D Mask template from See Kate Sew
This 3D mask pattern looks very fun and comfortable, and the flat front is a great place to show off some beautiful fabric. The pattern comes in five sizes for kids and adults.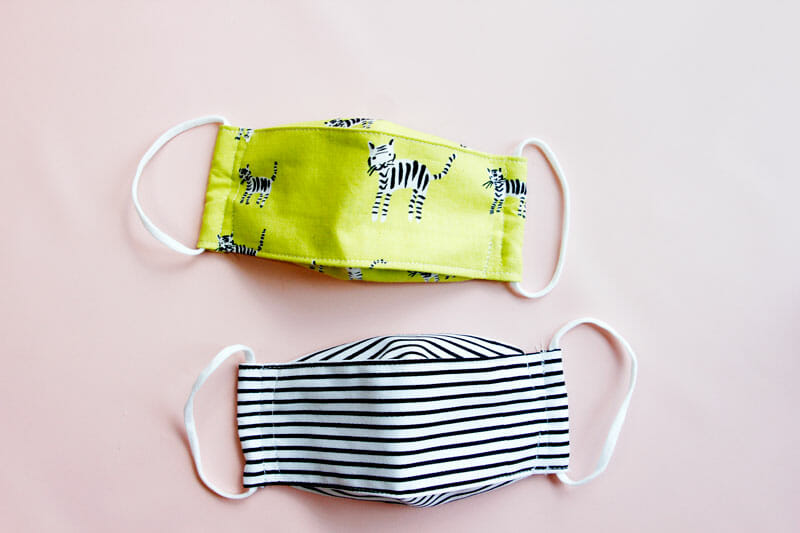 2. Easy face mask pattern with darts
This pattern features one dart at the top and two darts at the bottom.
Or you can use this simple pattern to make a kids face mask – you only need to add two darts.
3. Free face mask pattern from Made Everyday
These simple masks go behind the head with elastic or fabric ties and are very comfy. Easy and fast to sew. There are 4 sizes – toddler, 5-8 years, 9-13 years, and 14-adult.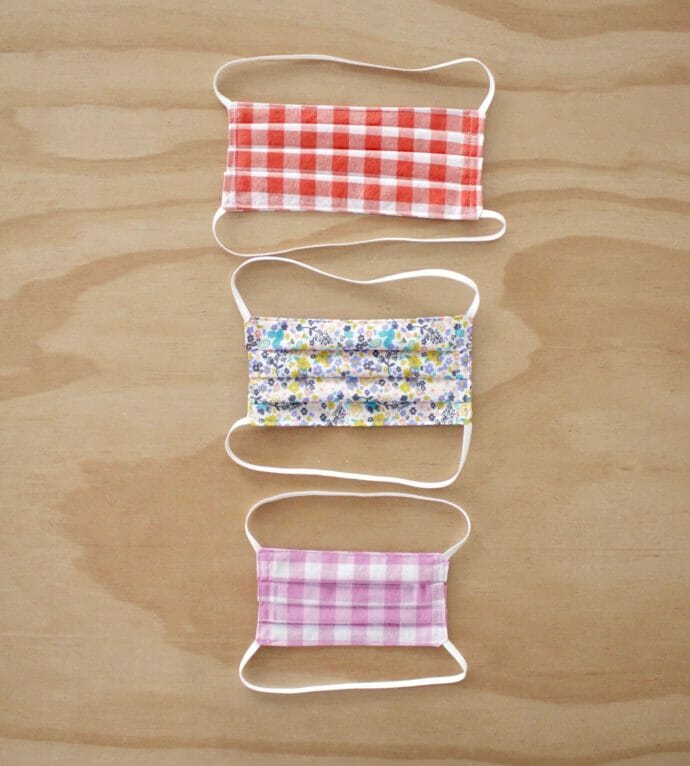 4. Face mask for kids with filter pocket & nose support – free pattern from Daisy Multifacetica
5. Free face mask pattern for kids from Heather Handmade
This cool face mask features both ear loops and a neck band. I find it quite smart and interesting! The ear loops keep the mask up in the right place, and the neck band is made with cotton spandex and has a velcro closure. The pattern comes in sizes 3-6 years and 7-10 years.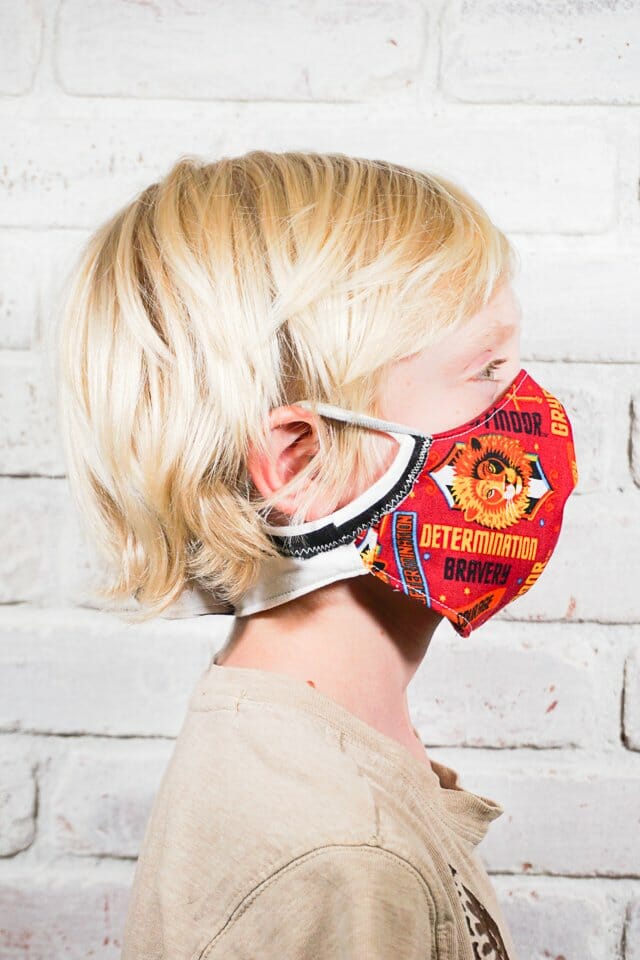 6. The Olson face mask pattern in child sizes from Sew Can She
The Olson Mask Pattern was designed by medical professionals and is one of the best patterns available for homemade face masks. Caroline from Sew Can She re-sized the pattern to make kids face masks in two different sizes: small for ages 2-5 and large for ages 6-10.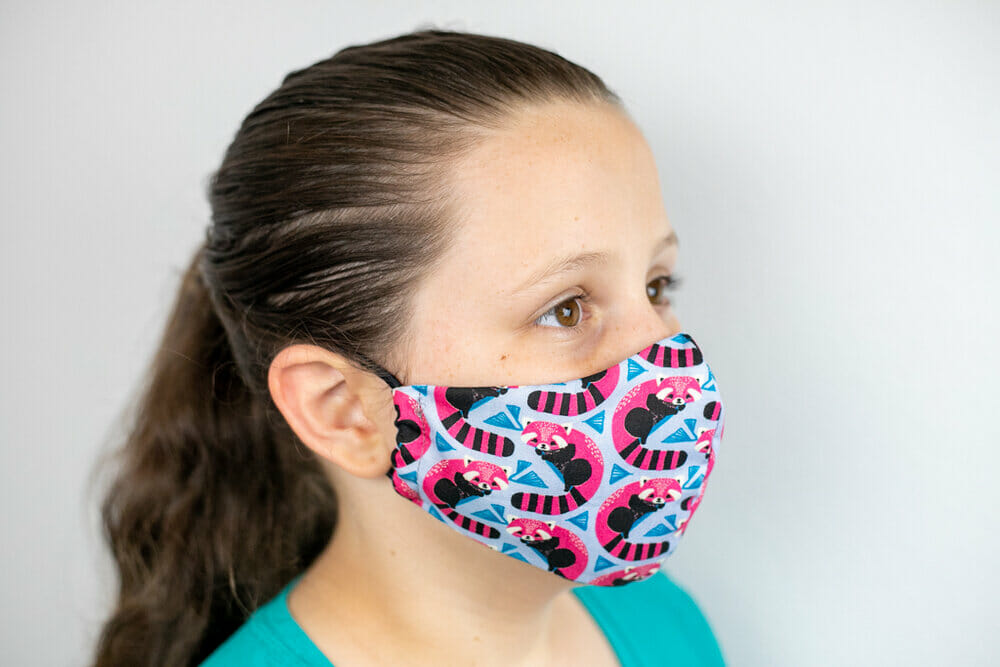 7. Easy kids face mask from Billie Marie
8. Pleated face mask pattern with ties or elastic from Sarah Maker
This DIY face mask pattern comes in two sizes for kids – small and large. The pleated face mask can be made with either elastic ear loops or fabric ties, with or without an optional interior filter pocket. There are also instructions for inserting nose wire to create a better fitting mask.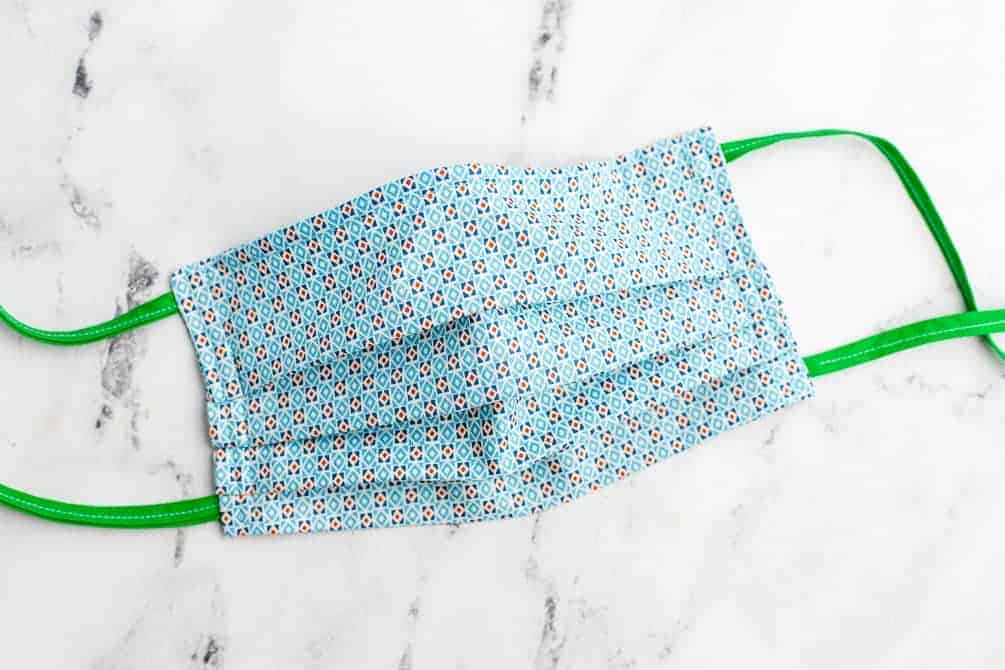 9. 3D Face mask free pattern from Sweet Red Poppy
If you want to make a cool and comfortable face mask with filter pocket, nose bridge, and ties, this one here is an interesting option. The pattern is available in 7 different sizes – toddler, child, preteen, teen, adult, large adult, and XL adult.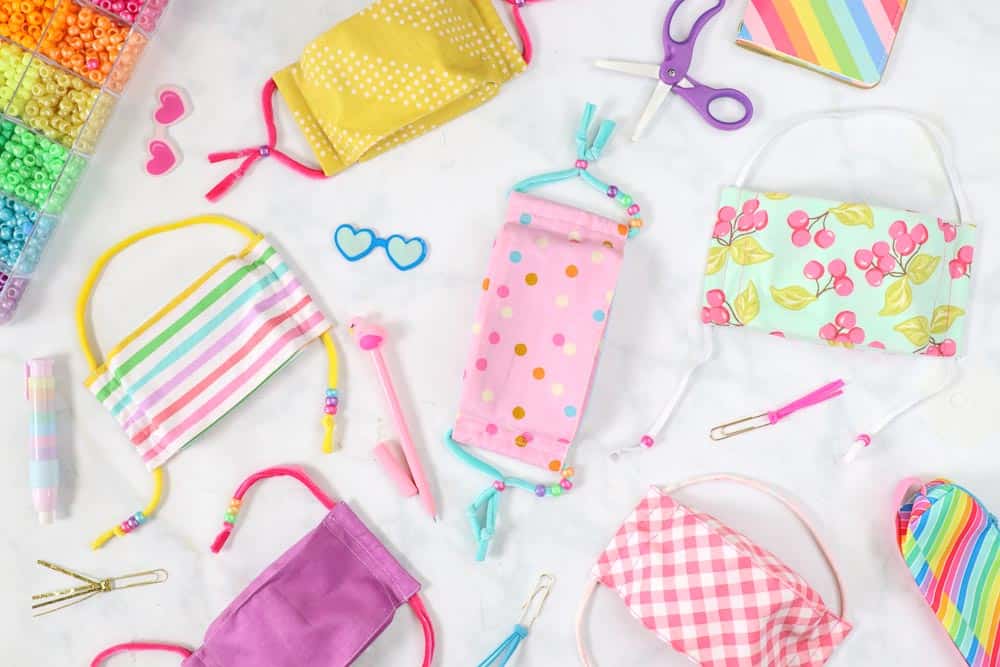 This is a written and video tutorial that teaches you to actually build an individual pattern for a face of any size. Then it shows you how you can decorate the face mask so that children enjoy wearing it. Pretty cool, right?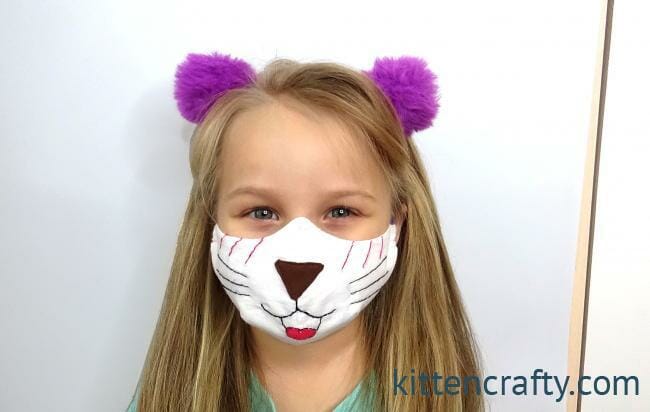 This patterns seems well fitting and comfortable. It features two styles – the mask can be secured over the ear or behind the head.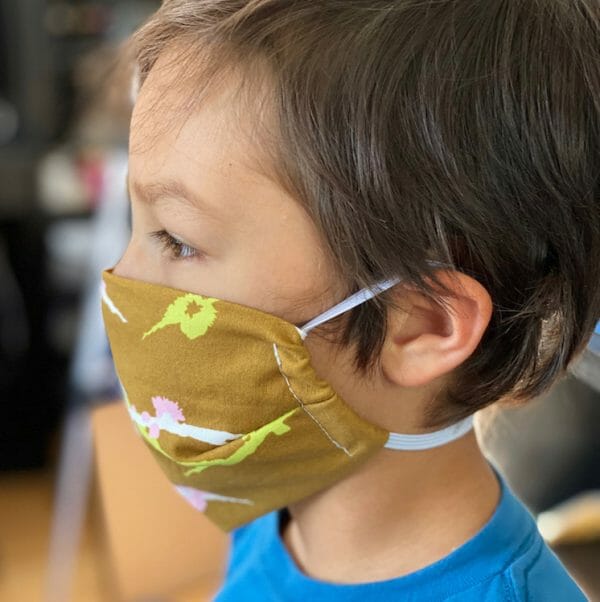 12. 3D Face mask with filter pocket kids size
13. Kids face mask template from Hello Sewing
Making this face mask seems easy and quick. You can use either elastic or t-shirt ties to secure the mask. If you want the closest fit, there are instructions on how to add a nose wire. The pattern comes in three sizes: toddler, big child, and teen.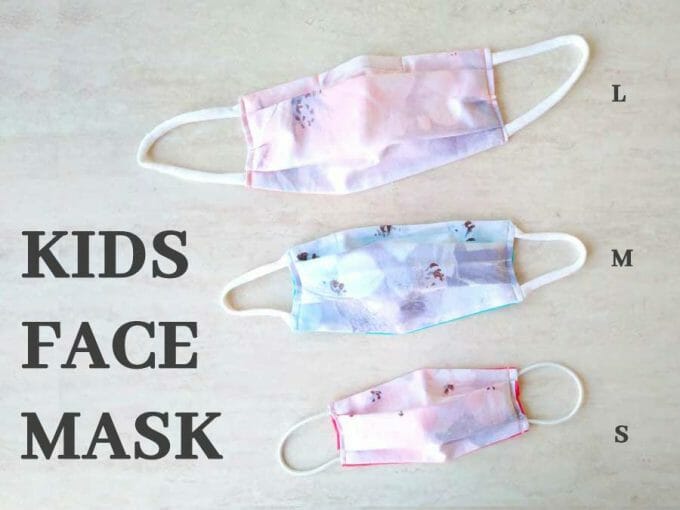 Let's keep in touch! You can find me on Facebook, Instagram, and Pinterest.