The wearing of face masks became mandatory in many public spaces across the world, to help prevent the coronavirus spreading. As a result, face masks became a daily essential for 2020. Here are the best free sewing patterns for making your own face masks at home.
Wearing face masks can prevent further spread of coronavirus
The US Centers for Disease Control and Prevention and the World Health Organization that people wear masks in public settings to protect against and limit the spread of COVID-19.
Recent studies show that asymptomatic people can transmit the virus to others in their proximity, by speaking, coughing and sneezing. And there's also the possibility of presymptomatic transmission. That means the transmission of SARS-CoV-2 from an infected person (source patient) to a secondary patient, before the source patient develops any symptoms.
Below you will find awesome resources – free patterns and tutorials – for how to make masks for your family, friends, and community.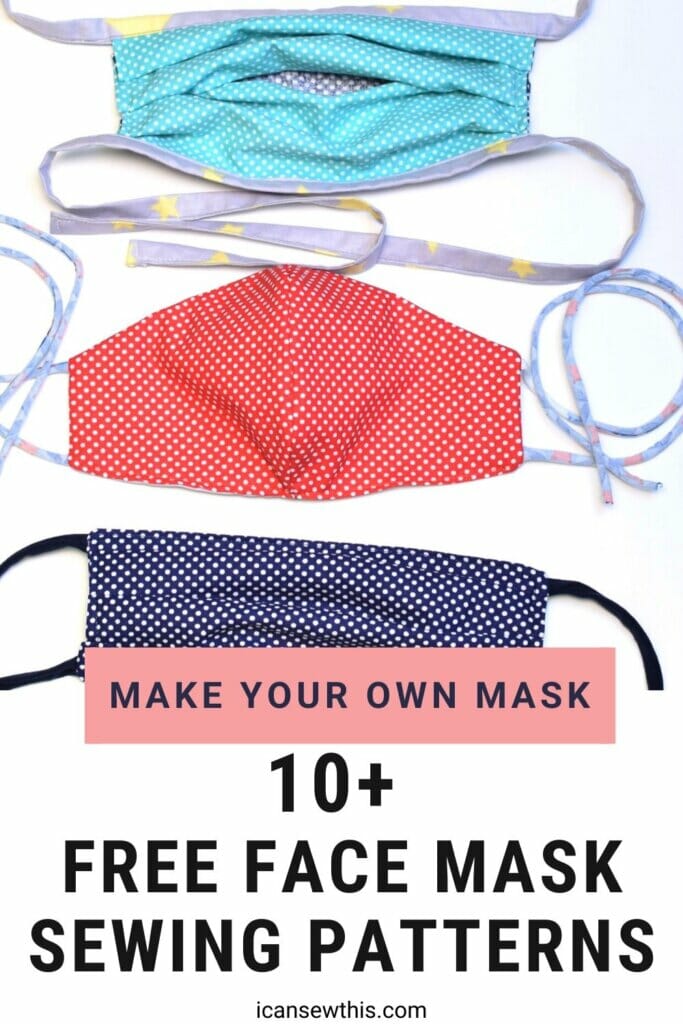 Does a homemade face mask really protect you?
The fabric masks are not a substitute for N95 masks, but they still provide some protection against Covid-19. Even more so if you use them in combination with social distancing and proper hand hygiene.
Fabric face masks may give a false sense of security, as some officials warned. They only help reduce the potential exposure to the virus to some extent.
A 2013 study suggests that while you should consider a homemade mask as a last resort to prevent transmission of infections via the droplet route, it would be better than no protection. The study published on Research Gate examined face masks made from cotton t-shirts as an alternative to commercial face masks. Furthermore, it evaluated their capacity to block bacterial and viral aerosols.
Both surgical and DIY masks significantly reduced the number of microorganisms expelled by volunteers – and that's exactly what we needed to hear.
Similarly, in a 2008 study, the experts concluded that the use of any type of general mask (be it personal respirators, surgical masks or homemade masks) is likely to limit the infection risk on a population level.
According to CDC, fabric face masks should:
fit snugly but comfortably against the side of the face
be secured with ties or ear loops
include multiple layers of fabric
allow for breathing without restriction
be able to be laundered and machine dried without damage or change to shape
You should wash your fabric masks regularly, depending on the frequency of use. Machine-washing is enough to clean and sterilize your cloth face mask.
And you should not touch or adjust your face mask while wearing it. Never touch the outside of the mask – that area could be contaminated. A recent laboratory study found that the virus that causes COVID-19 could survive on a face mask for up to seven days.
To remove the mask, only touch the ear loops or the ties – remember, the front of the mask is possibly contaminated. Wash your hands immediately after removing it.
The best materials for making DIY face masks
The best fabric for homemade masks is a closely woven, high-thread-count 100% cotton fabric, so bed sheet material seems to be the obvious candidate.
In times like these, making DIY face masks is a great way to upcycle your old bedsheets and pillowcases.
Some other good options for making your own cloth masks are denim, percale, poplin, and sateen.
It's recommended to avoid knits, as they create holes in the fabric when they stretch. Thus, knits might not provide an effective protection against diseases transmitted by airborne droplets.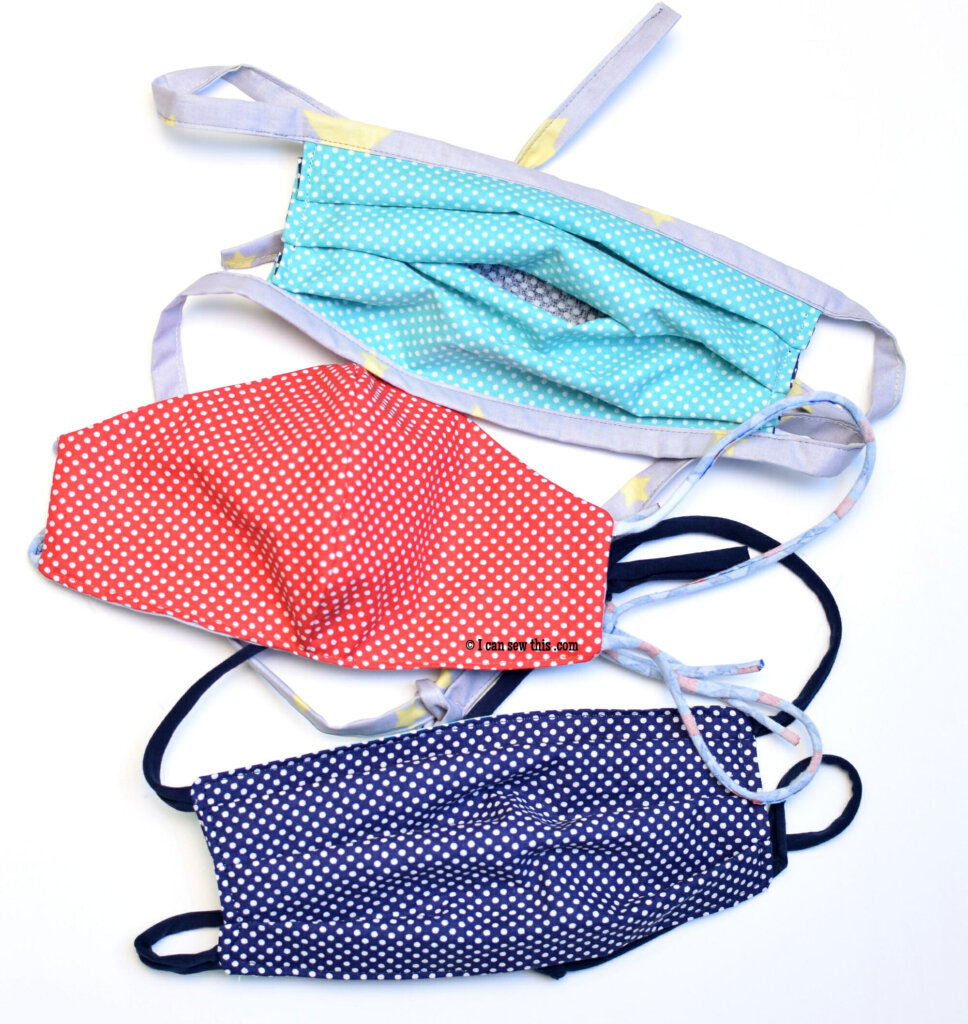 I tested three face mask patterns
For my masks, I used three different patterns that appealed to me.
The green mask is made from the See Kate Sew pattern, the navy-blue one from Made Everyday, and the red mask from Sweet Red Poppy.
For this project, I used tightly woven bedsheet cotton fabric, and fabric ties, instead of elastic. The elastic can get uncomfortable behind the ears, with prolonged wear.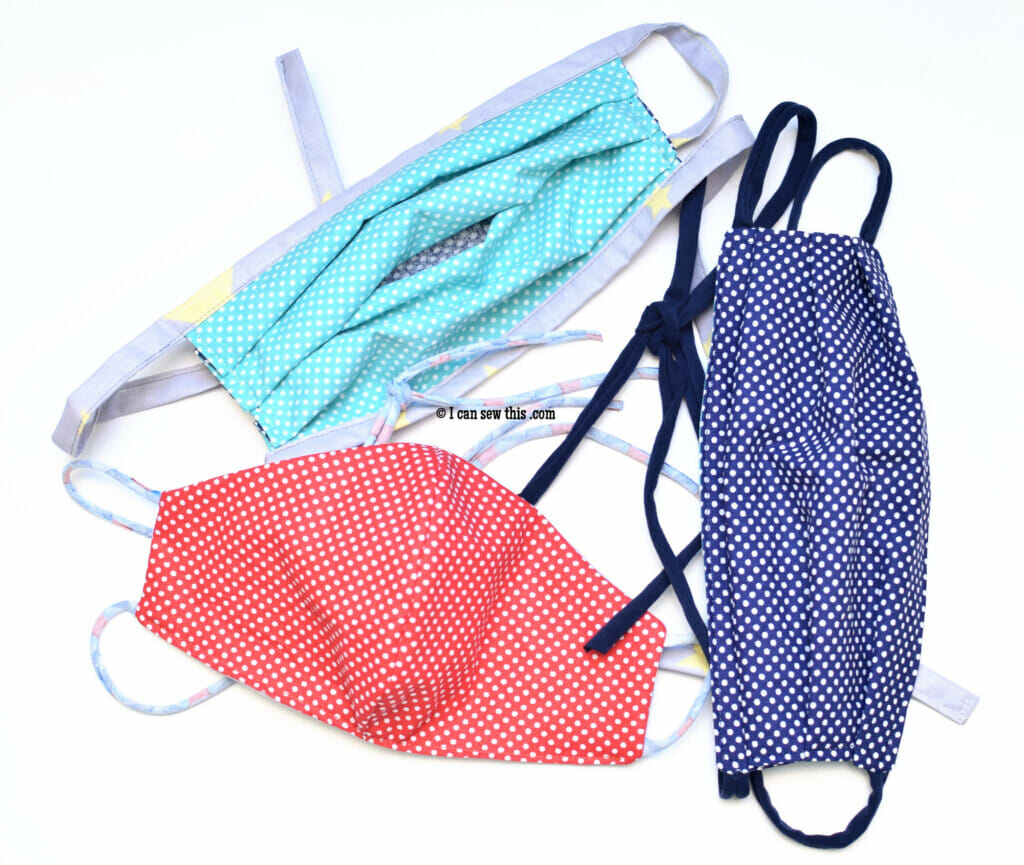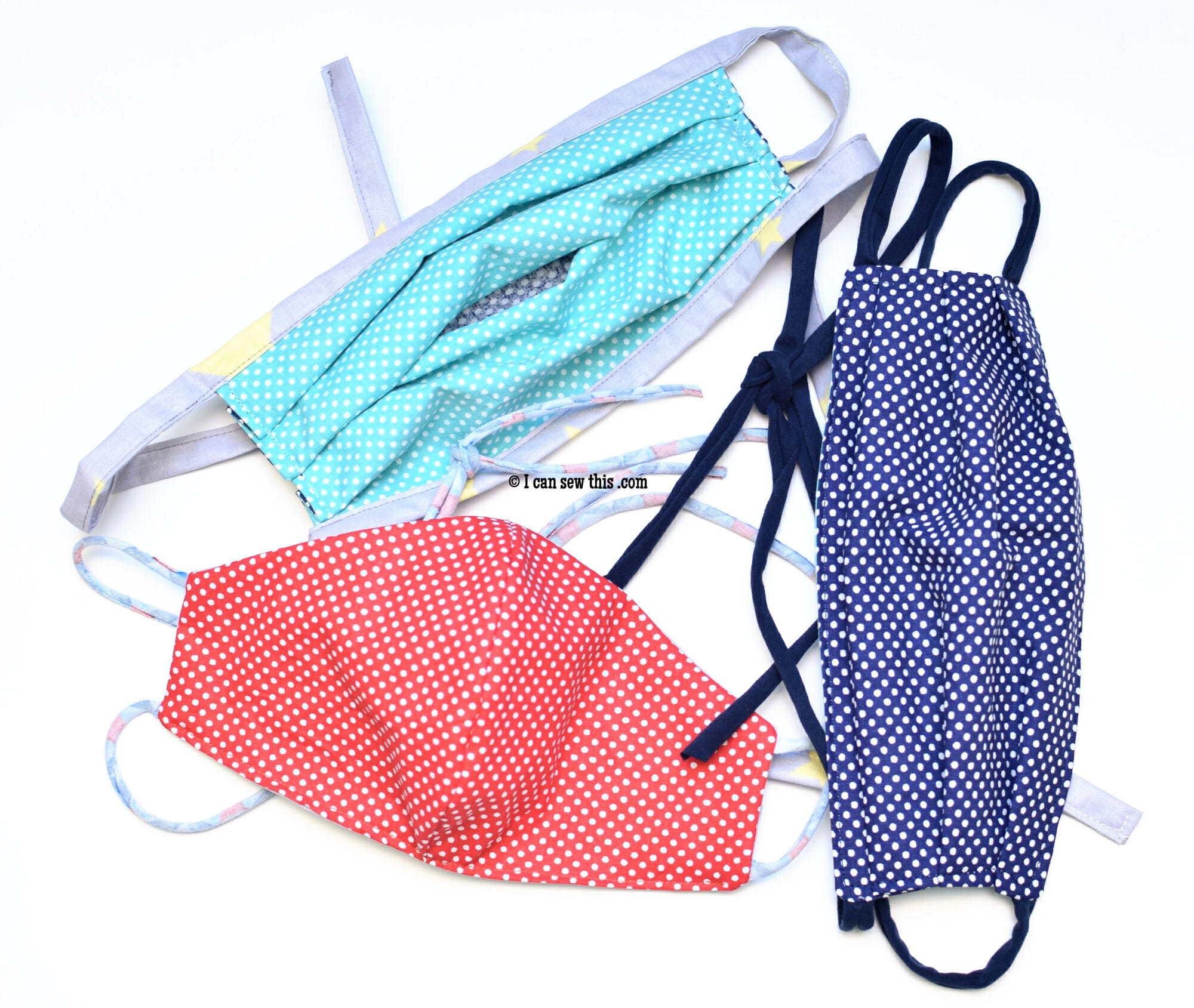 All of these face masks are easy sewing projects and have a good fit. I had to adjust the curve of the Sweet Red Poppy mask to fit my face, but I was pleased with the result. This pattern takes just a few pieces of fabric and very little time to complete. The mask is kind of lightweight – but I like that – and is easy to wear.
It's completely different from the See Kate Sew mask – that one is composed of three cotton layers and has a sturdy feel to it. I have a feeling that you may find this mask uncomfortable to wear during summer days. It can get hot under the mask. But three or four layers offer better protection than two layers – an important point made in a study published in The New York Times.
The Made Everyday pattern provides a simple, good, and reliable face mask.
What can you use as a middle layer filter for your DIY face mask?
Many people use as a middle layer filter for their face masks materials like kitchen paper towels, kleenex, coffee filters, and even inserts of vacuum cleaner bags.
Also, this meltblown, non-woven cloth is the material that is used in professional masks and seems a pretty good choice.
Face masks making supplies
This is everything you need to start making fabric face masks:
If you're new to sewing, you're going to need basic supplies like:
Here are more than 10 free sewing patterns and tutorials for making your own face masks with size options for kids, teens and adults.
---
3D Face Mask | Best Fit- Comfortable And Beautiful Face Mask. PDF Pattern from Thuy Phan
The free Olson Mask PDF pattern, designed by medical professionals – download here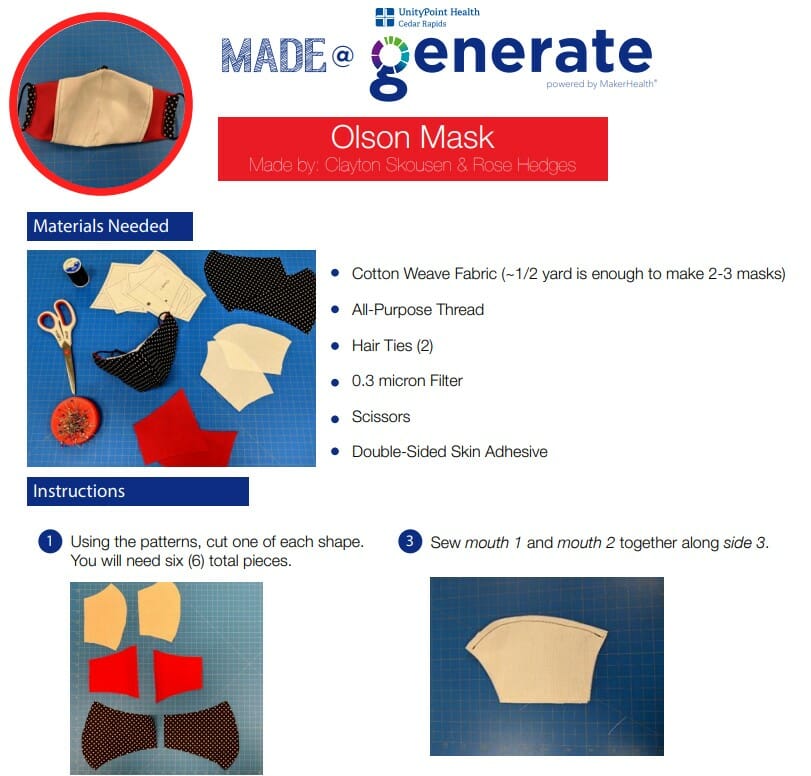 New design – a face mask that won't fog glasses. A very quick & easy 3D face mask sewing tutorial from Mia
Fabric face mask pattern with ties or elastic from Made Everyday (adult and child size)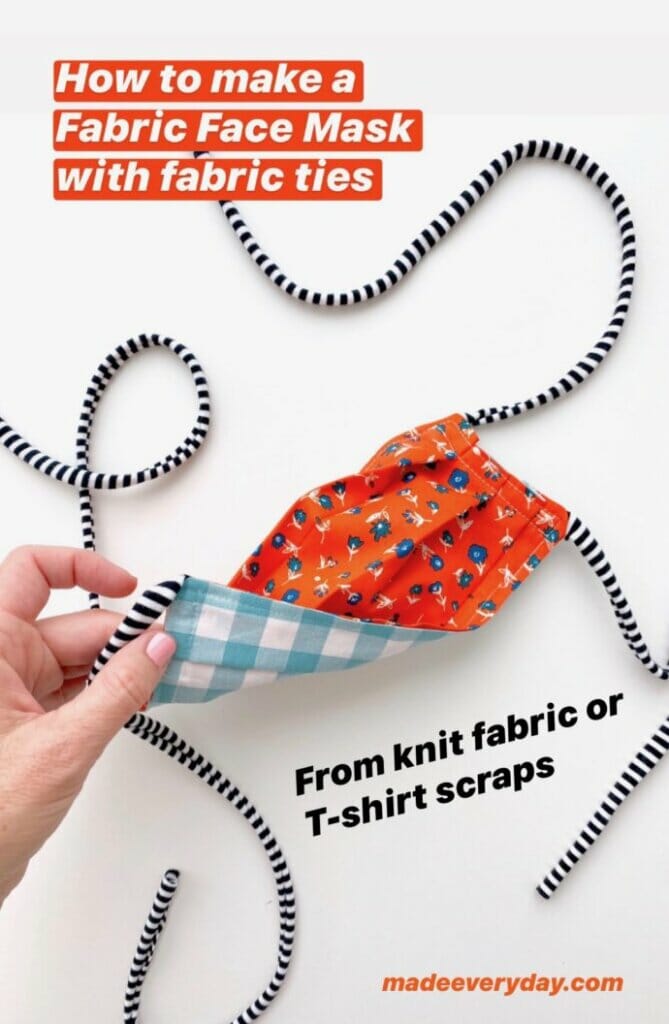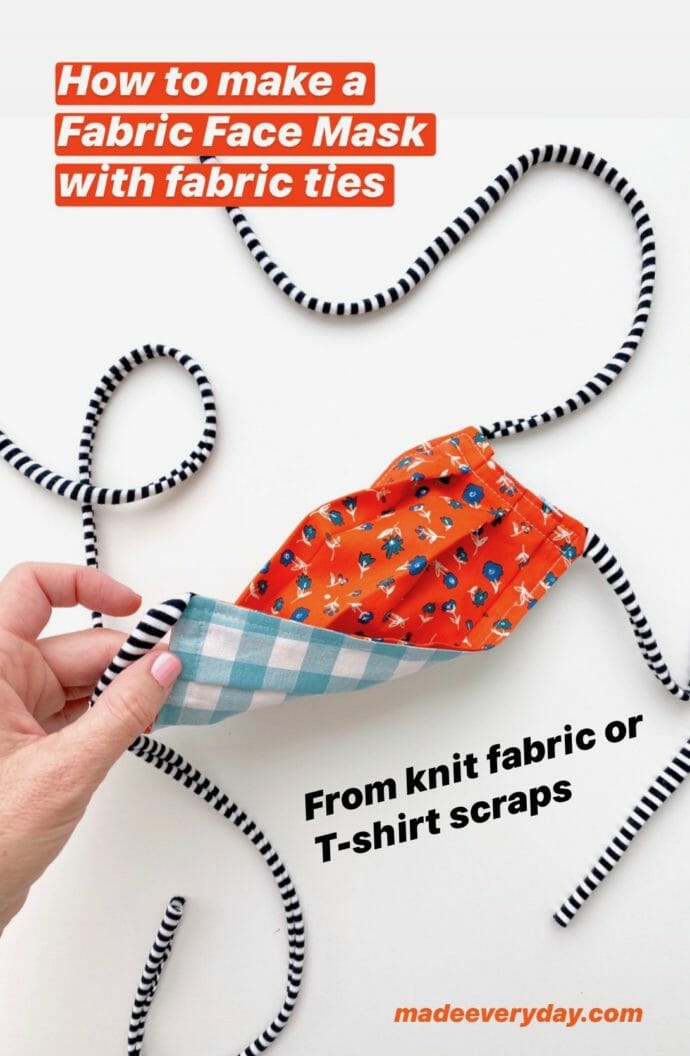 Face mask with filter pocket and no elastic from See Kate Sew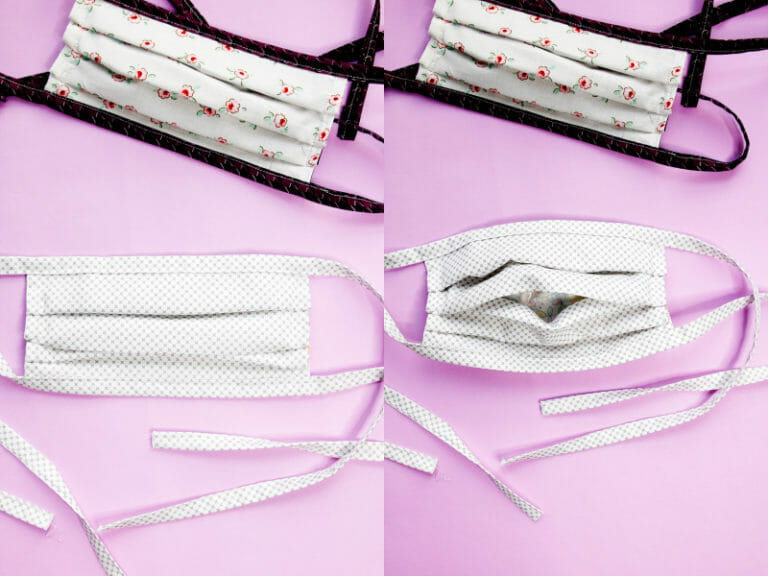 Fitted fabric mask with bias tape or elastic and a flexible nose wire from Sweet Red Poppy. Sizes included – toddler, child, teen, adult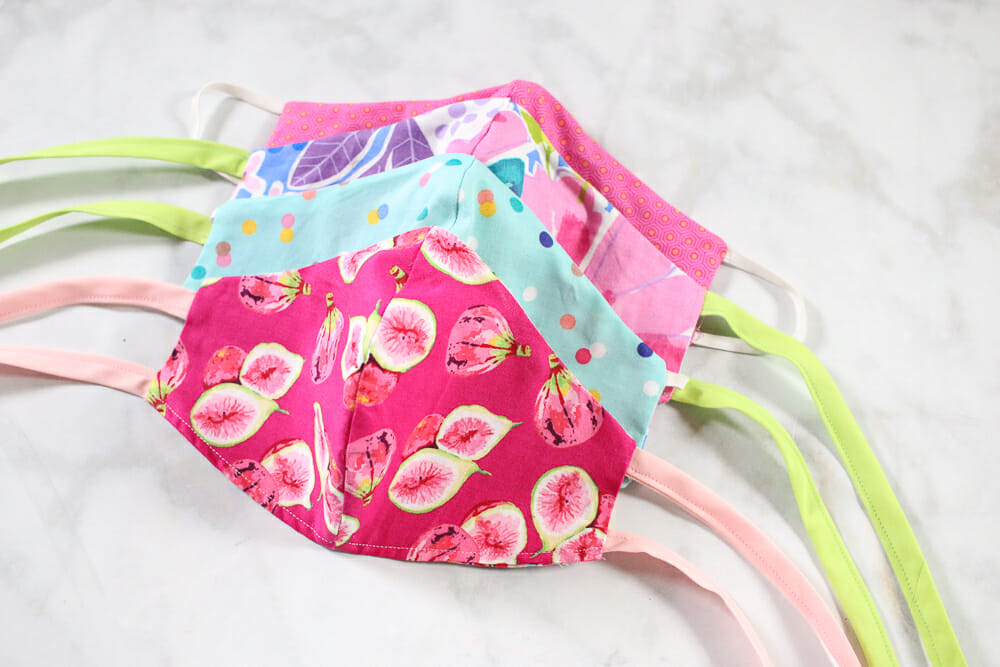 Fitted fabric face mask with filter pocket and nose support from Daisy Multifacetica
Versatile face mask pattern and tutorial from The Crafty Quilter (one size only)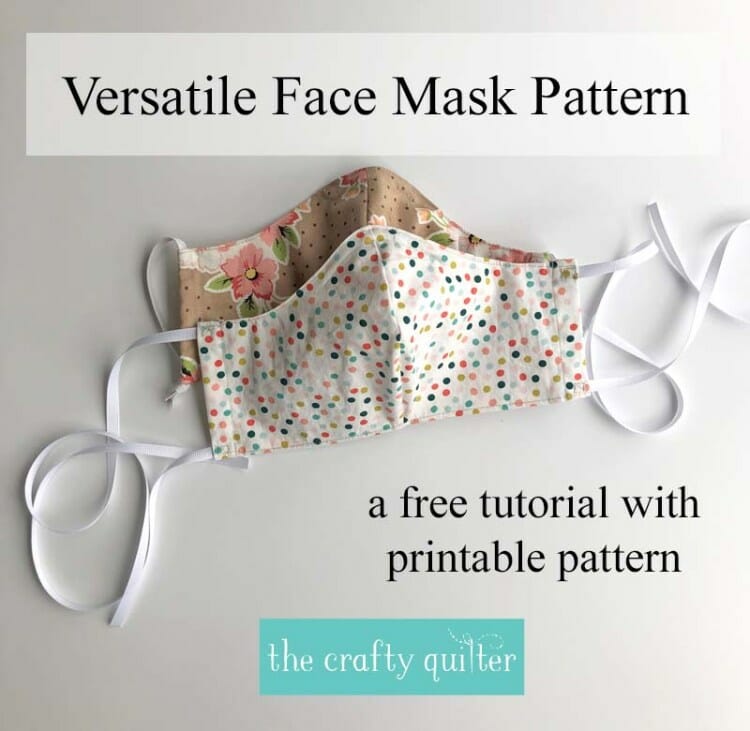 Fabric mask pattern for a nurse, by a nurse – from Instructables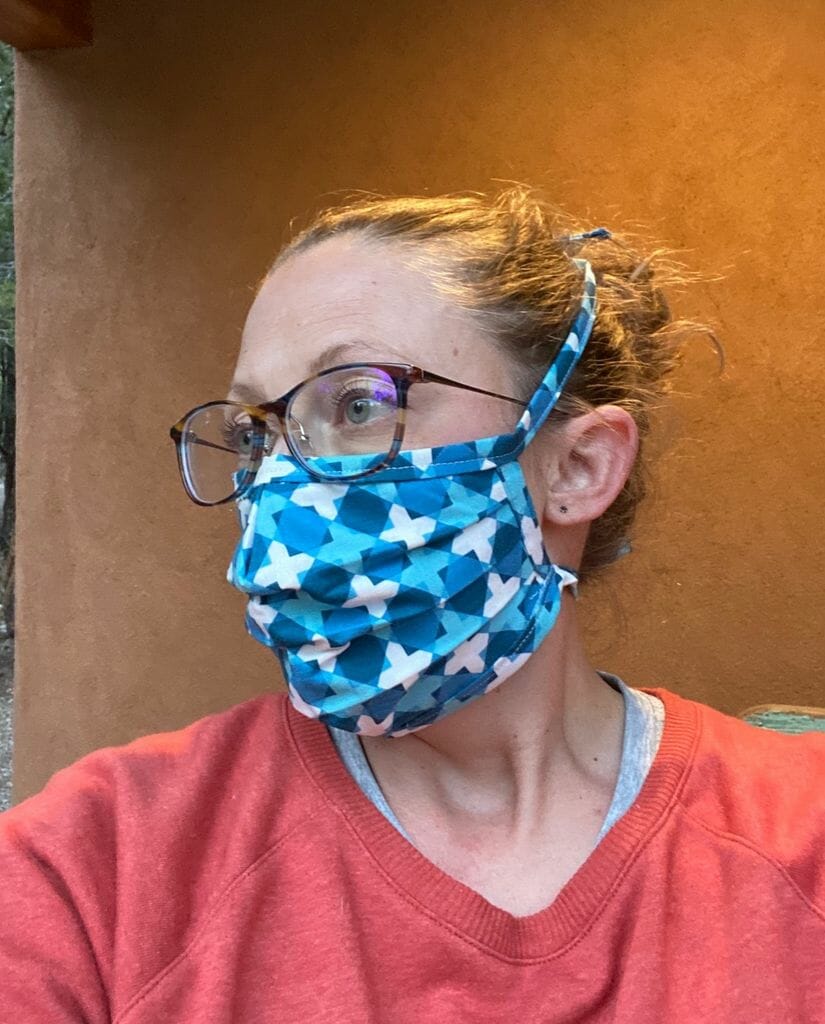 Free facial mask with filter pocket pattern from I Think Sew (sizes included S – XL)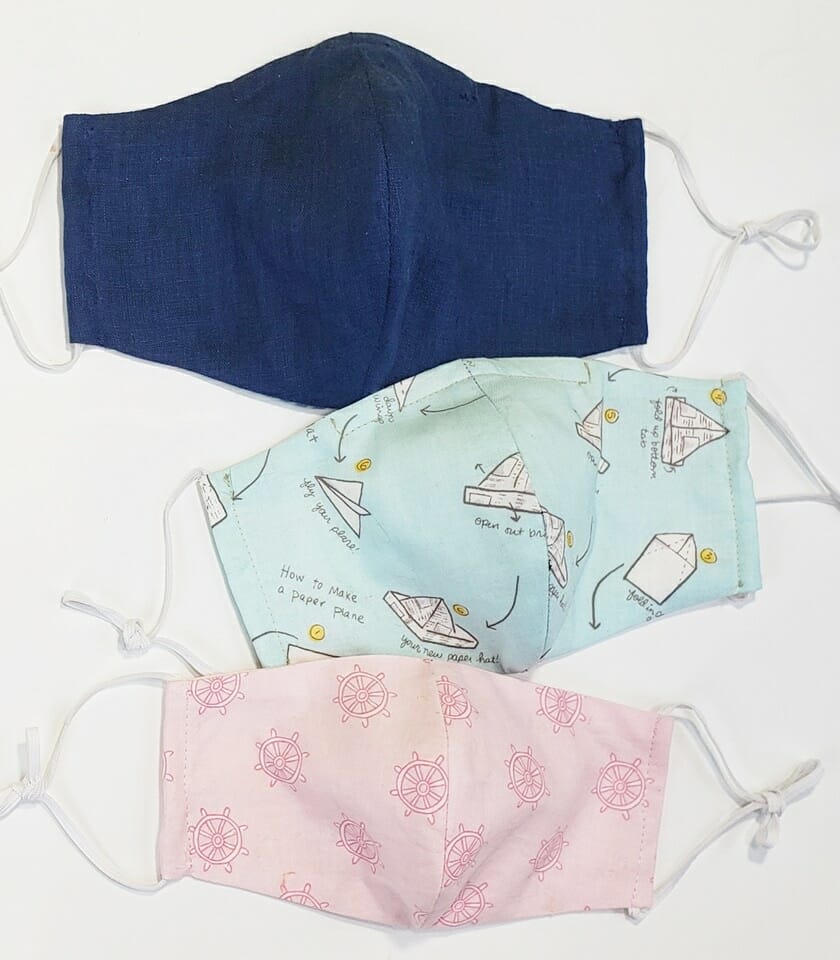 Free face mask pattern & tutorial from Craft Passion. 4 sizes included: men, women/teenager, kid 7-12, kid 3-6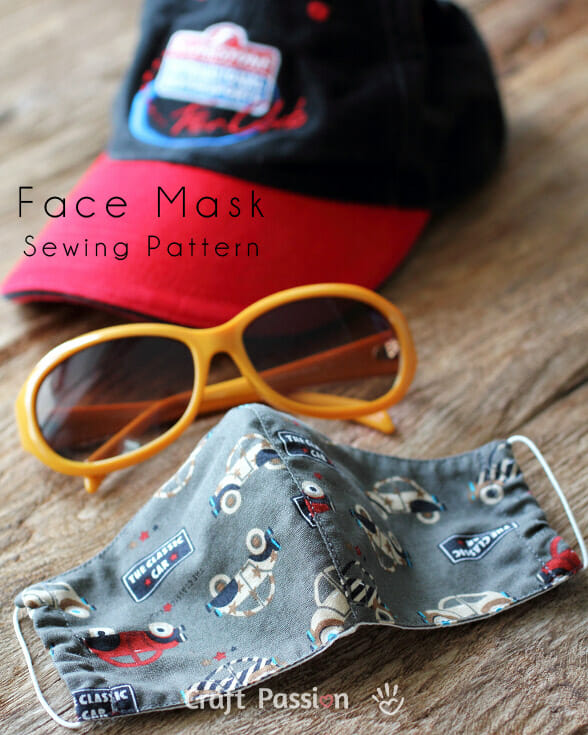 Face mask – free pattern from Sarah Maker (adult and child size)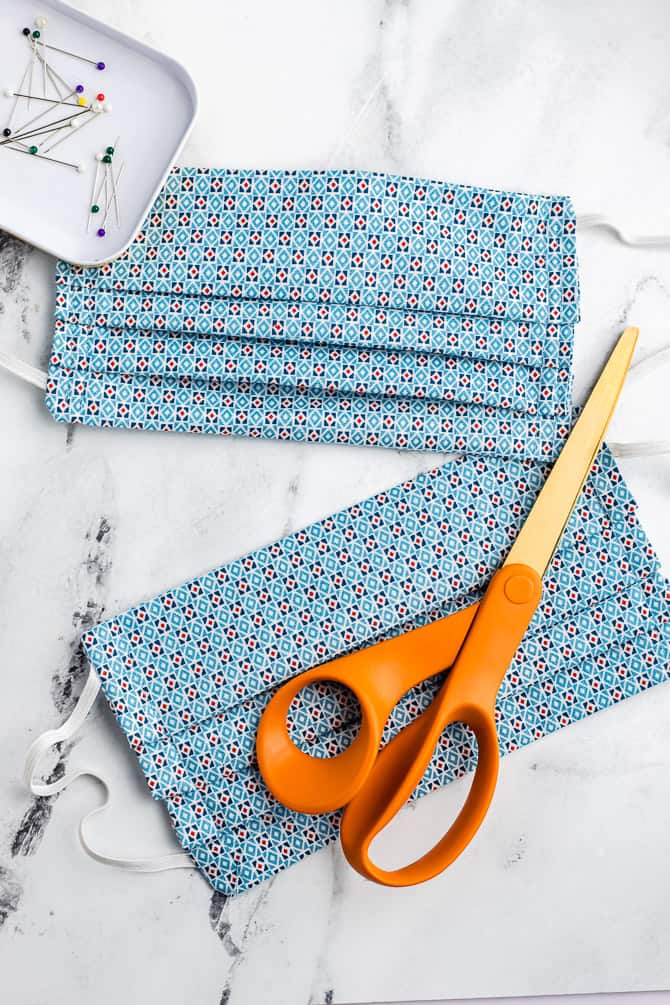 Face mask sewing pattern and tutorial from Button Counter (adult size)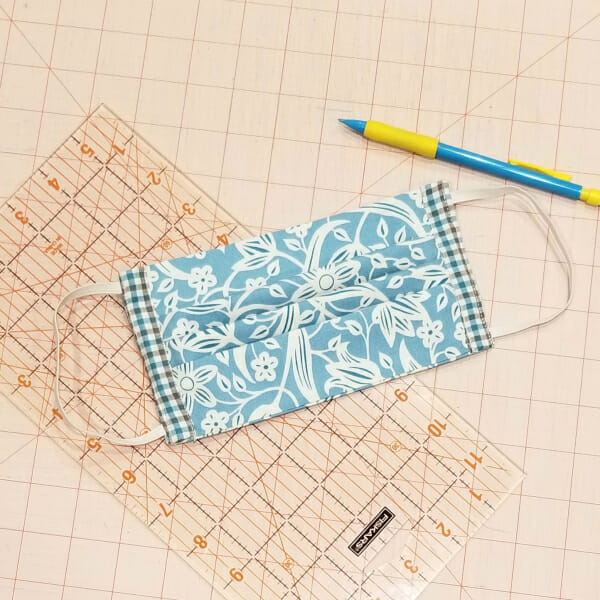 Reusable DIY cloth mask with disposable middle layer filter from DIY Mask. 5 sizes included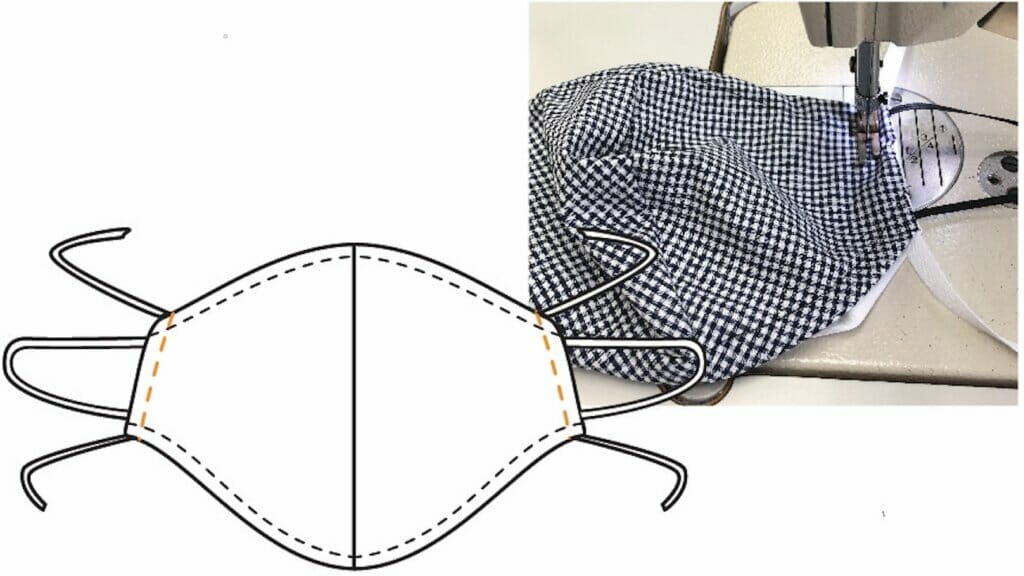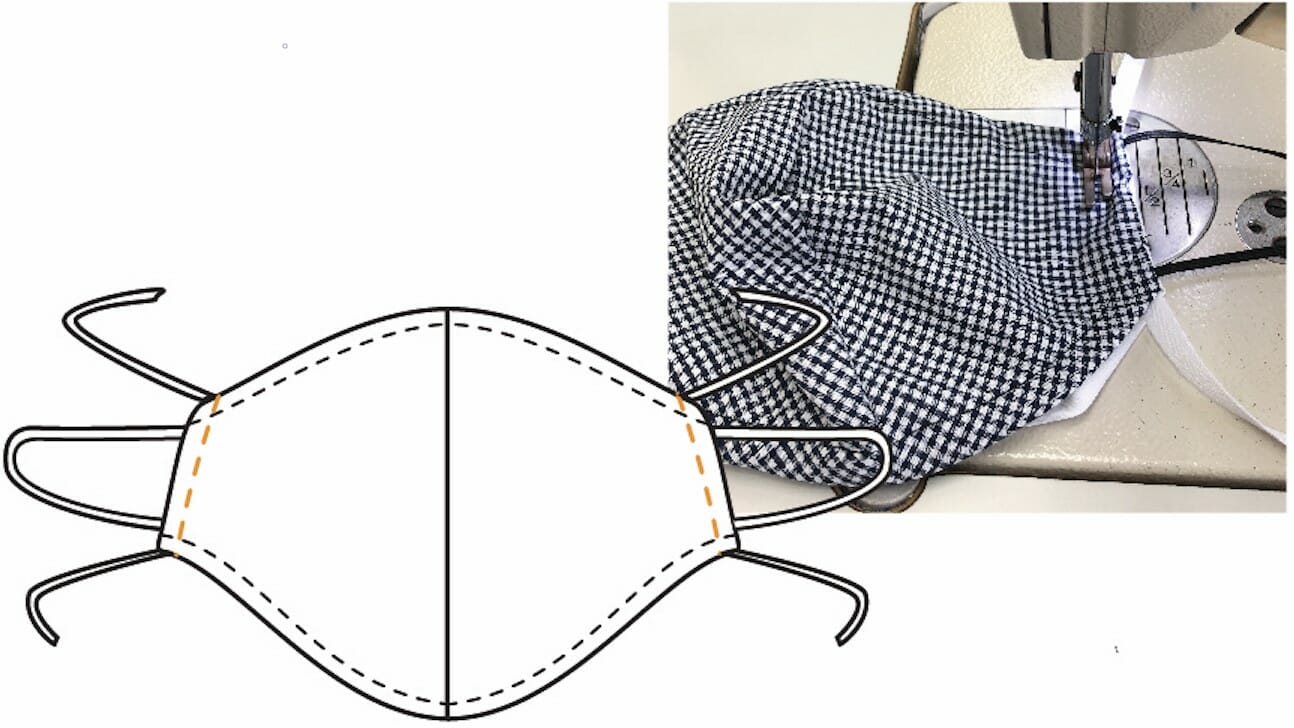 Last, but not least, there are two clear face mask sewing patterns and tutorials for the deaf and hard of hearing. Check out this pattern from Sweet Red Poppy and this one from Craft Passion.
The statement below, regarding fabric face masks, comes from The Centers for Disease Control and Prevention (CDC):
In settings where facemasks are not available, HCP might use homemade masks (e.g., bandana, scarf) for care of patients with COVID-19 as a last resort. However, homemade masks are not considered PPE, since their capability to protect HCP is unknown. Caution should be exercised when considering this option. Homemade masks should ideally be used in combination with a face shield that covers the entire front (that extends to the chin or below) and sides of the face.
For more information on how to protect yourself and others from Coronavirus Disease 2019 (COVID-19) visit cdc.gov and who.int.
Stay safe and healthy!