Check out this sewing kit selection you and your kids will love! Sewing is a relaxing activity and a fun skill to learn. Besides, it can prove handy as well, later on.
Sewing builds fine motor skills and it also helps children improve concentration, patience, resilience, and confidence. This is a great way to encourage creativity and help your kids develop lifelong skills – all while having a ton of fun!
We, adults, already know how rewarding it is to make something with your own two hands – naturally, we want our little ones to experience that feeling as well. They will be so proud of something they built themselves!
A sewing kit for kids is definitely a cool and unique gift to put on your Christmas list.
Not only you'll create memorable experiences and keep your kids' hands busy, but you'll help them move away from the TV and mobile games as well.
Here are the best sewing kits for kids of all ages.
Note 1: The best sewing kits for your kids are the ones that are easy for them to use on their own or with minimal teaching.
Note 2: All sewing kits for kids contain a small, somewhat sharp, needle, and some of them include small beads and pieces, so adult supervision is required at all times with little children.
Sewing kit for preschool kids / Montessori toy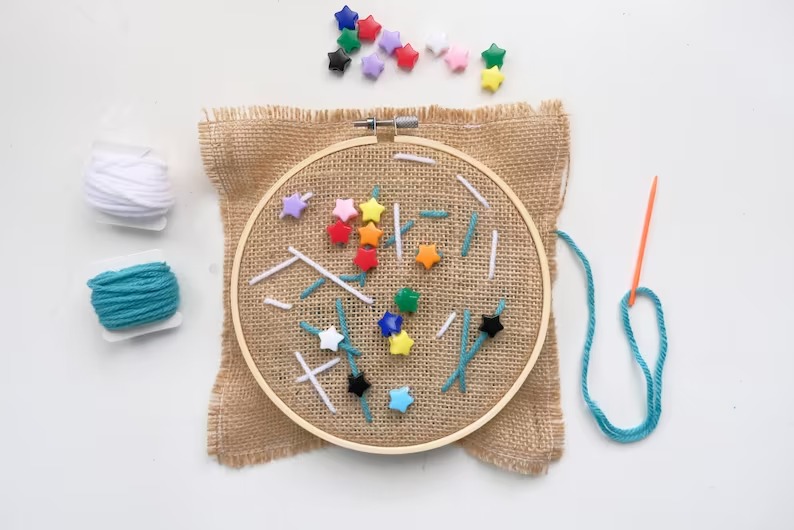 A blank slate upon which little children can play using their vivid imagination. This is a great kit to get your little one started with sewing and crafting right away. The cute star beads are a fun way to work on those fine motor skills!
Wooden sewing kit for preschool kids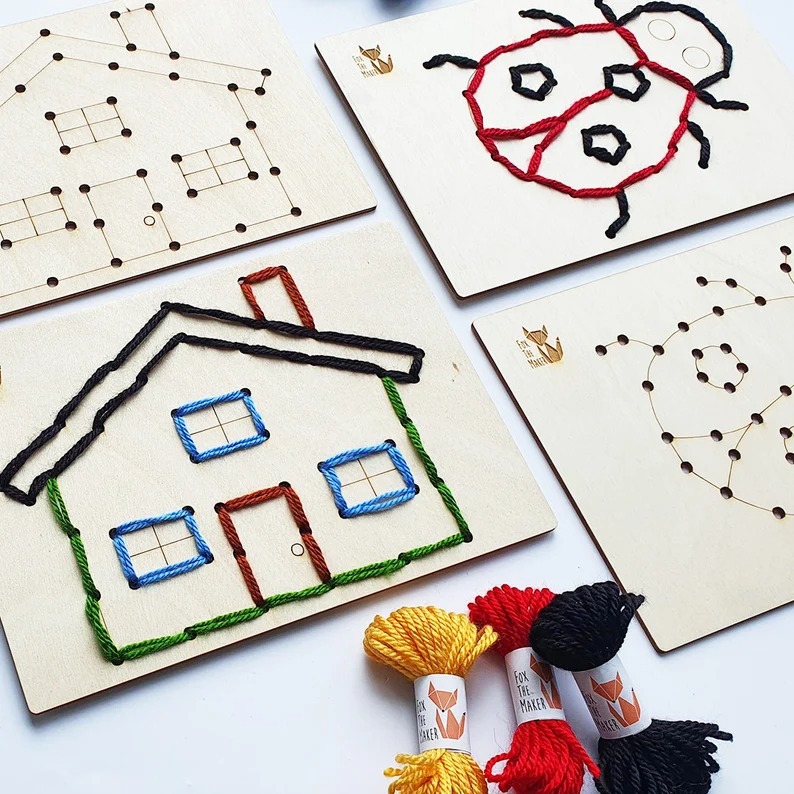 A well-crafted wooden toy with great educational value. This sewing kit for kids includes two wooden sewing cards, threads in 4 colors and a plastic needle.
Little kids' sewing kit – Montessori / Waldorf toy, ages 4+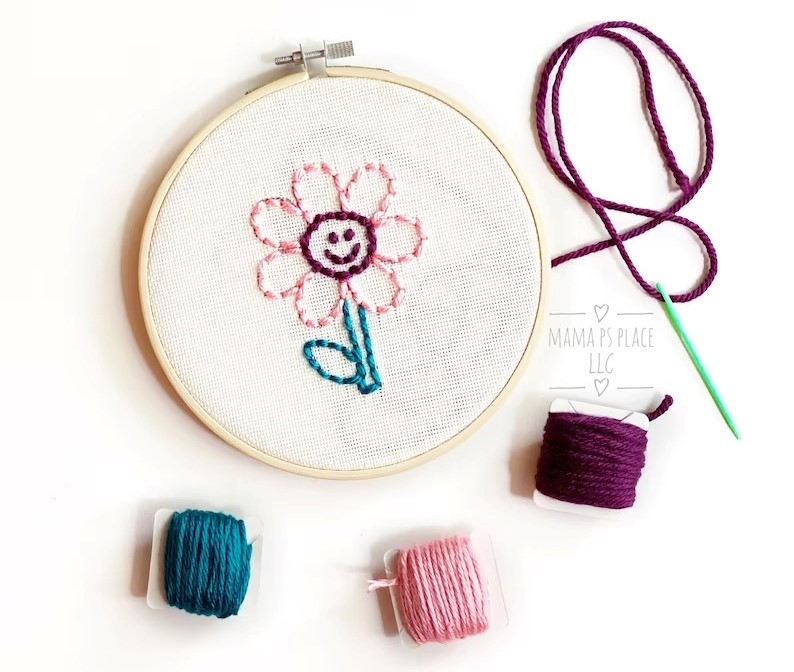 This sewing kit includes one embroidery hoop and fabric (with an image of your choice), a plastic needle, yarn thread in 3 different colors, and instructions. The finished piece can then take pride of place on the wall – imagine the joy in their eyes!
Hand puppets kit, ages 3+
The set comes with everything you need to make four puppets (badger, hedgehog, owl and fox), more than enough yarn, as well as three plastic needles. Your kid will immediately want to bring to life these cute animals! Plus, they'll have a lot of fun playing with them afterwards.
First sewing kit for kids, ages 5+
A great way to introduce sewing to young children. This set includes five sewing kits of pre-cut foam pieces, a cord, two bodkins, and instructions. Kids will take great pleasure in making these lovely little bags and purses.
Fox friend – make a stuffie with clothes & accessories, ages 5+
This sewing kit includes everything you need to create a fun fox stuffie with clothes and accessories to mix and match. Definitely a cute project that will foster a child's confidence and sense of accomplishment!
Sewing kit – 7 fun projects, ages 6+
This easy-to-use set makes a fantastic gift for a crafty kid. It includes a bracelet, headband, stuffed animal, bunny pouch, pin cushion, backpack, and a phone case. The instructions are clear and detailed, to allow children to follow with accuracy and learn at their own pace.
Make your own kitten sewing kit, ages 7+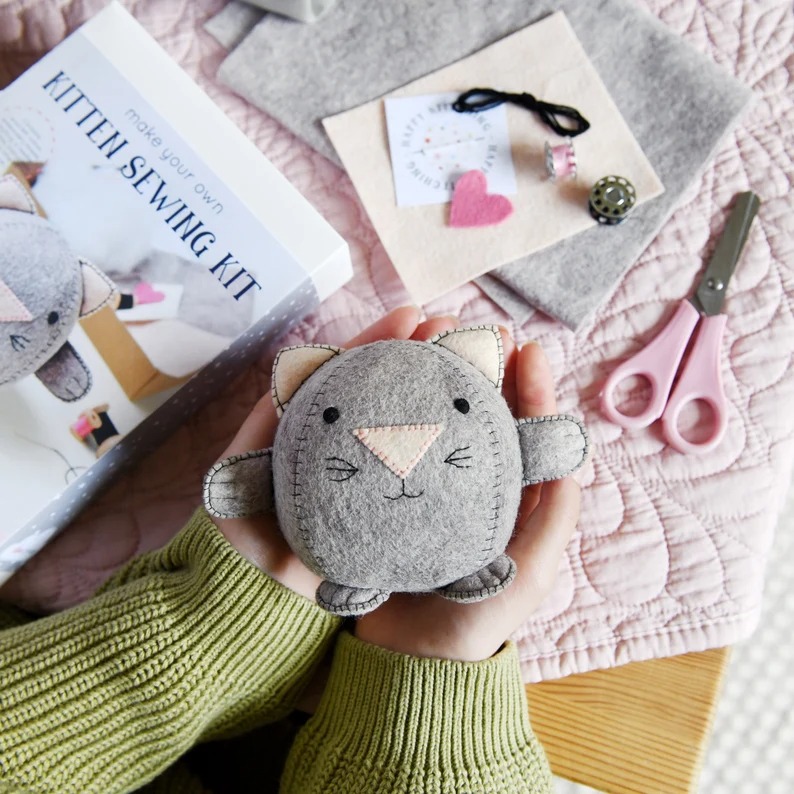 Kids are so excited when they get to make something themselves! This gorgeous DIY sewing kit with easy-to-follow instructions feels like a treat. To make this lovely stuffed kitty you only need to use basic stitches. The set comes with luxurious wool felt, cotton on wooden spools, stuffing, a needle, a pattern, and directions.
My first sewing kit by Alex Crafts, ages 7+
A great sewing kit for beginners of all ages. The set includes a coin pouch, three stuffed animals, and a book or notebook cover with a pencil holder. This kit does not have pre-punched holes, so they will actually learn to sew. With minimal guidance, your kid can complete these projects completely stress-free.
Little monsters, ages 7+
Children will love making these amusing little monsters. This gift will stimulate their imaginations while teaching them fine motor skills and focus. Not just a sewing kit, this is an fun educational toy for little learners.
Woodland garland kit, ages 8+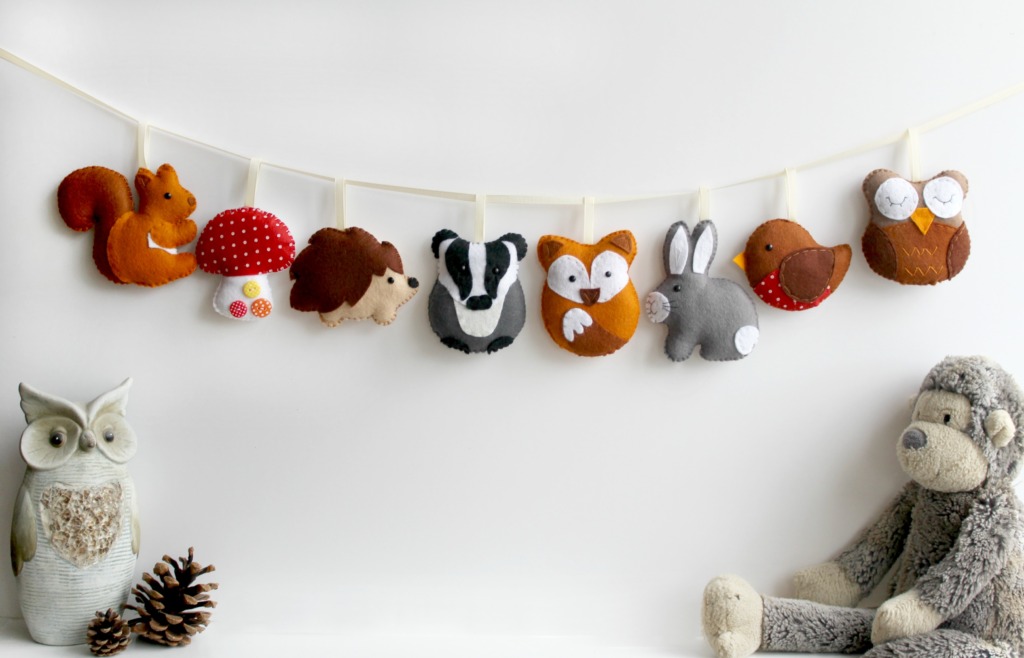 This makes a lovely addition to a children's room or play area, and your kid will be so proud of the finished item! The set includes 8 decorations (fox, rabbit, toadstool, badger, hedgehog, owl, robin, squirrel) that can be used individually or tied along a ribbon as a garland.
Cute plushies keyring sewing kit, ages 8+
This set makes a great gift idea for children who love soft, plush toys! It's a fantastic way to keep your child busy. All projects (teddy, owl, raccoon, bunny rabbit, unicorn, and puppy dog) come with pre-punched holes and pre-cut shapes, and the final outcome is simply adorable.
Miniature animals sewing kit, ages 8+
This set is great for open-ended play. All pieces have to be traced on the felt sheets, cut out, and then sown together. The animals are tiny and cute, have customizable faces, and are so much fun to make. Everything you need to make up to 14 animals is included in the sewing kit.
DIY seal and baby seal sewing kit, ages 10+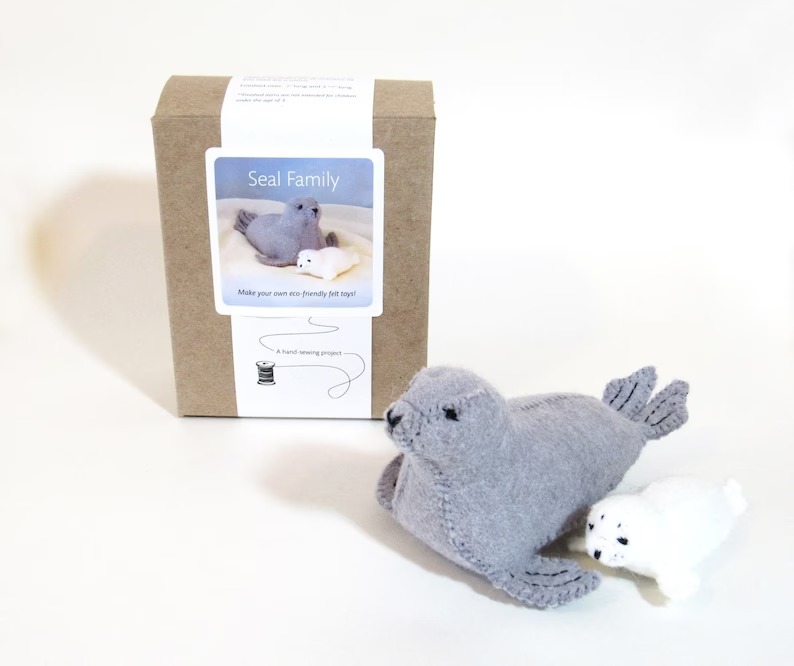 This cute sewing kit makes an excellent gift. Your kid can spend time making two adorable felt harp seal toys, and then they have something special to keep! The set includes complete illustrated directions, a pattern, a helpful stitch guide, and all necessary supplies.
Rainbow stuffed unicorn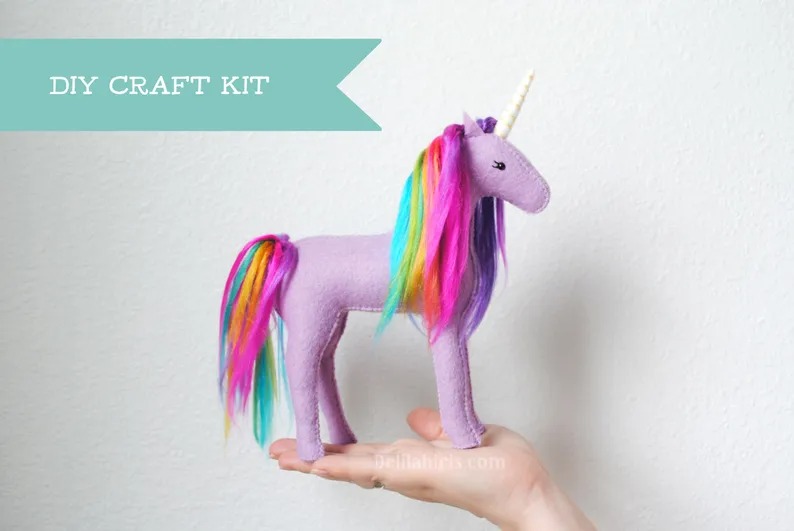 Who knew sewing can be so much fun? Your teen will have a great time creating this cool rainbow stuffed unicorn! The kit includes pre-cut felt pieces, yarn, doll eyes, needle, thread, chenille wire, stuffing, and instructions.
Piggy leather handbag purse
This kit helps youngsters practice different sewing techniques. They'll have a blast making this practical and funny piggy bag. It makes a great, unique present for birthdays, Christmas, graduations, or any occasion.
I hope you enjoyed this round-up of the best sewing kits for kids and found something just right for your little crafter.
Need more ideas on what to do with children? Here are 20+ easy sewing projects for kids.
Let's keep in touch! You can find me on Facebook, Instagram, and Pinterest.