More than 20 easy sewing projects for kids, to keep them busy, entertained and learning. Sewing with your kids is fun and creates a sense of togetherness. Besides, you get to make cool stuff. If your kids want to learn how to sew, have a look at these ideas!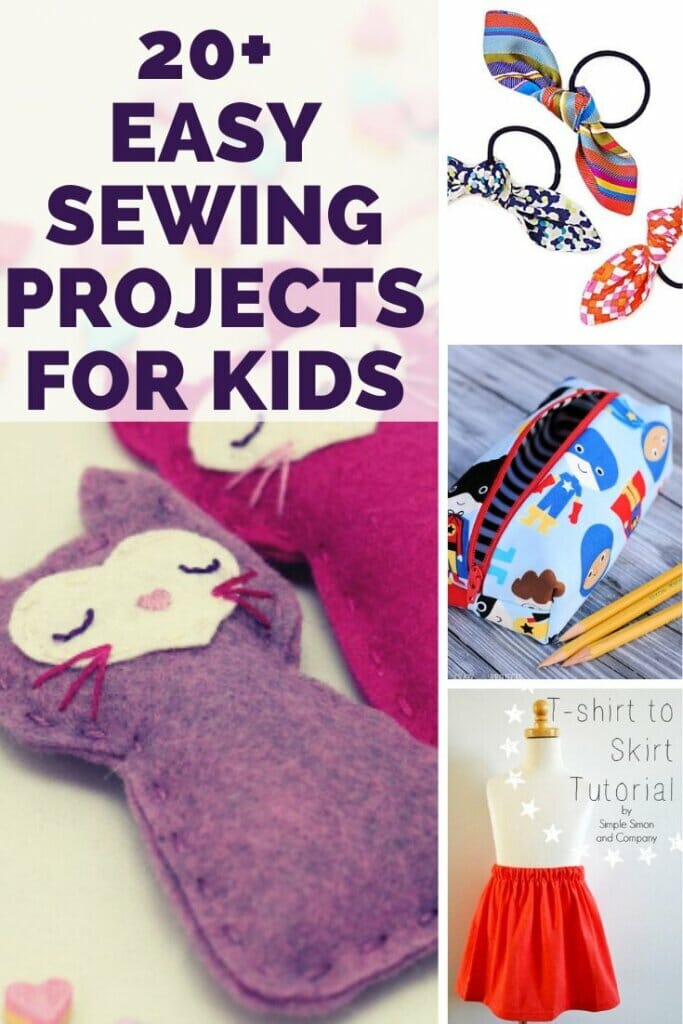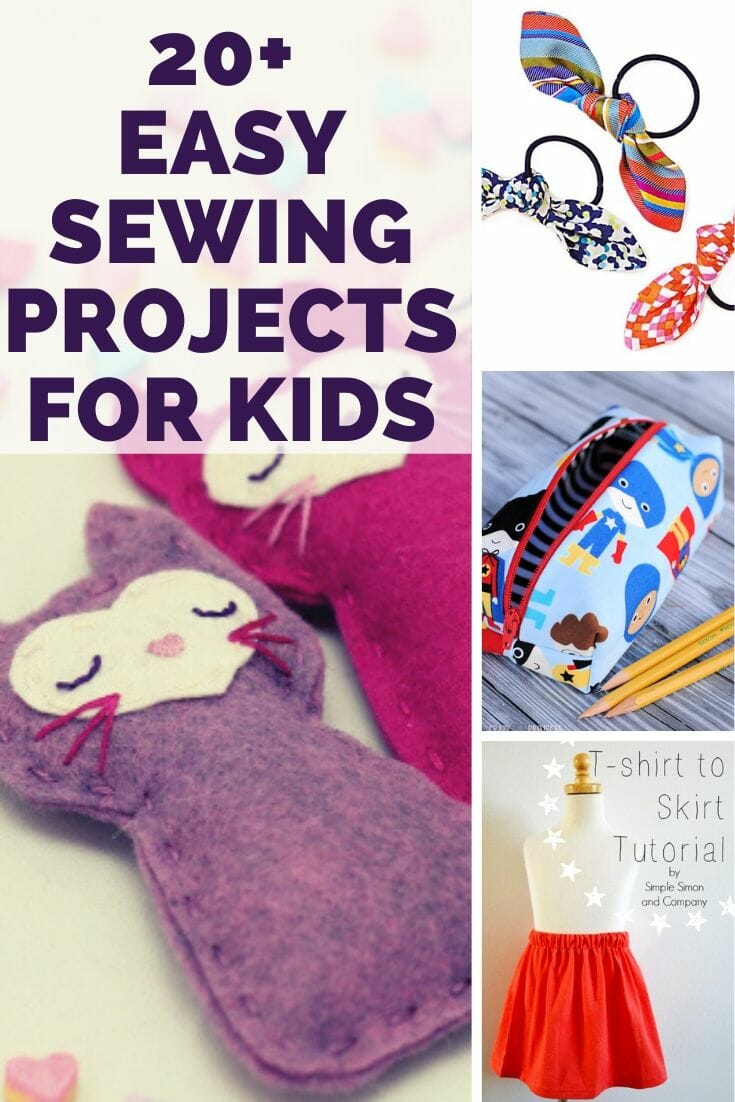 Sewing is one of the best hobbies kids could pick up, in my opinion. Not only it teaches patience and perseverance, but it also helps them build self-confidence and develop fine motor skills and creative thinking.
Besides, now the kids are staying home from school for an indefinite period of time and they all need extra little things to do.
Sewing helps me stay sane while quarantined with kids.
Millions of parents and kids all over the world have suddenly found themselves required to quarantine to control the spread of the new coronavirus, and we make no exception here, in Romania. It's a country in the Eastern European region, for those of you who haven't heard of it. I'm bad at geography too, so I'm not one to hold a grudge.
We are now quarantined with our three kids, and it's not easy. However, I'm thankful for sewing – this fun kid-friendly hobby, and I will try and make the most of this social distancing period.
Of course, there are some days when I'm barely half as productive as before, or entirely unproductive. But I decided to take things easy, day by day, and sewing definitely helps me cope with stress.
Related: 15+ best sewing vloggers to follow
My favorite sewing projects for kids
I made the list below with my 10-year-old daughter in mind, so these are basically my favorite kids' sewing projects. Moreover, some of the projects featured here are already kid-tested.
Many of them can be done with minimal supervision, but that certainly depends on the age of the child and his skills.
You'll find here a list of easy projects that kids will love to sew, from scrunchies and small pouches to easy skirts, headbands, toys, and even dog bandanas.
Related: 40 easy sewing projects you can easily make even if you are a sewing novice
I noticed kids love to make cute little things not only for them but also for their brothers, sisters, friends, or their pets. They already know giving is as important as receiving.
It's important to start with something simple that requires hand stitches, and then tackle some more complicated projects on the sewing machine.
If your kid is little and new to sewing, help her get started and gently guide her through the project, step-by-step.
I think doll clothes are a great way to start sewing. If you have an American Girl doll, take a look at this impressive collection of sewing patterns for 18-inch dolls and get inspired.
My daughters play a lot with their Paola Reina dolls and I shared some free patterns for 12-inch doll dresses, tops, and pants – you can find all of them here.
So, if you're looking for a fun project to sew with your kids, have a look at these ideas.
Easy and fun sewing projects for kids
---
1. Little doll sleeping bag tutorial from See Kate Sew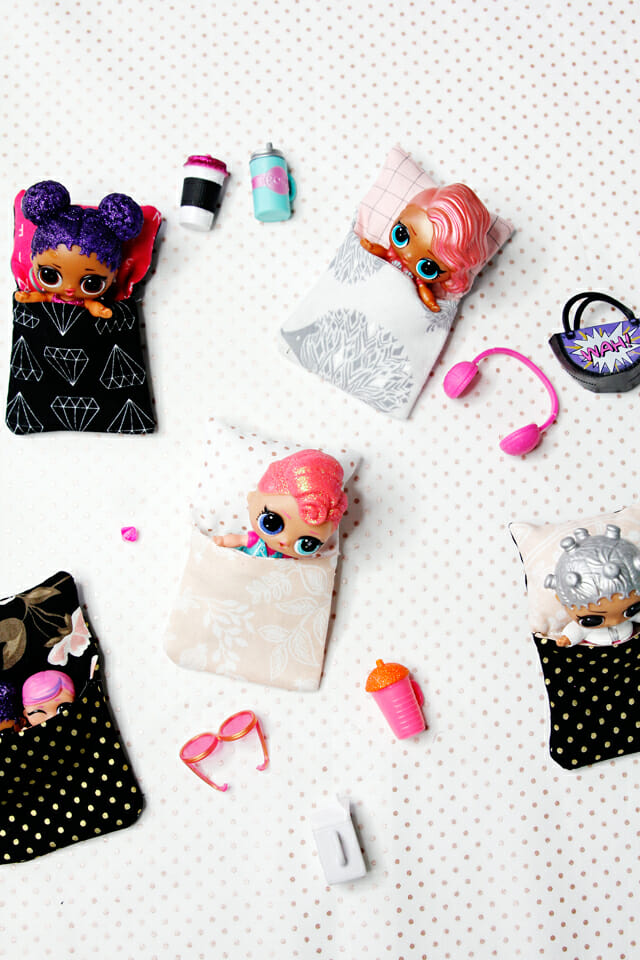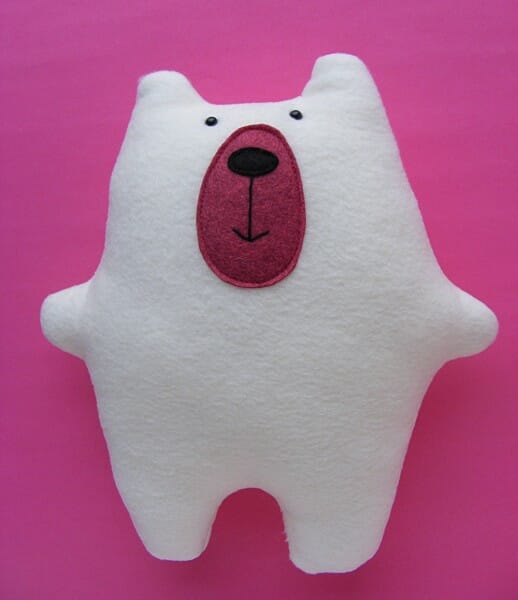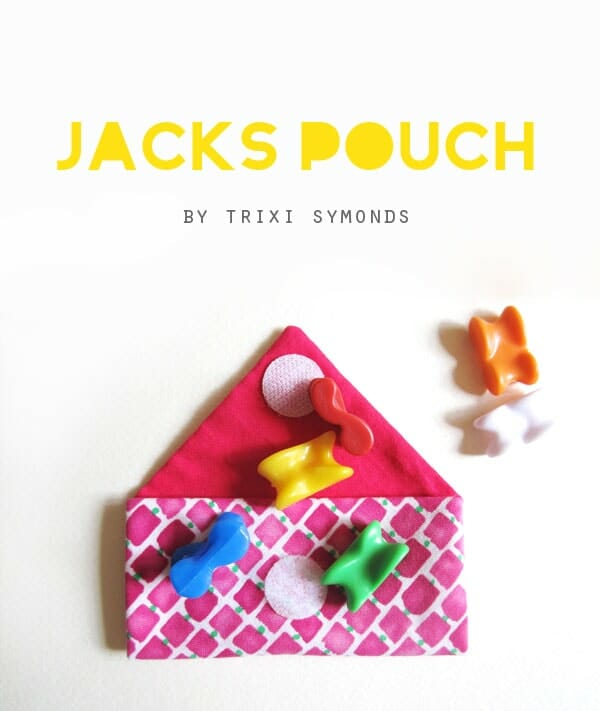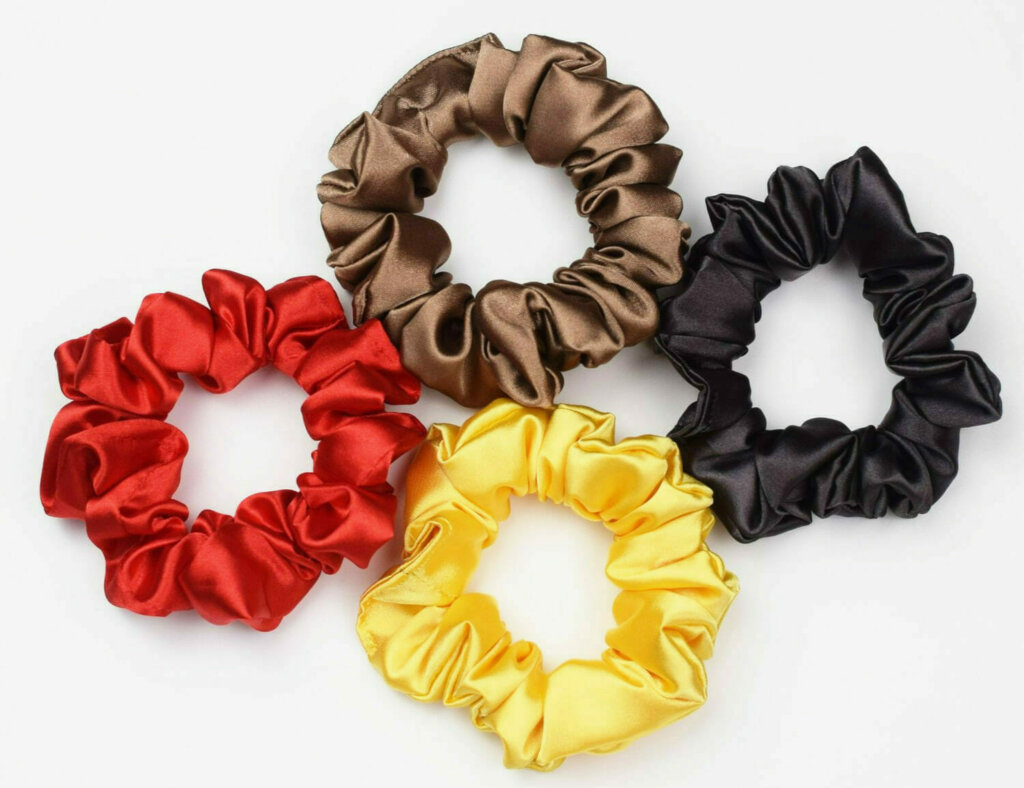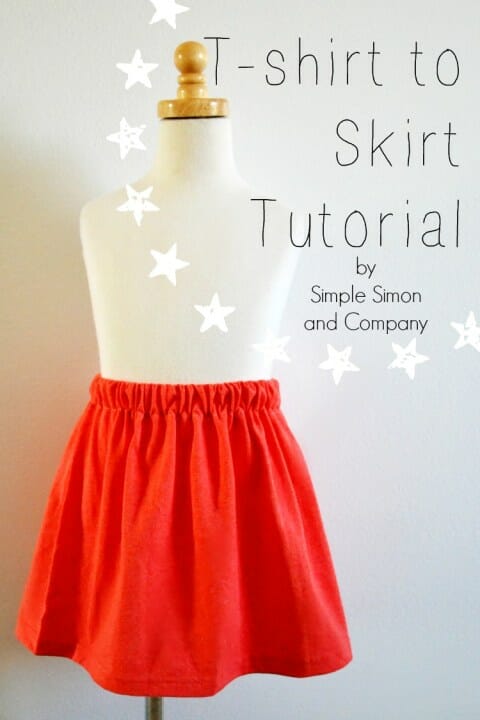 6. Soft & colorful ball from Sew Toy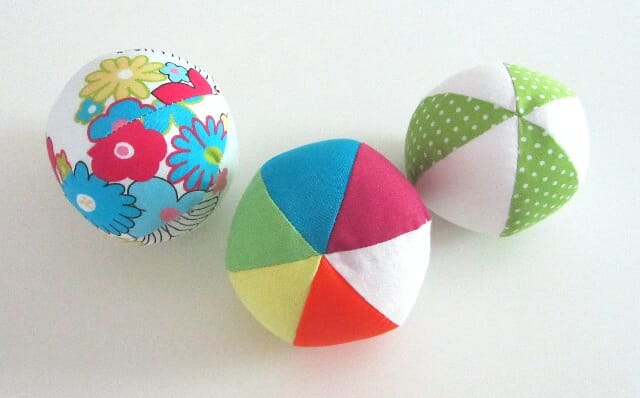 7. Easy-to-sew kid's apron from Sarennedy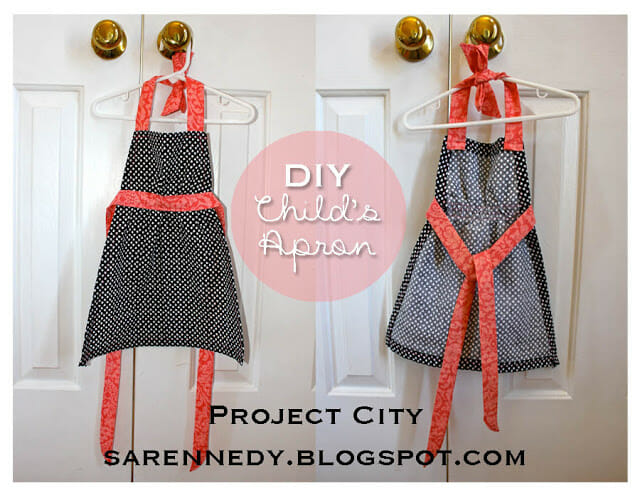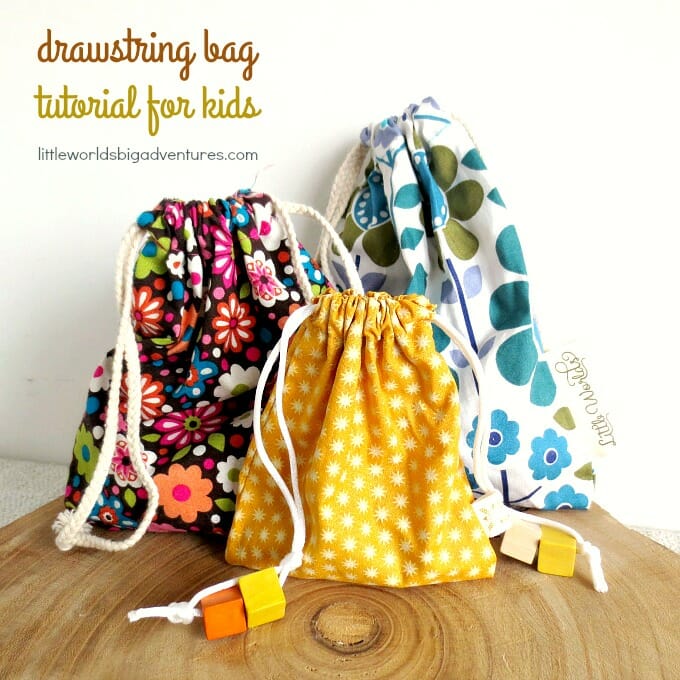 9. Easy fabric flowers from Red Ted Art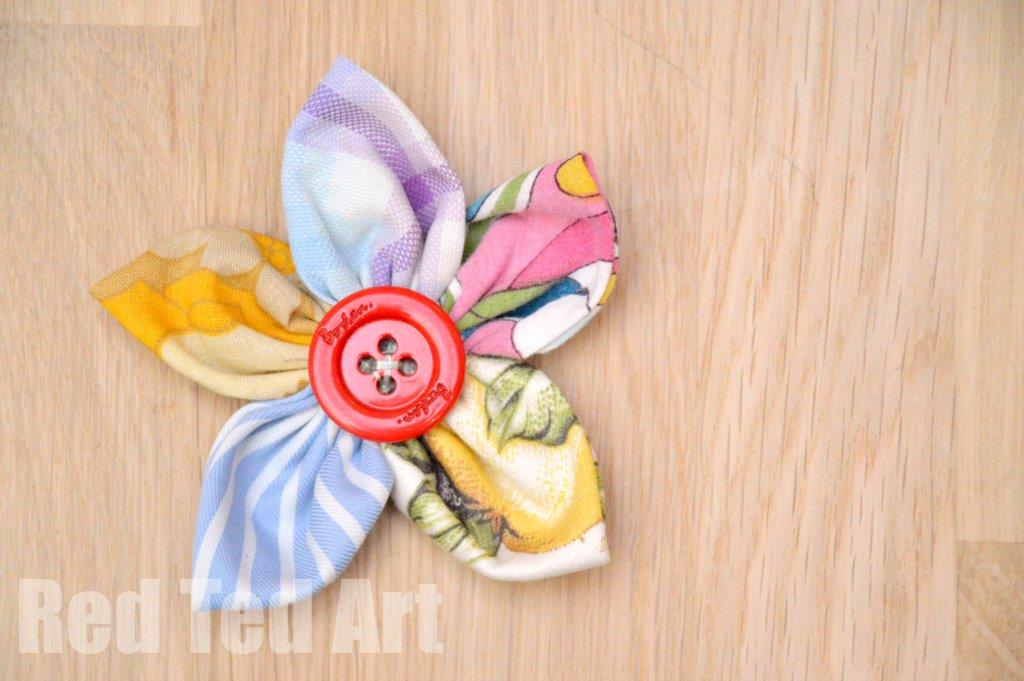 10. Easy fabric bookmarks from I Can Sew This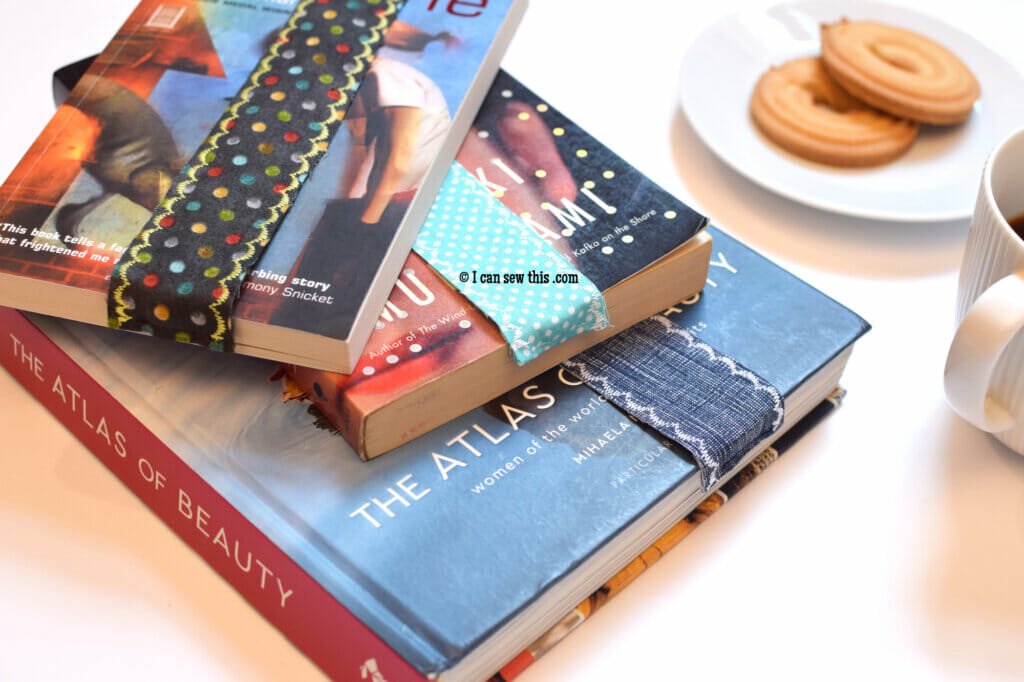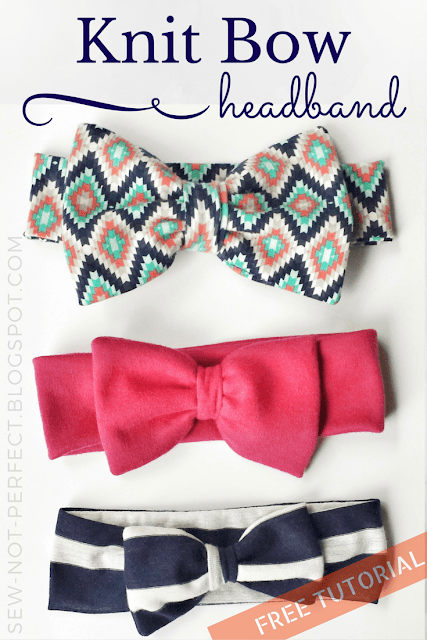 12. Stuffed snake – pattern and tutorial from DIY by Anna Craft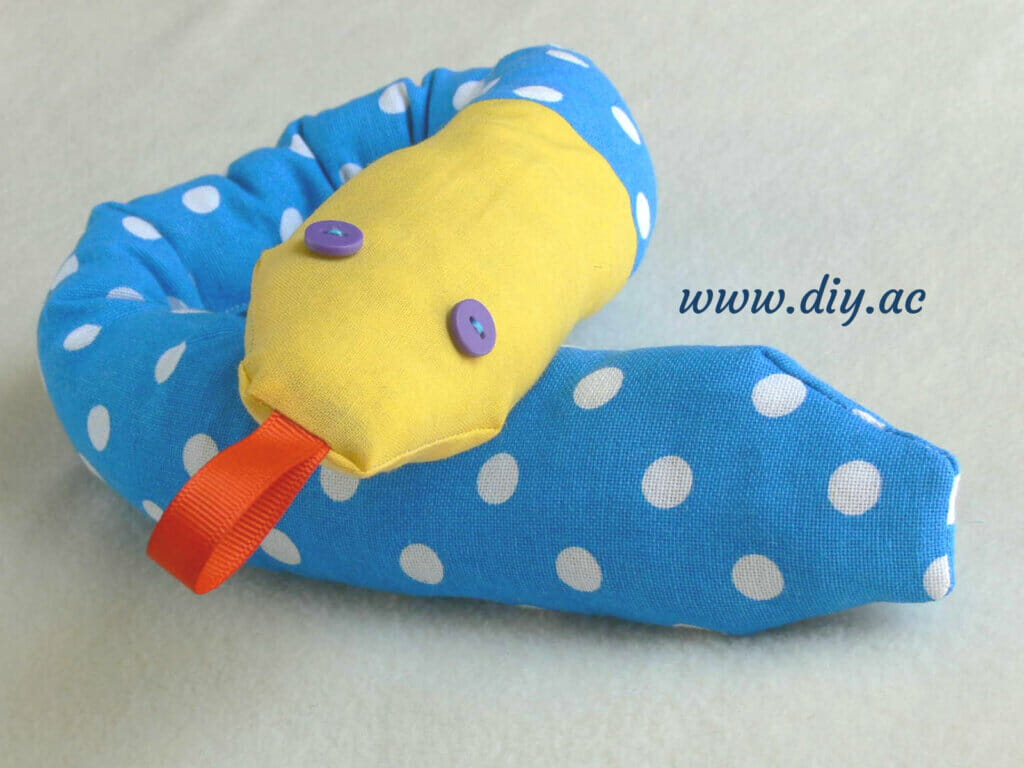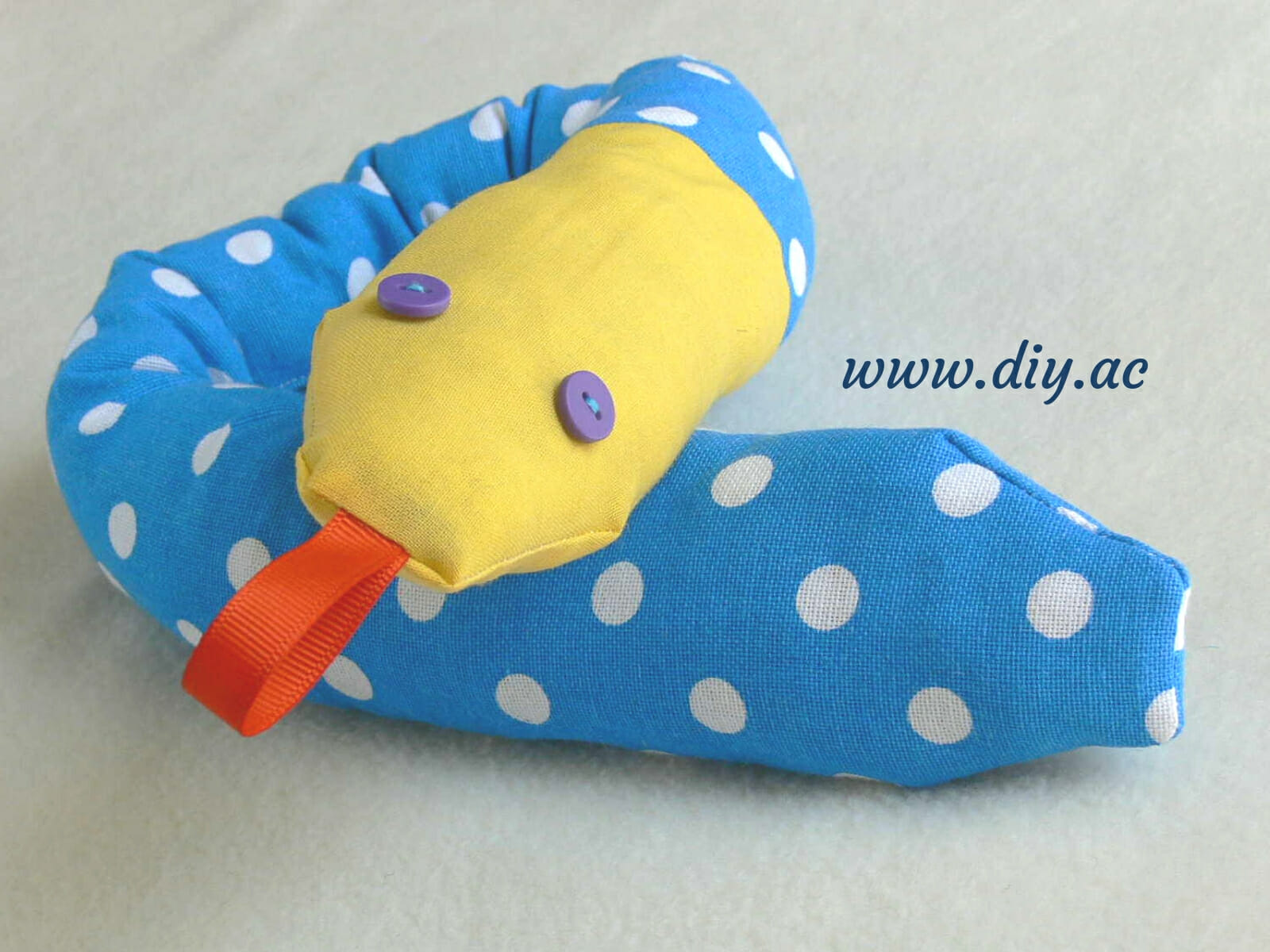 13. Free cat sewing pattern – felt pocket kitty from Swoodson Says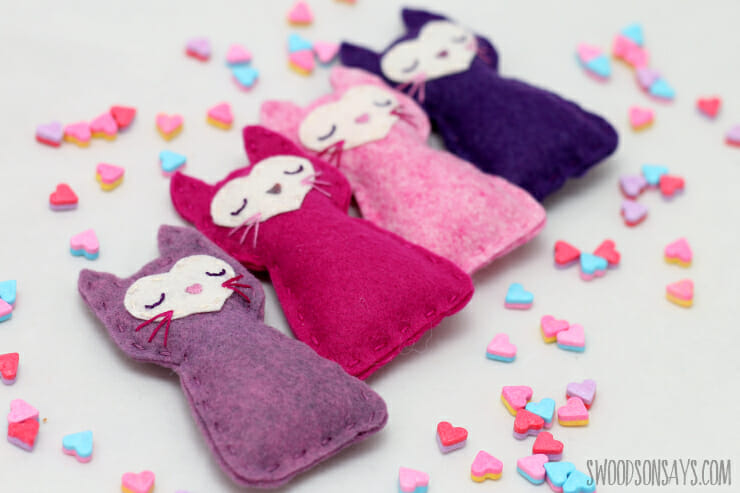 14. Reversible fabric headband tutorial from Alice and Lois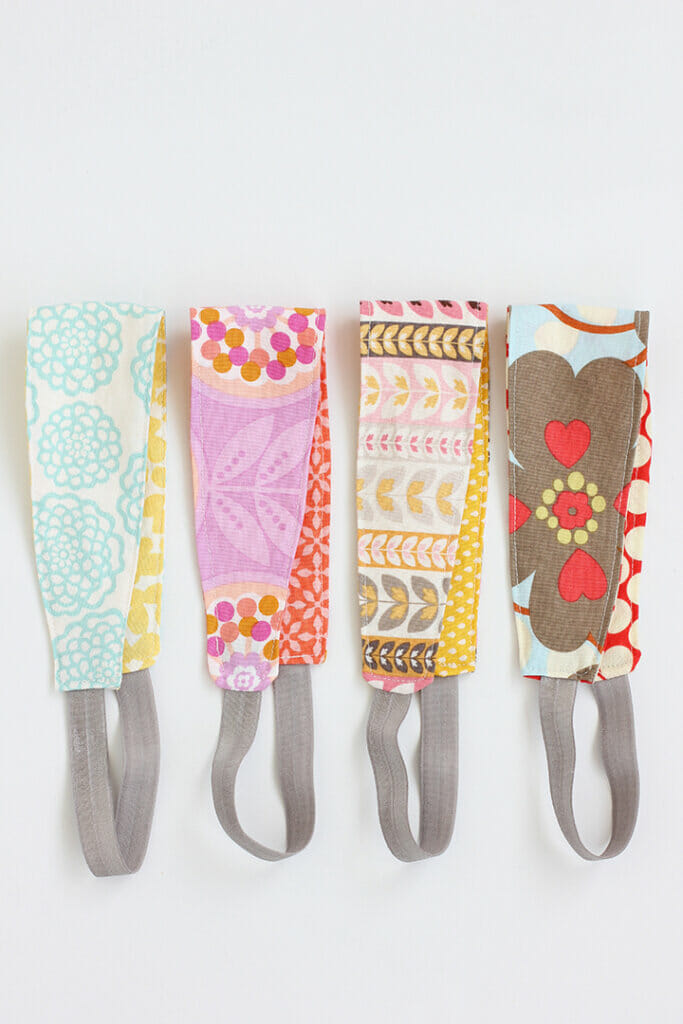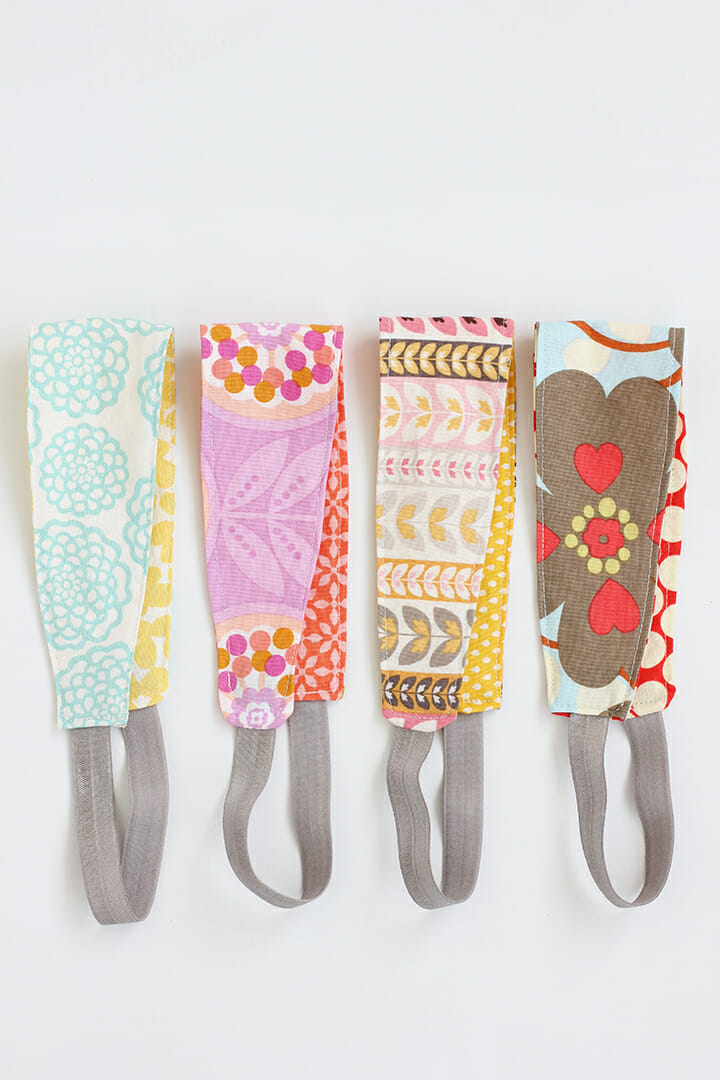 15. Bow hair tie – free pattern from Oliver and S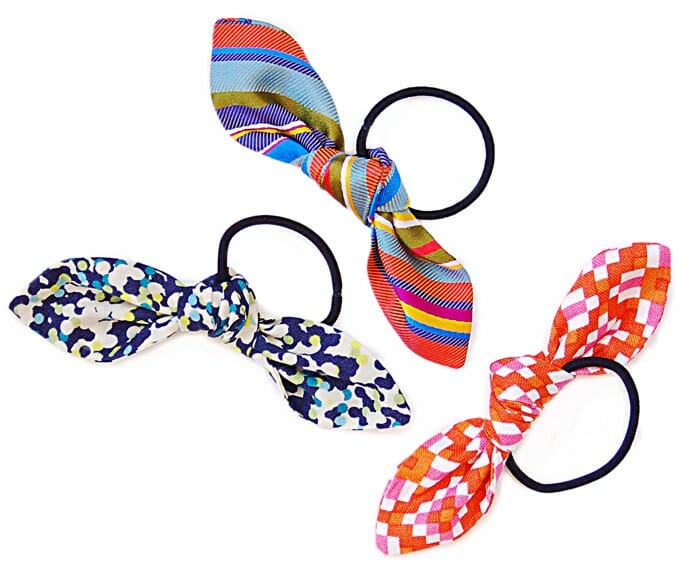 16. Simple, reversible fabric crown with a free pattern from Made by Jack's Mum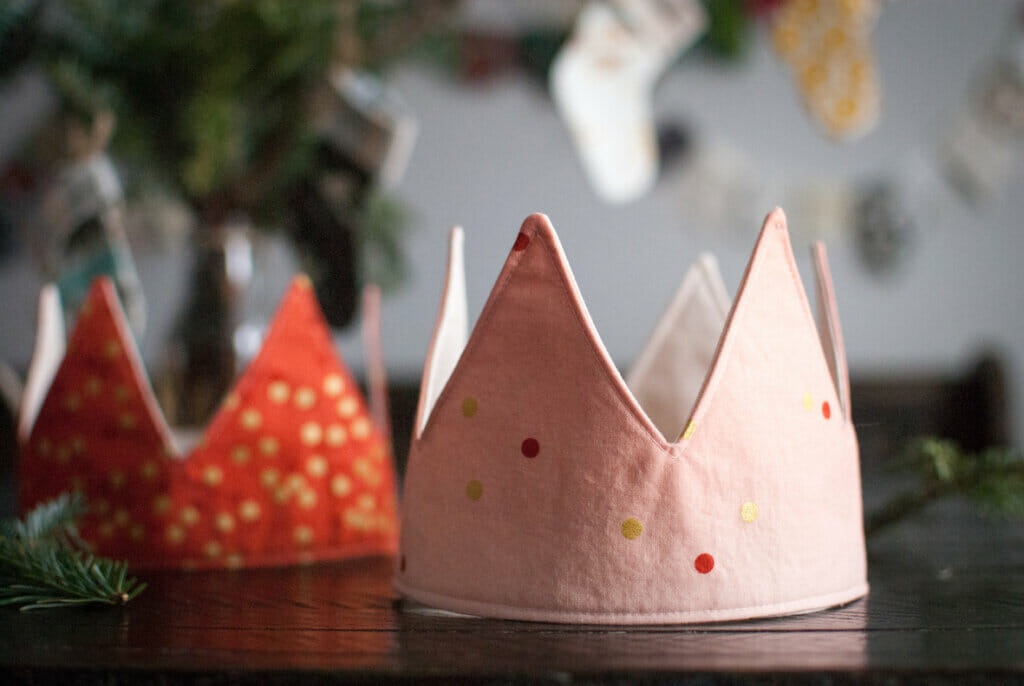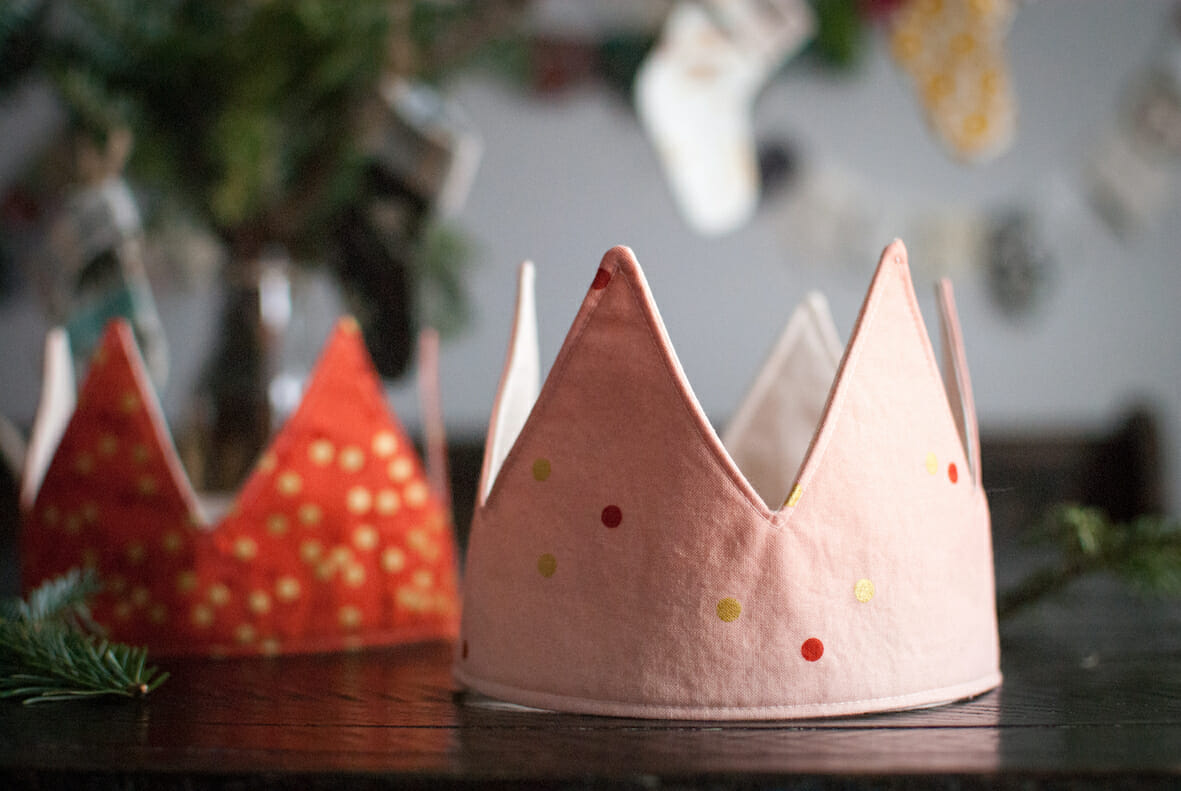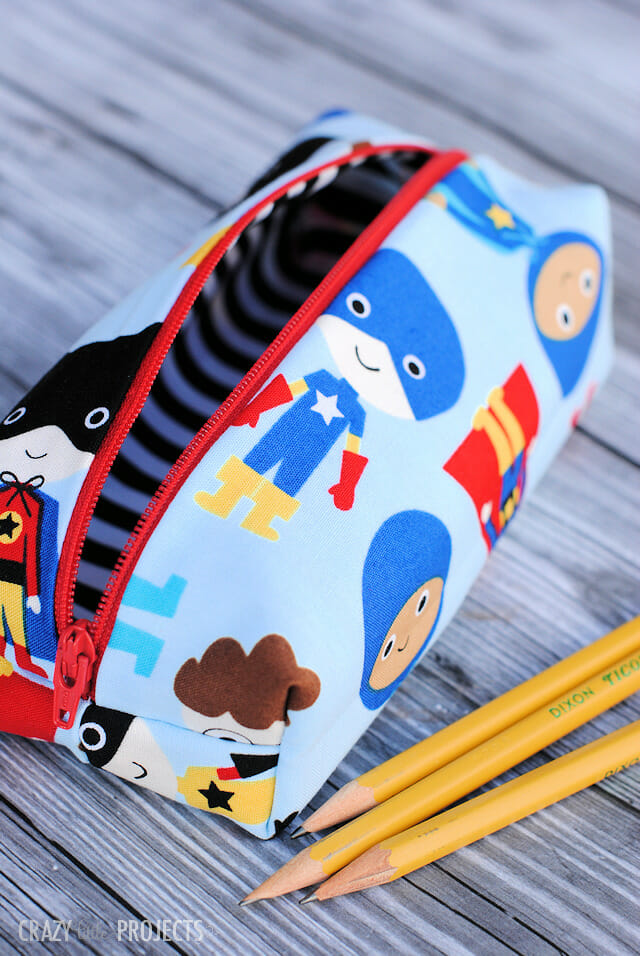 18. Free dog/cat bandana pattern from Made for mermaids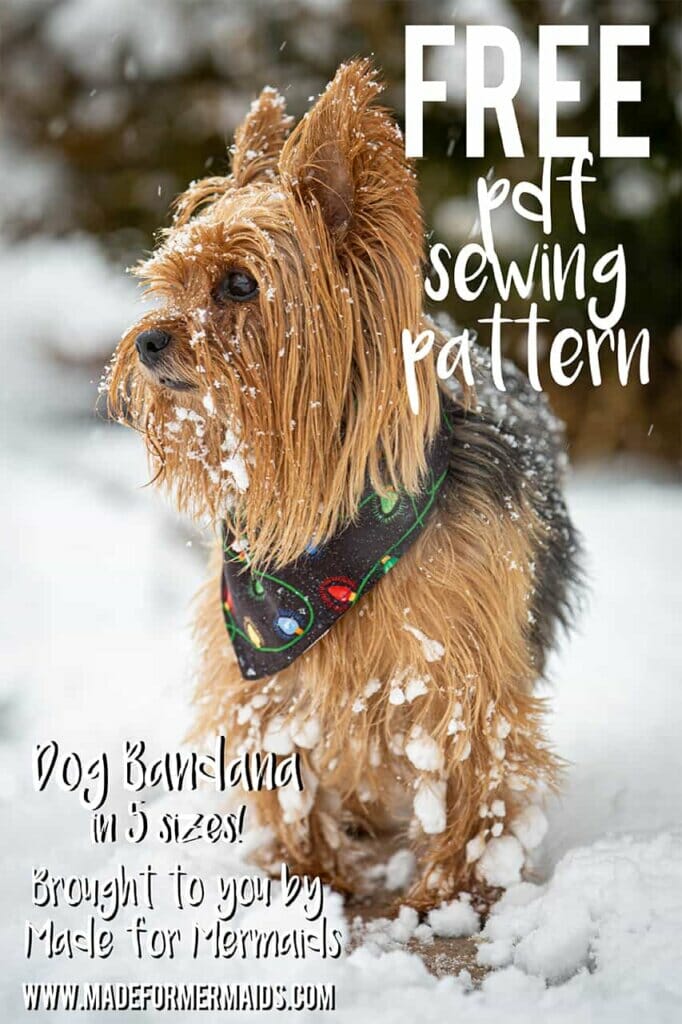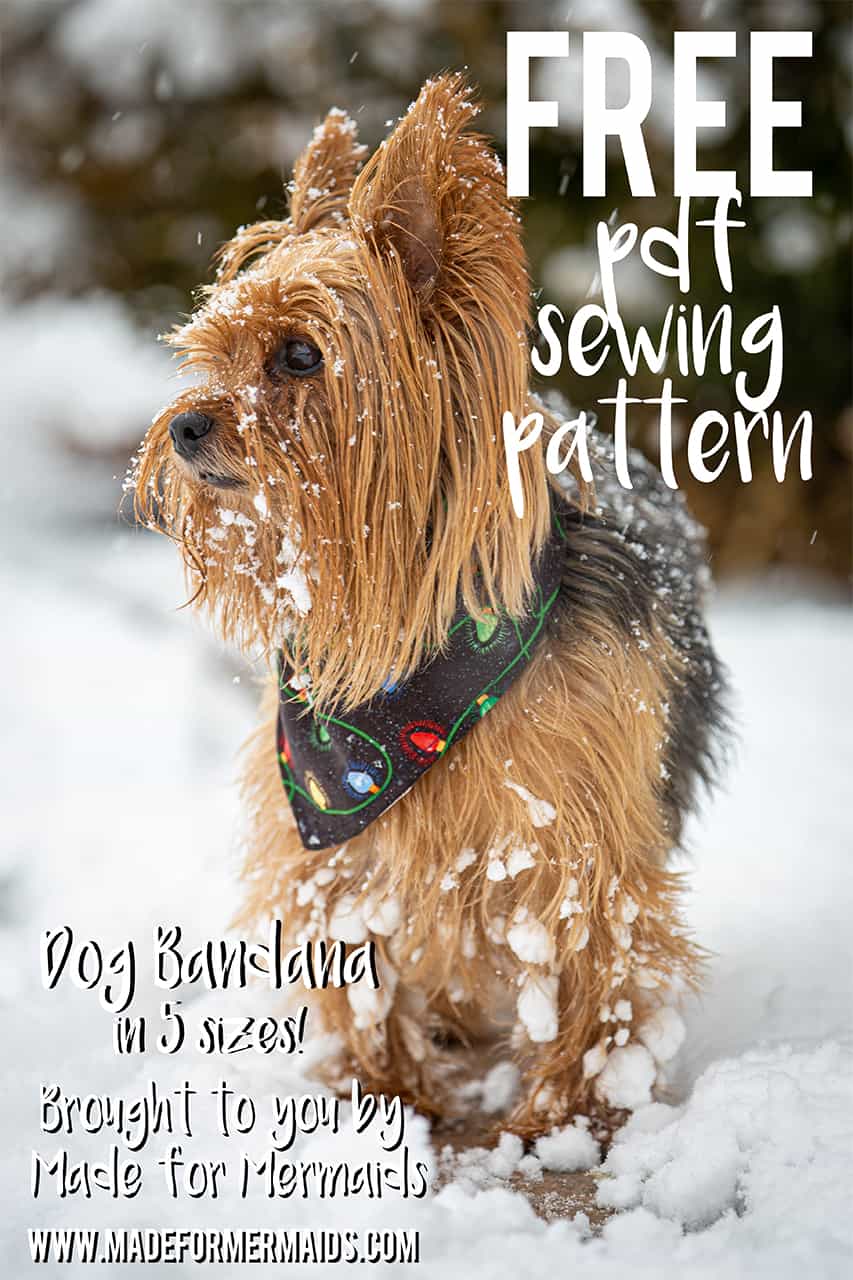 19. Glove animal – Glovosaurs tutorial from Cucicucicoo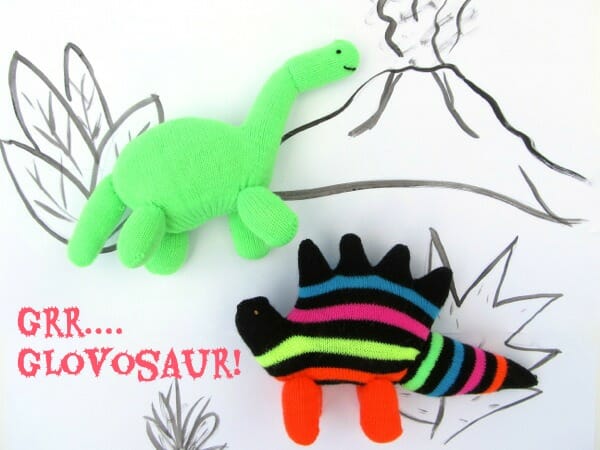 20. Toy Sleeping Bag from Melanie Ham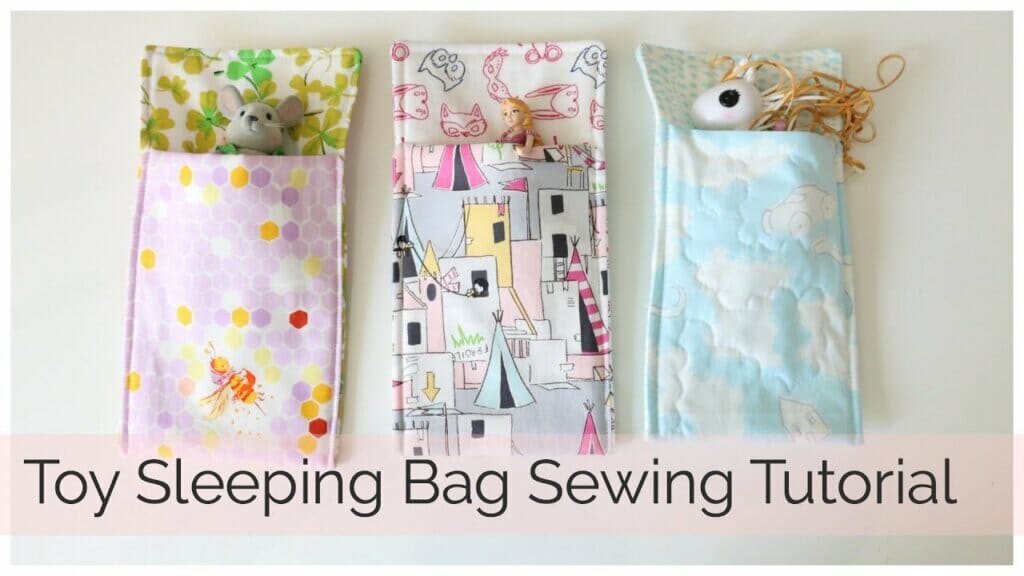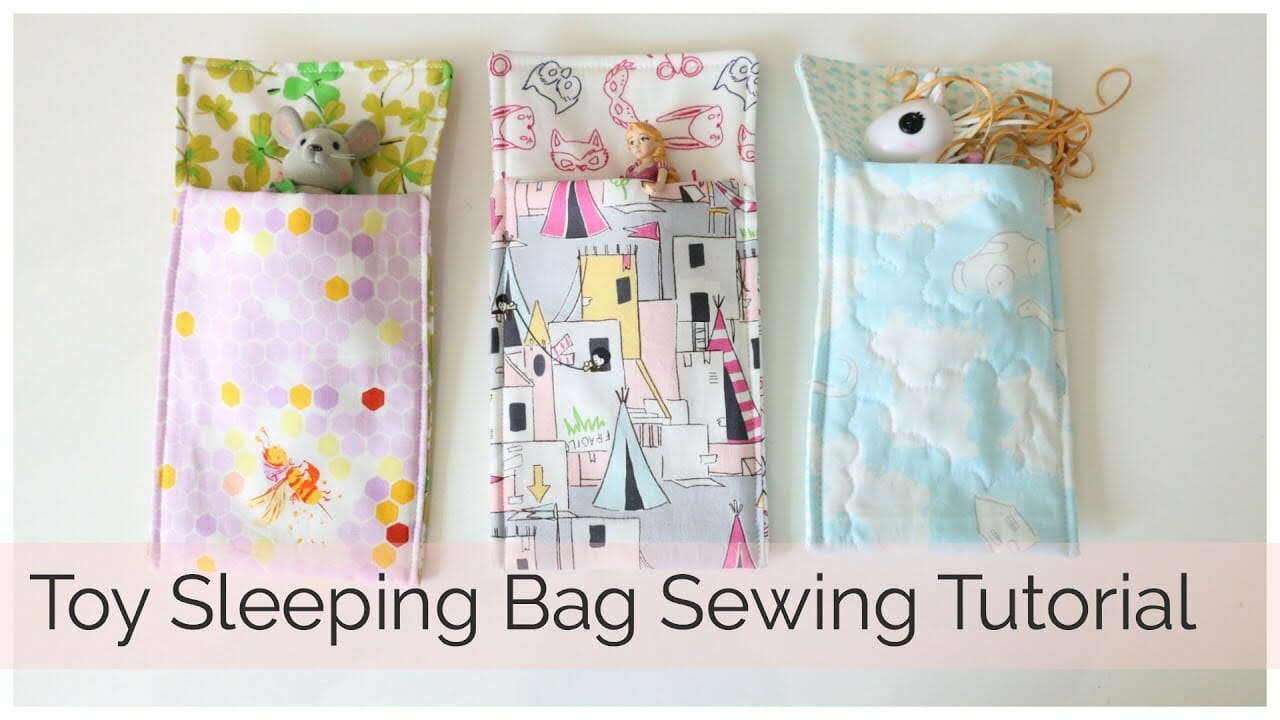 21. Simple tote bag from Mollie Makes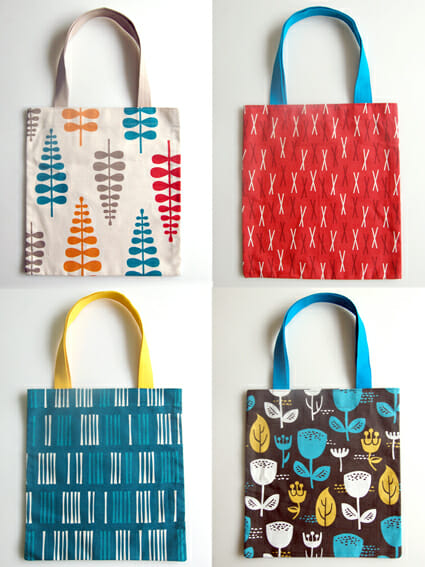 I hope you enjoyed this collection of 20+ easy sewing projects for kids!
Let's keep in touch! You can find me on Facebook, Instagram, and Pinterest.