DIY fabric coasters – with only a few straight lines to stitch over a small square of fabric, this is probably the easiest and fastest sewing project of them all.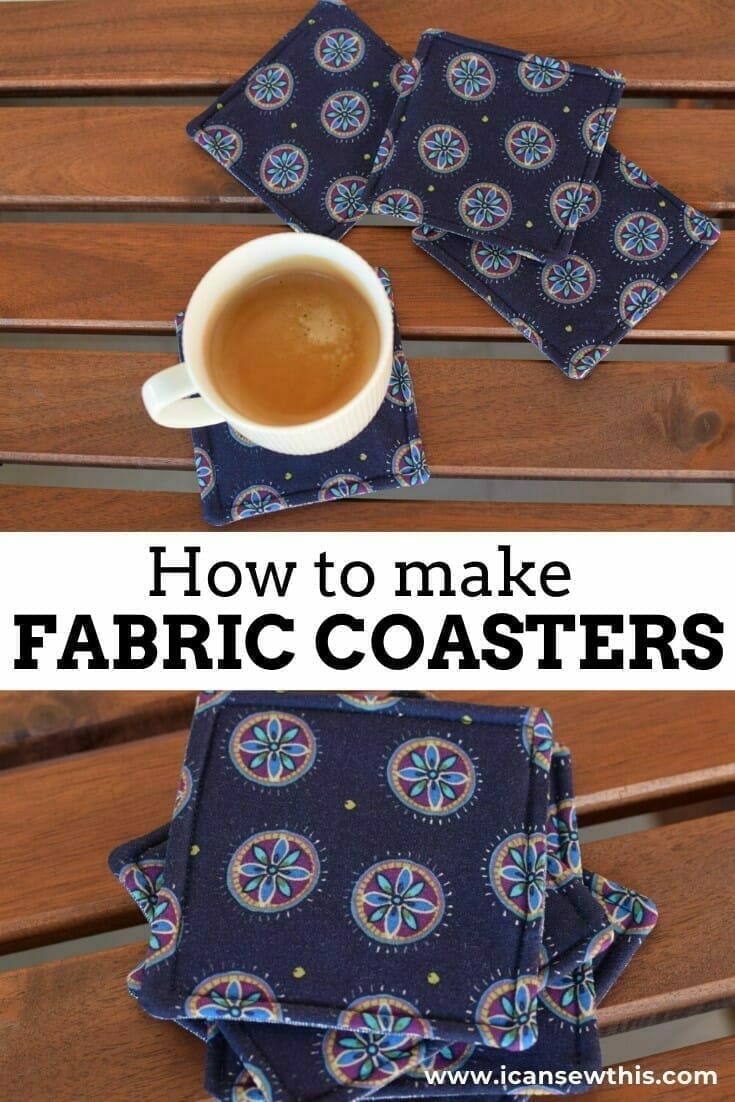 Fabric coasters are not only cute and cozy but also practical. I made mine with fleece batting and they do absorb the sweat from hot coffee mugs and keep the moisture and stains away from the table.
I also like the fact that I can just throw them in the washing machine when they get soiled.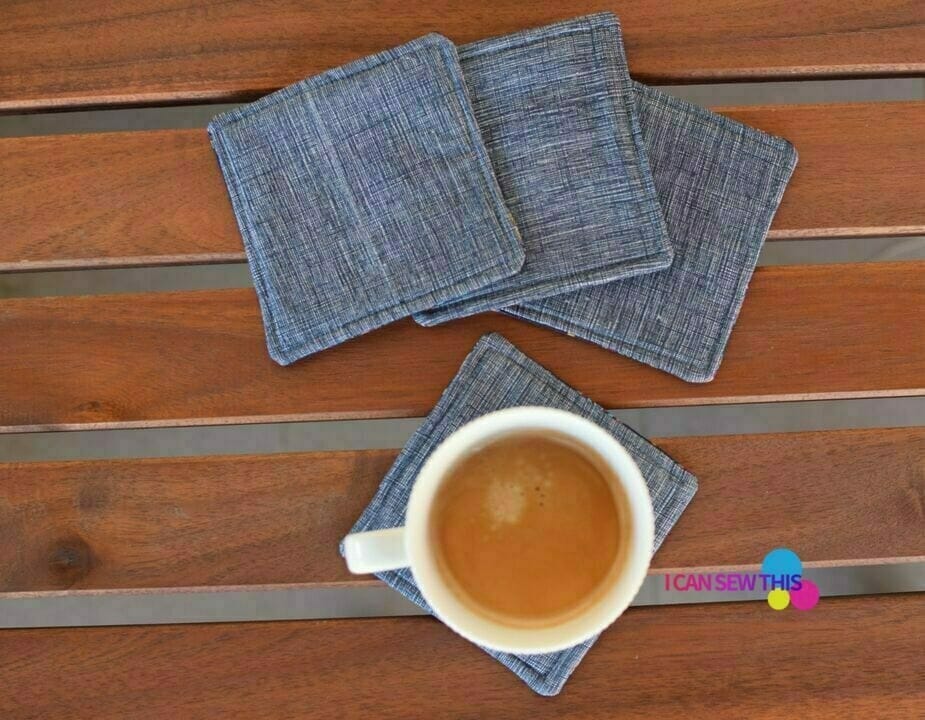 Fabric coasters are also a super easy and fun DIY gift – just tie up a set of 4 with a ribbon, add a chocolate box or a nice coffee mug and there you have a great little gift for your friends!
Looking for some quick and easy sewing projects? Here are some other things you can sew in about 10 minutes: DIY envelope pillow cover, lined drawstring bag, scrunchies, infinity scarf, reversible placemats.
Are you ready? 1, 2, 3, let's sew!
DIY fabric coasters – sewing supplies:
2 pieces of cotton fabric – 5×5 inches
1 piece of interfacing, fleece or terry cloth – 5×5 inches
Step 1
Cut your fabric into 5″ squares. For each fabric coaster, you need three such squares – two of the cotton, one of the batting.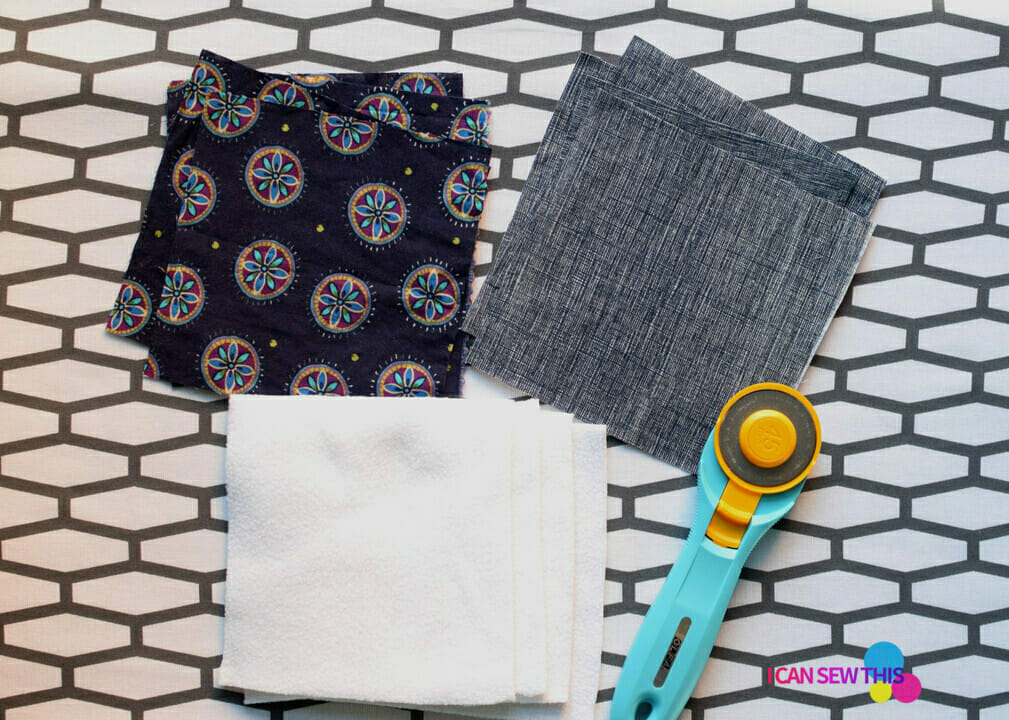 Step 2
Layer the fabric pieces together – put the batting on the bottom, followed by the two pieces of cotton right sides together.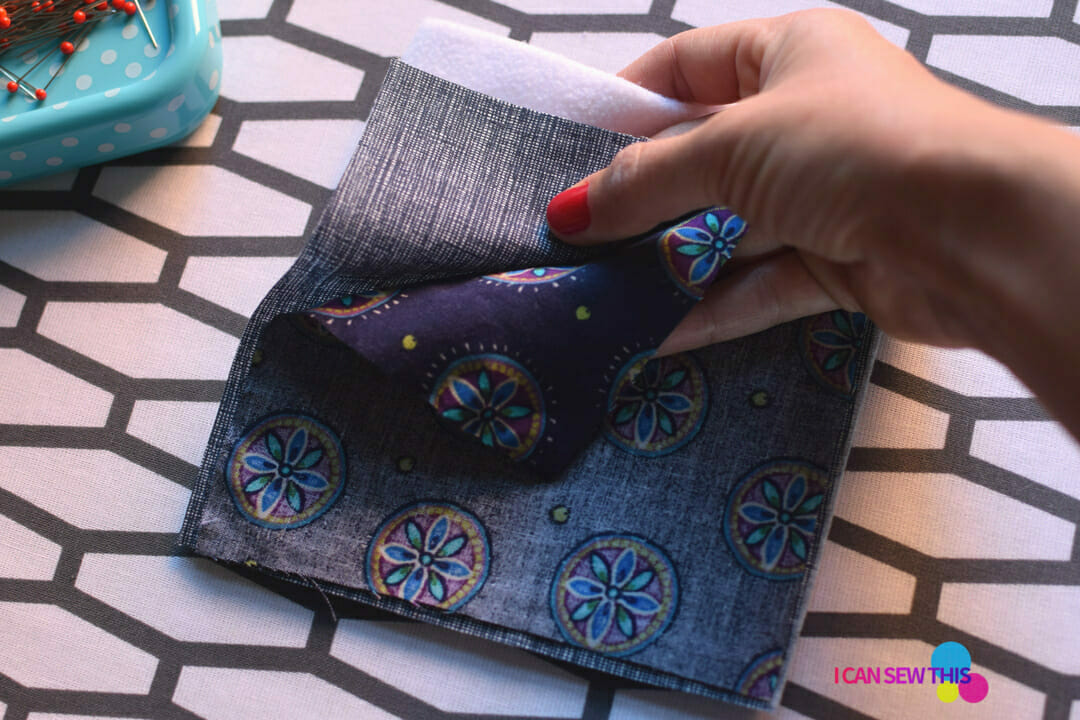 Step 3
Pin this fabric sandwich and sew around the edges – use a backstitch at the beginning and end of your stitches. Leave a 2" opening on one side of the square. This gap will allow you to turn the coaster right side out.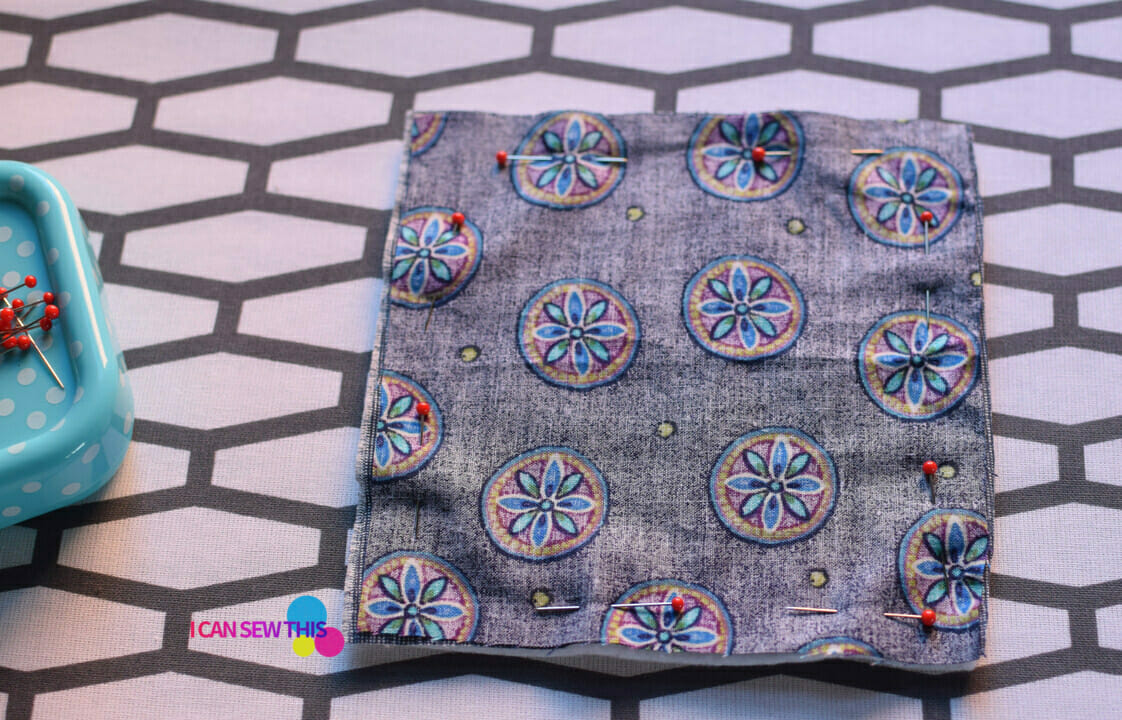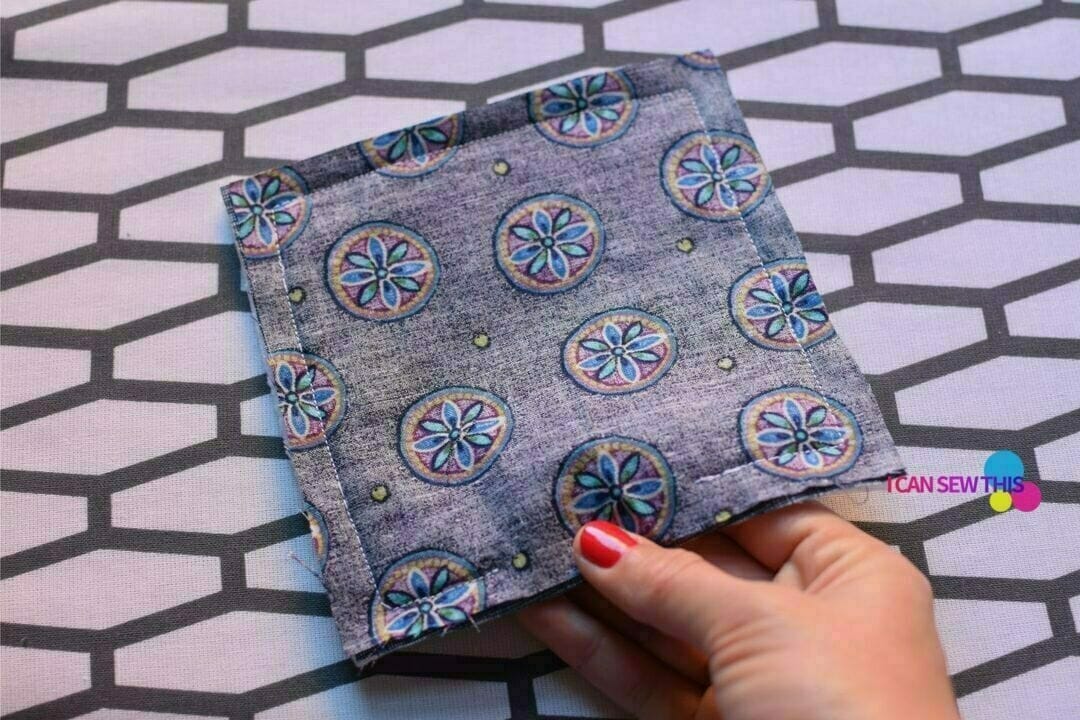 Step 4
Trim down the corners and the fabric along all sides except the open edge.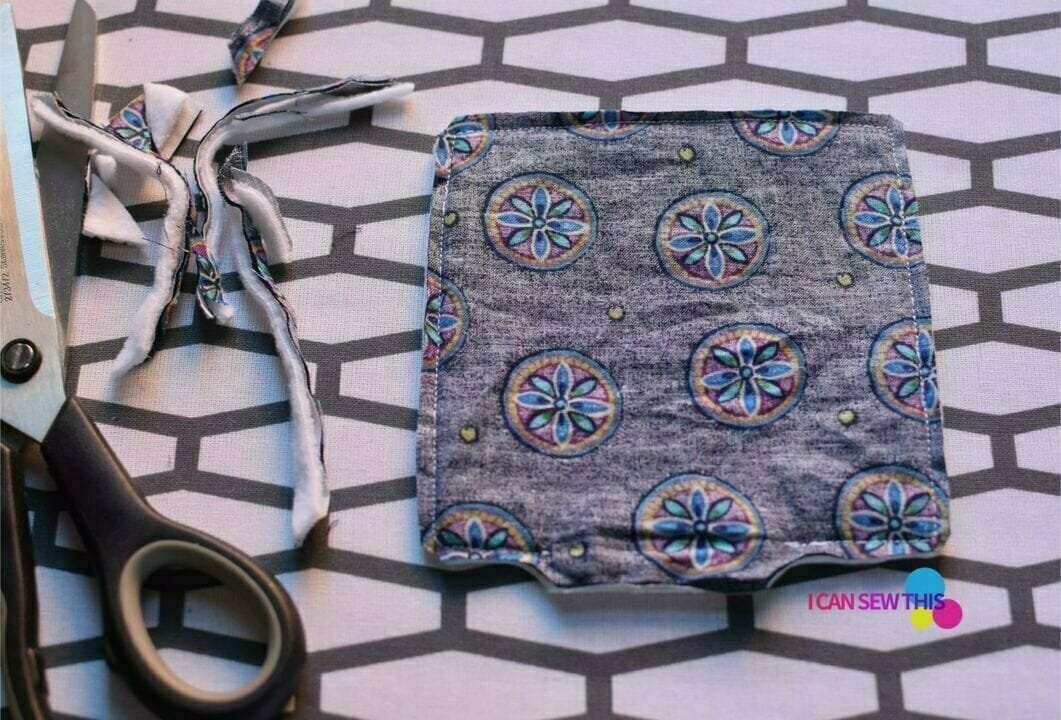 Step 5
Turn the coaster right side out. I use a chopstick to poke the corners out. Tuck the unsewn part under and press with an iron.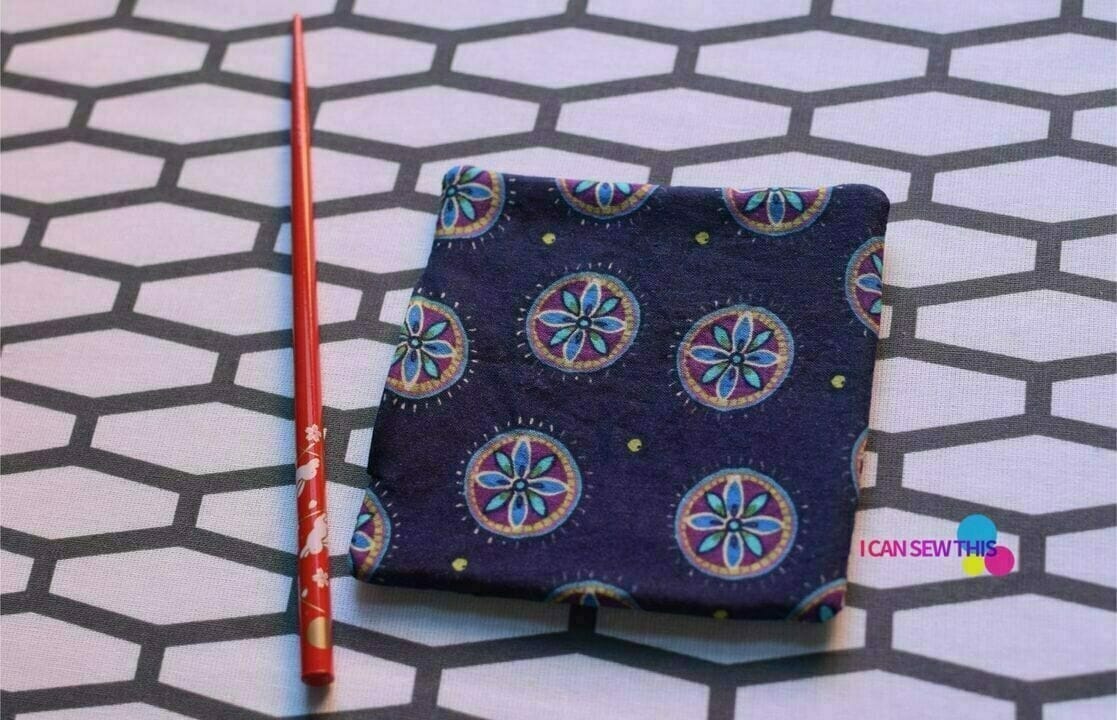 Step 6
Topstitch around the fabric coaster, using either a 1/8″ or 1/4″ seam allowance.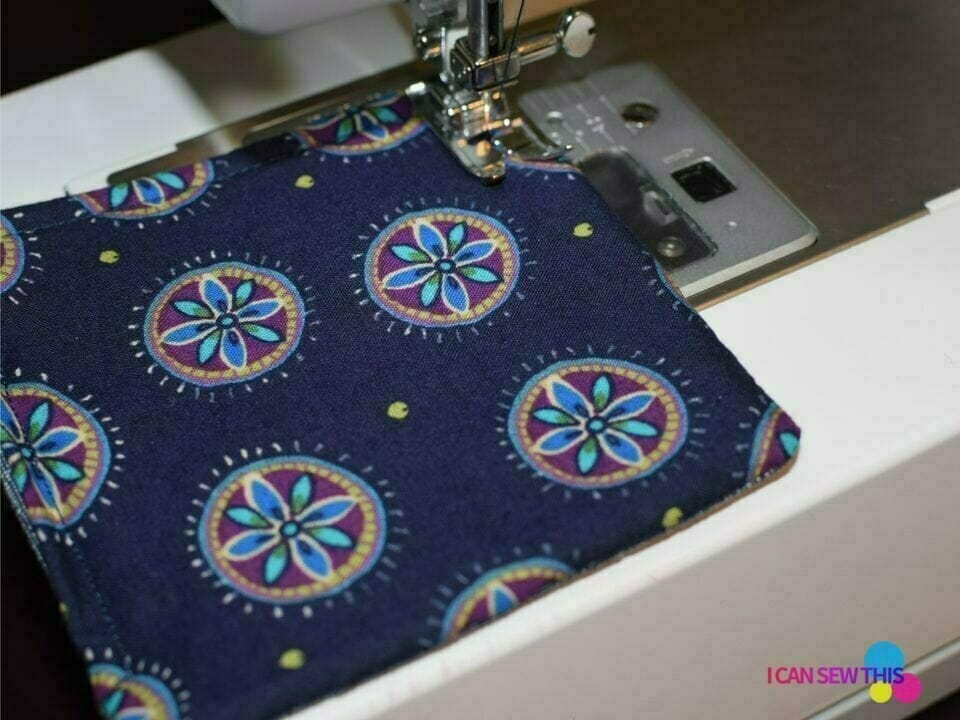 And you're done! 10 minutes well spent, don't you think? 🙂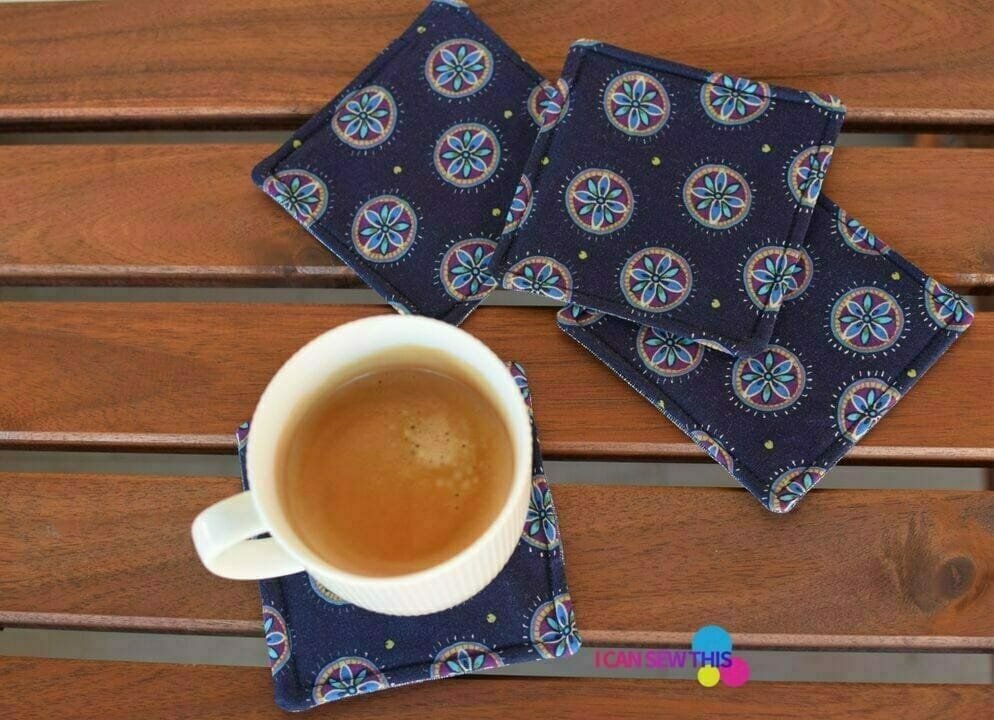 Let's keep in touch! You can find me on Facebook, Instagram, and Pinterest.