Here's what should be on your sewing supplies list. This list breaks down 12 essential sewing supplies for beginners, so you'll know exactly what you need to get started.
It's necessary to have a plan of attack before you embark on an adventure with your sewing machine. There are a couple of other things you need to have in your sewing room.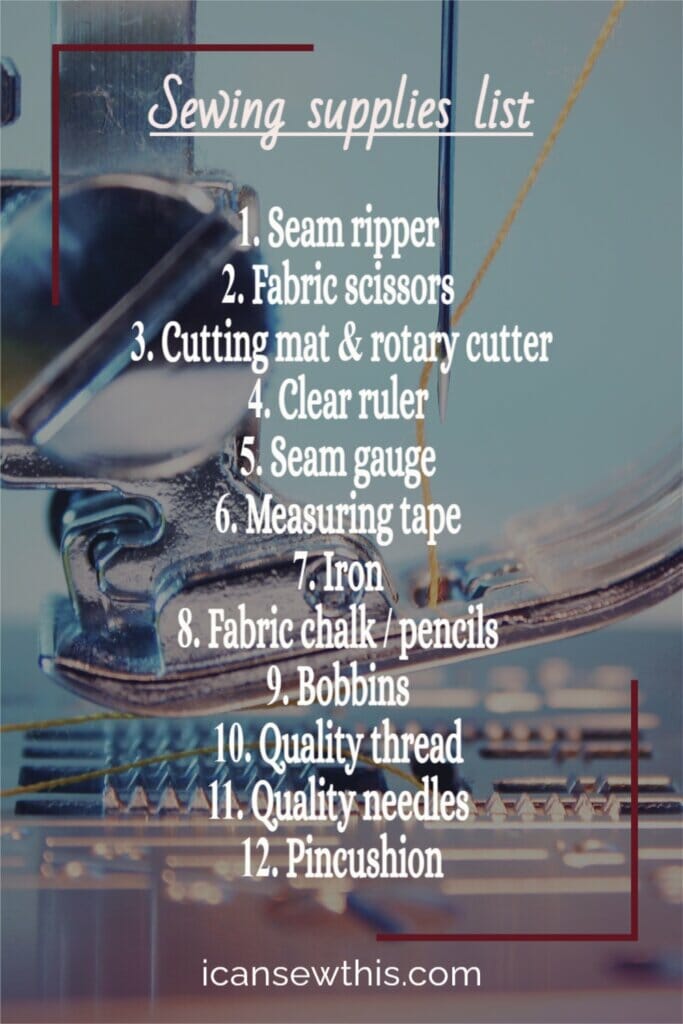 A few tools are essential for most sewing projects and can make or break your productivity and sewing mojo.
Below are 12 items that you can't do without if you are serious about sewing.
The Ultimate List of Sewing Supplies
---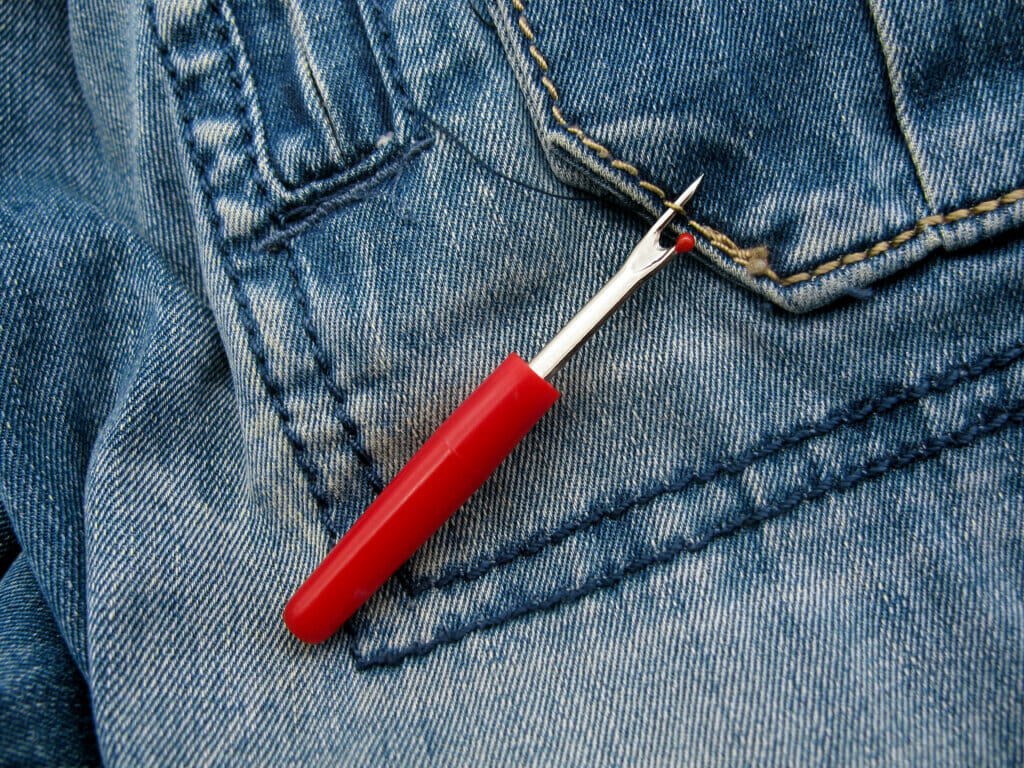 This little tool is a must-have for your sewing toolbox.
You need a seam ripper to remove stitches without harming the fabric, open stitched buttonholes and remove buttons and snaps.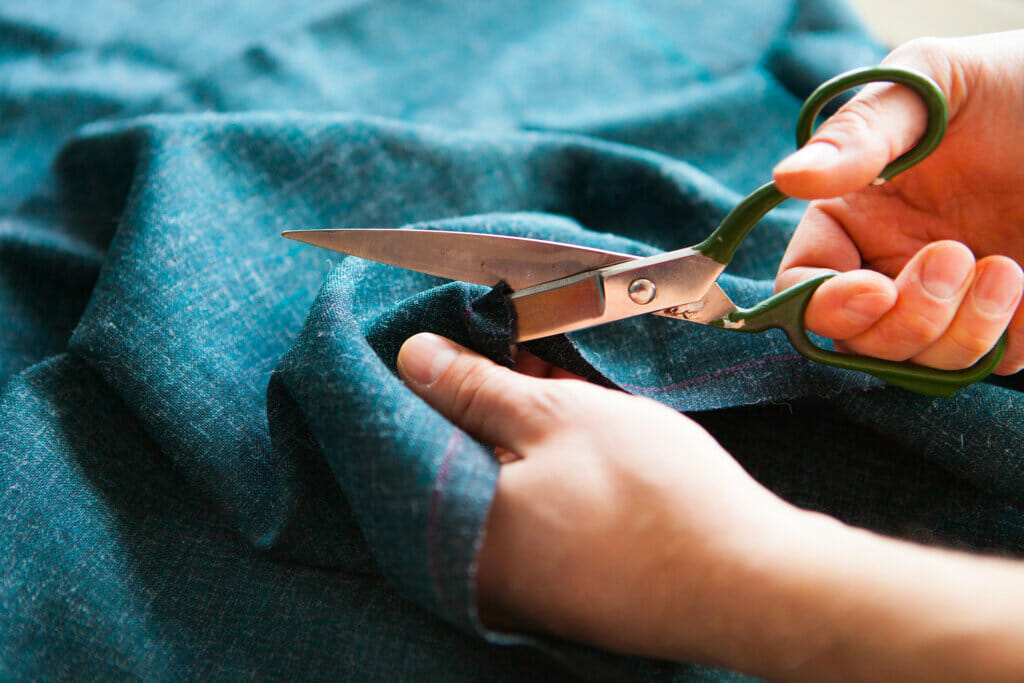 Any sewist needs a pair of sharp and comfortable scissors that cut through fabric well without any fraying or catching.
Also, your scissors should be tagged "fabric only"; never use them for other craft projects.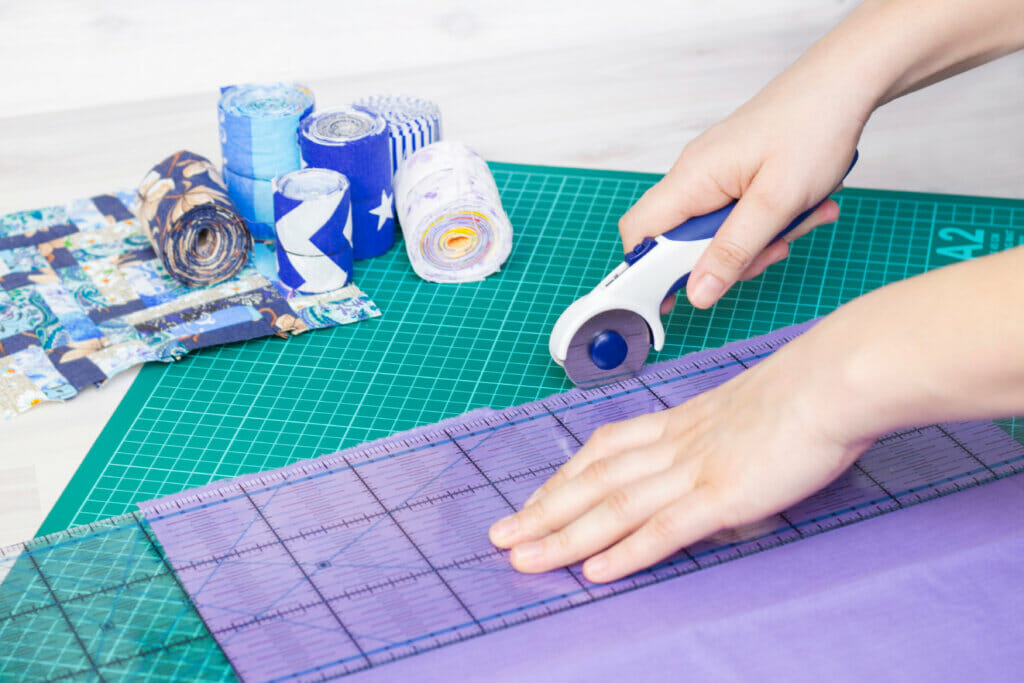 3. Cutting mat & rotary cutter
A self-healing cutting mat and a rotary cutter make accurate fabric cutting much easier and faster.
The self-healing mat stays smooth after every cut and protects the underlying surface. Moreover, it's a big time-saver for all quilting/sewing projects as you can cut multiple layers of fabric at a time.
Related: 10 reasons why you need a self-healing cutting mat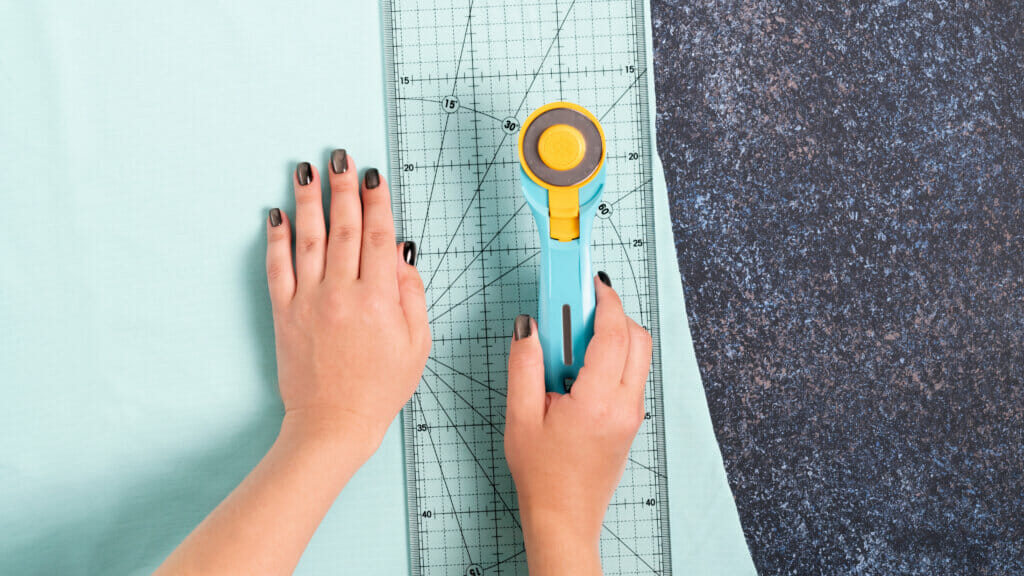 Certainly, it's good to be prepared and have all the supplies you need at the ready. A clear ruler is a must if you're looking for accurate alignment.
It's easy to read, position and makes sewing even more enjoyable. This little tool helps a lot with seams, hems, folds, and pleats.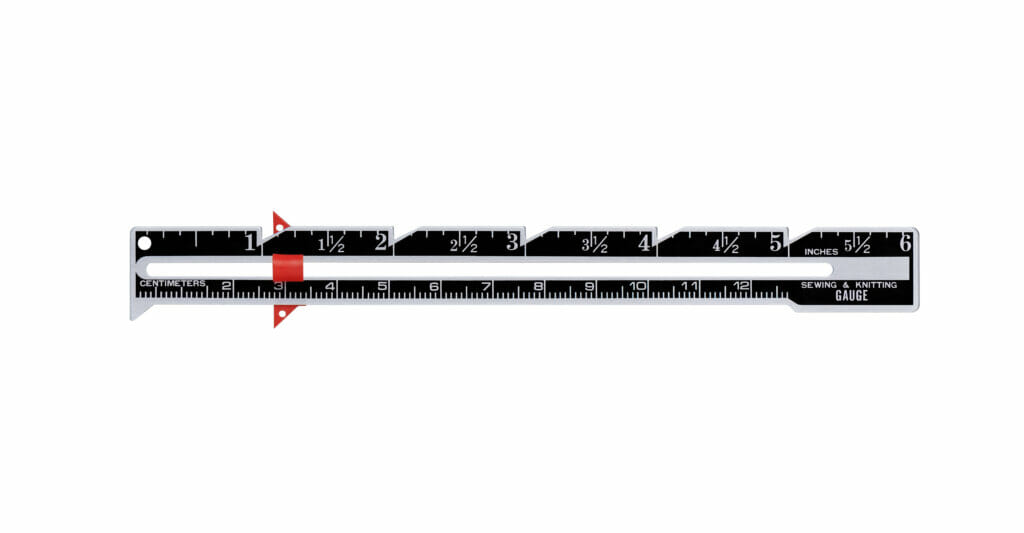 A seam gauge is a great multifunctional tool that every sewist should own.
The seam gauge makes it easy to measure hems, add seam allowances to patterns, or mark lines on the fabric. You can also use it to place buttons and buttonholes.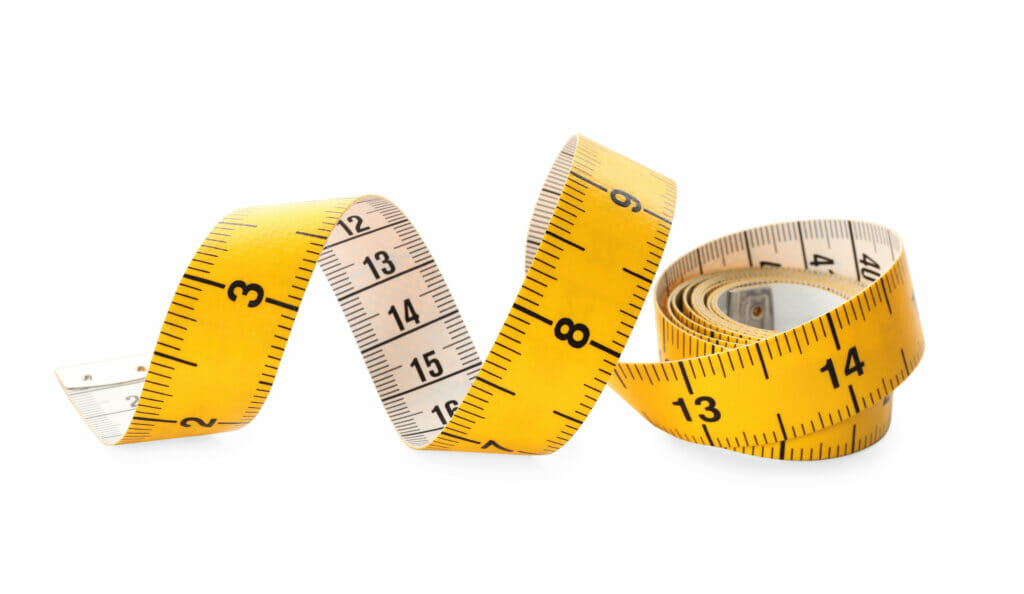 It's one of the most useful sewing tools. You can use a flexible measuring tape to measure any body part – arm, thigh, chest, waist, hips, etc. – and all sorts of other things.
I use mine all the time to measure fabric, draft patterns, determine the length of a garment, or measure curves.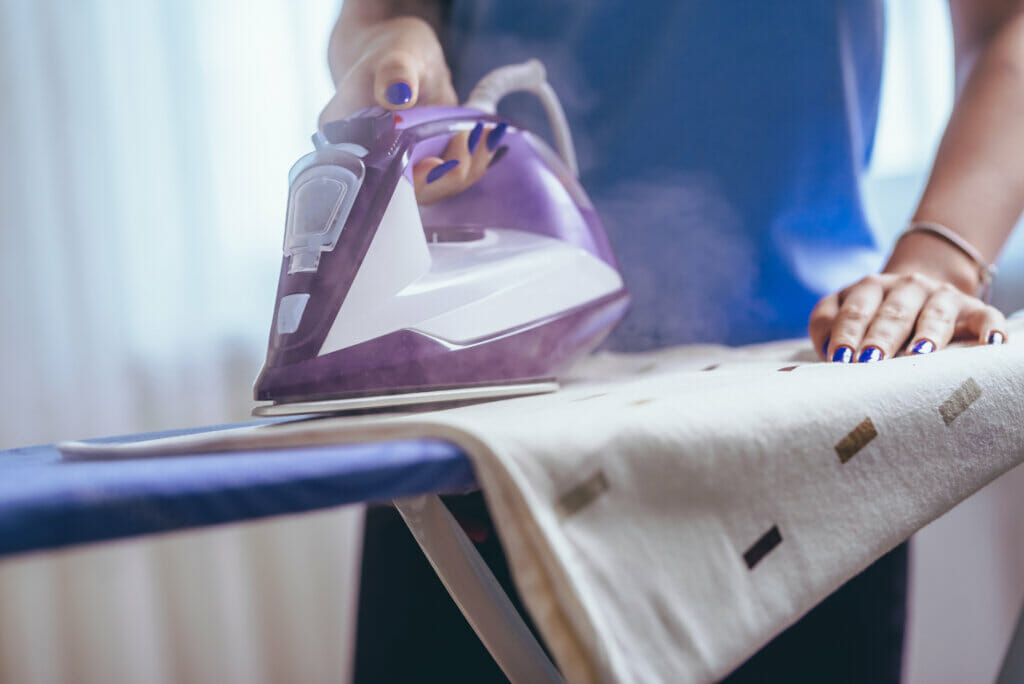 This is so important when you get serious about sewing!
You need a steam iron to press the fabric before cutting, make darts or pleats, and press your seams as you sew.
Pressing is essential if you want a more professional look for your sewing projects.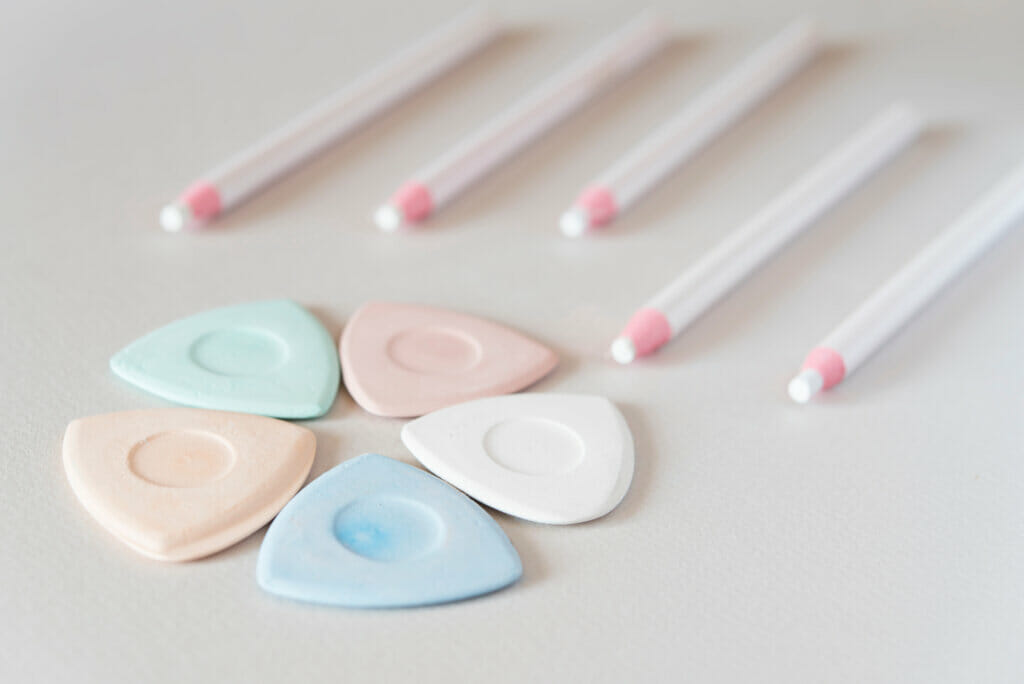 8. Fabric chalk / pencils
You can use what you like best – fabric chalk or fabric marking pens.
Both work great on fabric and mark smooth, clear lines that are not difficult to wipe away.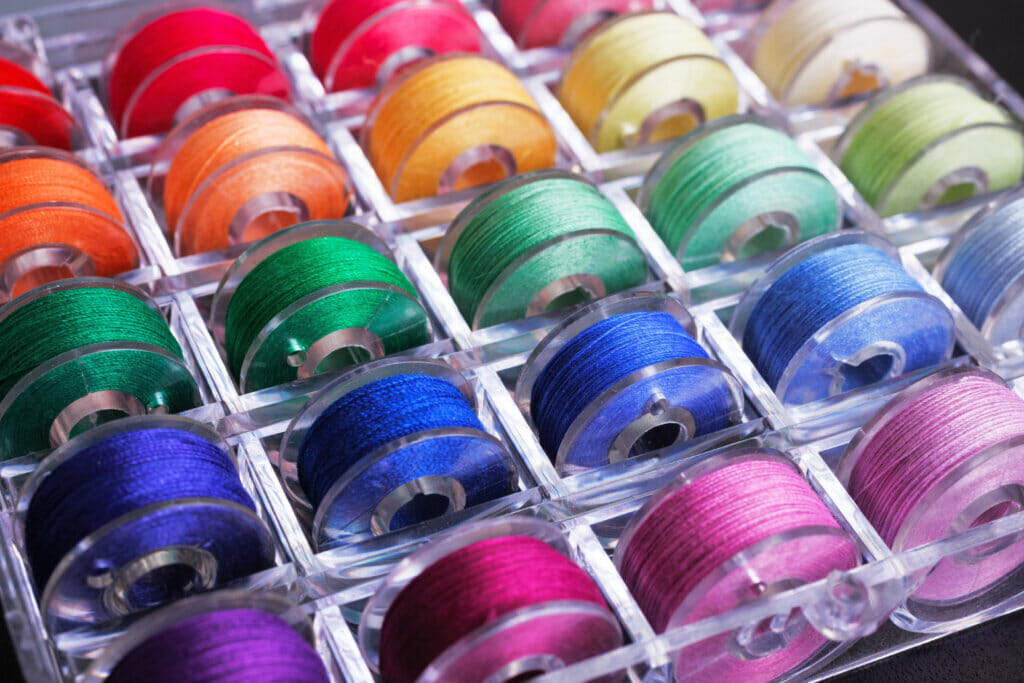 Almost all sewing machines come with a set of bobbins included in the box, but you'll soon fill them and discover they are not enough.
The best bobbin is the empty one, they say! So, how many bobbins do you really need? The answer is usually somewhere between 20 and 30 bobbins.
Just make sure to buy the right size of bobbin for your sewing machine, as there are many different types.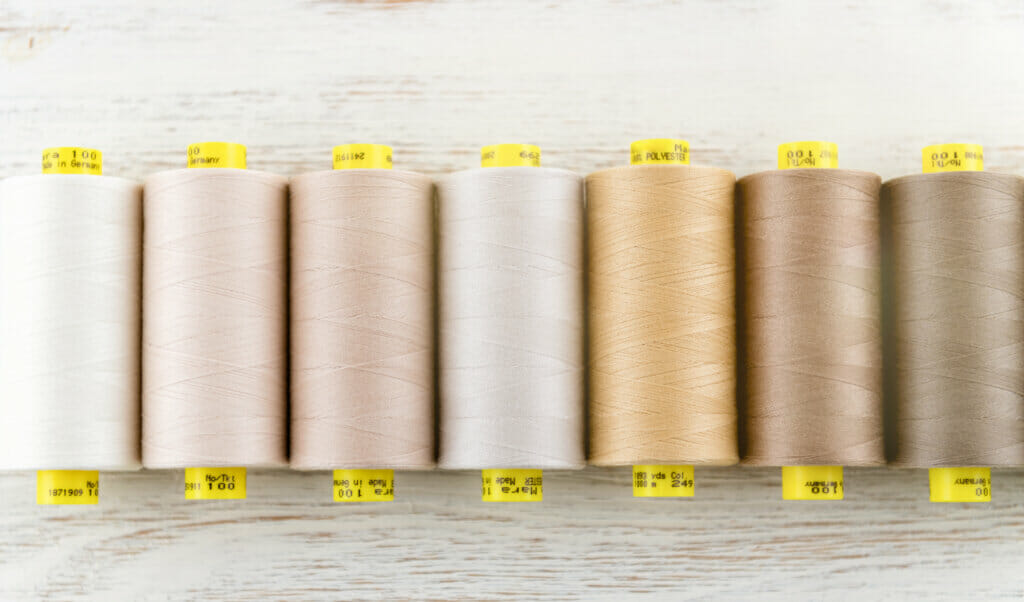 Always use good-quality sewing thread to avoid stitching problems, thread breaking, and lint build-up.
There's a big difference between a cheaper thread and a more expensive one. For instance, if you buy the latter, you'll never have to wonder if your project is going to hold together after a few wash cycles.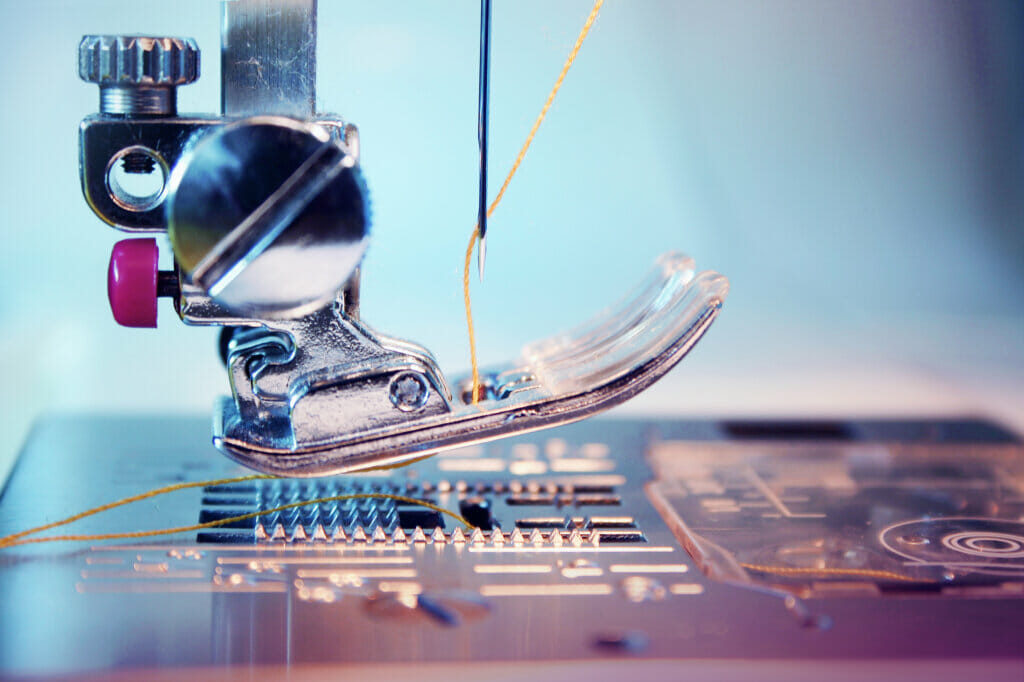 Sewing machine needles is one thing you should never go cheap on. Doing so can lead to a significant machine repair bill later on, so it's not worth it.
You'll need different types and sizes of machine needles, depending on the fabric you'll use. There are universal needles, jersey needles, jeans needles, and twin needles, to name a few.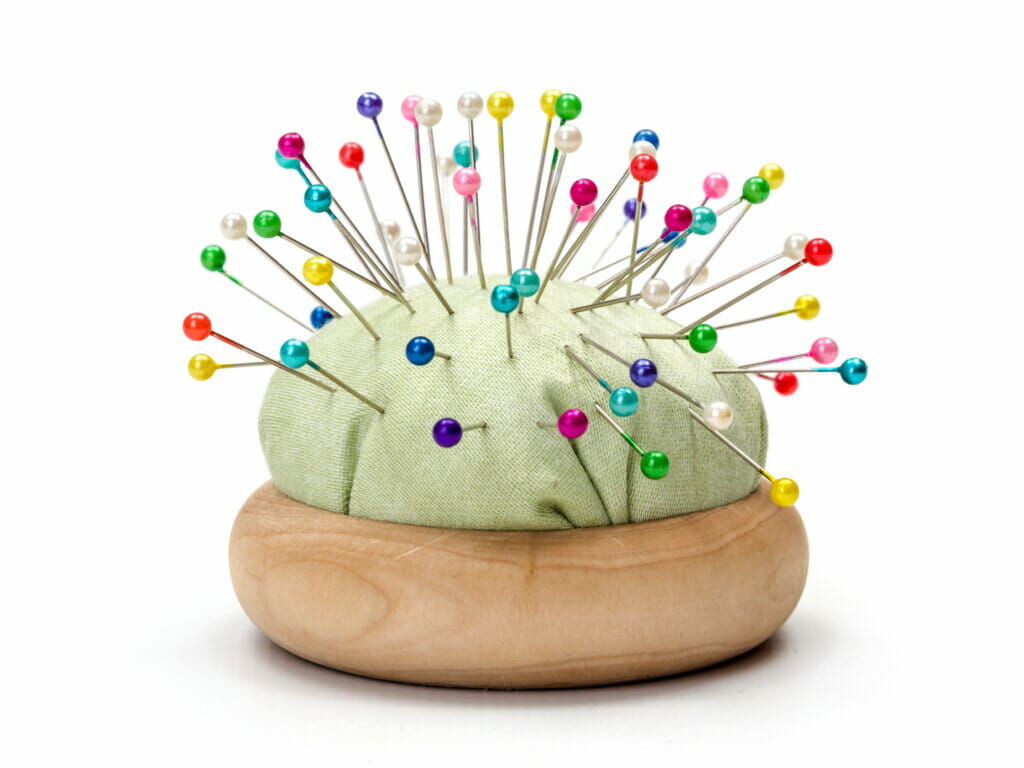 Sewing pins always come in handy, whether it is to attach your pattern pieces to the fabric, to fit fabric on the body, or to attach layers of fabric together.
They are meant to keep the fabric in place while you're cutting or sewing.
And of course, you need a place to store those sewing pins and keep them at hand – that's what pincushions do.
---
This list of sewing supplies will help you get on the right track if you're a beginner. All of these are tools as useful as they come – take good care of them, and they will last for a long time.
What are your favorite sewing supplies? Which items from this list do you already own?
Let's keep in touch! You can find me on Facebook, Instagram, and Pinterest.