DIY cotton infinity scarf tutorial. This is so easy and fun – a great DIY project for someone who is learning how to sew. In as little as 10 minutes, you can make your own cotton infinity scarf from scratch.
How much fabric do you need to make an infinity scarf? How long and wide should a scarf be? And what fabric to use for a DIY infinity scarf? Check out this free sewing tutorial for beginners and learn how to make an infinity scarf in 5 easy steps.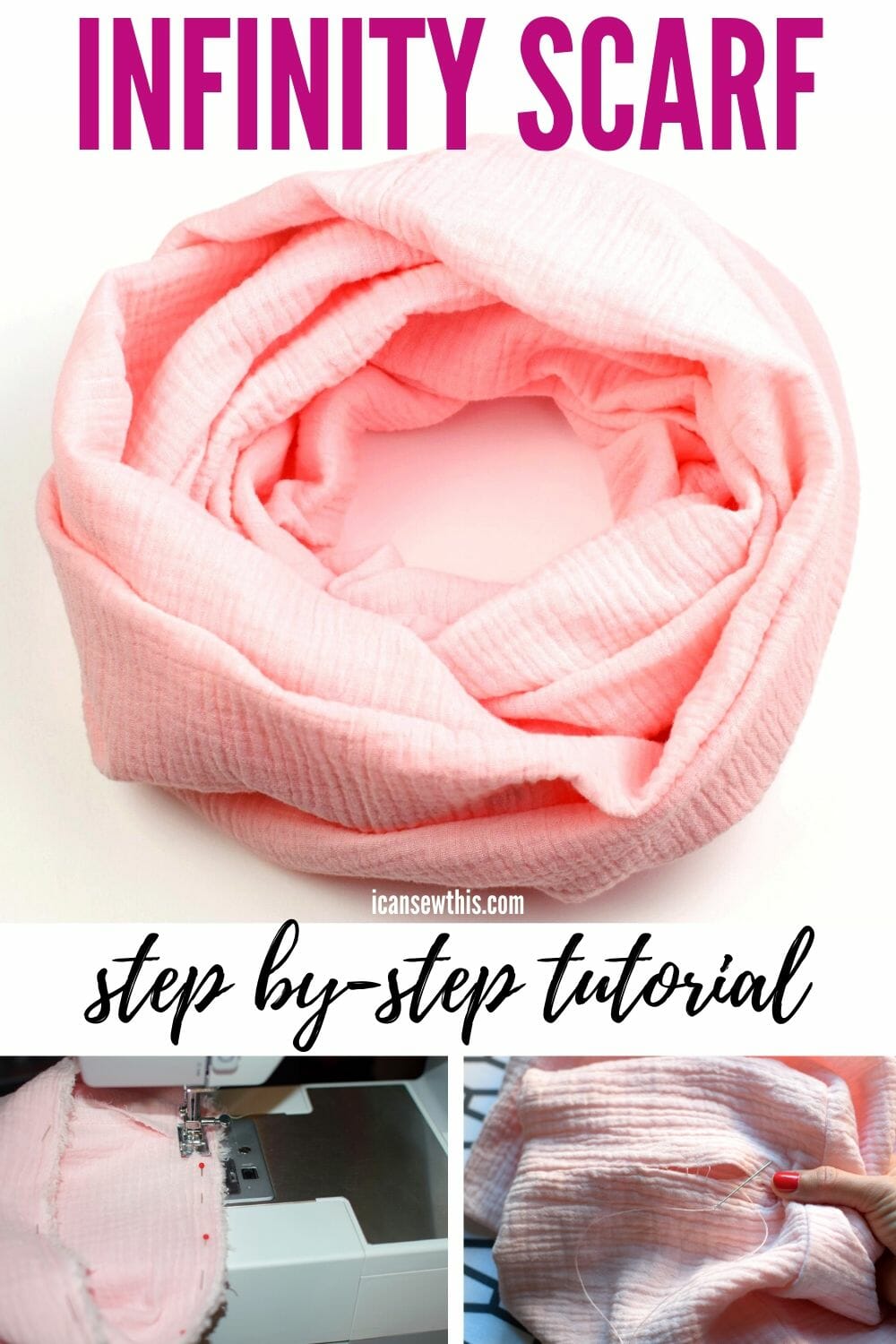 An infinity scarf is one giant loop of fabric -that's why it's also called the circle scarf.
I made mine using a soft, lightweight pink double gauze – fabric also known as muslin.
It feels so nice against the skin, has such a nice drape, and I love the crinkled look! This is now my favorite accessory.
---
Looking for some other fun stuff to sew?
Here are some ideas for you:
---
An infinity scarf is practical, stylish, and easy to wear. It's ideal for traveling, for both casual or formal outfits, and it makes an excellent gift on any occasion.
Ready to make your own? Just follow these simple steps.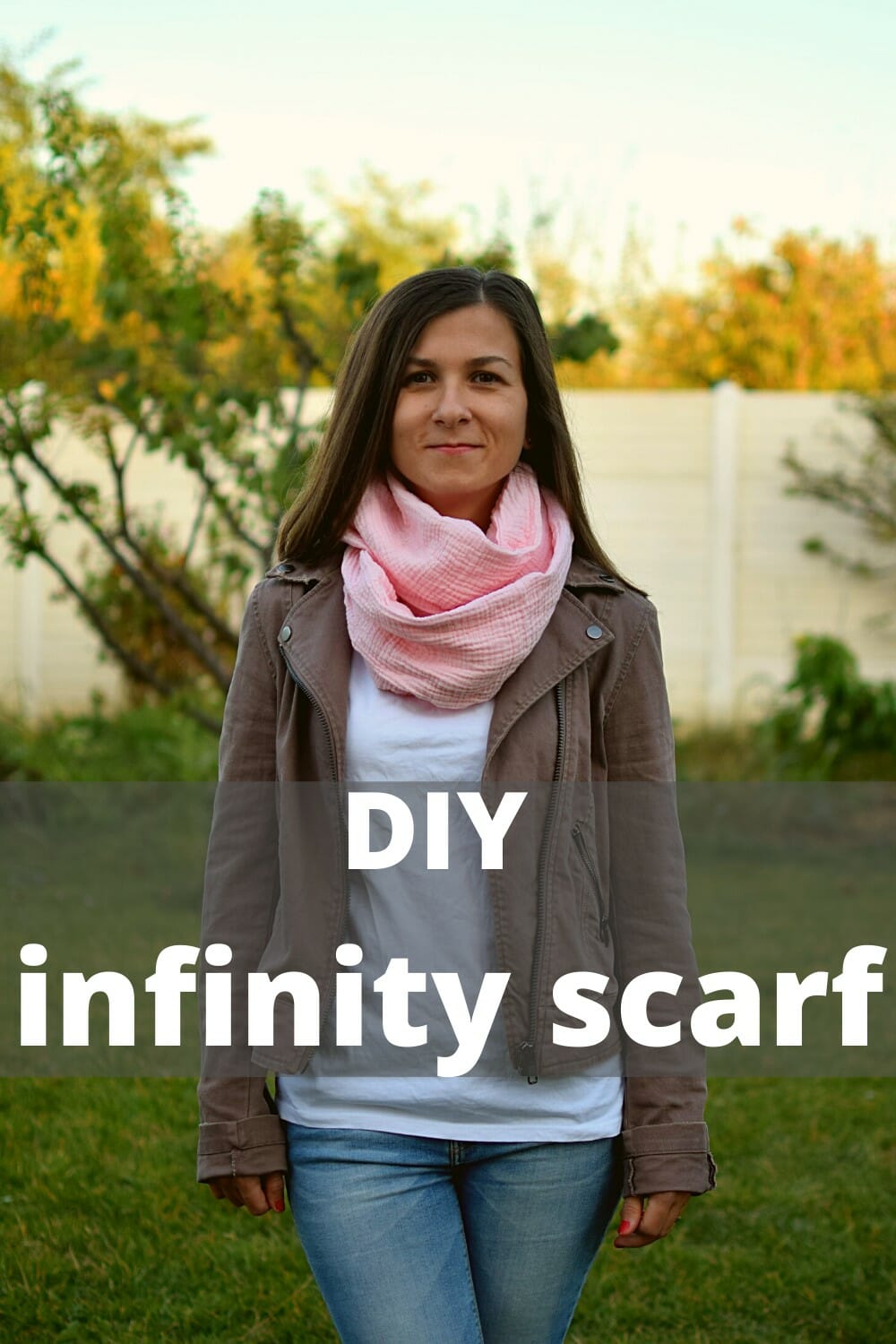 What's the best fabric for a DIY infinity scarf?
If you want a breezy summer scarf, you can use a cotton voile fabric, lightweight linen, chambray, double gauze, or silk.
However, if you want an infinity scarf to keep you warm on cold weather days, you better go for linen, cotton, jersey, double knits, ponte de roma, flannel, french terry or lightweight wool.
Stay away from heavy / stiff fabrics such as twill, corduroy or canvas, because they don't drape well.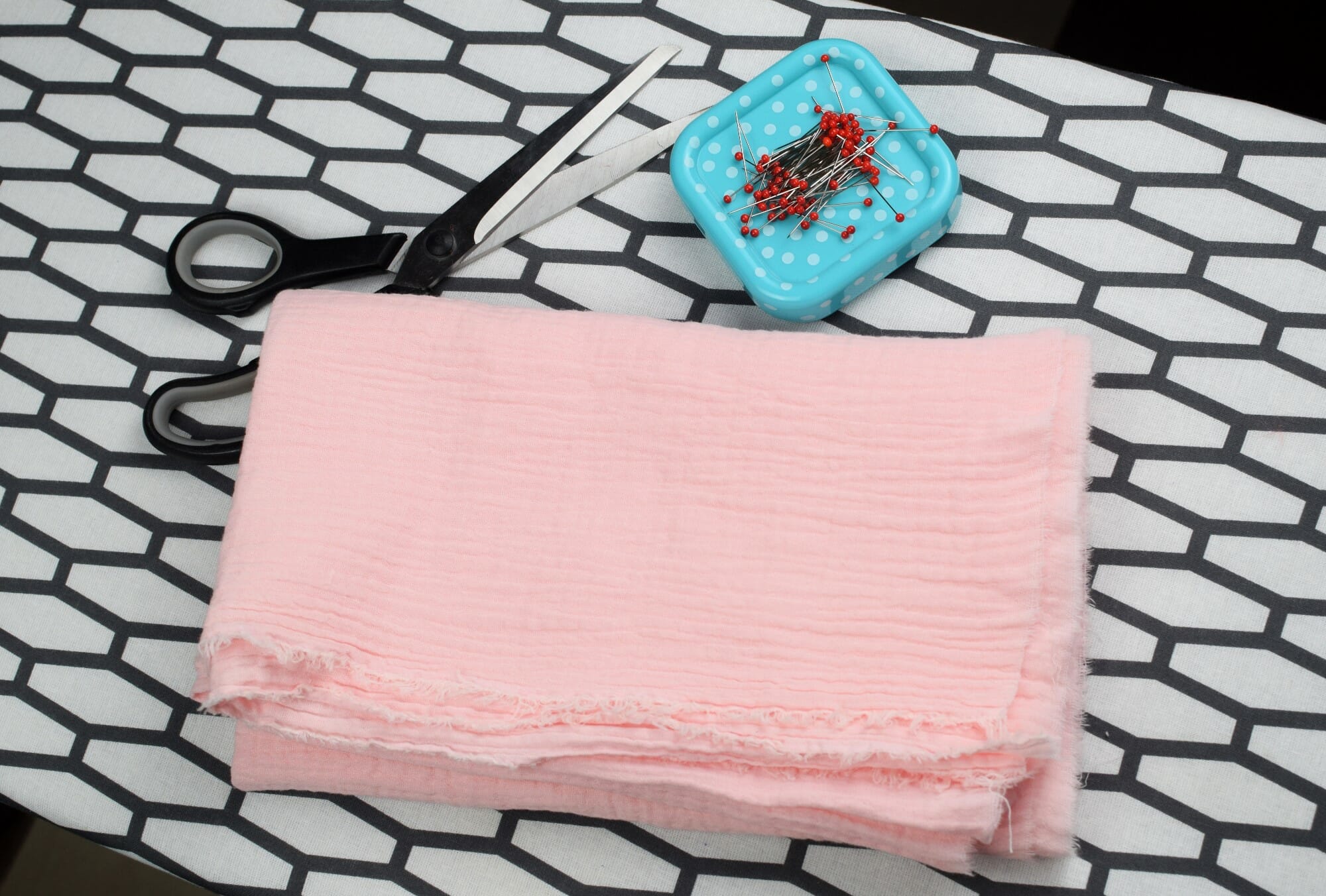 Sewing supplies
Fabric – see suggested types
How much fabric do you need to make an infinity scarf?
For this project most likely you'll need two yards of fabric.
It's best to take an old scarf or a piece of fabric and wrap it around your neck twice or in whichever way you intend to wear it.
I used a 20 x 50 inches piece of double gauze fabric.
My finished scarf will measure 10 inches in width and approximately 49 inches in length and these dimensions are just perfect for me.
How long and wide should an infinity scarf be?
There is no single answer to this question, as it's simply a matter of personal choice. Infinity scarves don't have to be a particular length or width to look great.
The length of an infinity scarf can vary anywhere between 60 and 80 inches, and the width can range from 8 to 15 inches, depending on personal preference.
How to make a DIY infinity scarf
Step 1
Fold the fabric piece lengthwise, right sides together. Next, pin the long edges, and sew to form a tube. There is no need for a seam finish since there will be no visible raw edges in the end.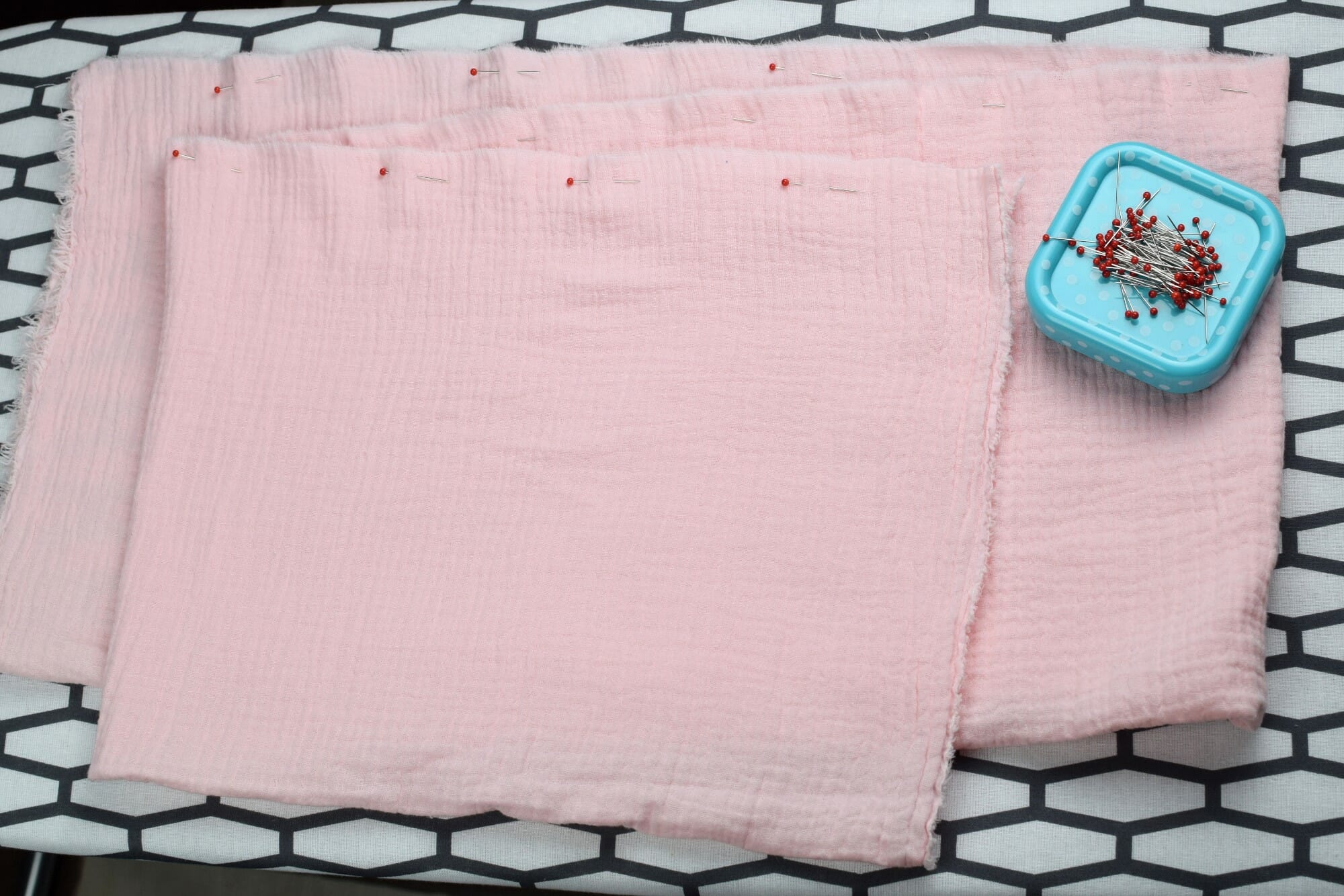 Step 2
Turn the fabric right side out. Join the two ends of the scarf, right sides together, to form a loop. Make sure that the seams are lined up.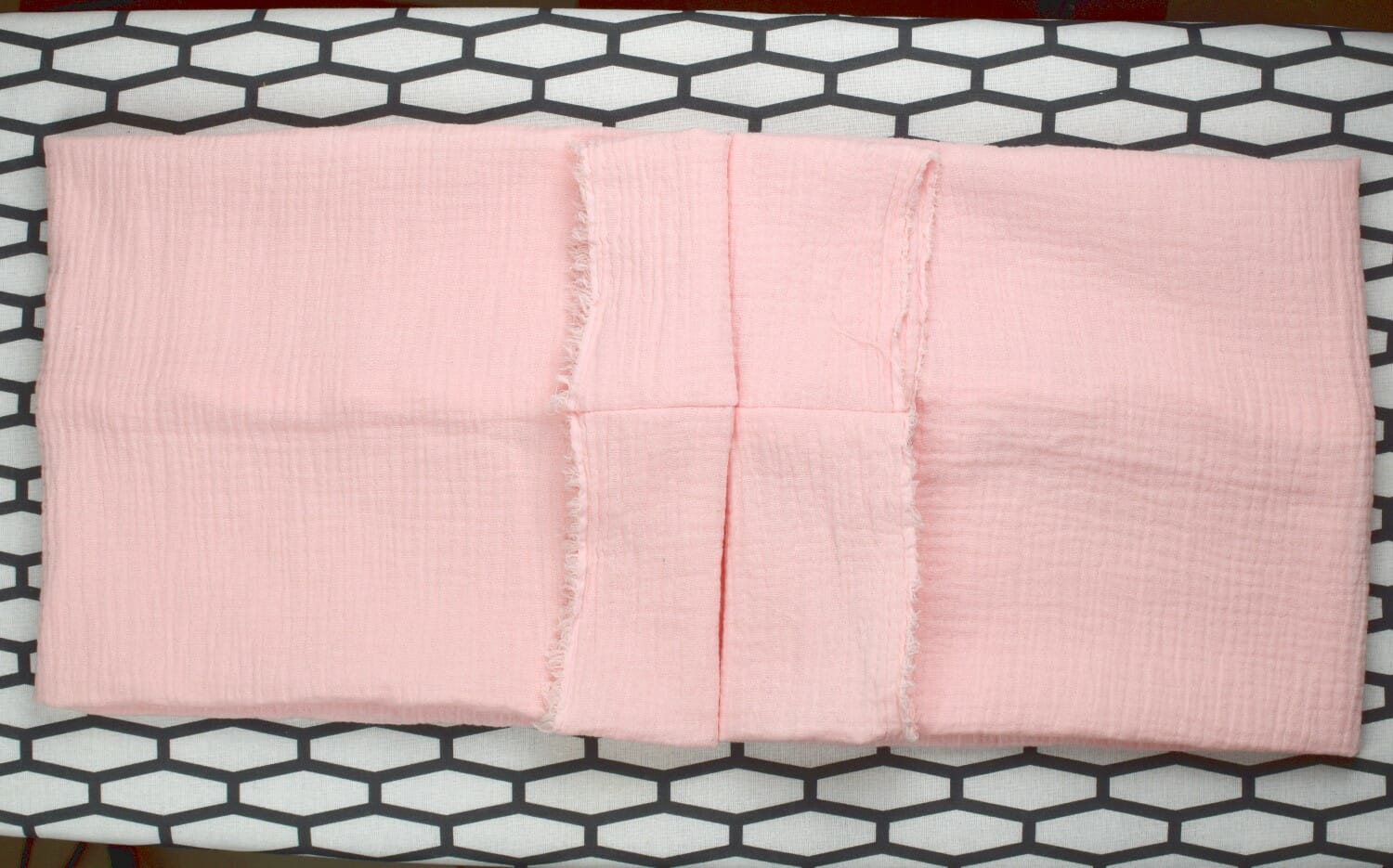 Step 3
Pin the seams, then sew around the circle as much as you can – remember to backstitch at the start and end. Leave a 2-3 inch opening, so you can turn your scarf right side out after you sew it.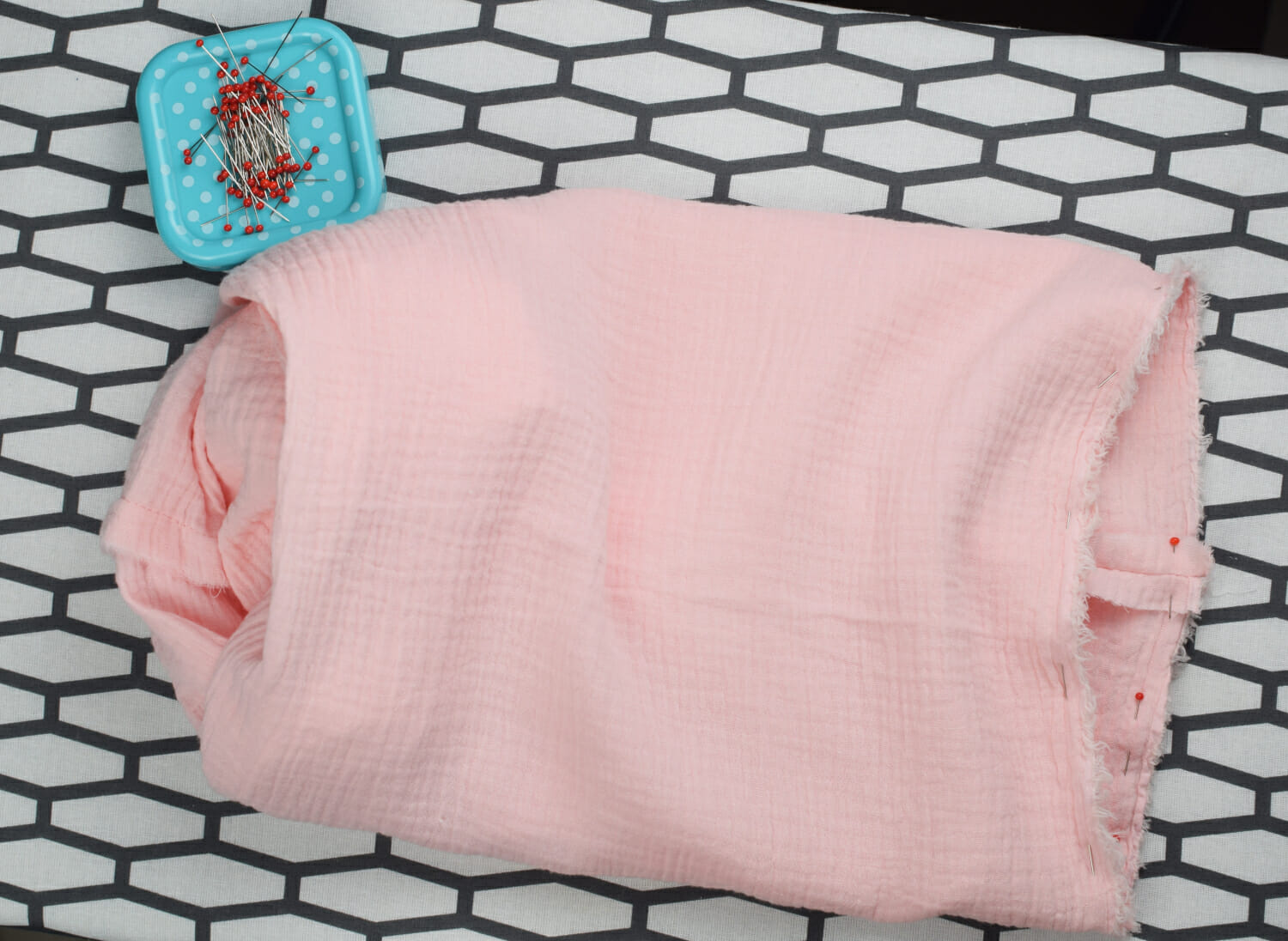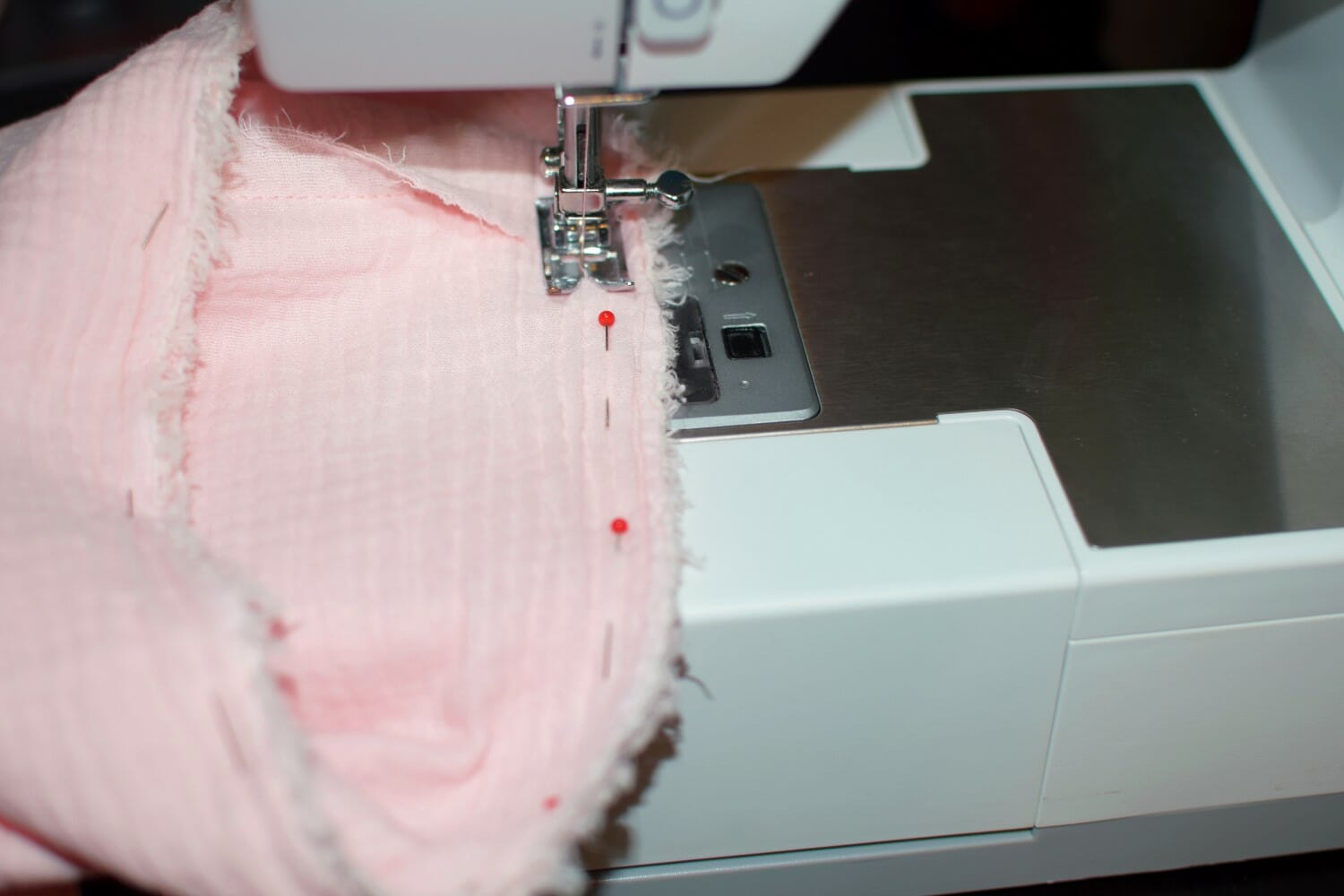 Step 4
Reach into the opening and pull the fabric right side out.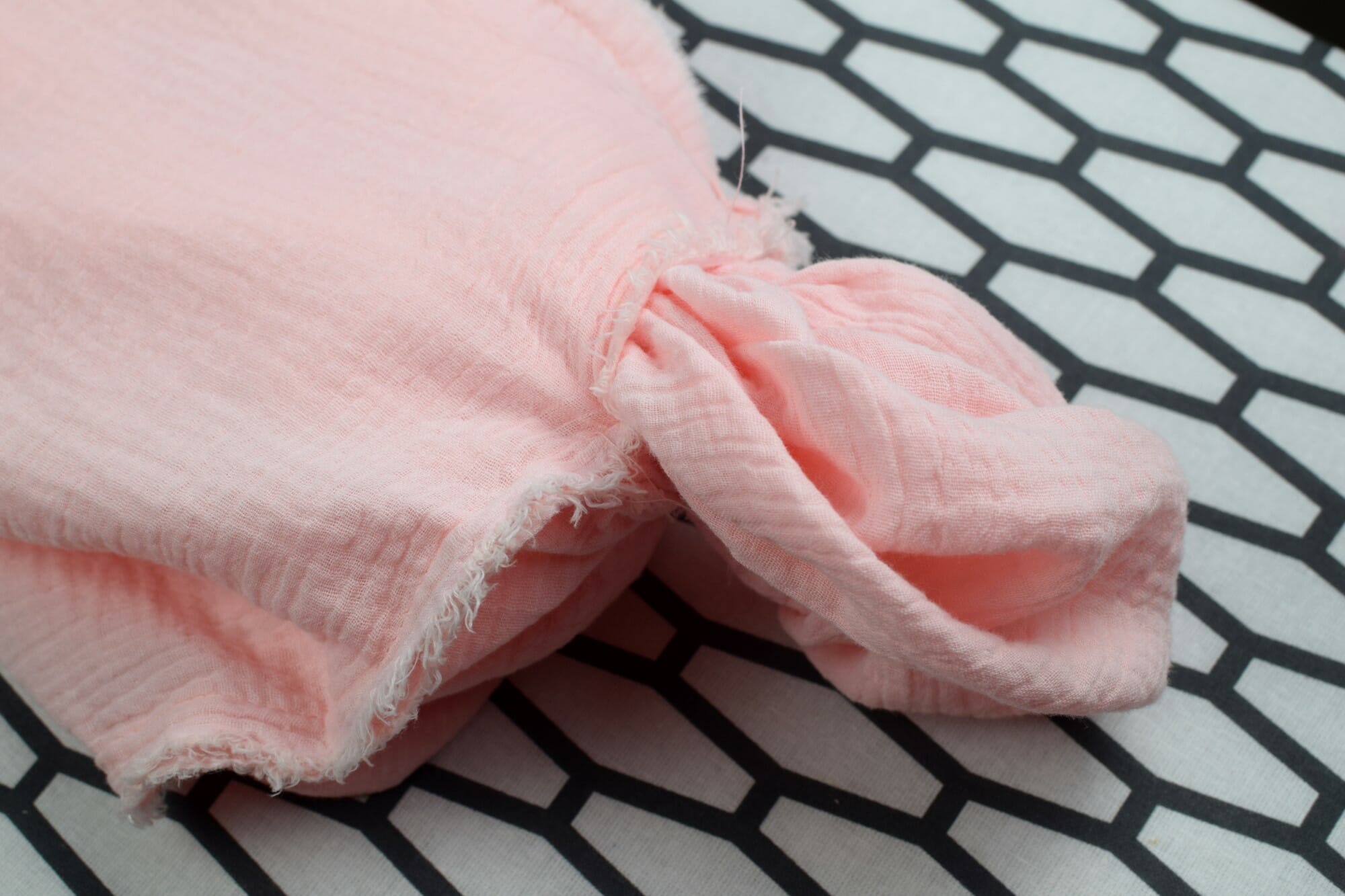 Step 5
Sew the gap by hand using the ladder stitch, or, if you don't mind the visible topstitching, you can fold the raw edges in and sew a straight stitch to close the opening.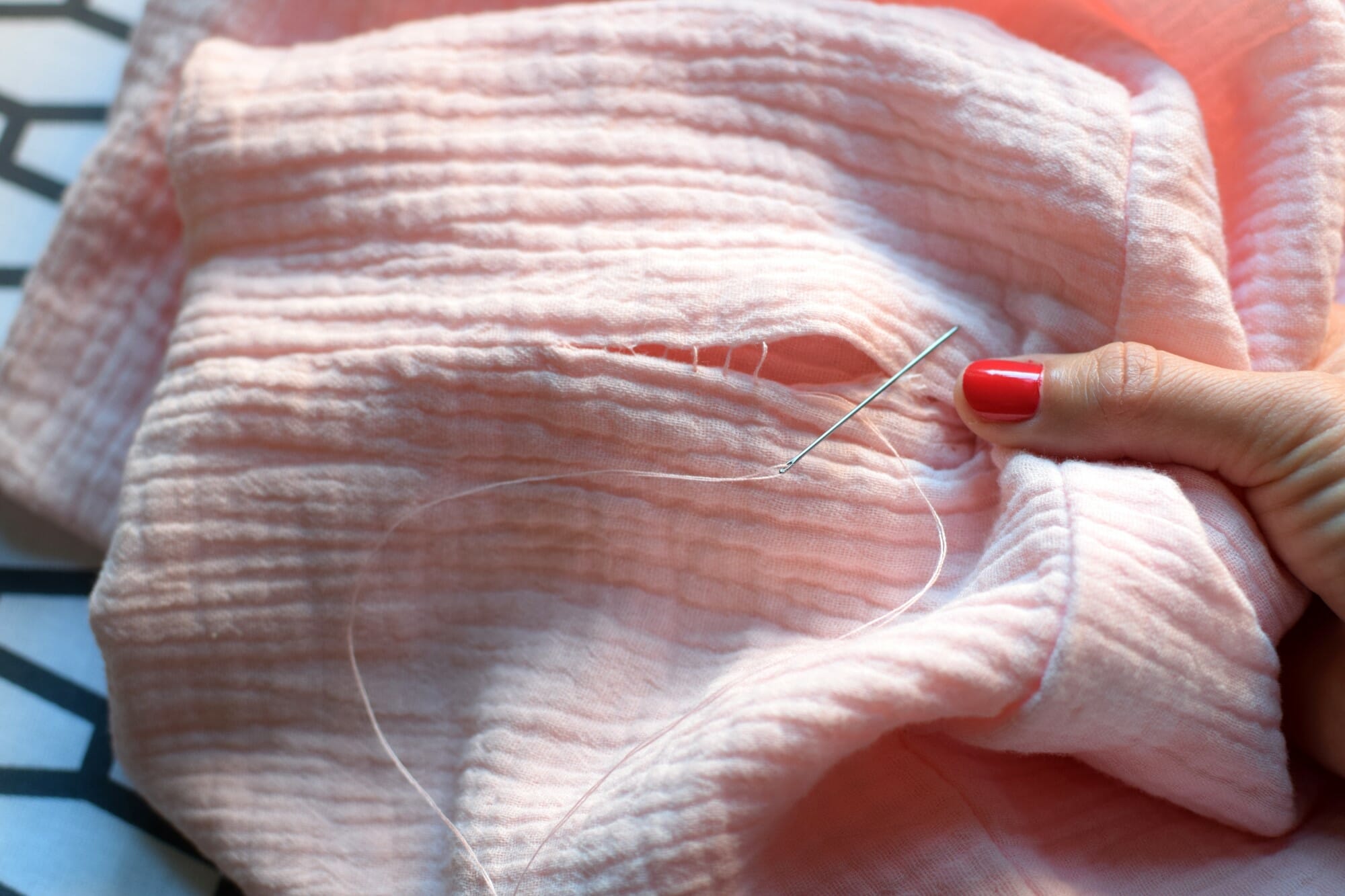 That's all! Isn't it beautiful? The infinity scarf forms a full circle making it so easy to wear and look effortlessly cool.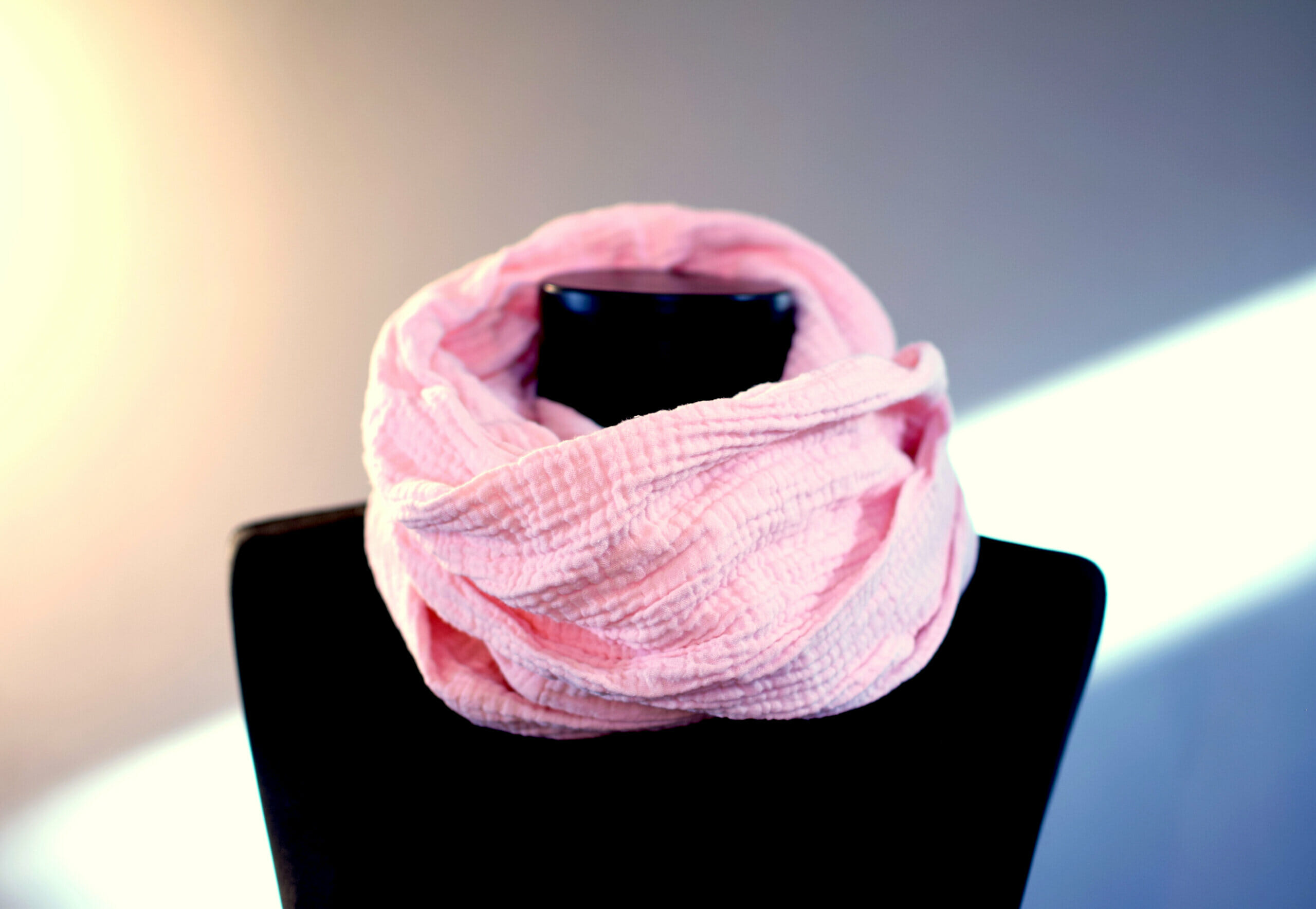 You can wrap it around your neck two or three times, depending on what look you are trying to achieve .
Happy sewing, everybody!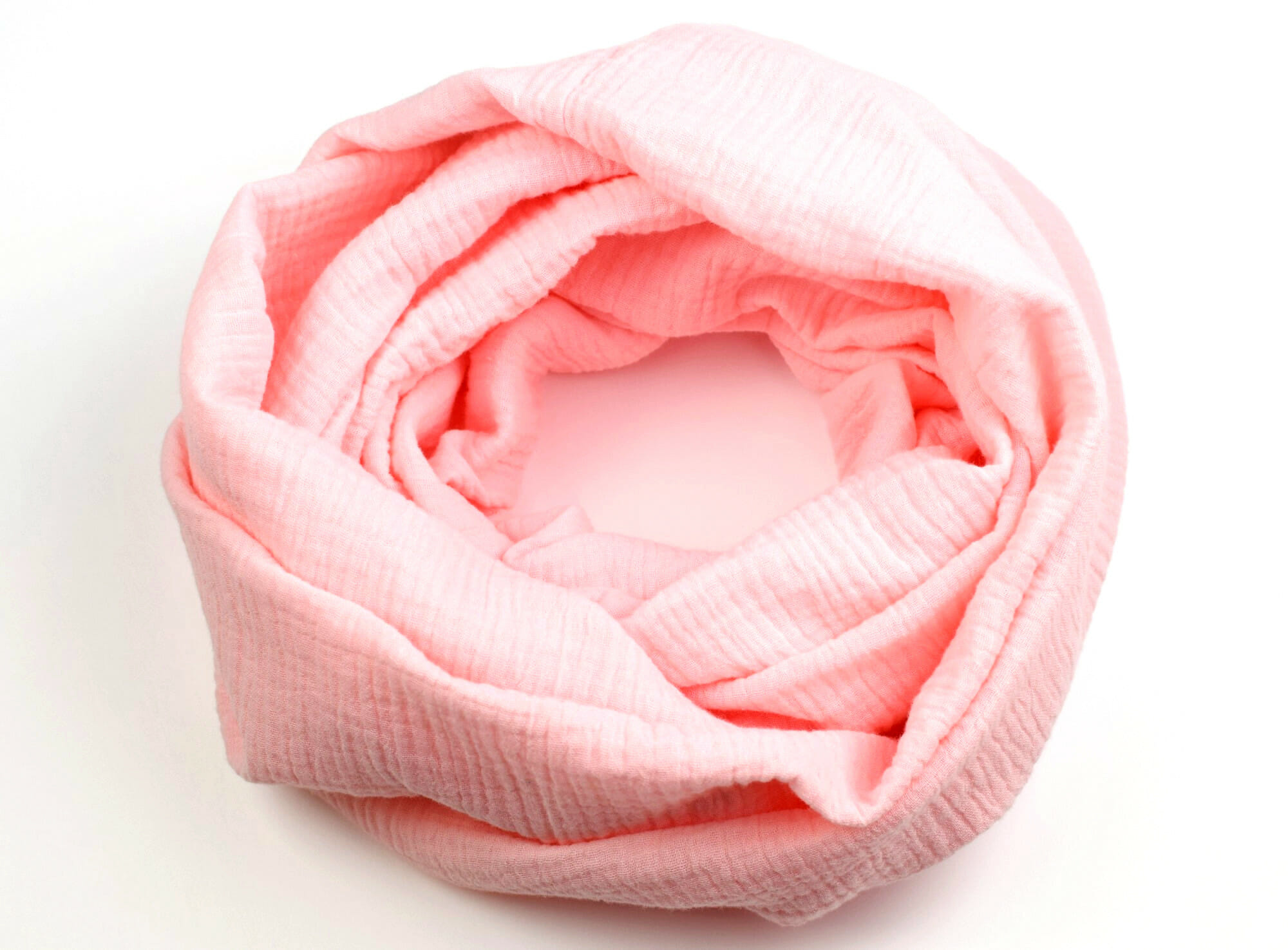 Let's keep in touch! You can find me on Facebook, Instagram, and Pinterest.