Learn to make a simple dress for your 12-inch Paola Reina doll with this free pattern and tutorial. This is a quick sewing project, easy to tackle even for someone who is just learning how to sew.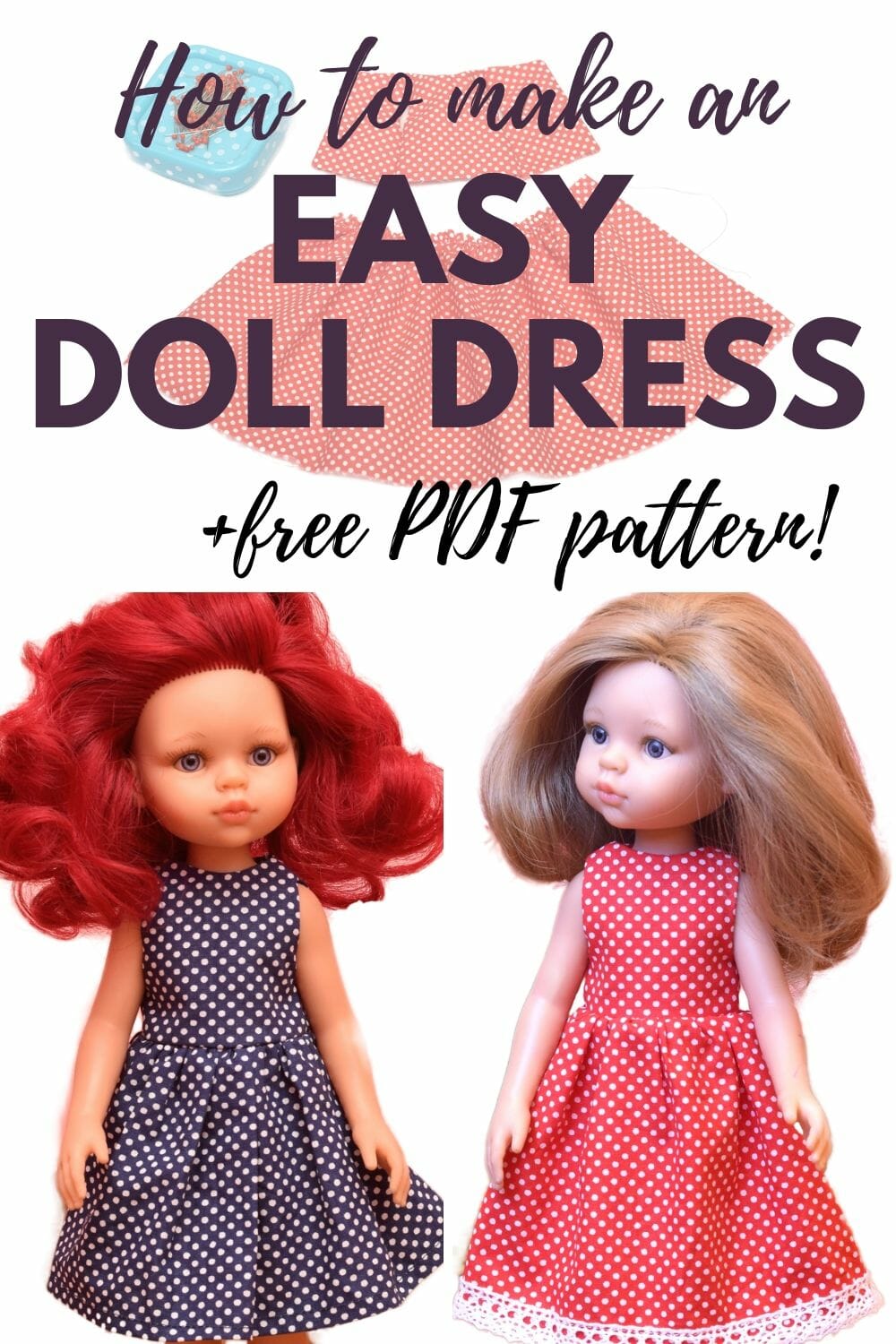 I drew this pattern by hand and I have to admit that the construction of the bodice is a bit unorthodox. You can't sew for real people like this.
However, this "technique" makes sewing a 12-inch doll dress a breeze!
Who knew that you can actually have fun making tiny doll clothes?!
The dress is actually well made and beautiful. It looks as good on the inside as it does on the outside, and there are no fraying edges. Besides, you can make it in under 30 minutes, and that's awesome!
I feel like I deserve a pat on the back, LOL.
This easy Paola Reina doll dress is made of a simple fitting bodice and a gathered skirt and it features a Velcro back closure.
Of course, you can jazz up this doll dress by adding buttons, lace trim, ribbons or ruffles either to the bodice or the skirt.
I kept it simple but I plan on making some more, because my youngest daughter loves to play dress-up games with her dolls.
This doll dress pattern is designed for 12-inch Paola Reina and other similar-sized dolls.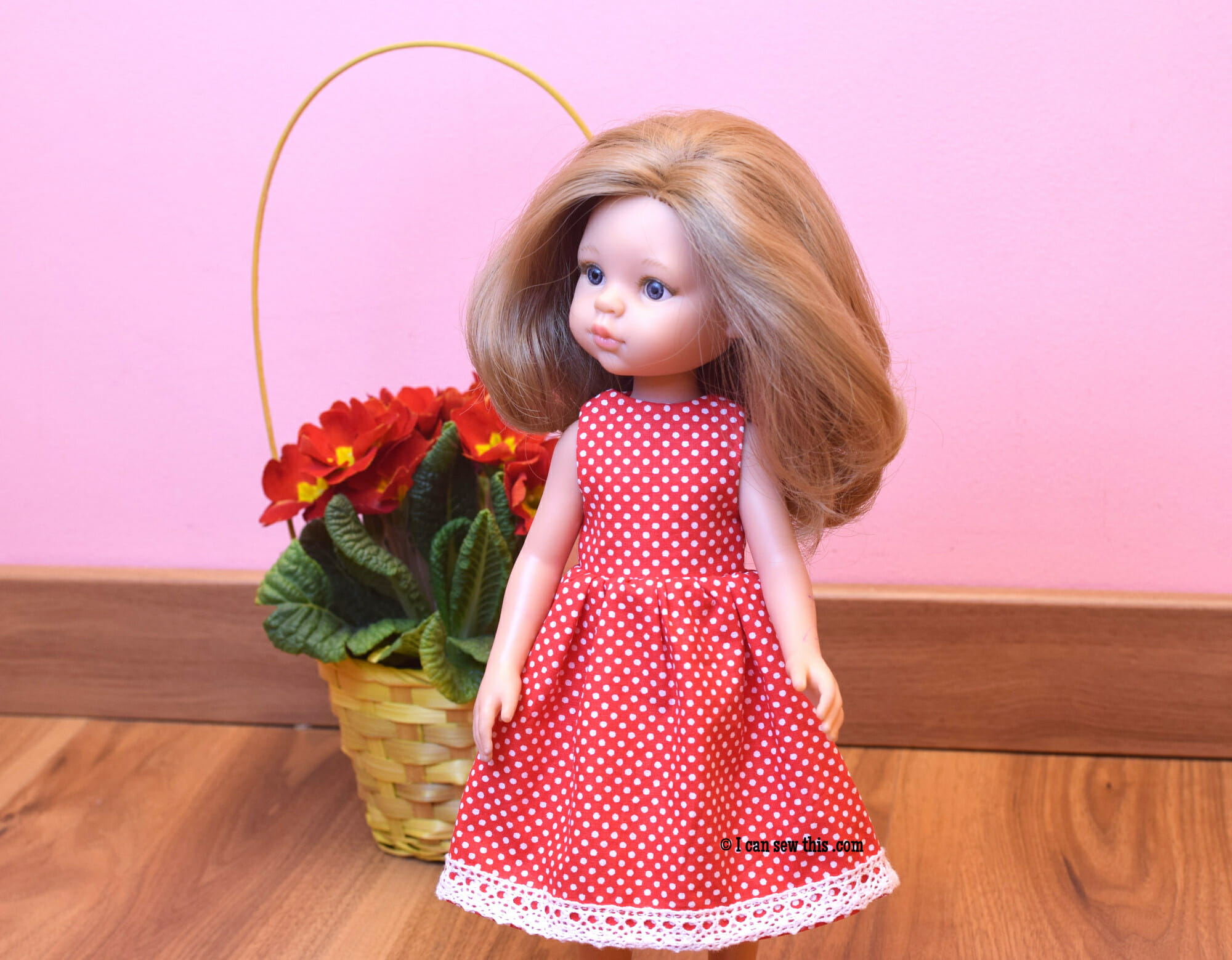 You can save a lot of money by making doll clothes yourself instead of buying, and you also get to use those fabric scraps from your stash. That's a win!
Related: 10-minute Barbie dress tutorial (+free PDF pattern)
Just follow these simple instructions to make your own gorgeous doll dress.
Sewing supplies
cotton fabric scraps
Paola Reina doll dress – Free PDF pattern available here (1/4″ seam allowance included)
Step 1
Cut your fabric pieces – 2 front pieces, 4 back pieces and 1 rectangle for the skirt – 6 inches long and 18 inches wide (15×45 cm). And that's all you need for this doll dress.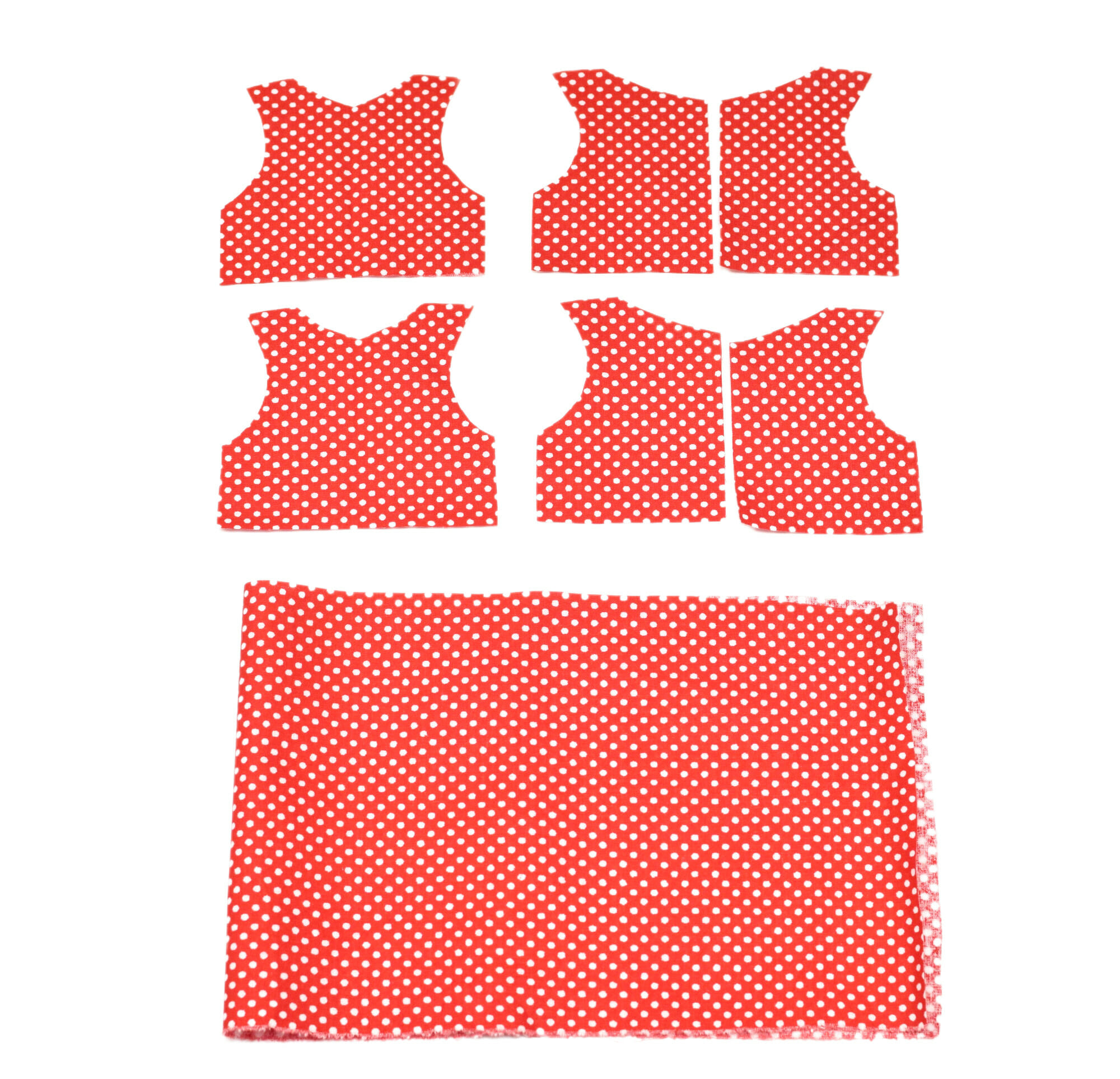 Step 2
Lay the front and the back pieces right sides together.
Sew the side seams, underarm seams and neckline seam – everything except for the bottom seam, as shown in the photo below (see the black lines).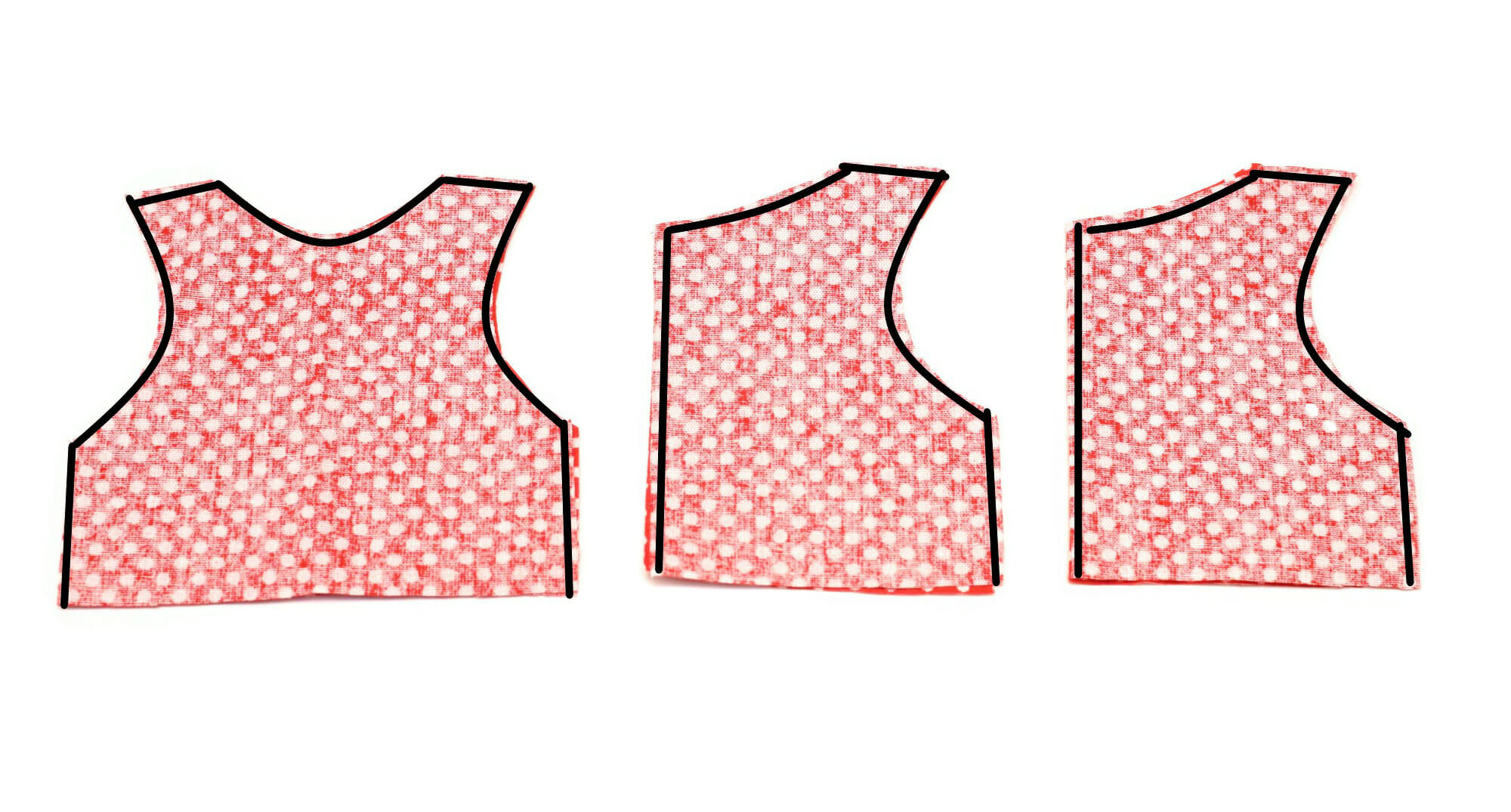 Sew slowly, with a ¼ inch seam allowance, and a 2.5 mm stitch length.
Step 3
Turn the three bodice pieces right side out.
Poke the corners out using a chopstick or a dull pencil and give them a good press.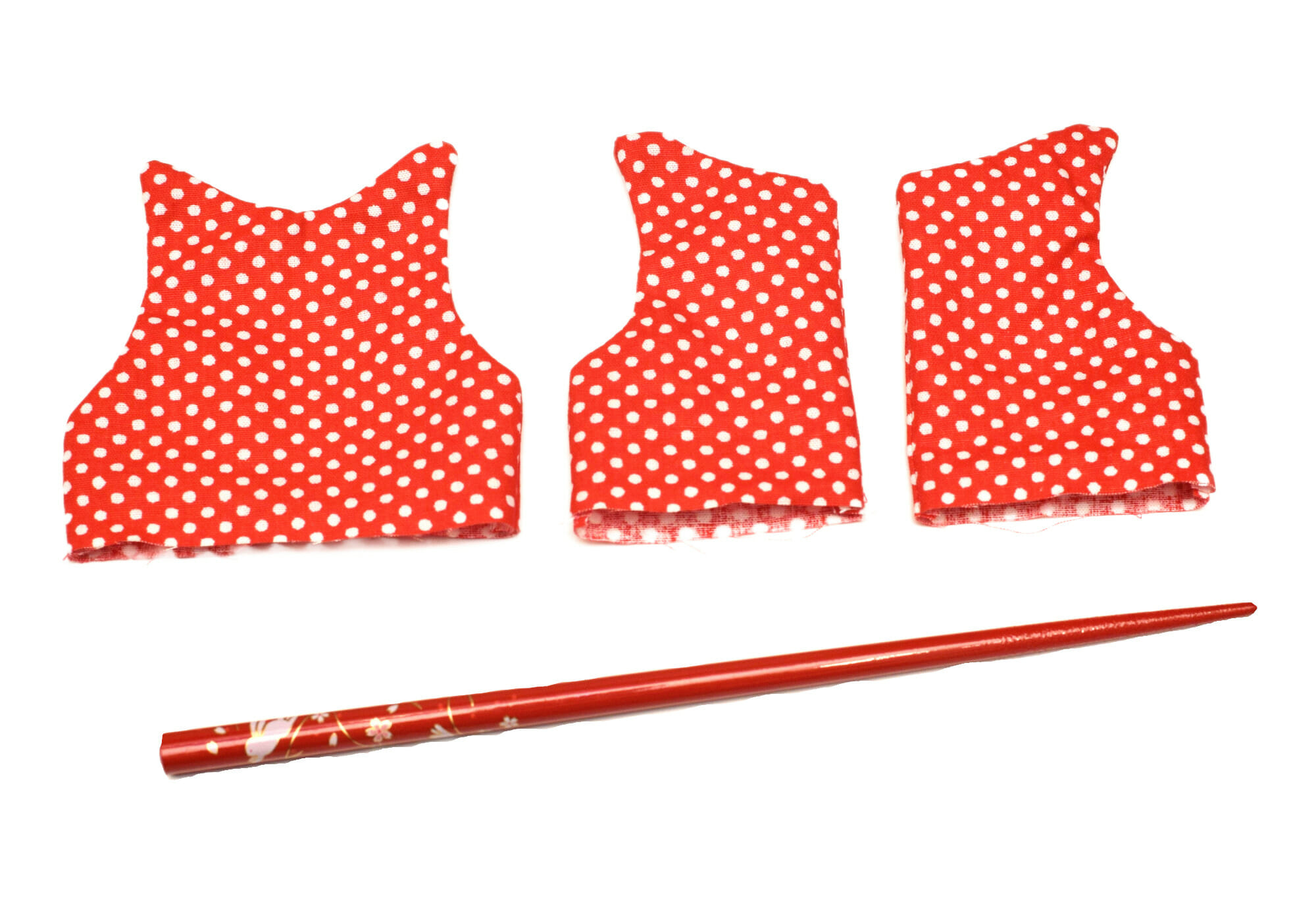 Step 4
With the right sides together, sew the front and back bodice pieces together at each shoulder seam and side seams with a ¼ inch seam allowance. Backstitch at the beginning and the end.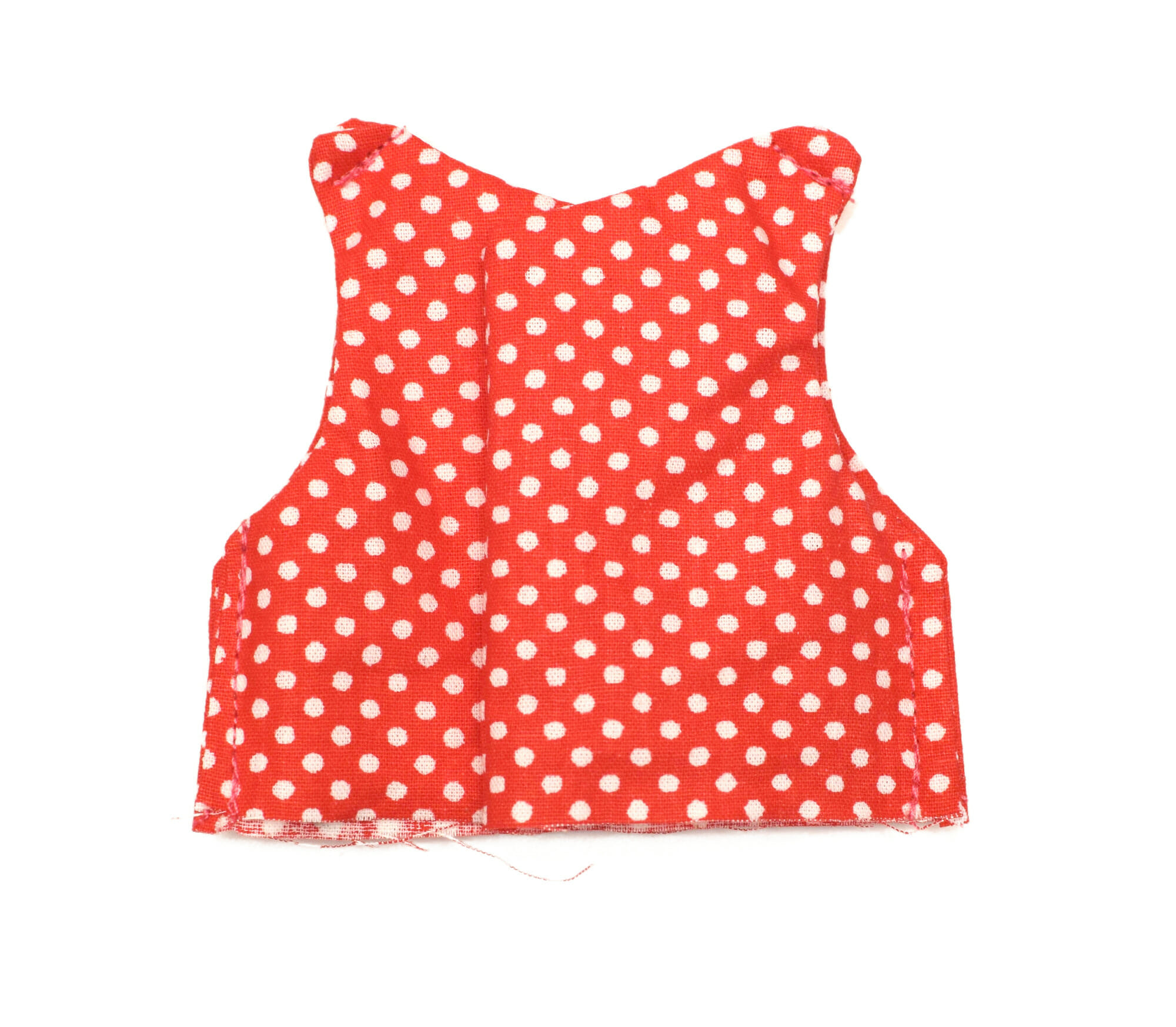 Step 5
Fold the short edges of the rectangle towards the wrong side of the fabric about 1/4″, twice, and stitch.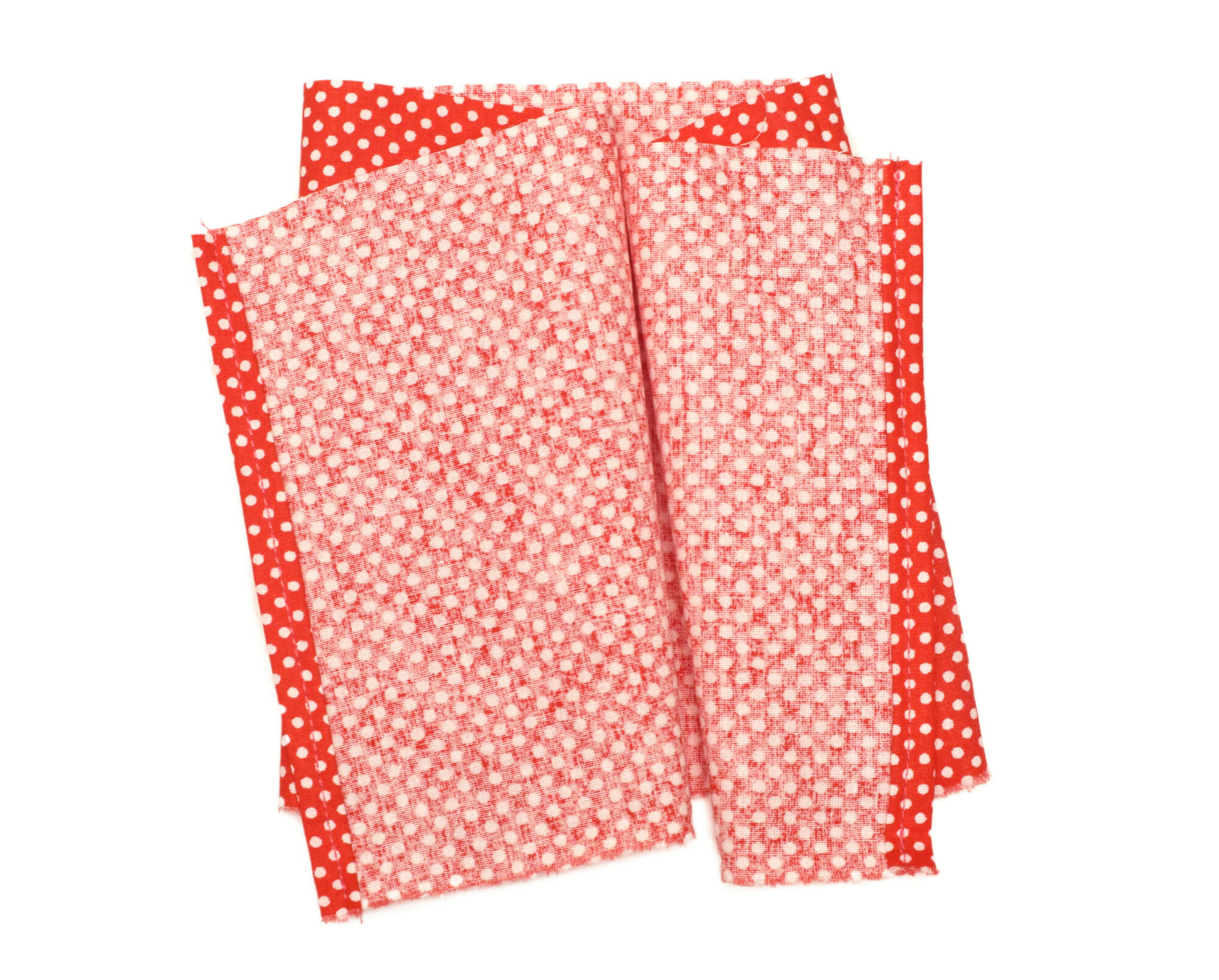 Step 6
Run a basting stitch along the 18″ edge. Gather the skirt until it fits the bodice.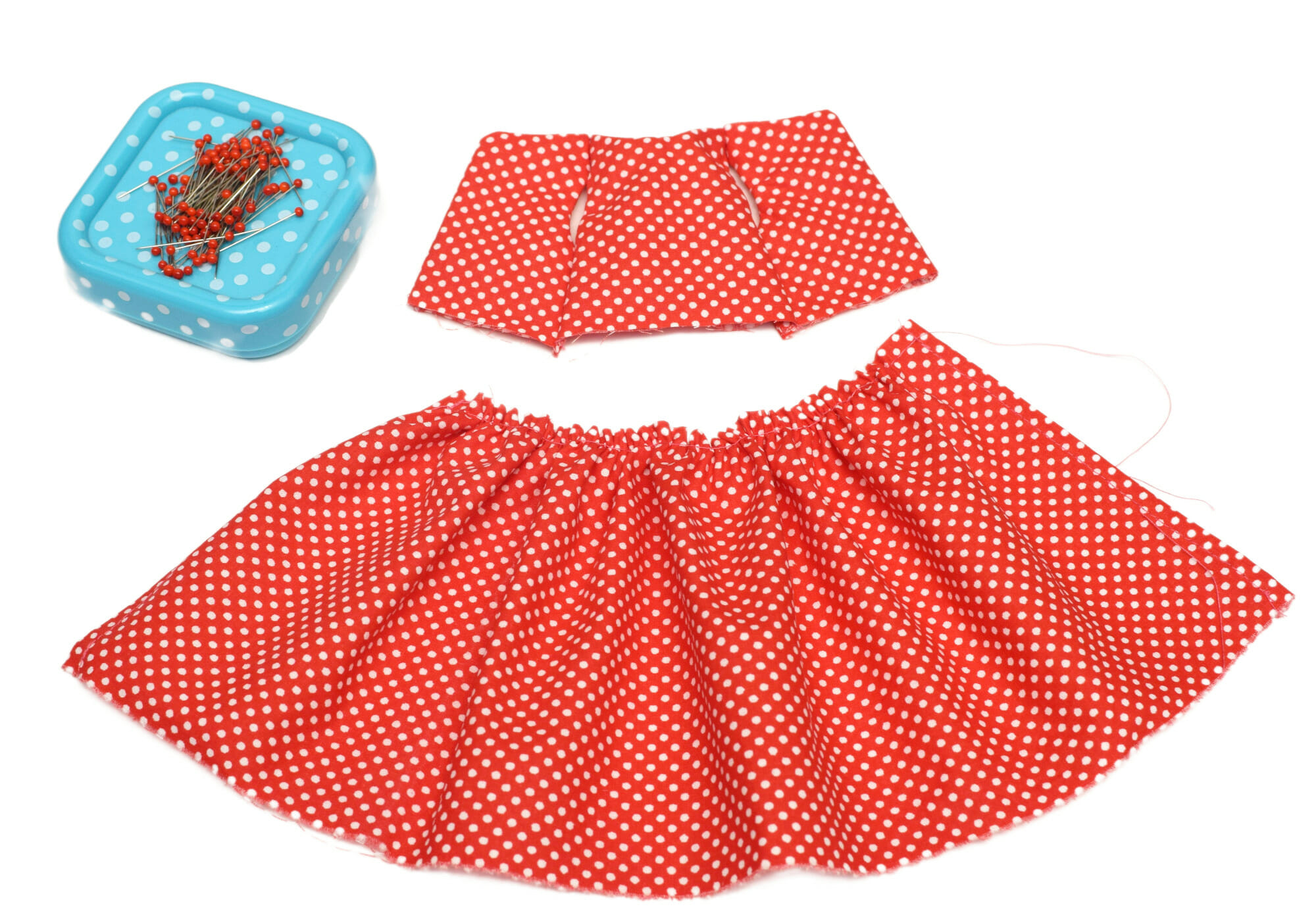 Step 7
Now pin the skirt and the bodice, right sides together, along the waistline and sew with a ½ inch seam allowance.
Finish the seam with a serger, a zig-zag stitch or your pinking shears.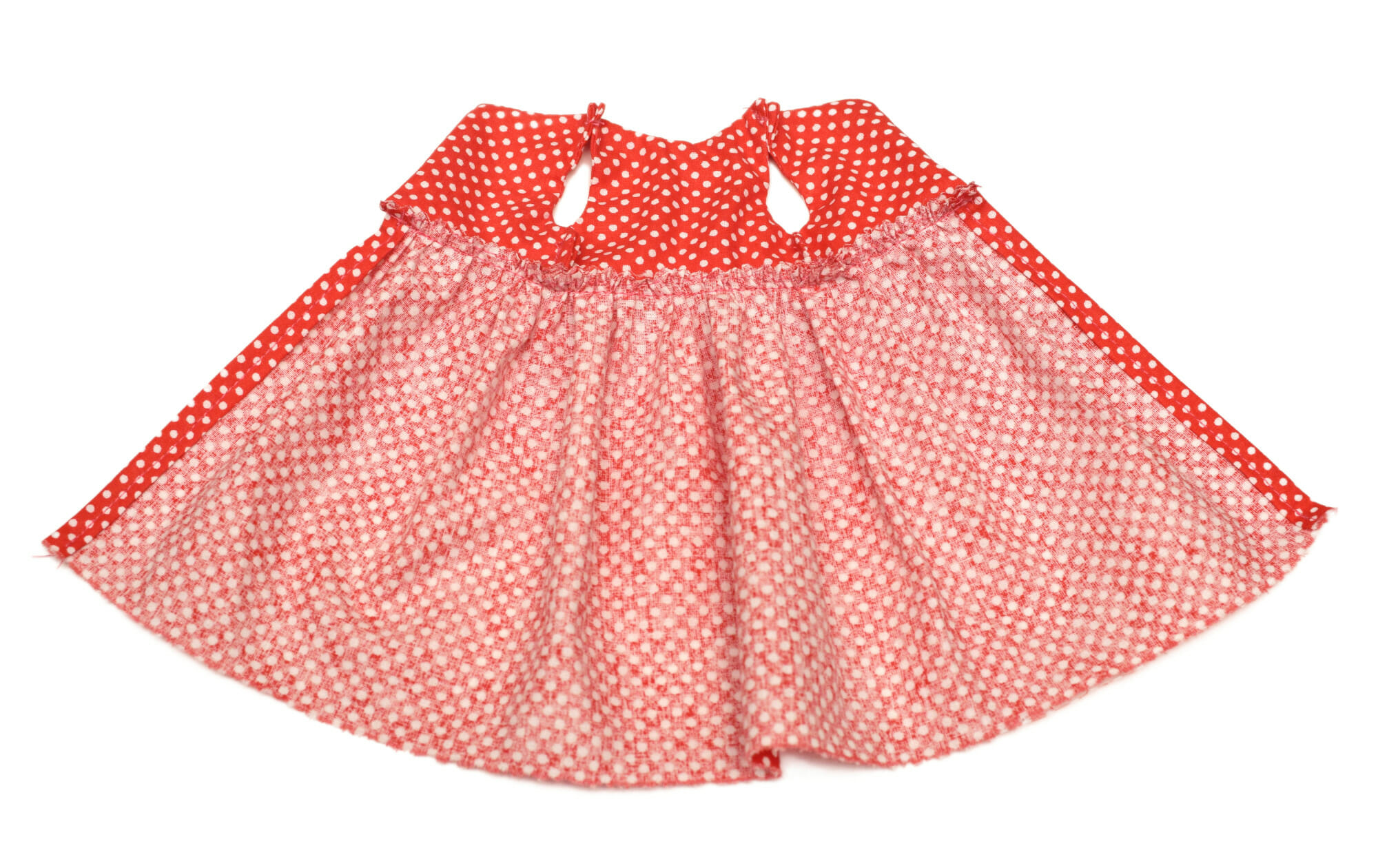 Step 8
Last but not least, you have to hem the dress. I also added some lace trim.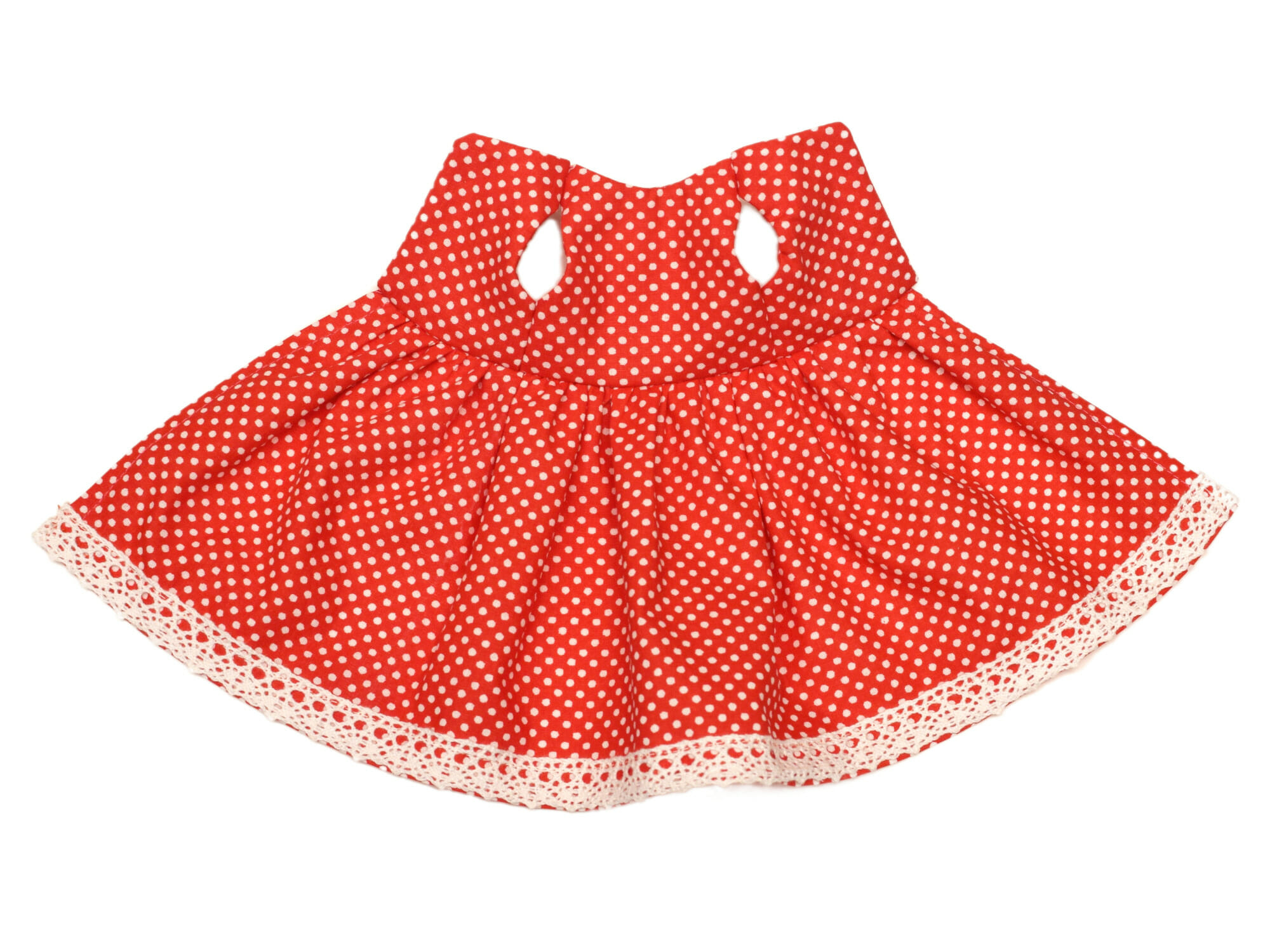 Step 9
Finally, add a velcro closure (I cheated a bit and attached mine with a hot glue gun) and you are done!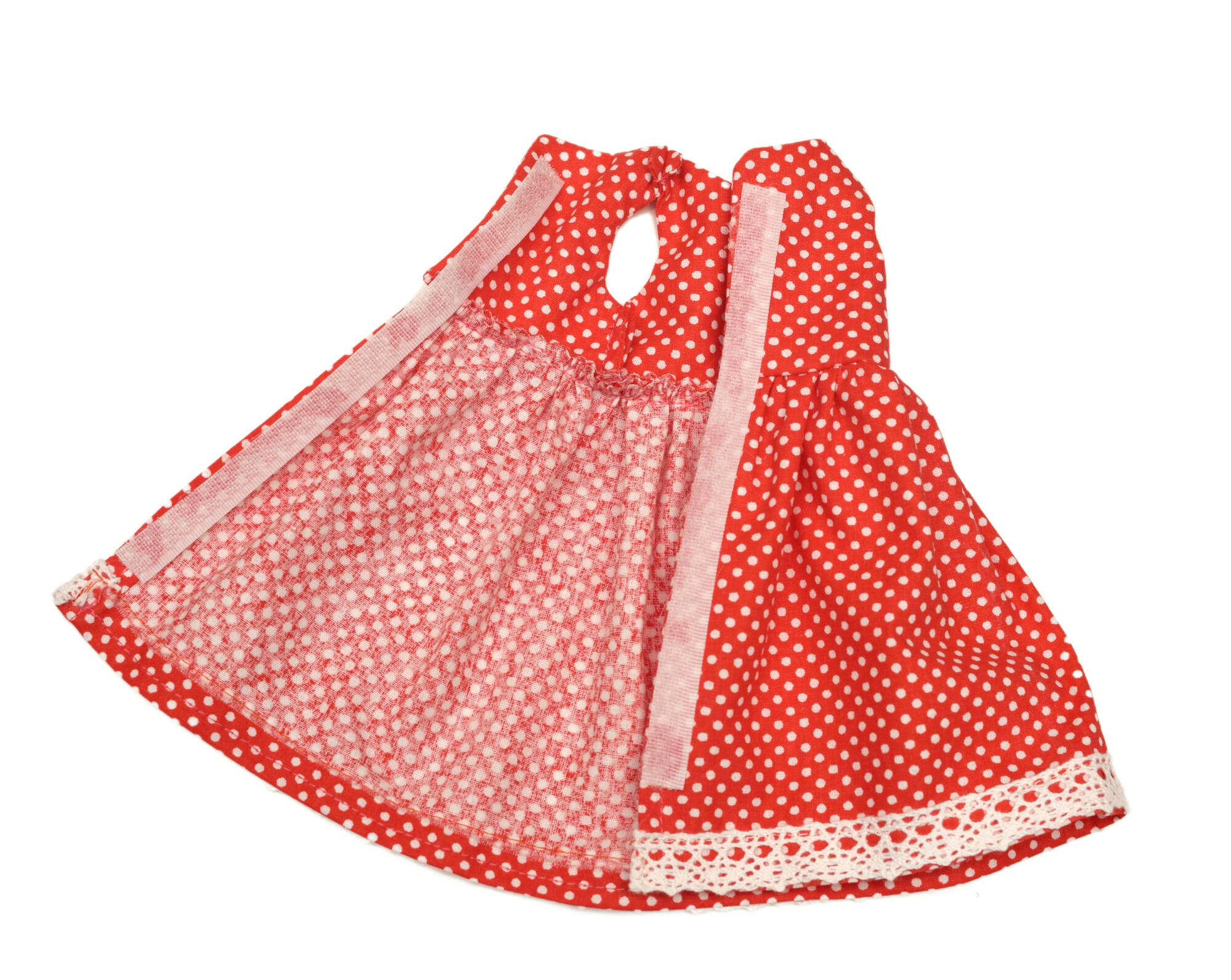 This dress is a fun addition to any Paola Reina doll wardrobe, don't you think?
I hope you enjoyed this tutorial and free pattern and will soon make a bunch of pretty doll dresses!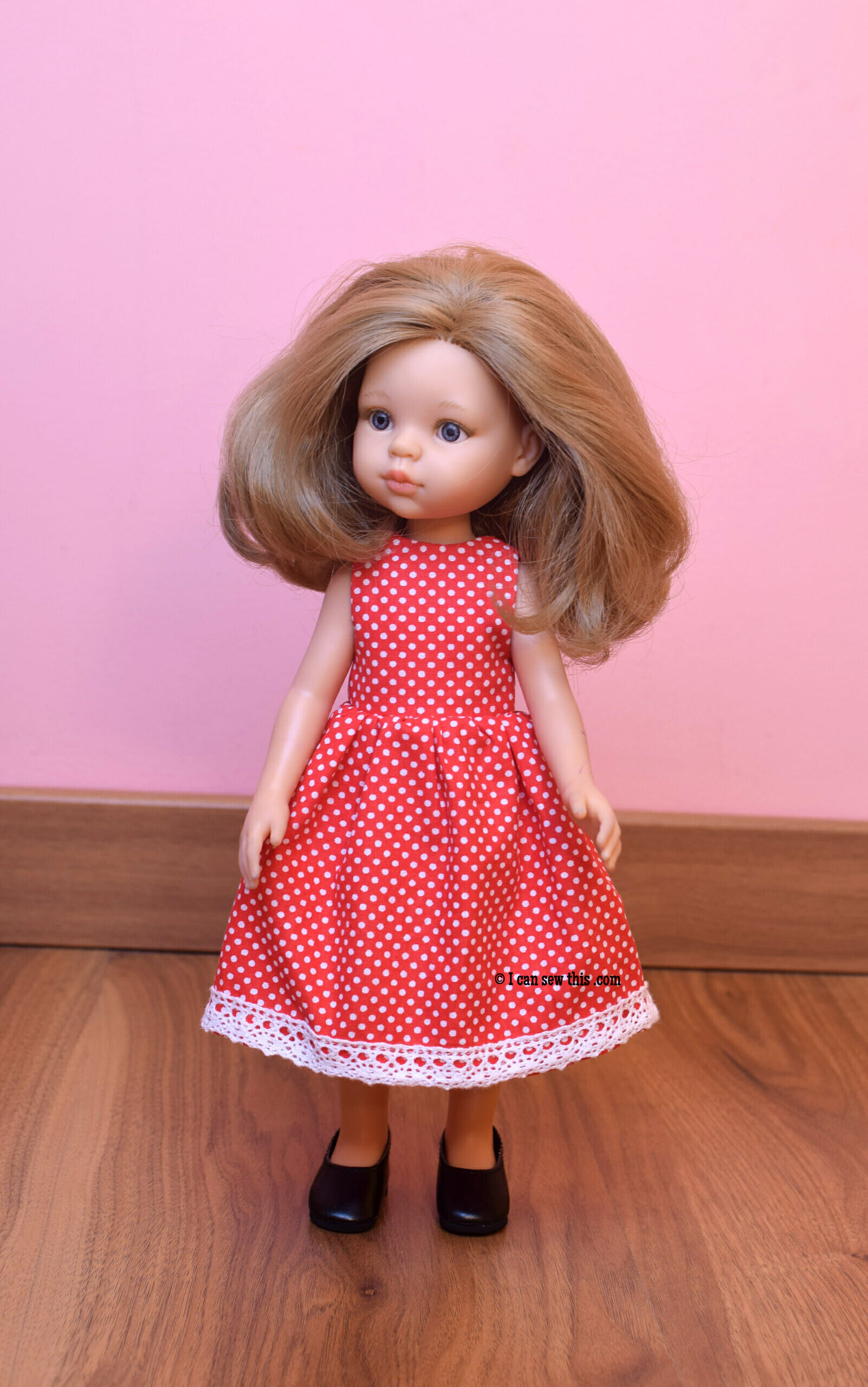 You can make this doll dress longer or shorter, anything you like.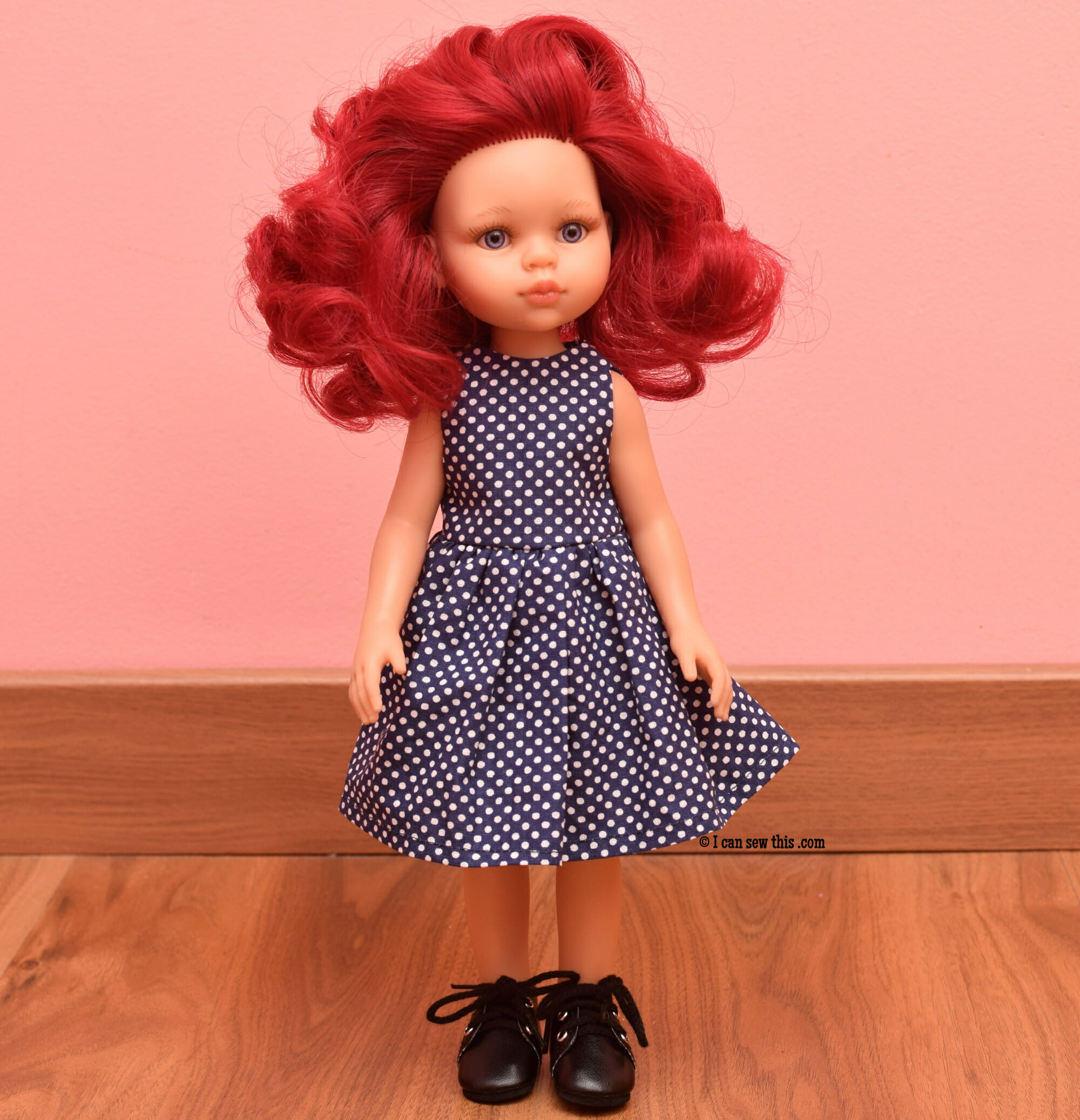 Let's keep in touch! You can find me on Facebook, Instagram, and Pinterest.