Learn how to make simple cotton pants for your pretty Paola Reina doll with this step-by-step sewing tutorial and free printable PDF pattern. This pair of relaxed fitting woven pants will fit any 12 to 13-inch doll.
This doll pants pattern is one of those easy sewing projects that will take 10 minutes or less, and it's perfect for beginner sewers.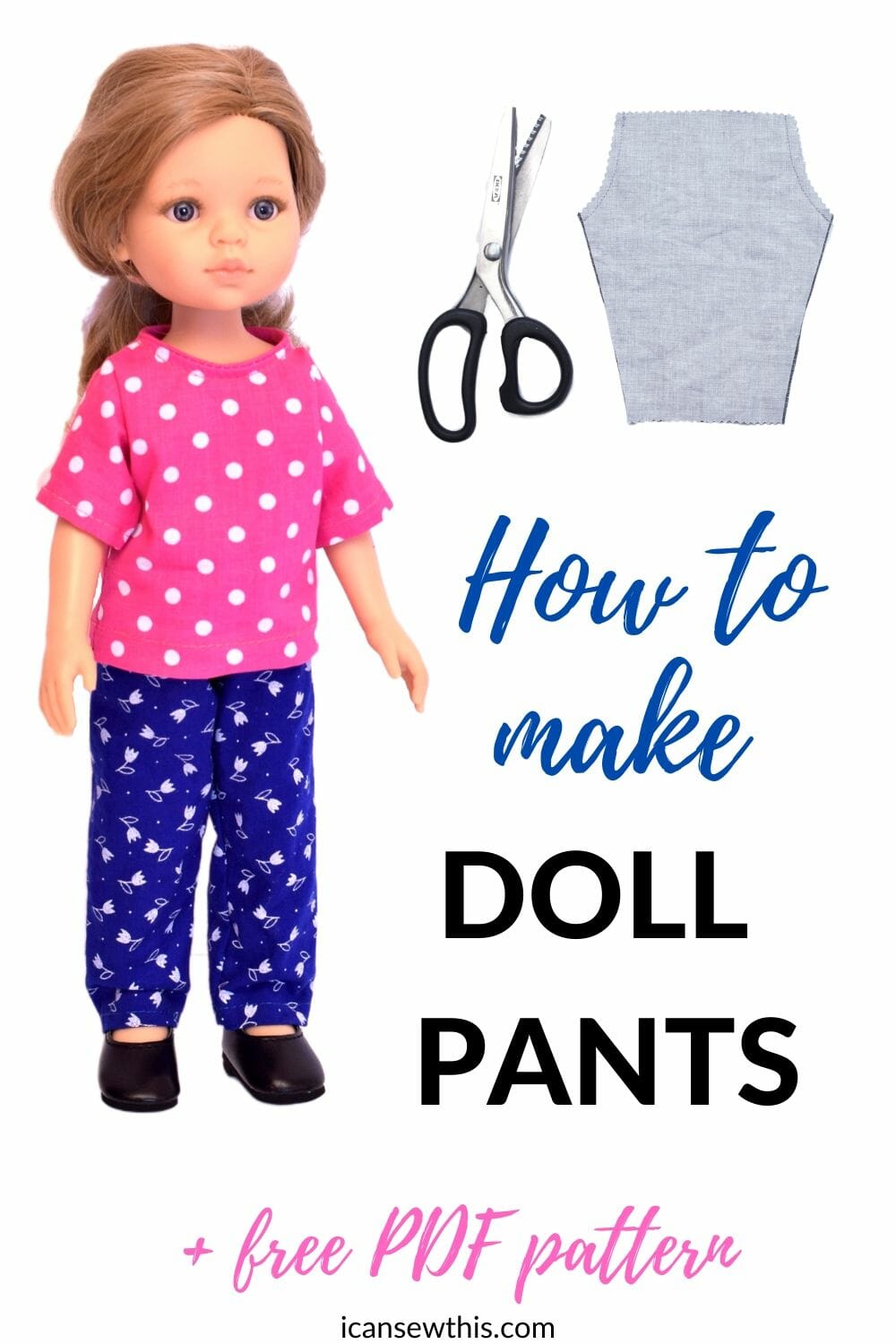 And please notice the clean, finished seams – see the pictures below. I always try to have beautifully finished seams on anything I make, otherwise, I can't get no satisfaction from that project. Is it just me, or does this annoy you too?
My daughters love to pretend play with their dolls, and I love to sew cute mini clothes to help them change their dolls' looks.
Doll pants can be intimidating for some because of their smaller size, but here's the truth. It's actually super easy and quick to make doll pants from scratch.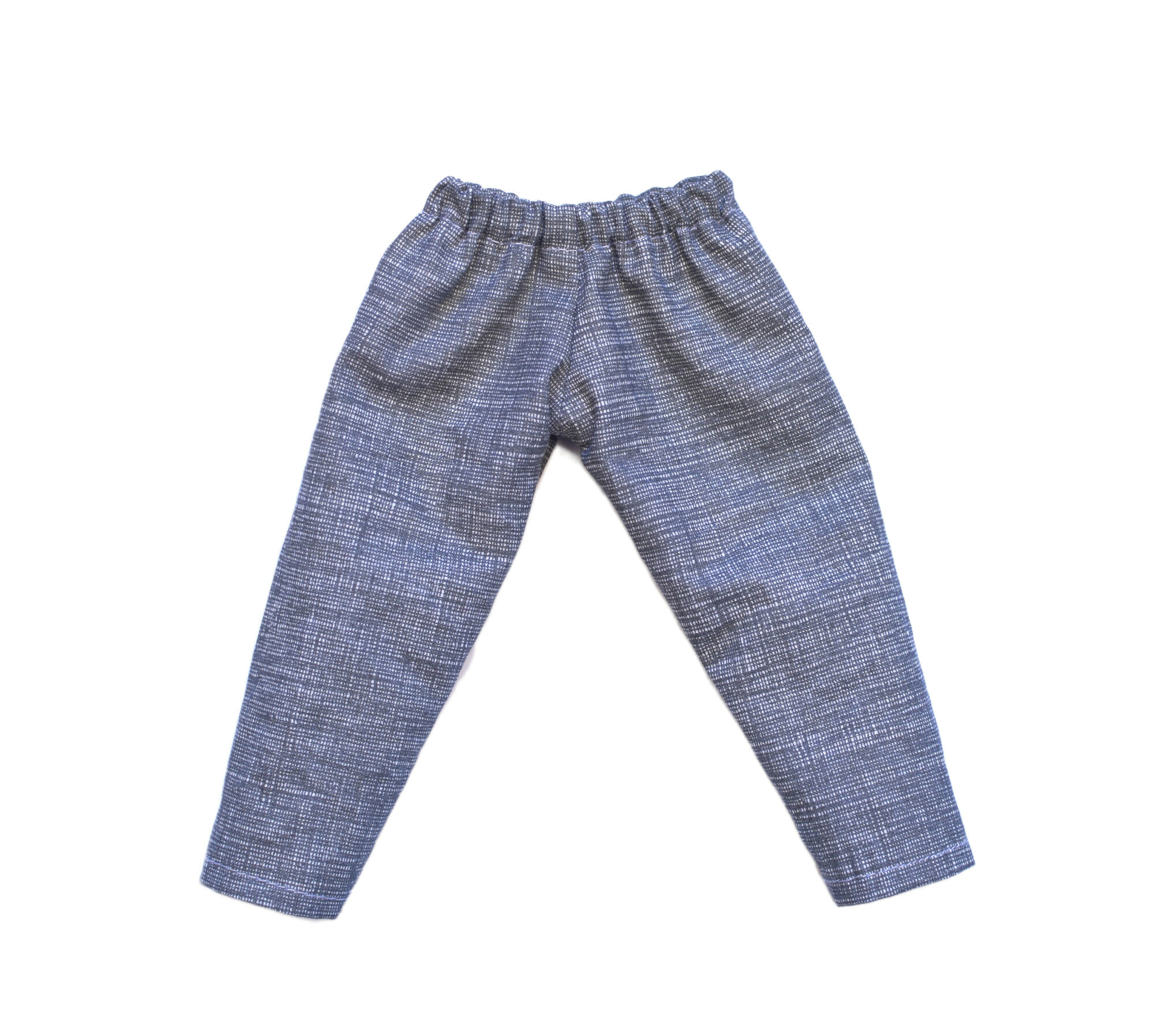 Follow the directions in this sewing tutorial to make a comfortable pair of pants with an elastic waistband for your 12 to 13-inch doll in no time.
You can easily modify this simple pattern to make capri pants or shorts for your doll – just shorten the leg length before you cut the fabric.
Sewing supplies
Cotton fabric scraps
Approx. 6 inches of ¼ inch wide elastic
12 / 13-inch doll pants – free PDF sewing pattern (seam allowance is included)
How to make basic pants for a 12 to 13-inch doll
Step 1
Cut out two pattern pieces for the doll pants.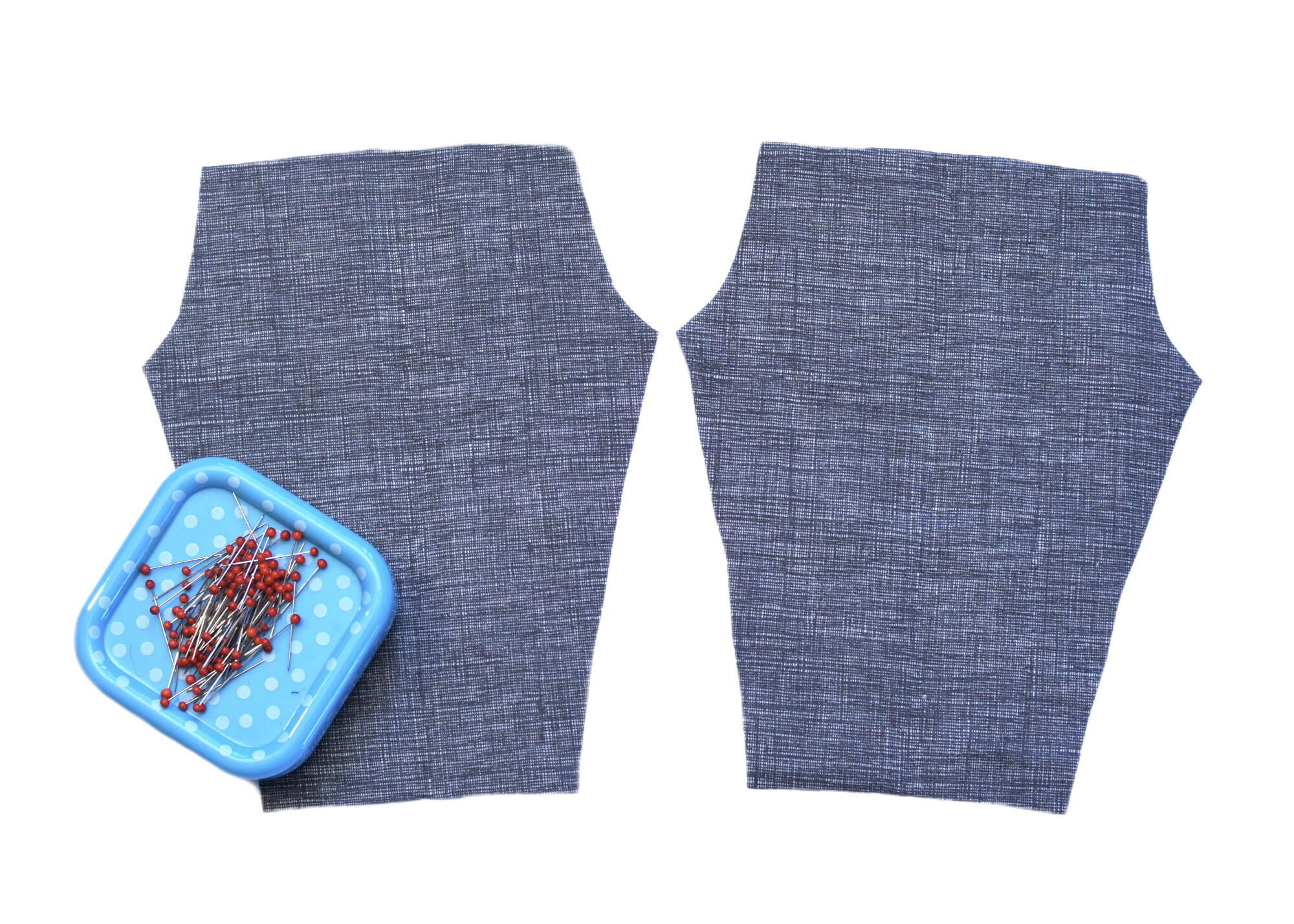 Step 2
Place the fabric pieces with right sides together and sew the crotch seam with a 1/4″ seam allowance (the side seams indicated by the side arrows).
After that, finish the leg seam allowance with pinking shears, and, while you're at it, also trim the top and bottom edges of the pants.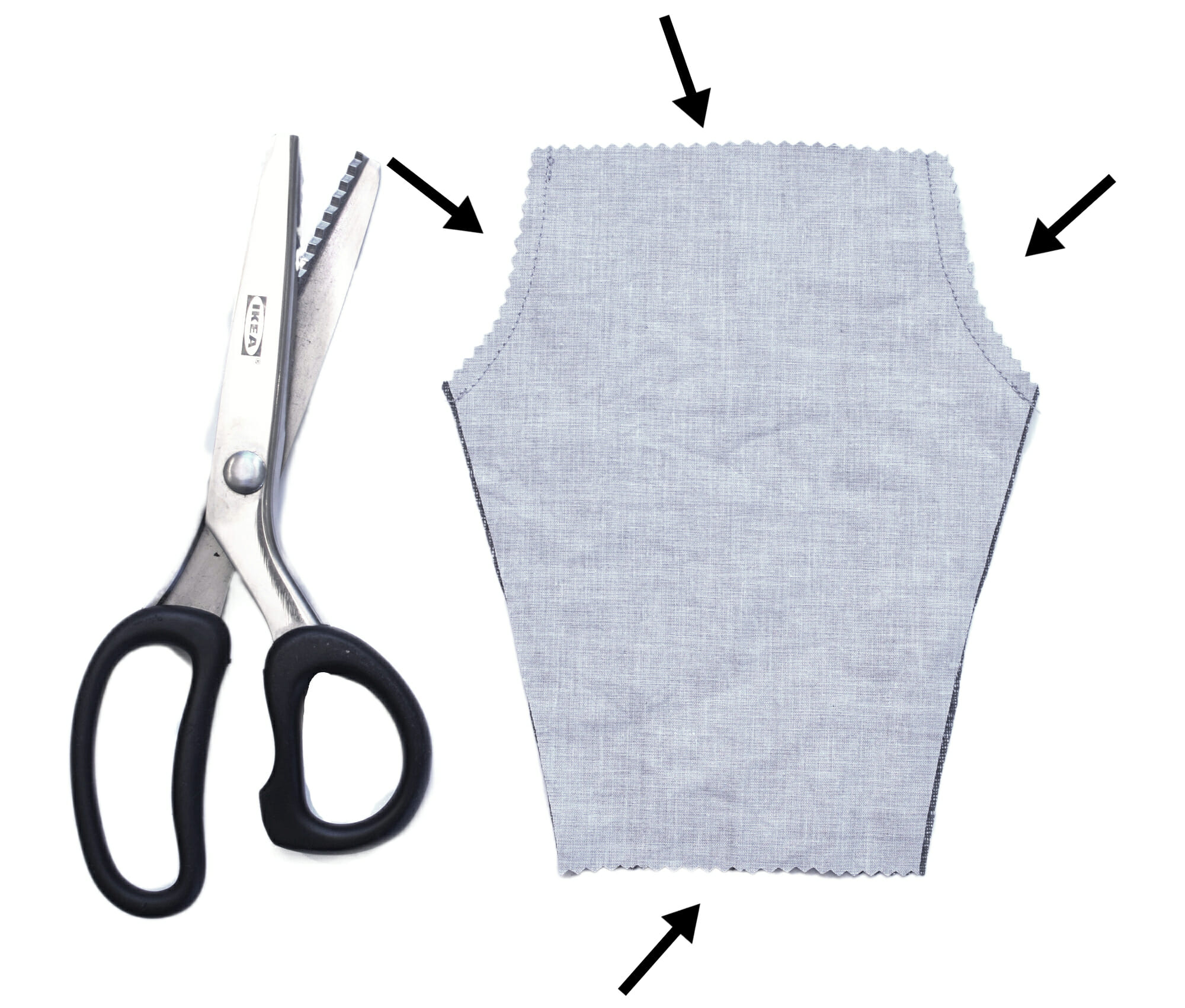 Step 3
Turn the bottom edge up a 1/4″ and hem the doll pants.
Step 4
Now you have to fold the pants in half, so that the crotch seam is in the middle.
Take the hem of each pant leg and fold it in half, with the right sides touching, then line up the front and back crotch seam. Now your doll pants already look like real pants. Notice how these pants do not have a side seam.
Stitch the inner leg seam, starting from one leg opening to the other leg opening.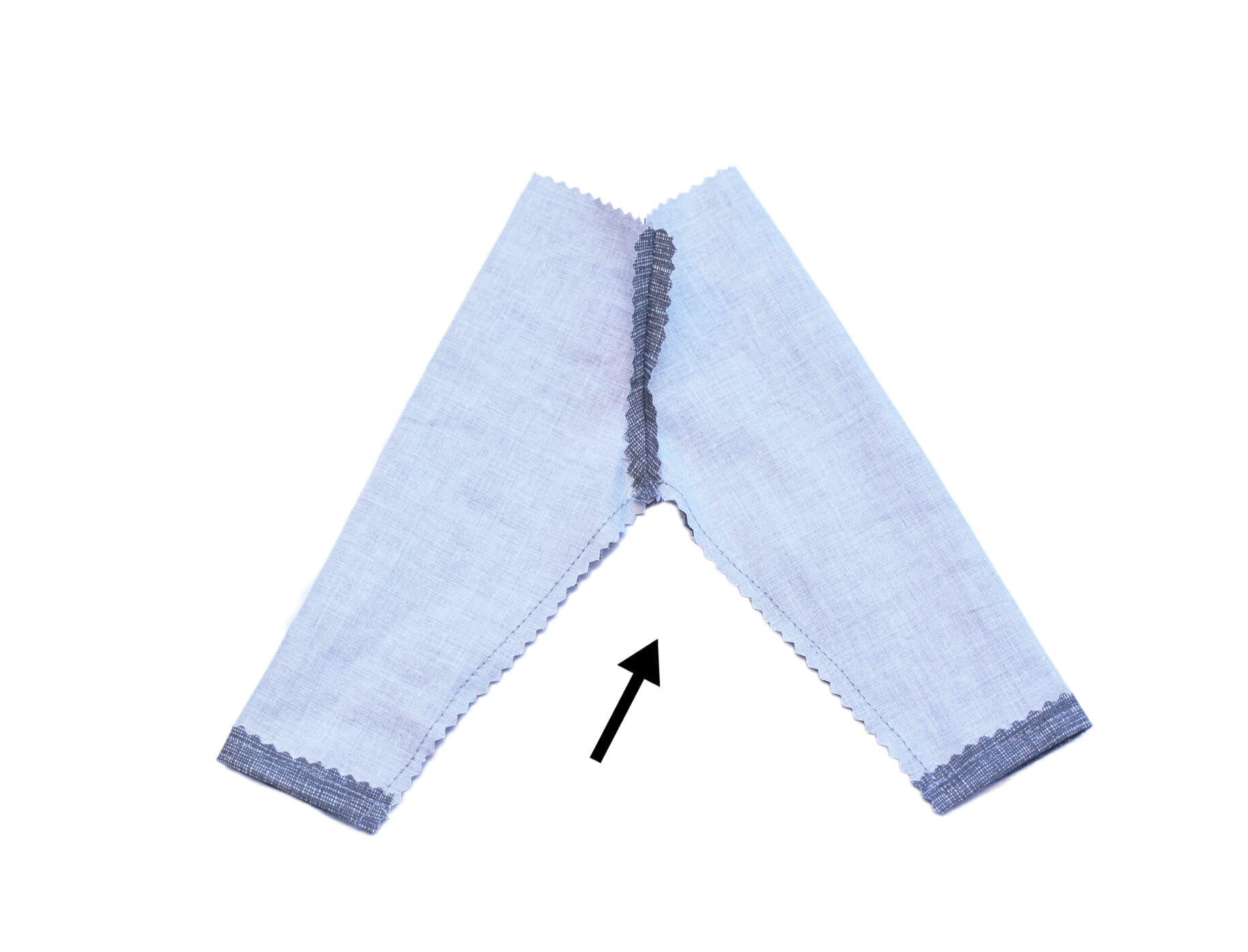 Step 5
Turn the pants right-side out. Fold the top edge over about 1/2 inch and stitch to make the waistband casing.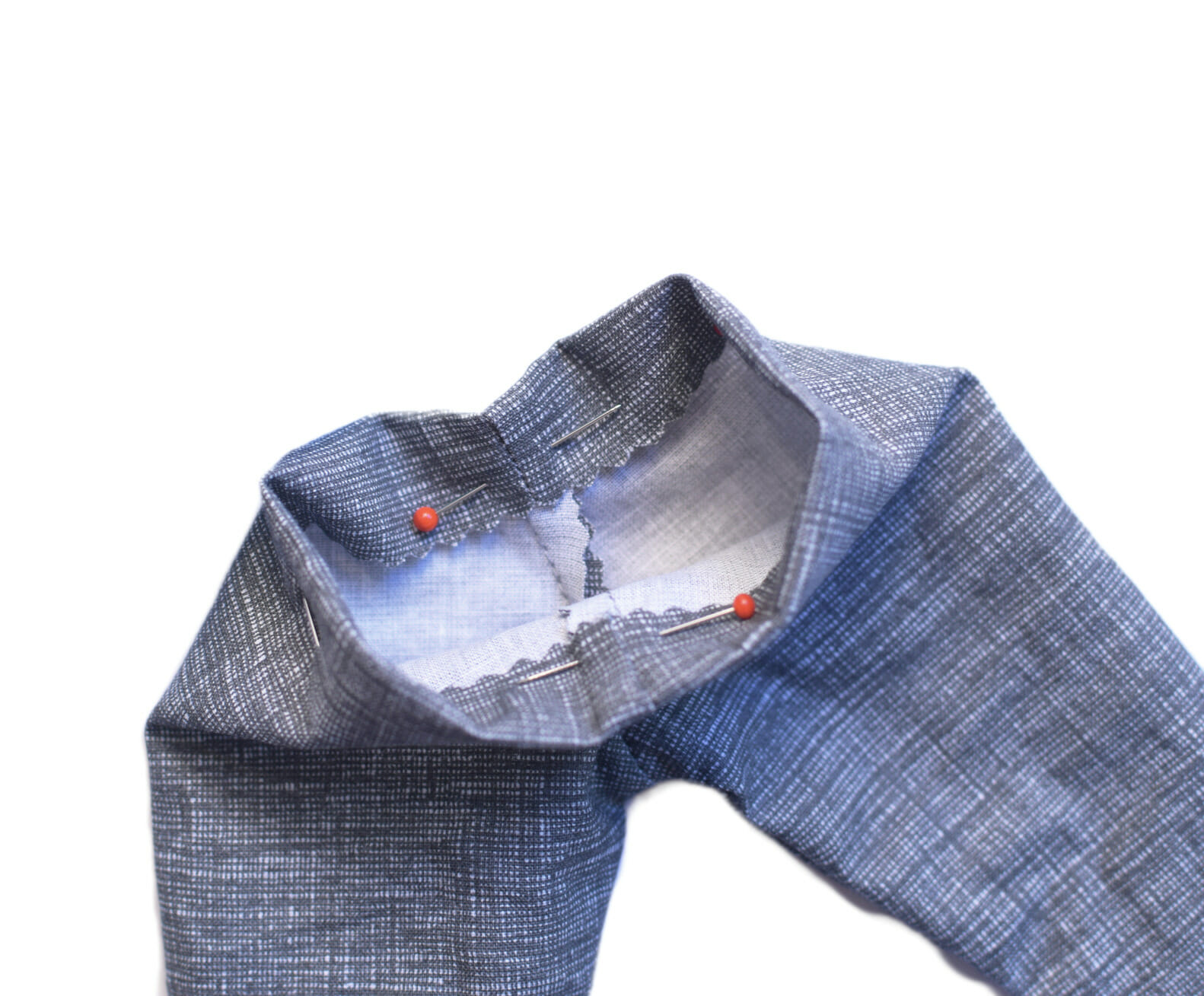 Leave a small opening to insert approximately 6 inches of ¼ inch-wide elastic. Overlap the elastic ends and stitch them together. Now sew the small opening shut and you're done!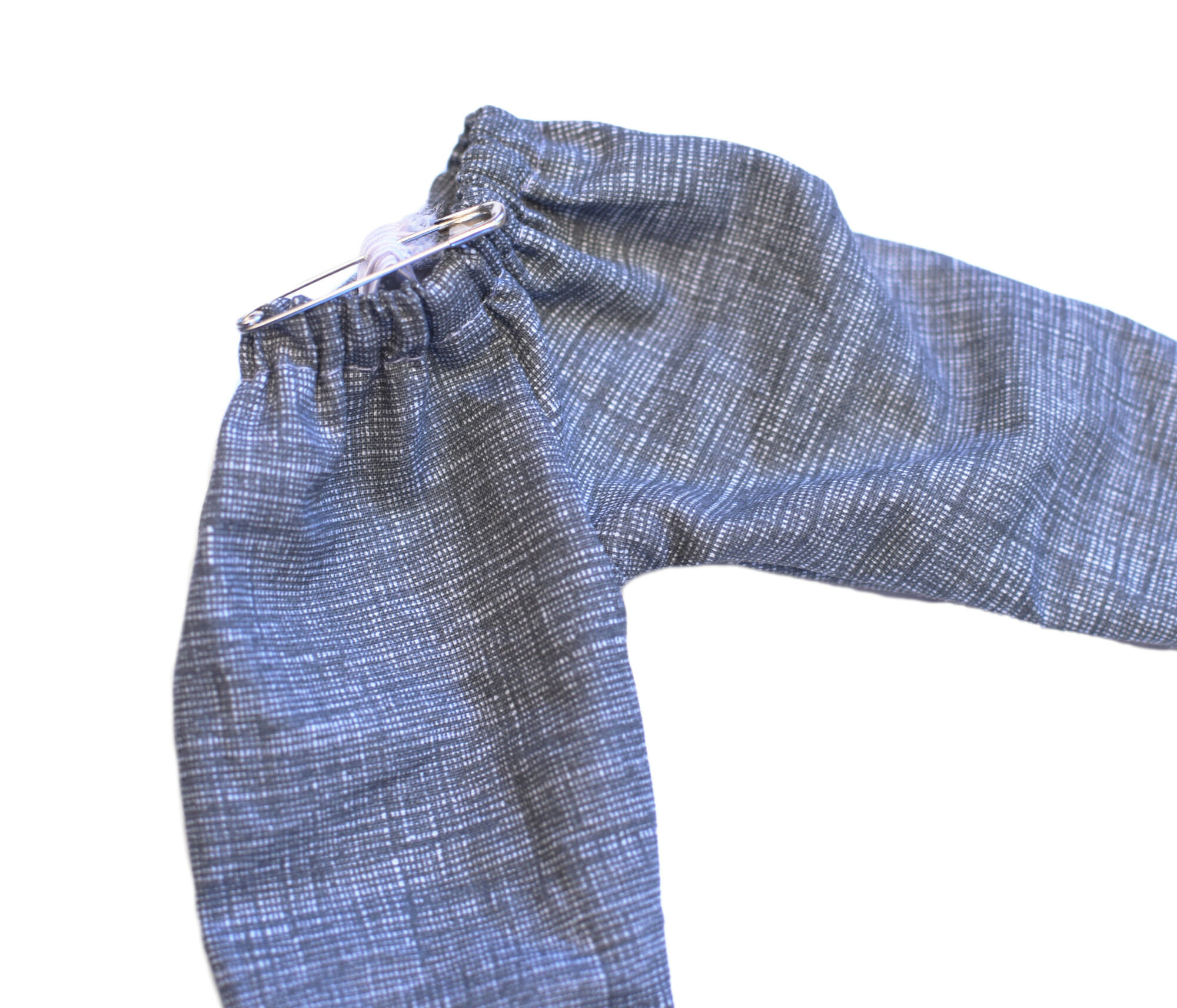 Making basic elastic-waist doll pants is such a quick and rewarding sew, isn't it? I hope you enjoyed this tutorial.
Let's keep in touch! You can find me on Facebook, Instagram, and Pinterest.