Learn to make a cute and comfortable knotted baby hat with this free pattern and tutorial. If you're looking for a quick, beginner-friendly project, this is it! These knotted baby hats are so cute and you won't believe how little time it takes to make them.
Sewing for babies might be one of my favorite things. Baby hats are such a great go-to gift for baby showers.
Just so you know – this baby hat project is great for batch sewing!
This DIY baby hat (free pattern for size 3-6 months) is designed for knits, preferably for mid-weight jersey fabrics with at least 5% Lycra or Spandex content.
Simply put, the fabric you choose has to be able to stretch and also to return to the original shape once tension is released.
Save this project for later to your Pinterest Sewing board using this link or the image below.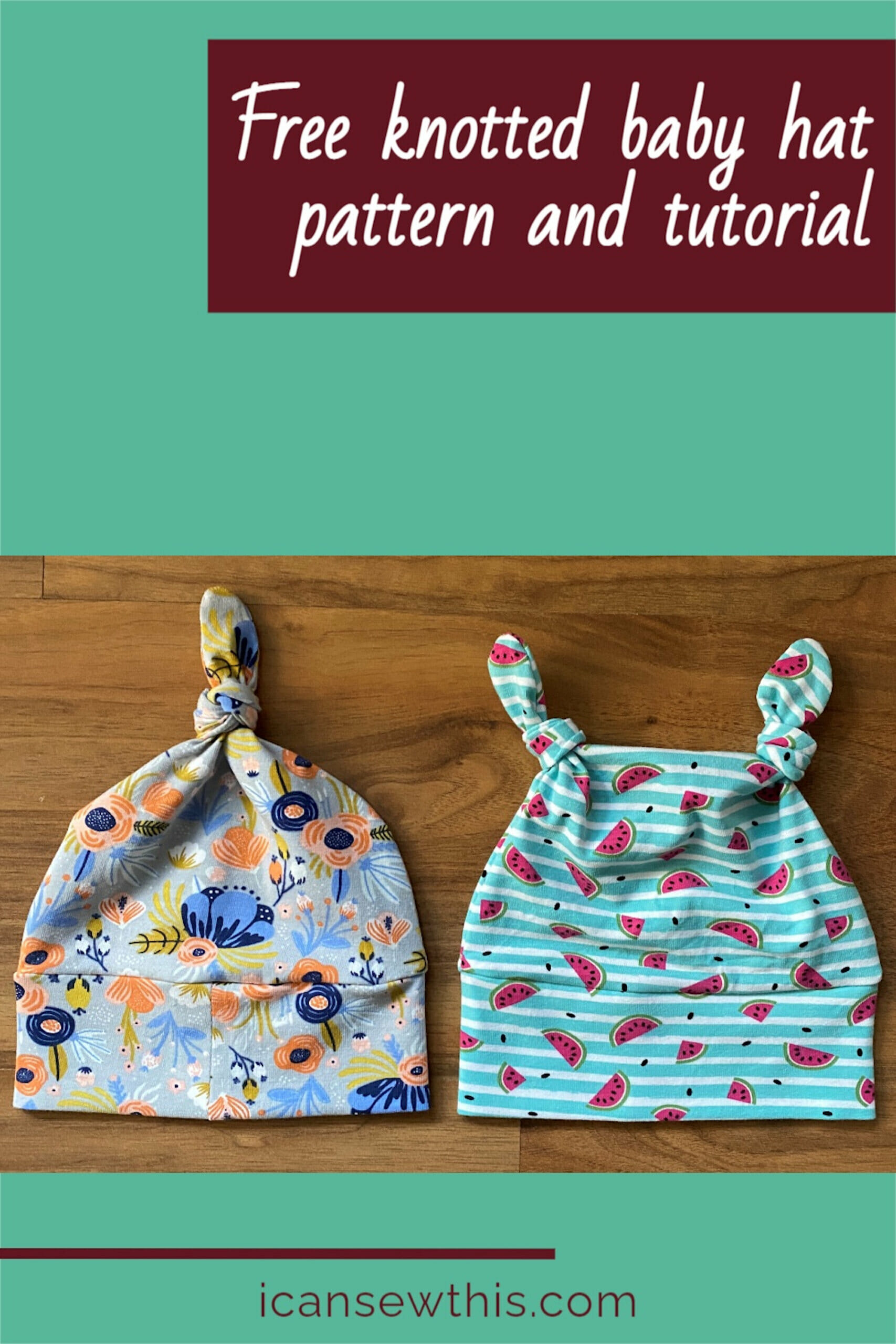 Sewing supplies – free knotted baby hat pattern
Knotted baby hat pattern – free PDF download below (size 3-6 months)
Knit fabric – approx. 1/4 yard
Ballpoint needle / stretch needle
Scissors
Sewing Pins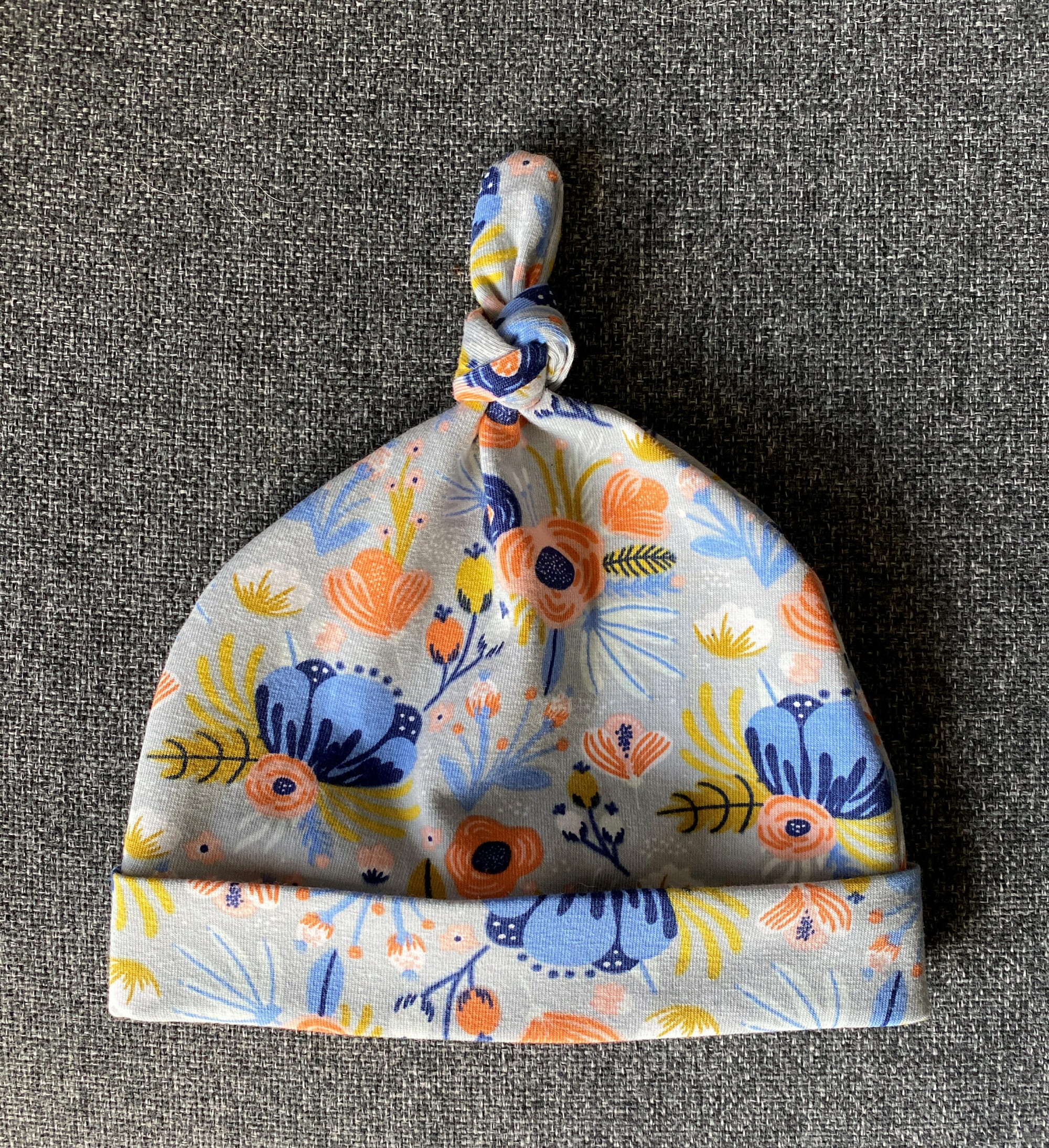 How to make a knotted baby hat in 5 simple steps
Step 1 – cut the pattern pieces
Download the baby hat pattern and print it out – make sure to set the custom scale to 100%.
For each hat you have to cut 2 main hat pieces and 1 bottom band piece on fold (that measures 5.3″ in height x 7.3″ in width).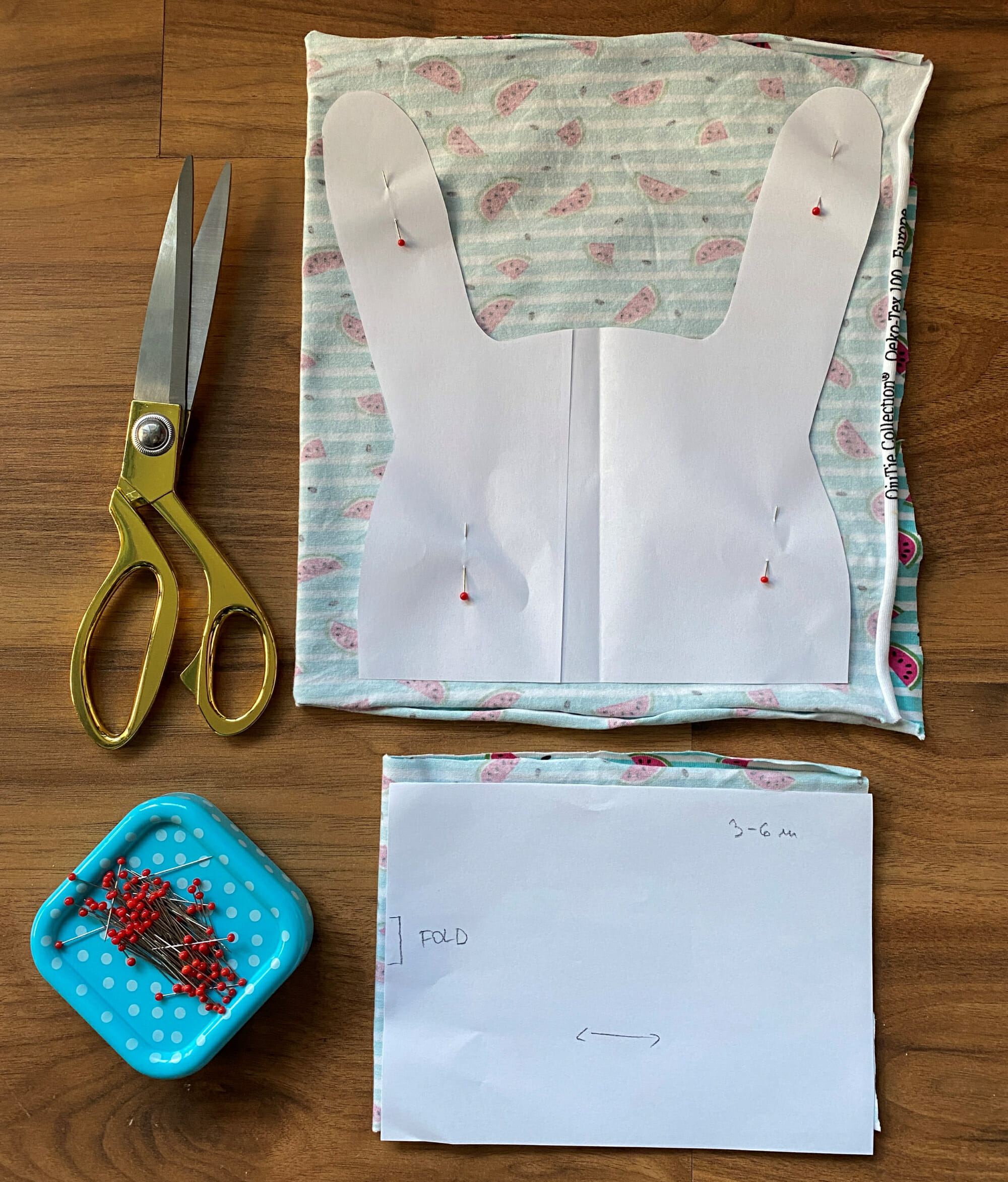 Pay close attention to the stretch direction. The stretchiest part of your fabric should be from side to side, as it will go around the baby's head.
Step 2 – sew the main hat pieces and the bottom band
Now, let's start sewing this cute baby hat.
Place the two main hat pieces right sides together – pin if necessary. Sew all around the hat with a 1/4" seam allowance.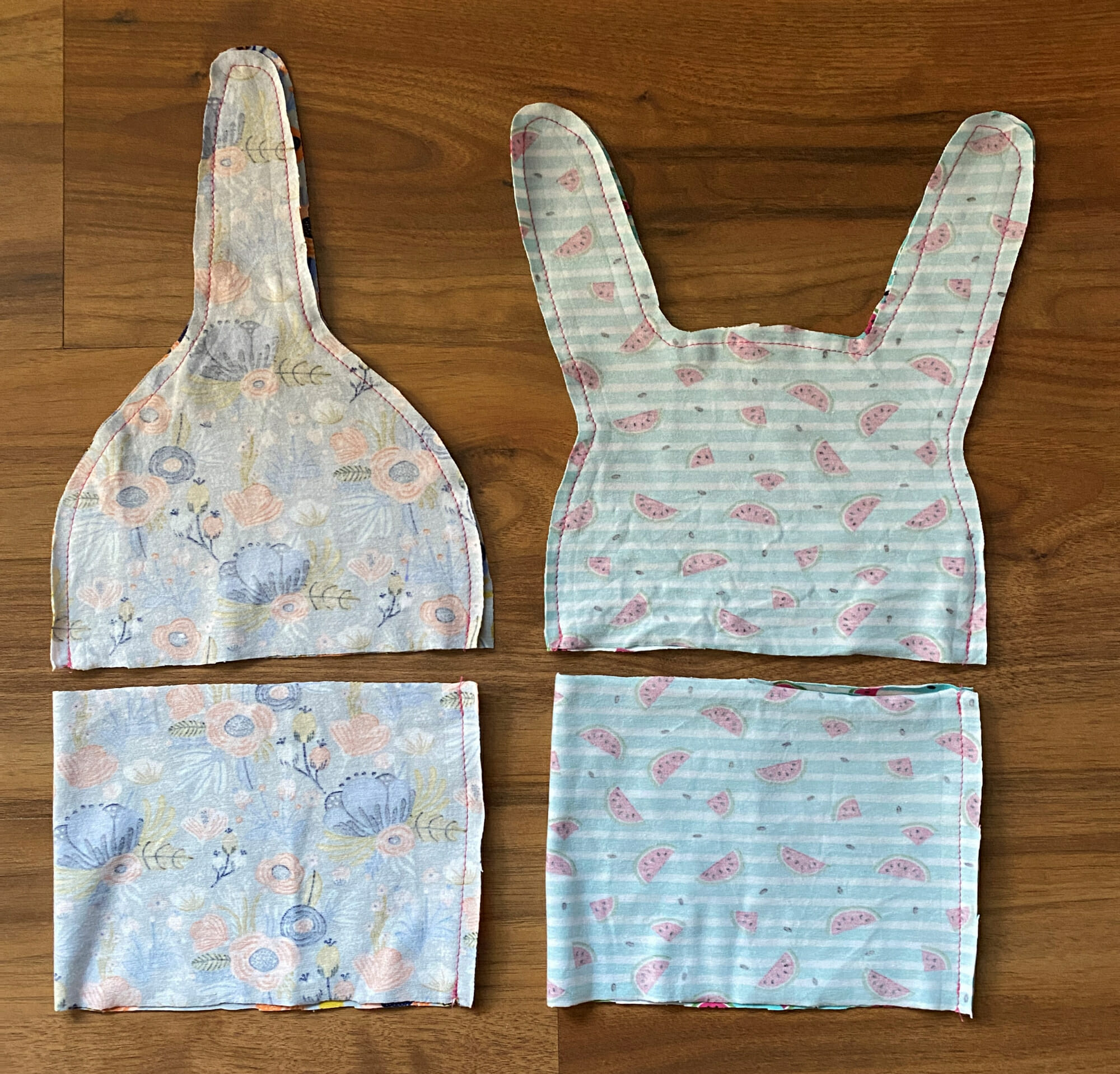 Use a ballpoint/jersey needle or a stretch needle. I used the standard presser foot, but if you're having trouble sewing with jersey fabric, a walking foot is a great little tool that will help you to sew nice flat seams.
Also, I used a simple straight stitch, but a narrow zigzag is probably a better choice.
If you're a beginner, you might be afraid of sewing curves – but please don't overthink this! Sew slowly, think of the curve as a collection of small straight stitches, look ahead, pivot the fabric when needed. These hats are super easy to make, you'll see.
Then, fold the bottom band in half with the right sides together and sew along the short edge.
Step 3 – turn the hat piece right side out
First, trim down the seam allowance to reduce bulk, especially around the upper part, so the hat will look nice and neat when we turn it right side out.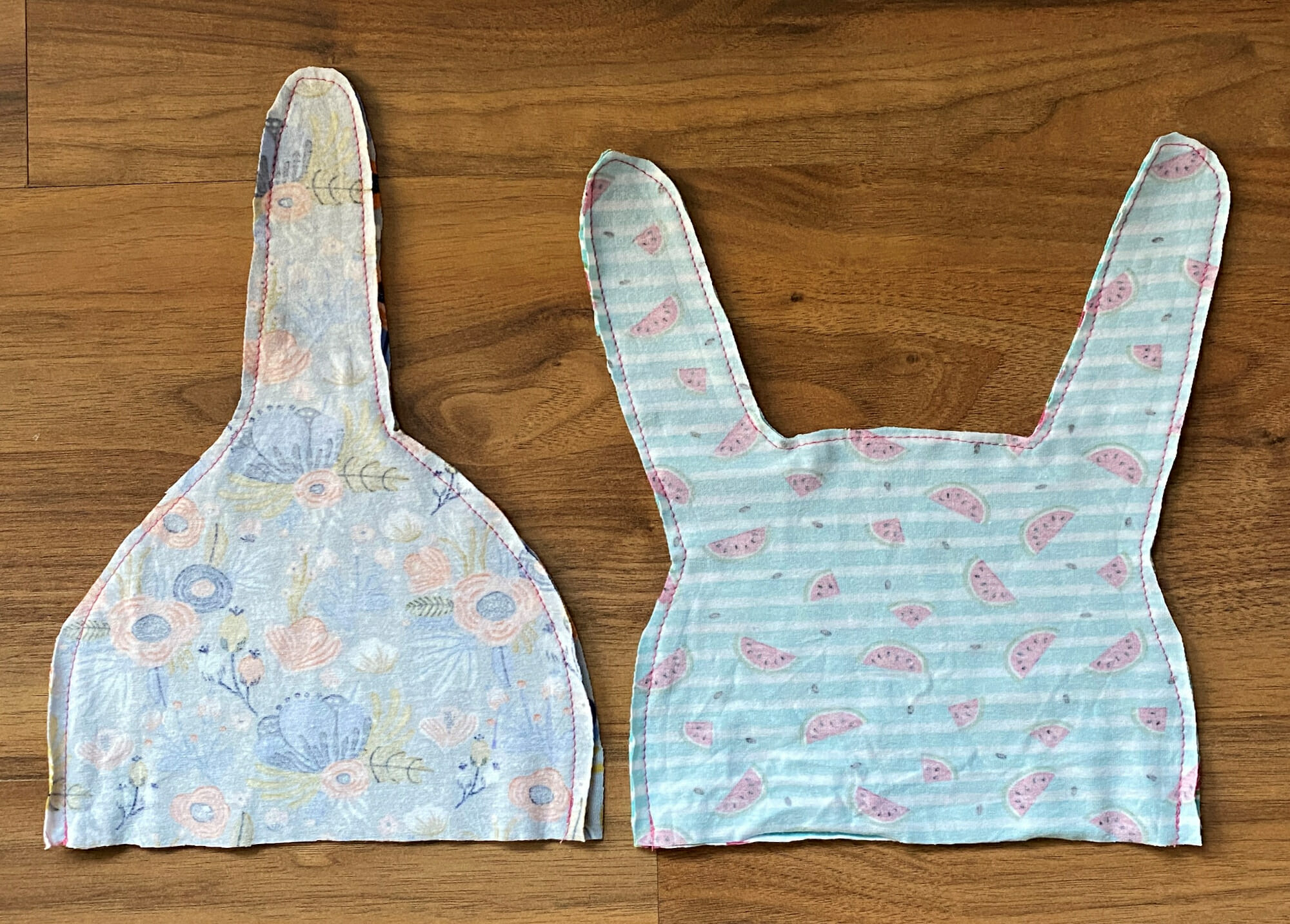 Use your fingers (or a chopstick, or a dull crayon) to turn the hat main piece right side out.
Then fold the bottom band in half with the wrong sides together – see the picture below.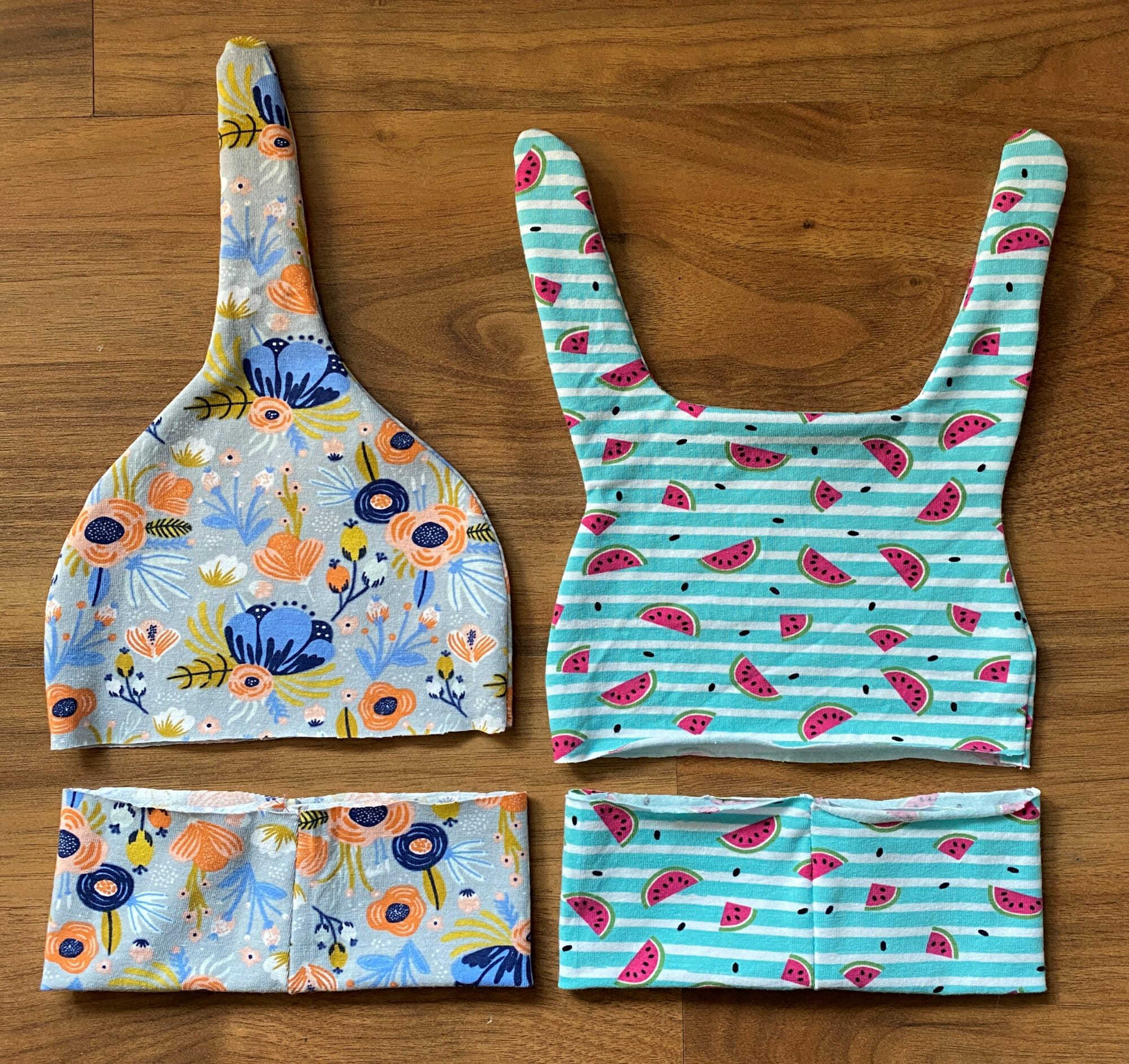 Step 4 – sew the final seam
You're now so close to the finish line.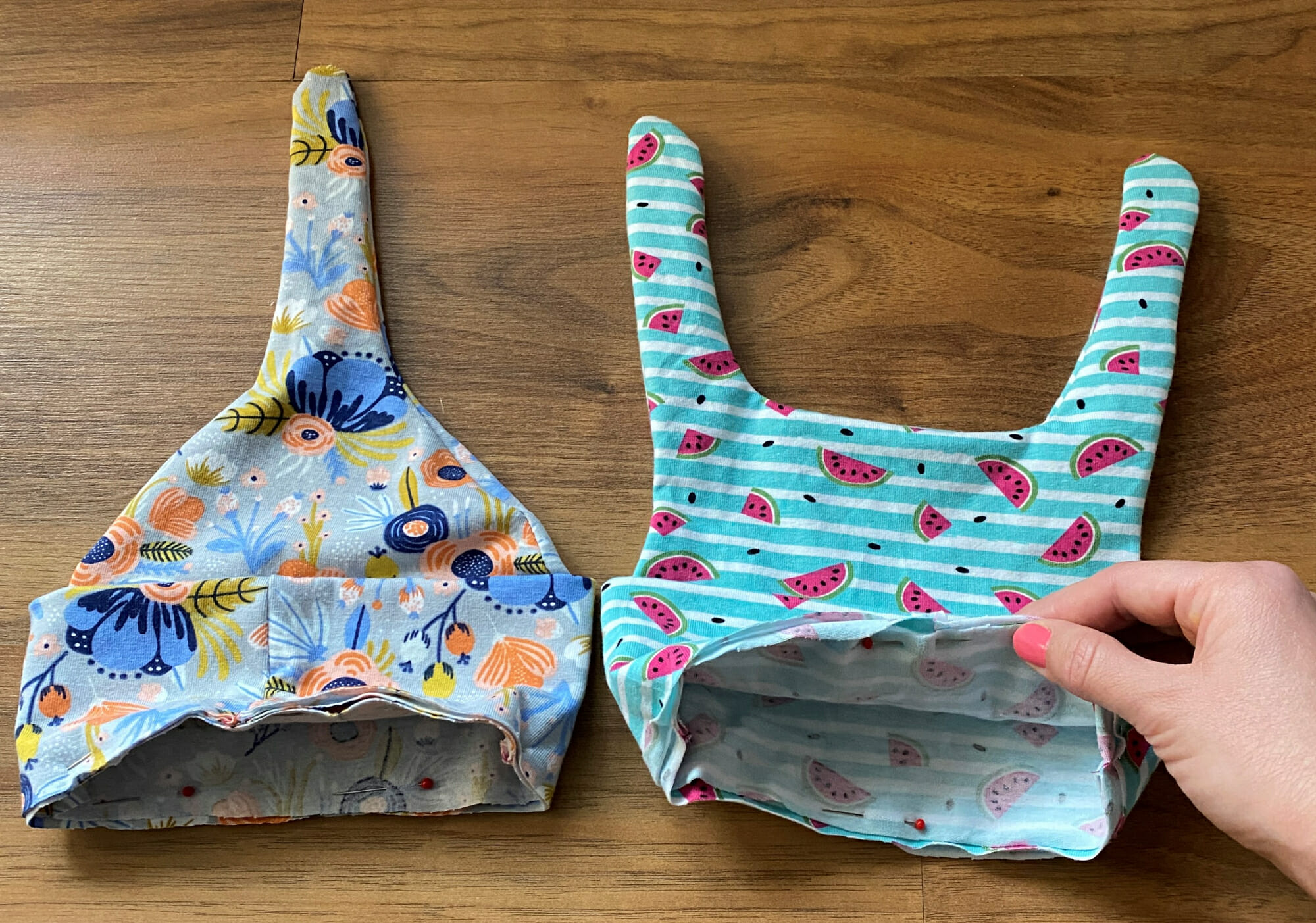 All you have to do is sew the two hat pieces together. Match the raw edges of the hat and the bottom band, pin, and sew all around.
I used my serger for this step, but if you don't have one, use a wide zig-zag stitch to catch all three layers.
Step 5 – make the knot
And finally, tie the top knot of your DIY baby hat and fold the bottom band upwards by an inch (you can leave it unfolded as your baby grows).
You are done!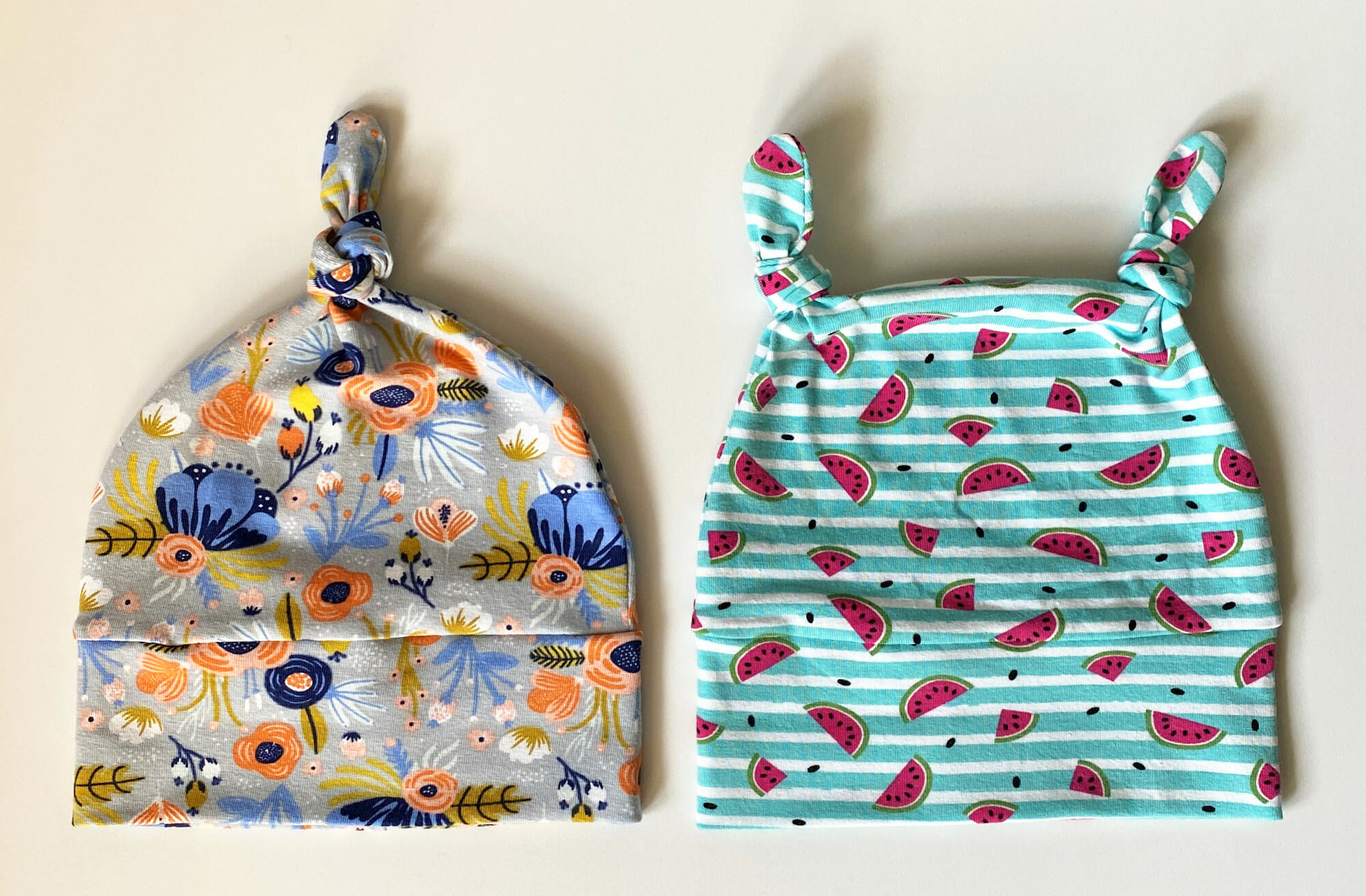 If you make baby hats using this free pattern, I'd love to hear from you! Share your finished version on my Facebook page or tag me on Instagram @icansewthis.