Scrunchies are a perfect beginner sewing project, a great way to use scraps, and a delightful DIY gift for friends. Learn to make your own satin scrunchies in five super simple steps.
It takes about 5 minutes to make a scrunchie, from start to finish, and the result is adorable.
I can tell you, there's something very satisfying about this quick sew!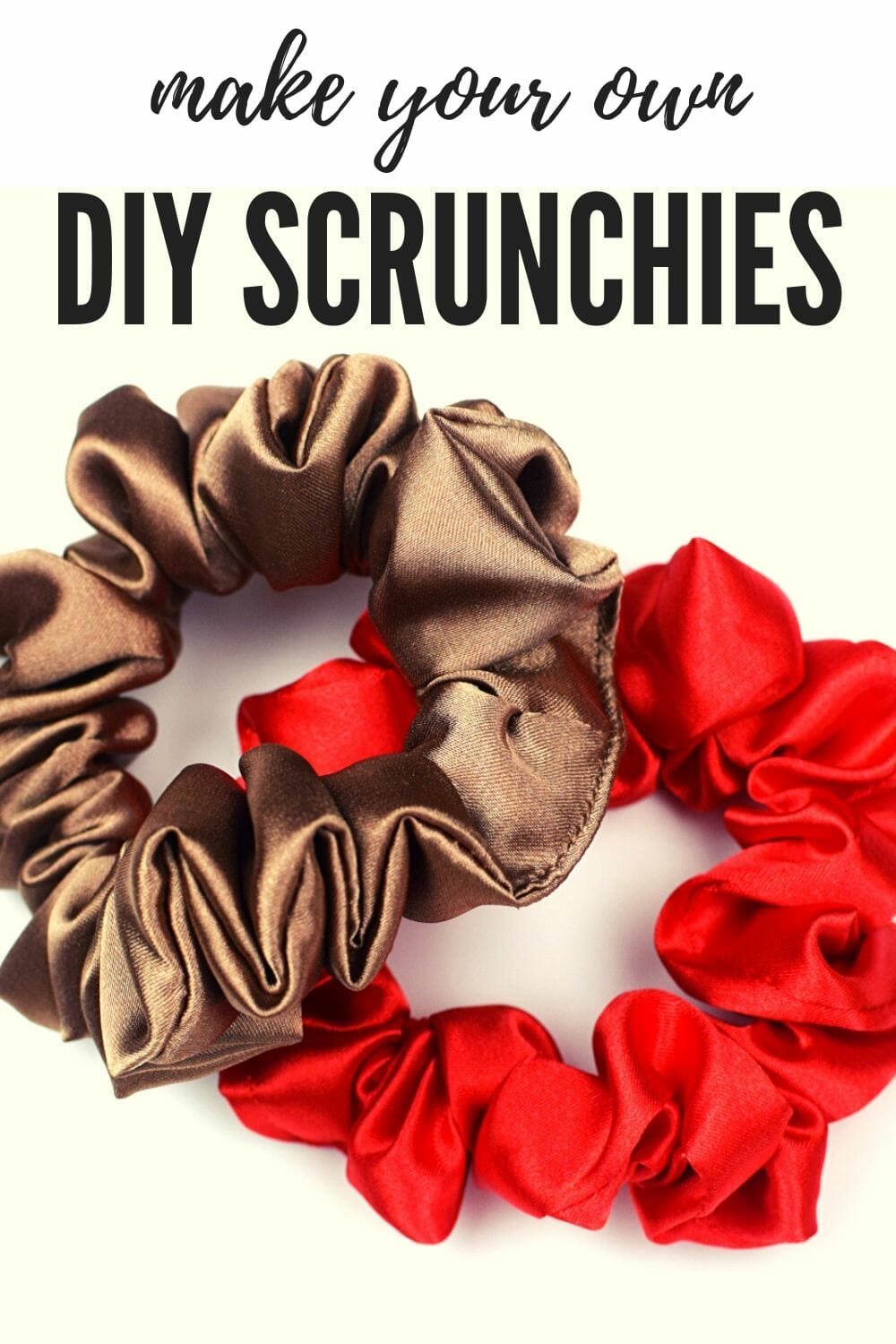 Scrunchies are so comfortable, versatile, and pretty, and you can have them at a tiny fraction of the cost of store-bought ones.
They are very gentle to your hair – scrunchies are less likely to cause breakage and give headaches than other hair ties, and they can take a bad hair day and turn it right away into a cute hair day.
Let me show you how easy it is to make your own adorable hair scrunchies.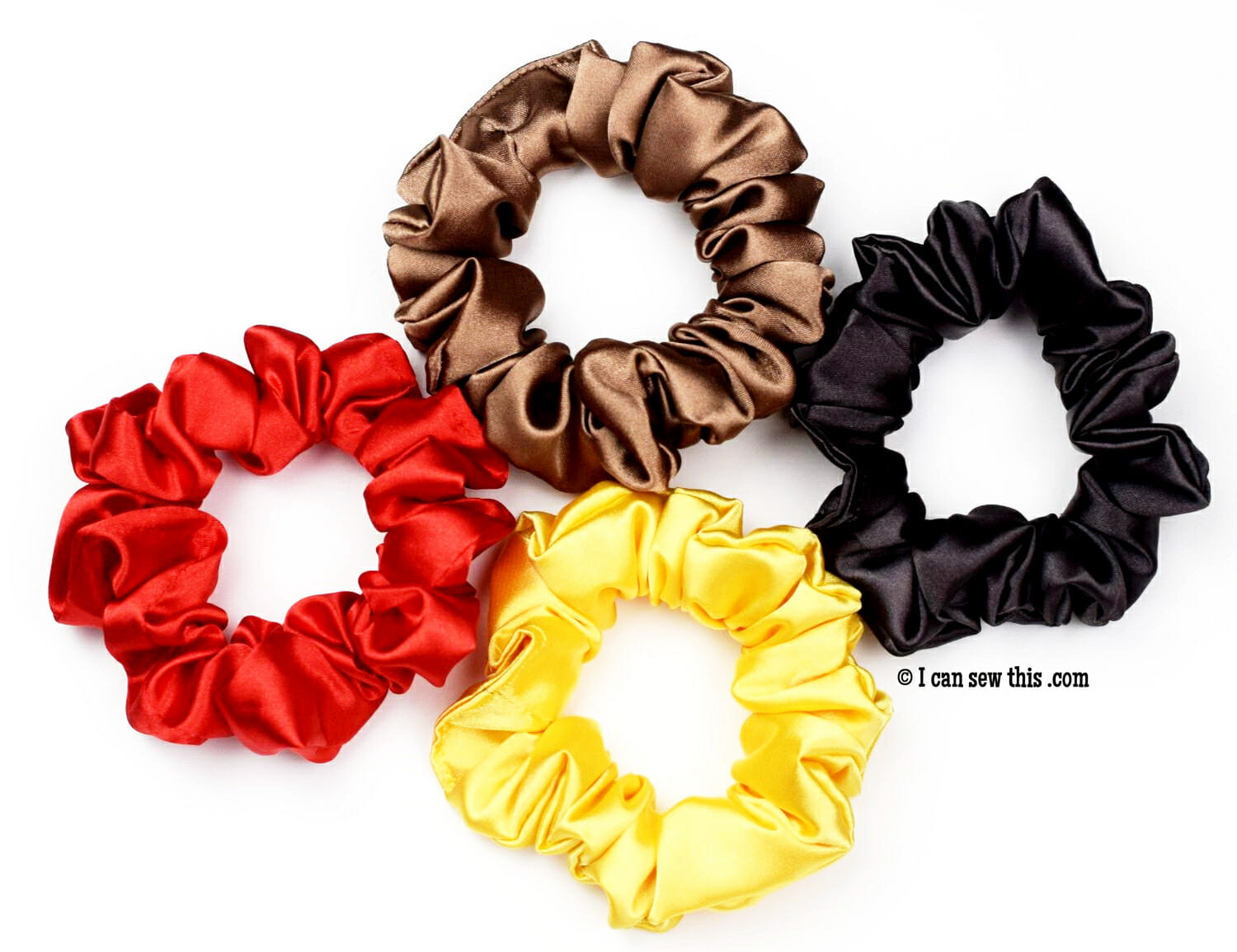 DIY satin scrunchies – sewing supplies
Best fabric to make scrunchies
cotton, crushed velvet, jersey knit, linen, muslin, batiste, satin, silk
Yes, you can also use fabrics like satin or silk – these scrunchies are very smooth and stylish, have a rich feel, and make you look fabulous!
That's not all – satin scrunchies cause zero static and minimize dents in the hair compared to cotton scrunchies and other hair ties.
I too thought at first the slippery fabric makes it slide out of hair more easily, but I was pleasantly surprised to find the satin scrunchie stays in all day long!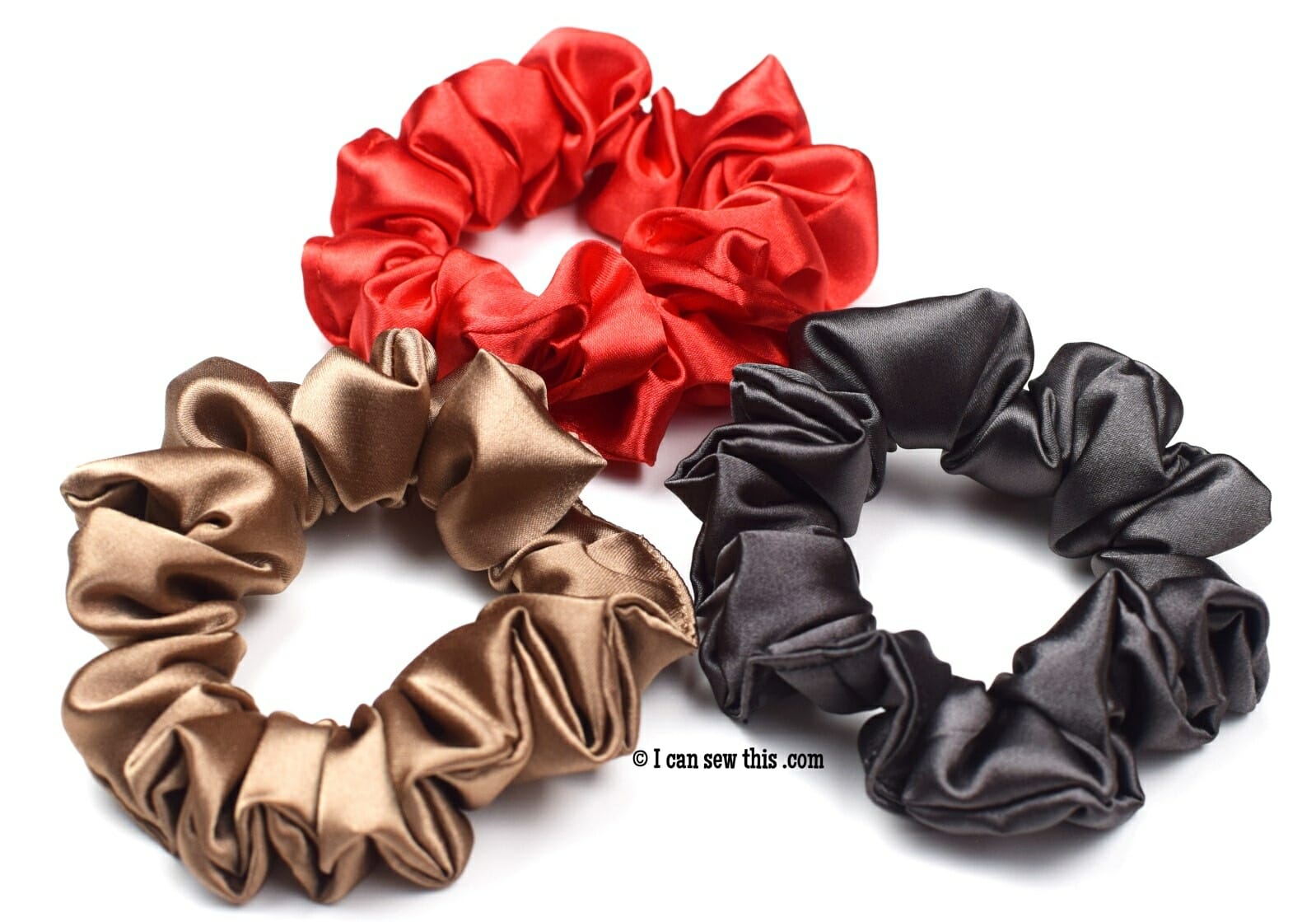 How much fabric is needed for a scrunchie?
There's no right or wrong answer here. To make a scrunchie you need a long strip of fabric – if you want a fuller scrunchie (more gathered), make the rectangle longer. For a wider scrunchie, just make the rectangle wider.
Length – anything from 15 to 25 inches for cotton fabrics. For satin fabric, you can use anything from 15 to 40 inches.
Width – anything from 3 to 6 inches
I wanted to make narrow scrunchies with lots of gathers. So, I made these satin scrunchies with fabric strips measuring 33 inches by 3 inches and one 1/4″ elastic piece measuring approx. 8 inches. I stitched each scrunchie with a 1/4″ seam allowance.
How to make satin scrunchies in 5 easy steps
Step 1
Cut a long strip of fabric, fold it lenghtwise, right sides together, and pin.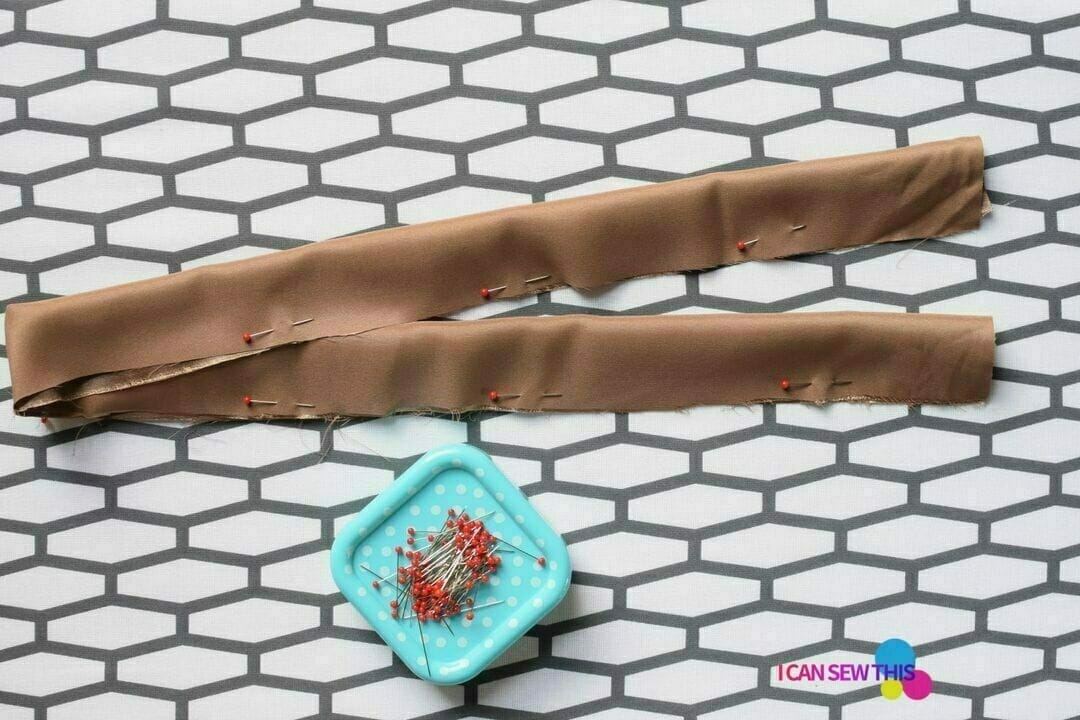 Step 2
Sew the long edge so that you create a tube, and leave a 2″ gap near both ends. Backstitch at the beginning and end.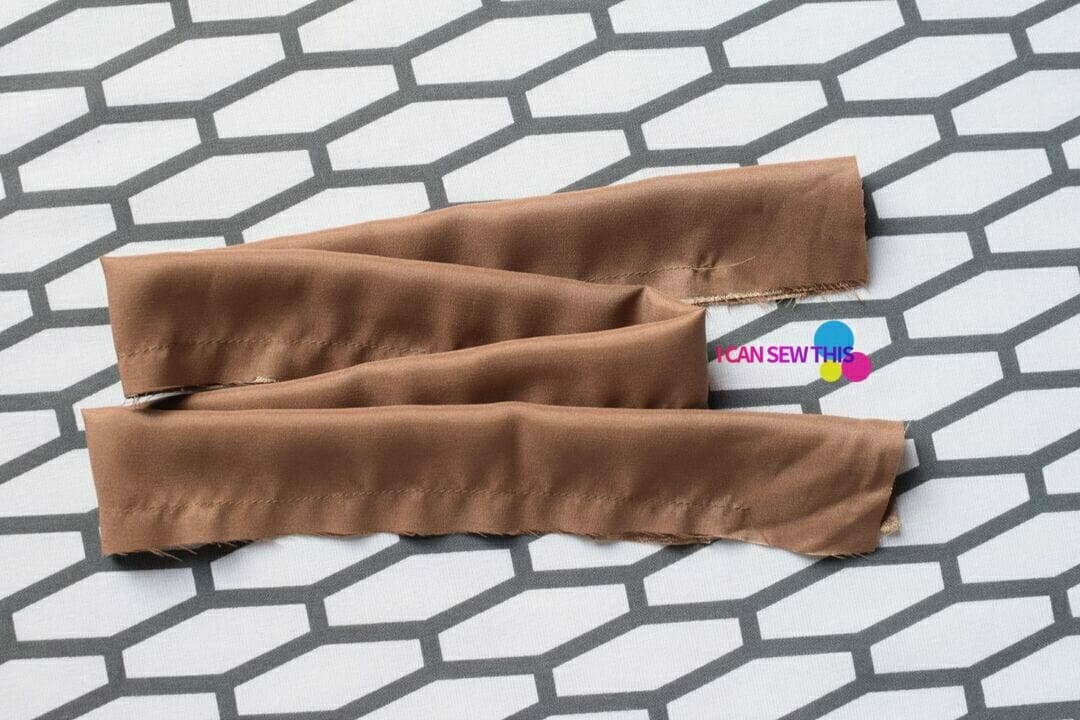 Step 3
Turn the tube right side out using a safety pin. Match the short raw edges, right sides together, pin and sew them.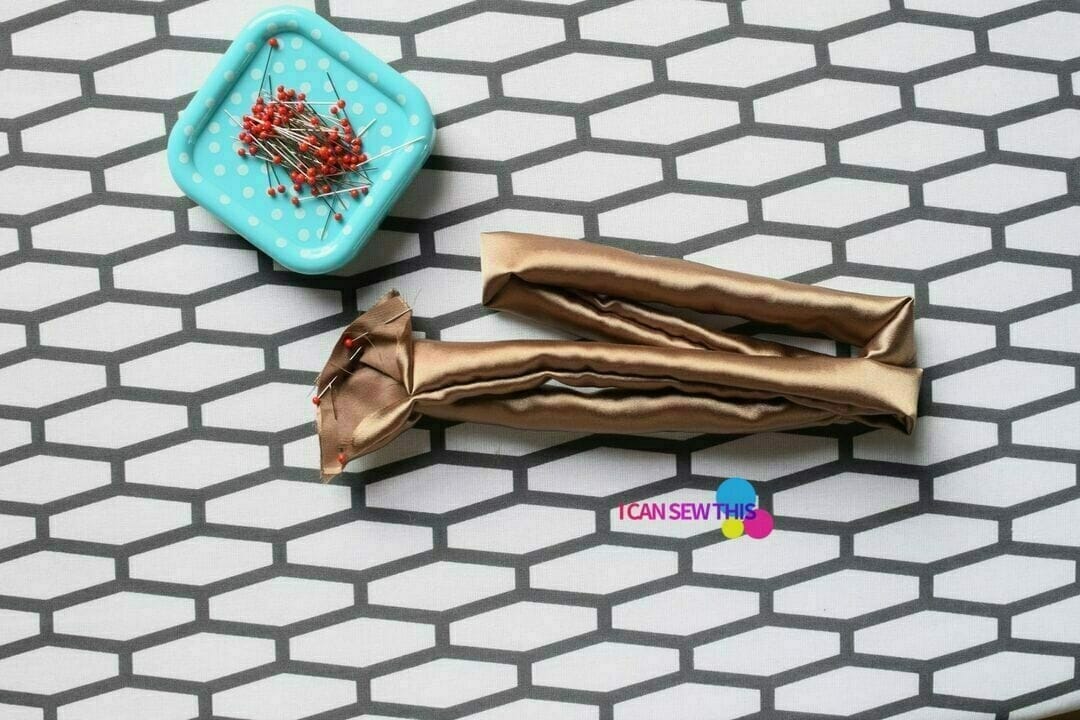 Step 4
Use a safety pin to feed the elastic through the tube, then tie the ends in a knot (recommended).
You can also use a zig-zag stitch, but I warn you this is quite tricky, given the elastic is so narrow – you could easily release it and have to do it again. Or, you can sew the elastic ends by hand – nice and easy!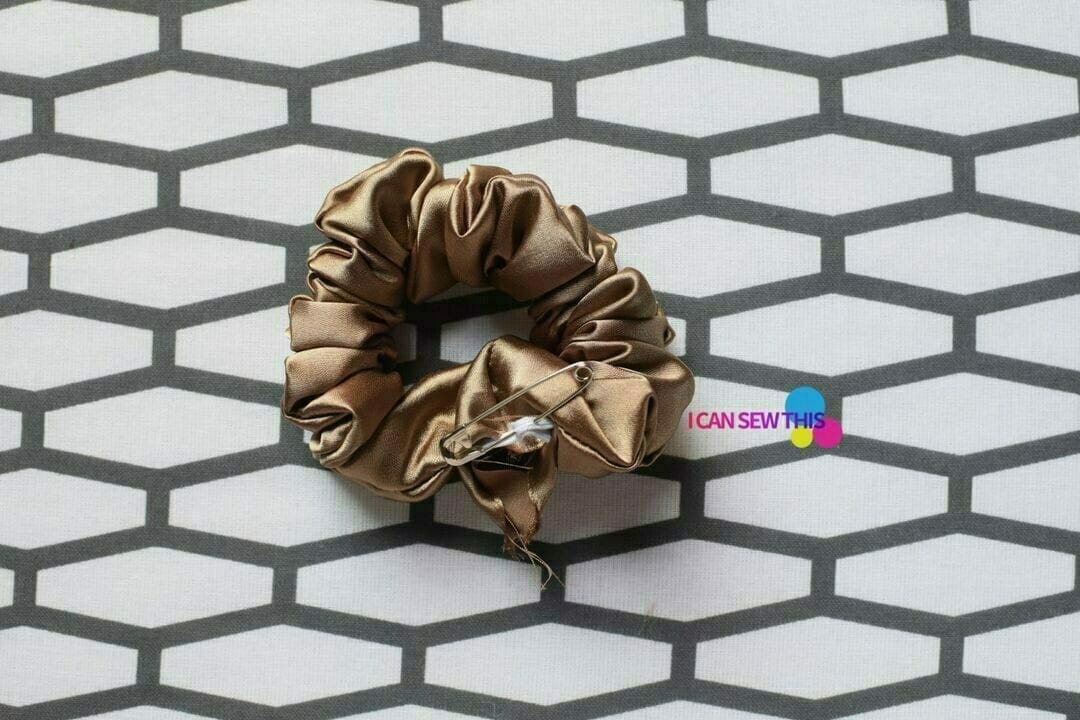 Step 5
Fold the unfinished edges under and stitch the opening to close up your tube.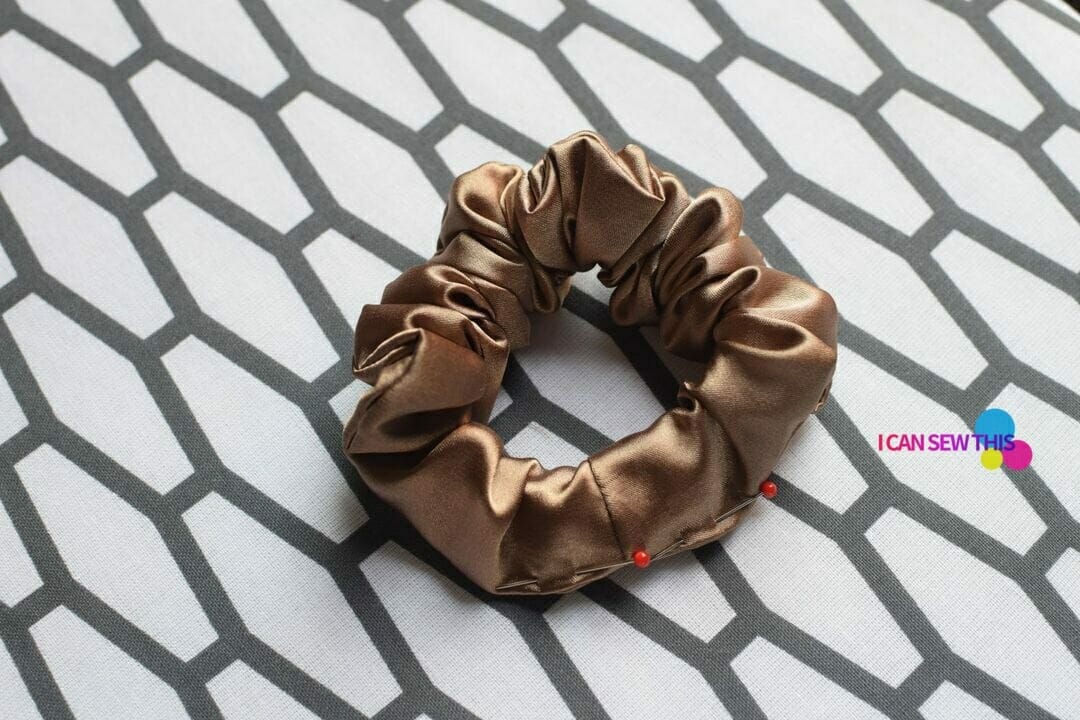 Puff and fluff your cute scrunchie – and you're done!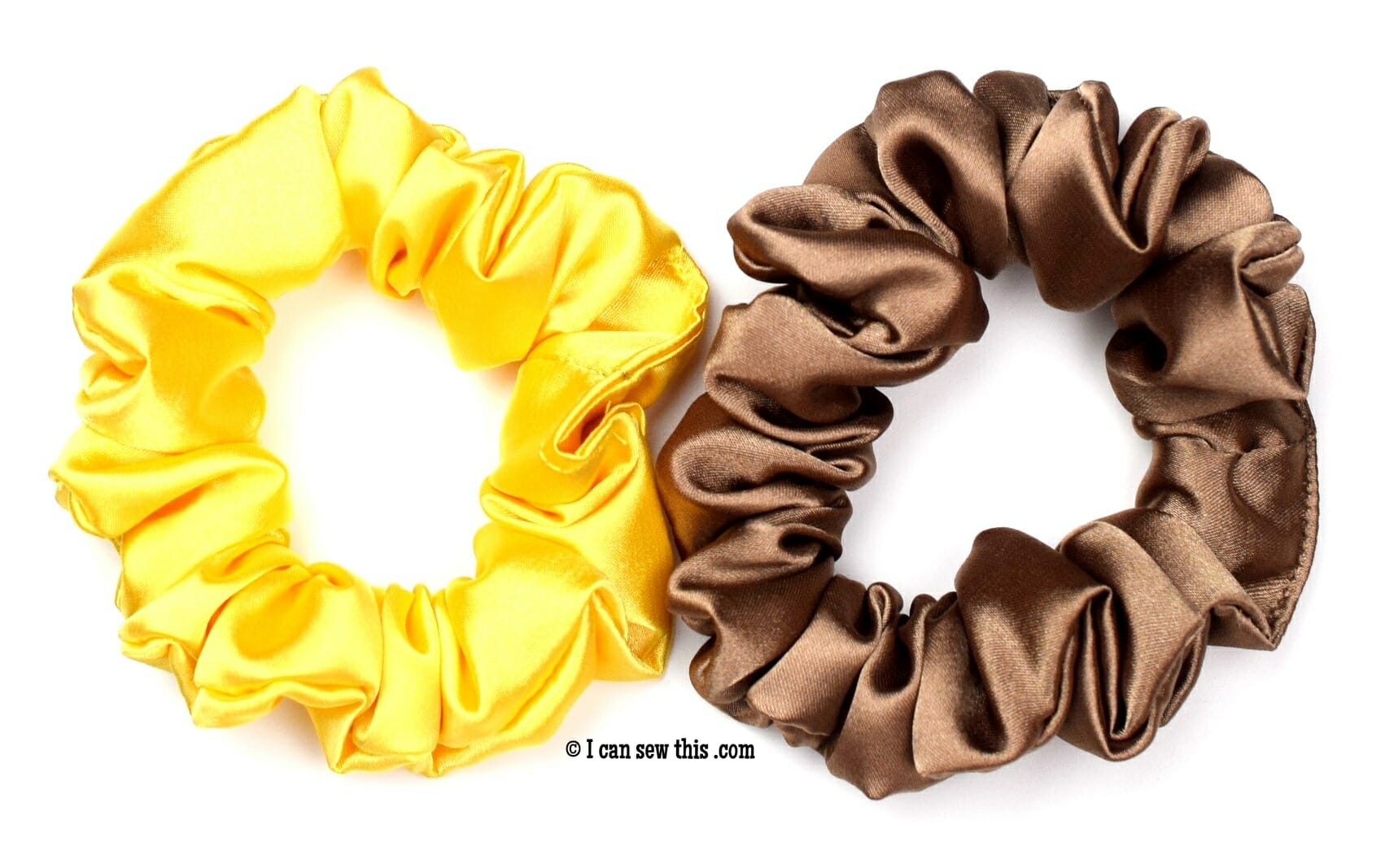 So easy and fun! Enjoy your fab satin scrunchies!
Let's keep in touch! You can find me on Facebook, Instagram, and Pinterest.