Comfy and sweet – get this free baby bloomers pattern for your little one. Learn how to make DIY bloomers in five simple steps with this sewing tutorial. These bloomers are perfect for any baby (boy or girl), for any occasion.
This is an easy, quick, and rewarding sewing project that you can finish in less than 30 minutes. If you're a beginner, these bloomers are a great place to start!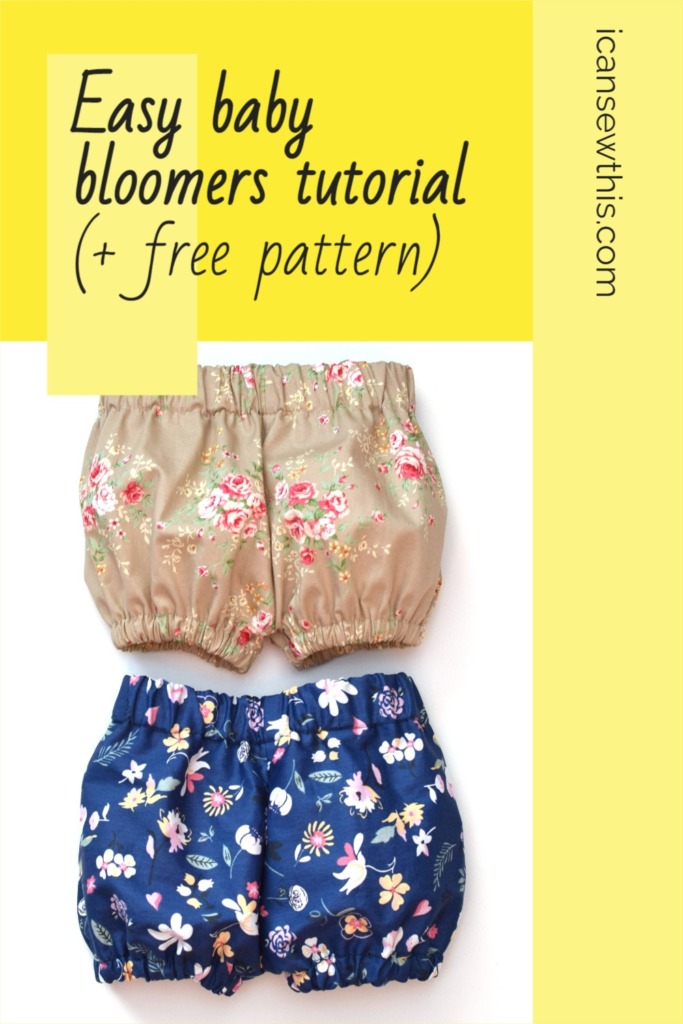 Sewing cute little things for babies is awesome!
Fat quarter sewing project
Moreover, you only need a fat quarter to whip up one pair of cute baby bloomers.
I made the blue/floral bloomers with a fabric piece that measured 19" by 19" (and I still have some scraps, just enough to make a scrunchie).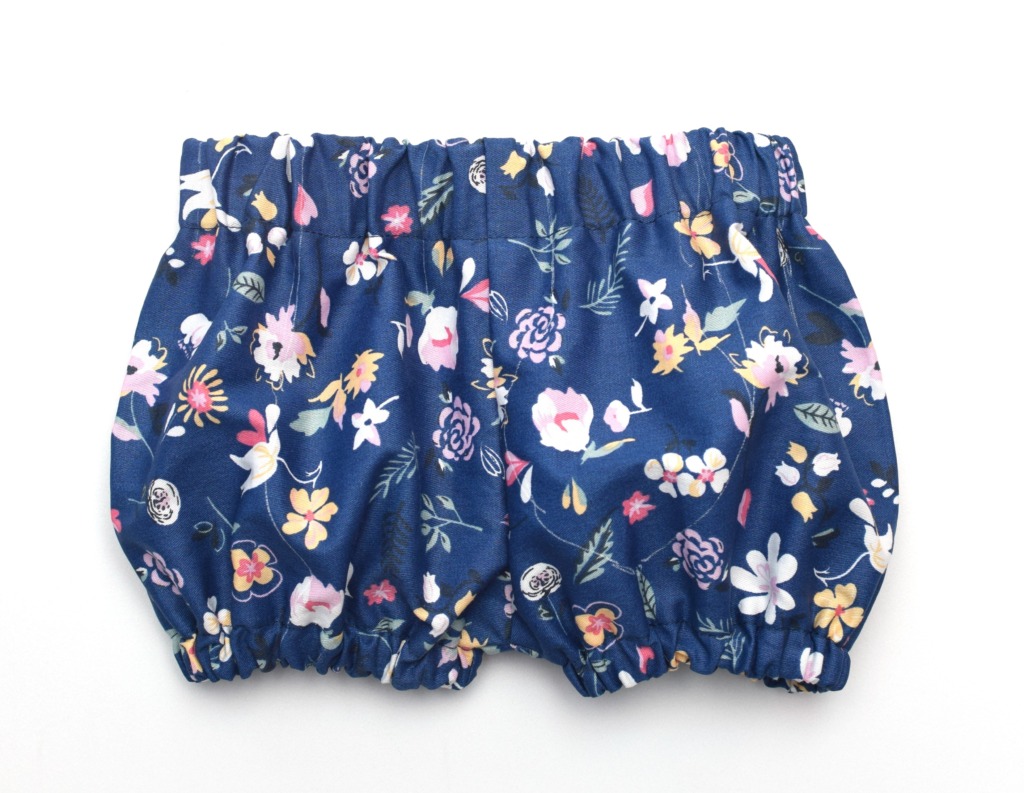 Front and back crotch curves are identical for this pattern. Usually pants have a lower rise in the front and a higher rise in the back to fit better.
However, for diaper-wearing babies, I'm not sure this adjustment is crucial, so I took the easy way out.
Therefore, this free pattern comes in one A4 sheet, so you only have to print a single sheet of paper.
Sewing supplies – free baby bloomers pattern
Baby bloomers pattern – free PDF download (size 0-3 months)
Cotton fabric (chambray, cotton poplin, double gauze, voile, linen, etc.)– approx. 1/4 yard
1-inch wide elastic for the waist – 1 piece measuring 15-16 inches
1/2 inch wide elastic for the leg holes – 2 pieces measuring 7 inches each
Sewing pins / sewing clips
Safety pin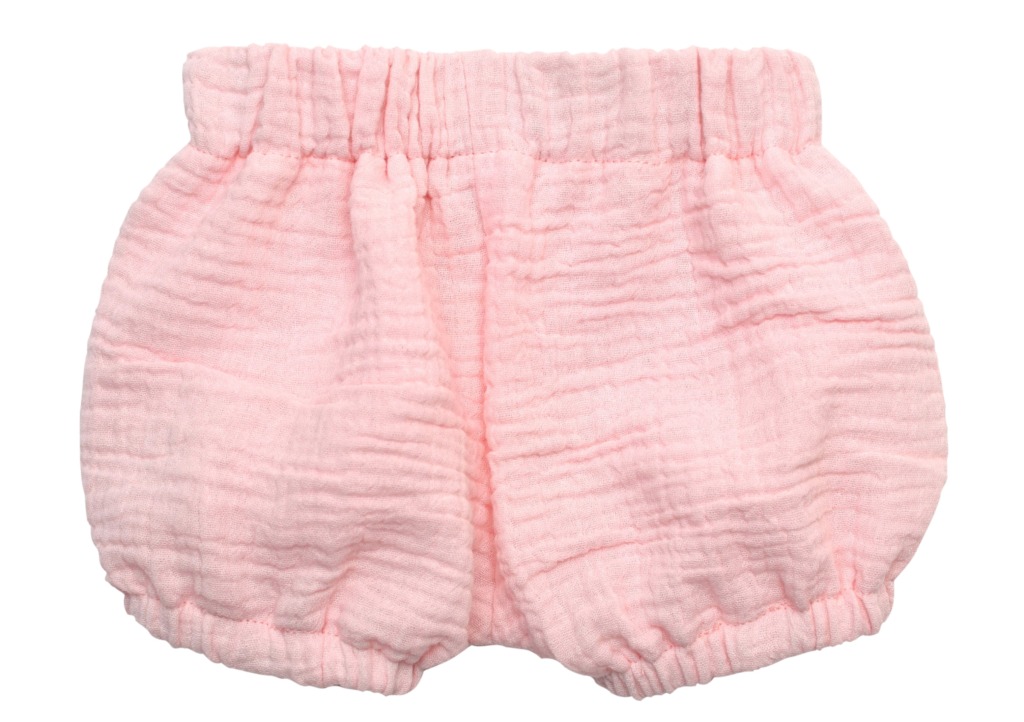 How to make baby bloomers – free pattern and tutorial
For this project, you have to wash and iron your fabric before sewing.
Step 1 – cut your fabric pieces
Place the pattern along the fold of the fabric and cut two pieces.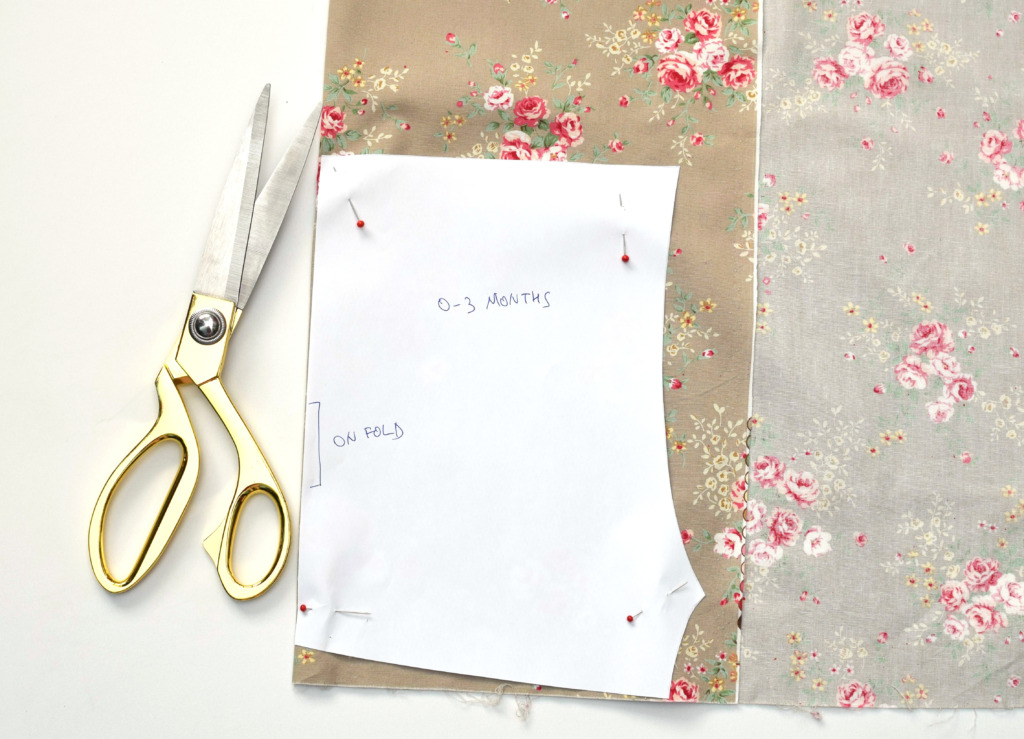 This is what your fabric pieces should look like.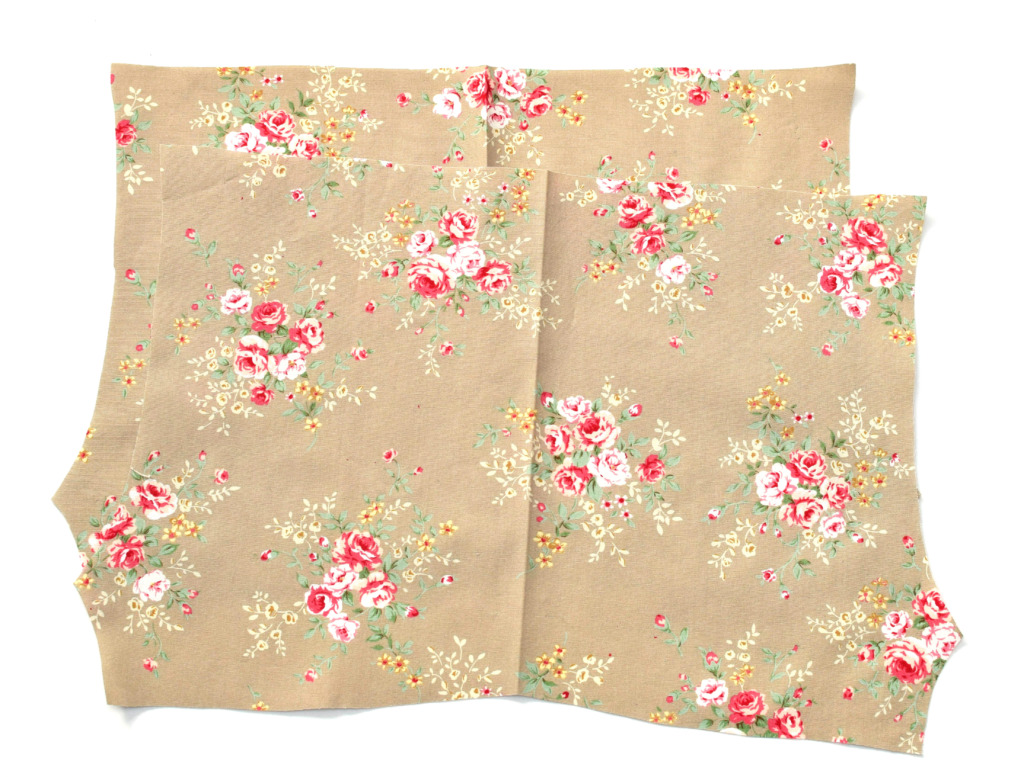 Step 2 – sew the crotch seams
Pin your fabric pieces right sides together and sew the front and back rise seams with a 3/8-inch seam allowance.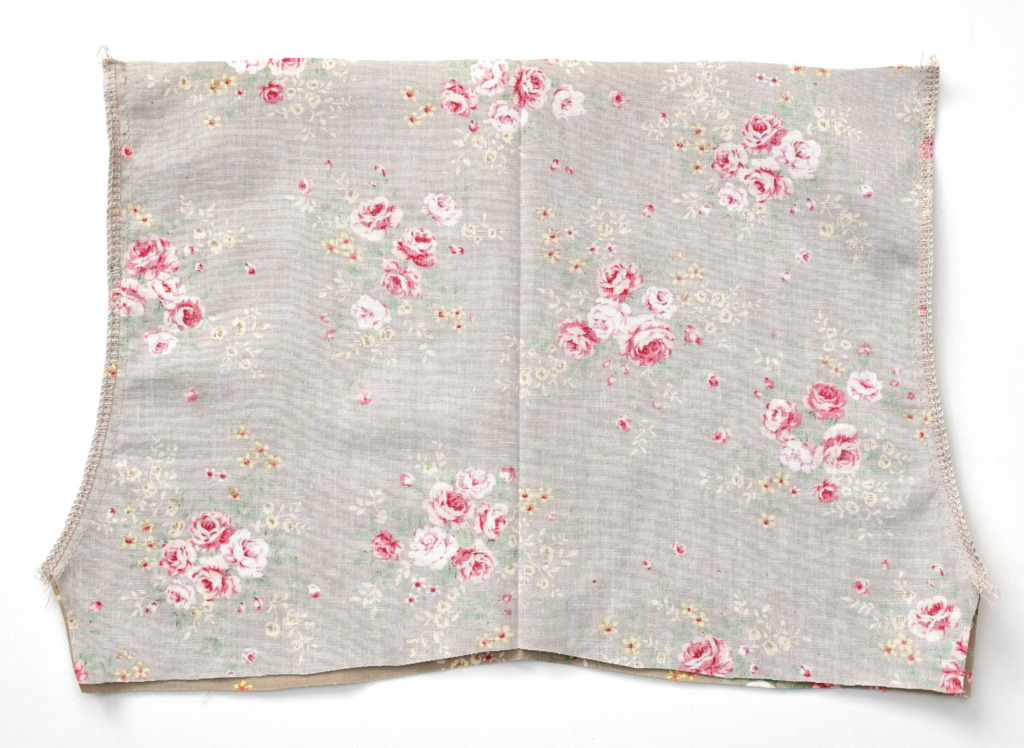 Backstitch at the beginning and the end. Finish the seams with a zig-zag stitch or a serger.
Step 3 – sew the inside leg seam
Now, rearrange the bloomers to look like the photo below.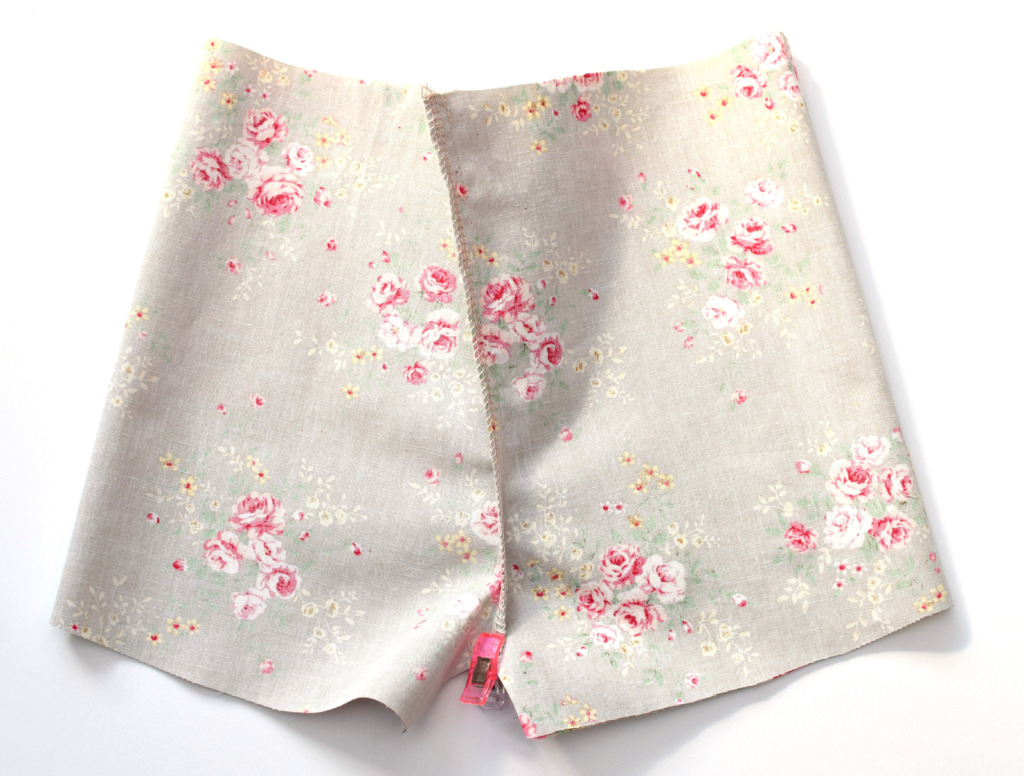 Line up the center seams and sew the crotch seam. Finish the raw edge by serging, or with a zig-zag stitch.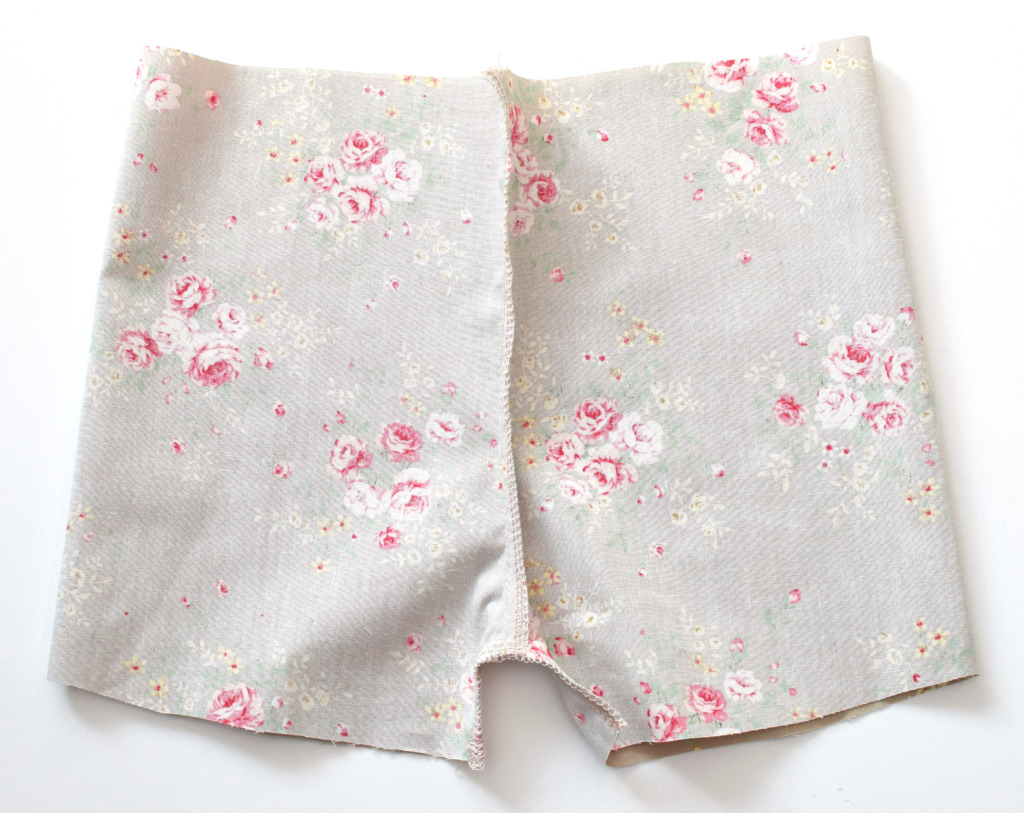 Step 4 – serge the raw edges
Serge the raw edge of the waistband and the bottom of the legs.
If you don't have a serger, do an overlock stitch on your sewing machine (or use the zig-zag stitch).
Also, take a look at the pic below and do better than that. Please pay attention to the direction you press the seams. For me, it's too late now.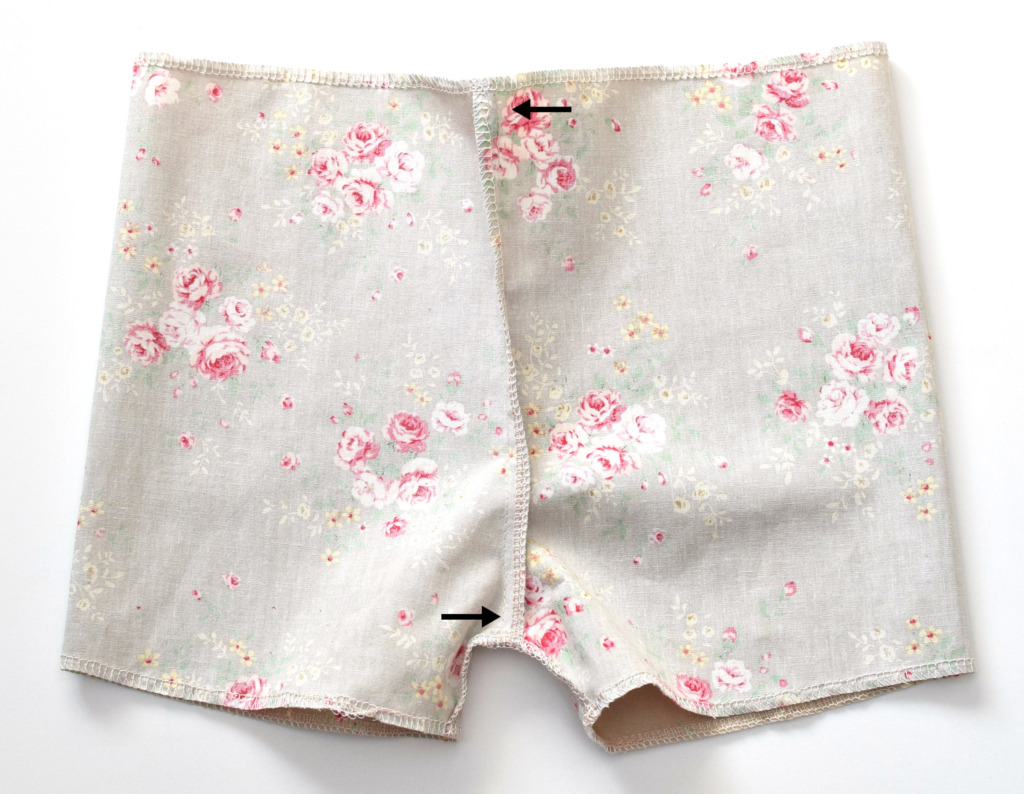 Step 5 – create the elastic casings
Fold the waistband toward the wrong side by approximately 1 1/4" and pin. Fold the leg casings under 3/4" and pin.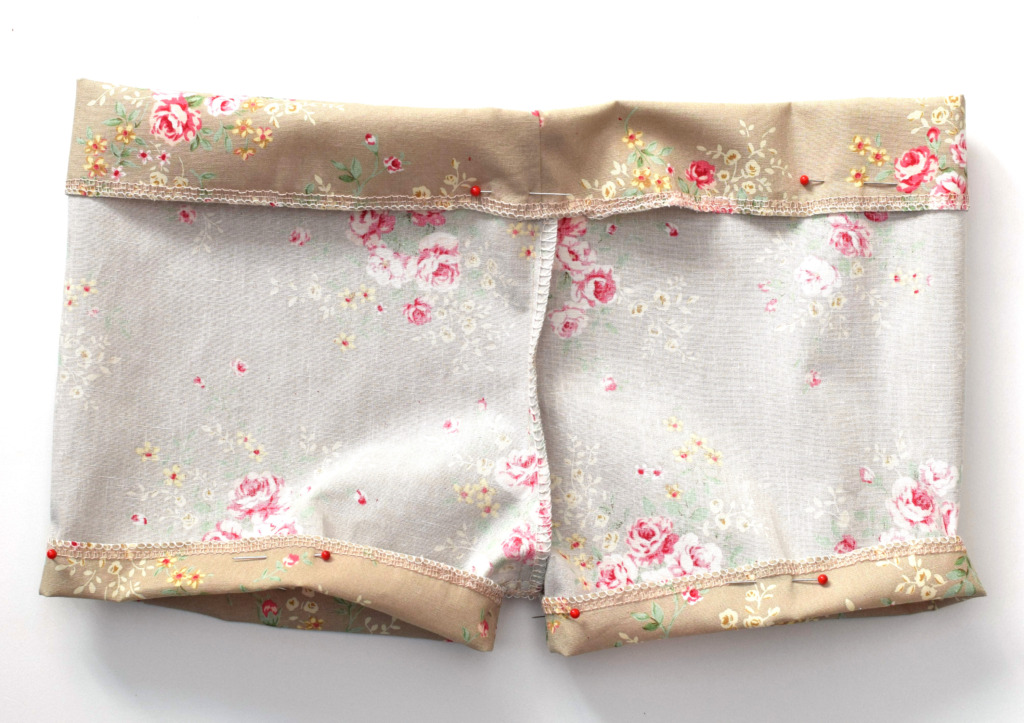 Now, stitch around the waistband and the leg openings, and each time leave a small opening to insert the elastic.
Use a safety pin to insert the elastic, then sew the elastic ends together, overlapping about 1/2″. Make sure that the elastic is not twisted inside the casing. After that, sew each casing closed.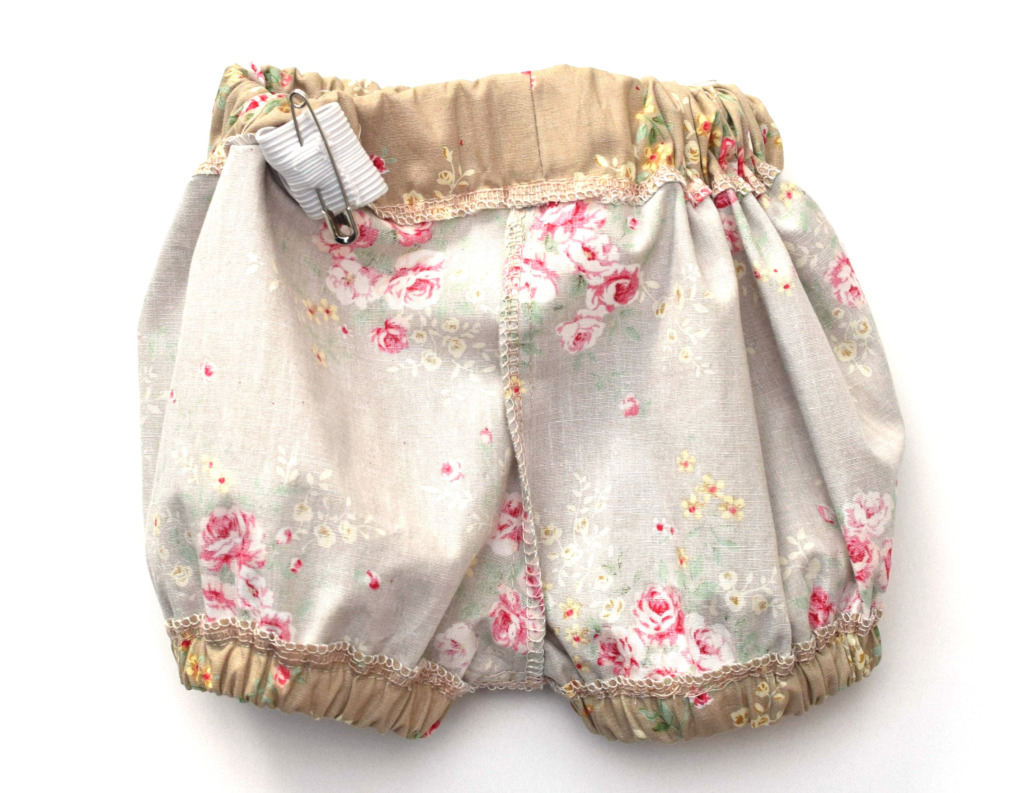 Here's what I used for my 0-3 months bloomers:
1 piece of 1-inch wide elastic measuring 15-16 inches
2 pieces of 1/2 inch wide elastic, each measuring 7 inches
And you're done! Turn your baby bloomers right side out and admire your work!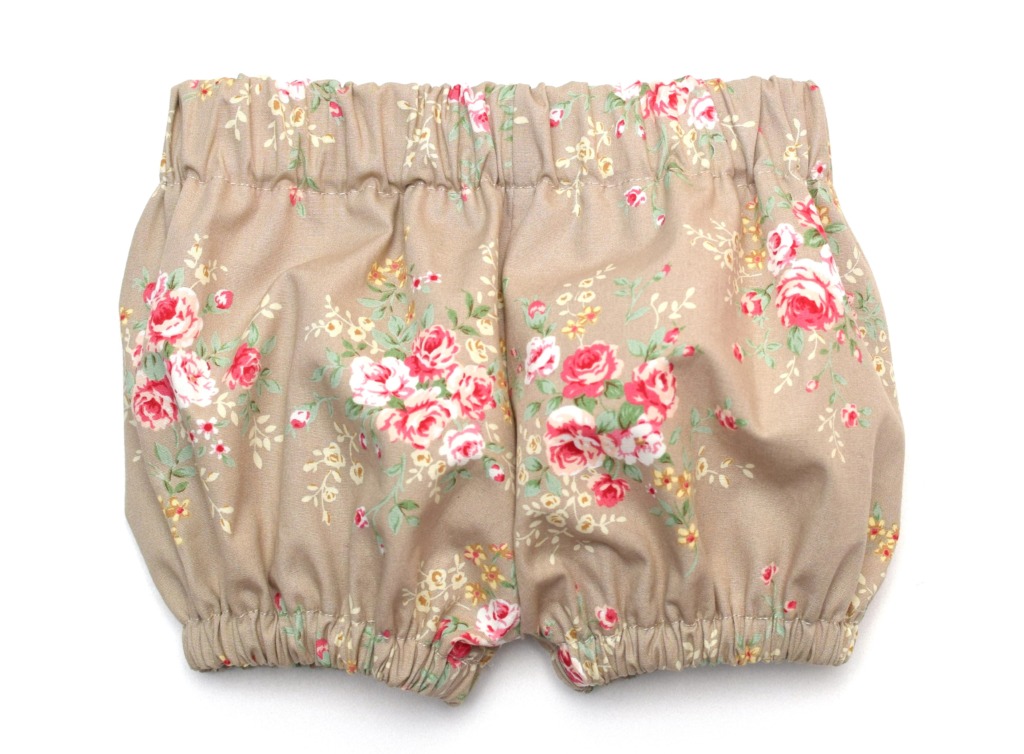 So cute, right?
Did you find this baby bloomers tutorial helpful? I'd like to hear what you think of it!

And I would LOVE to see pictures if you give this pattern a try!
Let's keep in touch! You can find me on Facebook, Instagram, and Pinterest.